Teen Mom Amber Portwood Is Negotiating A Deal For A Sex Tape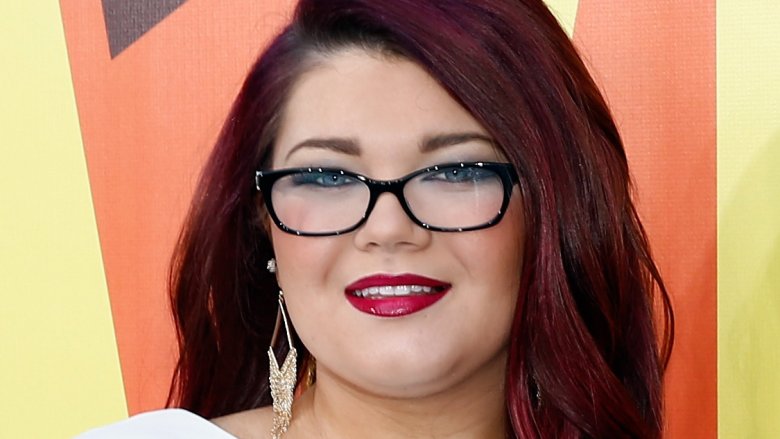 Getty Images
Teen Mom star Amber Portwood and her fiancé Matt Baier have confirmed they are in talks with adult entertainment company Vivid over the possible release of a sex tape. 
The pair told TMZ that they met with Vivid chief, Steven Hirsch, on May 8, 2017, because they were "already in town for the MTV Movie & TV Awards," and that "the meeting with Steven and Vivid was very professional and low key."
Portwood also told E! News, "It's in consideration. I still have not made up my mind. I am not strapped for cash. I have a nice house, a nice life. I have everything I need. But I'm a business person."
Portwood claims she could make millions from the deal—they were supposedly offered $85,000 up front, plus 35% of "all of the net revenues," which, she says, she would use to "open rehab centers all over the world."
The move comes as a shock to fans who remember the fallout from when cast member Farrah Abraham released her own adult films with Vivid. 
In a statement to Us Weekly, Abraham, who has been publicly feuding with Portwood and Baier, used the possible sex tape as more cannon fodder. "They hope to follow in footsteps of mine, the envy of them wanting to be me never fails. I doubt doing a sex tape at 26 is the right direction. It's sad how hard Amber tries to be me," Abraham said. 
But Baier tells E! News that their sex tape arrangement is different, because "Vivid approached Amber" and "Farrah had to make her tape and sell it to Vivid." 
Baier also responded to Abraham's comments by saying, "It bums me out that Farrah would say negative things and come at us like that. When she made her tape, MTV kicked her off the show. Amber and I were the only ones to support her and to this day we stand by that. Our issues with Farrah have nothing to do with her tape."
The couple was quick to say that the chances of them actually signing with Vivid are "slim," and that they would be careful to shield Portwood's daughter from it "until she's old enough." 
Portwood also added, "I would hope my fans wouldn't judge me for trying to make more out of life."
Yeah, good luck with that.