The Tragic Death Of G-Eazy's Mother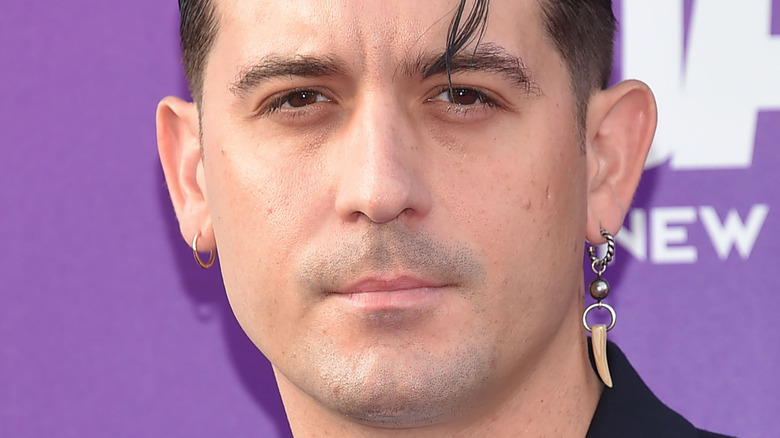 DFree/Shutterstock
G-Eazy never took his musical abilities as a hobby, and ever since the rapper, whose real name is Gerald Earl Gillum, turned his attention to music while still in school, he took it as a potential way to make a living. " People would say I was foolish for that," he told Rolling Stone in 2014." But... I wanted to take this to the moon because why not?" he told the magazine. His outlook has paid off, with his first major studio album peaking at No. 3 on the Billboard 200 and charting for a whopping 138 weeks.
In the Rolling Stone interview, G-Eazy noted that he had inherited his work ethic from his mother, Suzanne Olmsted, an artist and a teacher who raised her two sons as a single parent by working two jobs. "I had a job since I was old enough to work, since I was like 14," G-Eazy said about how he helped out. "That's the only way we brought money in." Even with their best efforts, the family still barely made ends meet. 
But G-Eazy continued to learn and draw inspiration from his mother, which contributed to his success. Now, the rapper is taking to his social media to leave a heartfelt tribute to his mom, as she has sadly died.  
G-Eazy's mother inspired him to go to rehab
On November 24, G-Eazy took to his Instagram page to share the news his beloved mother, Suzanne Olmsted, had died. The rapper shared a series of photos of his mother, alone and with her family, which he paired with a heartfelt tribute. "The shock still won't let me accept the feeling that I'll never get to hug you in person again. My queen, my hero, my everything... my mom," he wrote. G-Eazy also included a recorded voice memo from Olmsted, telling her son how proud she is of his accomplishments and the person he has become, before urging him to always "play on."
In the lengthy caption, G-Eazy revealed that his mother was the person who inspired him to seek treatment for his addiction. "I didn't realize the extent of just how worried you were about me until you sent me the hardest letter I've ever had to read... Going to treatment for alcohol and drugs was my decision but your letter was what ultimately persuaded me," the rapper wrote. In May 2018, G-Eazy was arrested in Sweden for assault and possession of cocaine, according to TMZ.
This isn't the first time G-Eazy shows his affection for his mother. In September, G-Eazy FaceTimed Olmsted at the BottleRock Festival in Napa because she couldn't attend the concert. He put her up on the screen while saying, "I love you, I love you, I love you."