Why Charlie Gibson And Joan Lunden Were Replaced On Good Morning America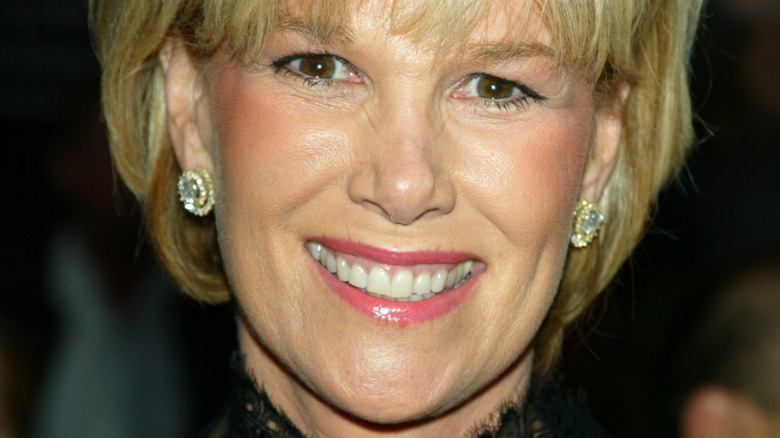 DFree/Shutterstock
Joan Lunden and Charlie Gibson were morning show mainstays on "Good Morning America" in the 1980s and '90s. From 1980 to 1997, Lunden served as a host on the ABC morning program, per IMDb, and for 10 years of that time — from 1987 to 1997 — she sat alongside Gibson. The co-anchors had an easy back-and-forth banter and viewers tuned in to watch the duo deliver the morning news and interview everyone from Hillary Clinton to Kermit the Frog.
But, in 1995, ABC was sold to Disney and the co-anchors soon saw the writings on the wall. In an interview with The Hollywood Reporter, Lunden revealed Disney asked the news department what they wanted, and the head of ABC Sports and News said he wanted GMA. "And they brought us all together into a meeting and said, 'If it ain't broke, don't fix it. You guys have done an amazing job,'" Lunden recalled. "Charlie leaned over to me and said, 'Who's going to go first, you or me?'"
In 1997, Lunden was out at GMA, with Gibson following her out the door one year later. The longtime hosts were replaced by Lisa McRee and Kevin Newman, who were both significantly younger than their predecessors.
Joan Lunden revealed that she was asked to leave 'Good Morning America'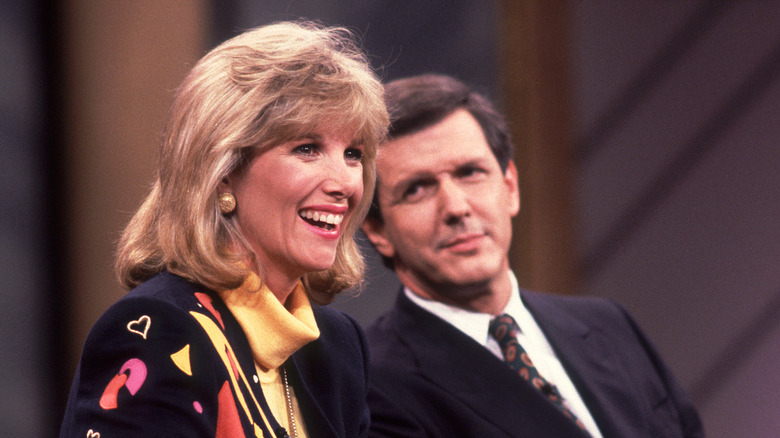 Paul Natkin/Getty Images
Joan Lunden was 46 years old when she announced her exit from "Good Morning America" in 1997. In her farewell message, she revealed that she planned to take some time off to focus on her family, according to The Los Angeles Times. But years later, Lunden came clean on what really happened and revealed that she was actually asked to leave the show. Lunden told Oprah's "Where Are They Now?" that ABC executives never mentioned her age as a factor in their decision to let her go. Instead they told her, "We've decided to make a change on the show." 
"And so they found a 30-year-old version of me," she added. Lunden noted that they did the same thing to Gibson. "By the way, it was not just me. It was Charlie and me," she told Oprah. "They replaced both of us with kind of, you know, a 30-year-old version of each of us, and it didn't work."
Lunden made similar comments to Parade in 2013. "The executives made a decision that younger was better; they replaced me and Charlie Gibson with 30-something versions of ourselves," she said. "I agreed to say I was going on to do other things, and then I did them. I think they lost about 4 million viewers in a week. It was a calculated risk and it didn't work."
Charlie Gibson was wooed back to the ABC morning show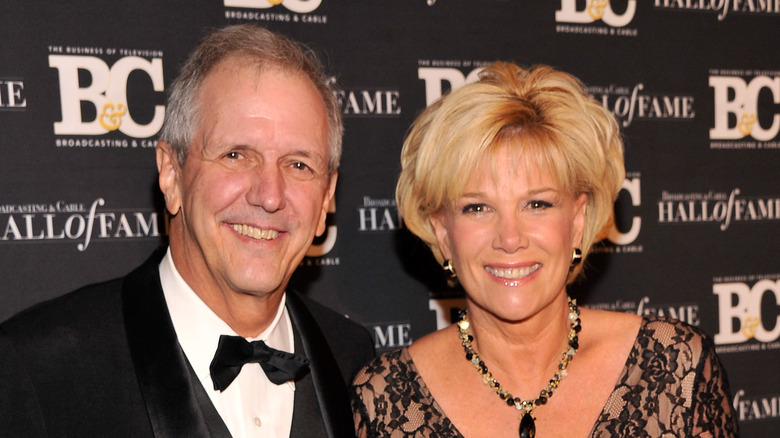 Stephen Lovekin/Getty Images
Following the back-to-back exits of Joan Lunden and Charlie Gibson, "Good Morning America" fell into a major ratings slump. Executive producer Shelley Ross told The Hollywood Reporter that the show was "in free fall" and "it was pretty much a given that the solution was to bring Charlie back" less than one year after his exit.
After realizing their faux pas, desperate executives made an offer to another big star in the news world — Diane Sawyer — to head up the morning show for a short stint. Gibson didn't want to return to morning TV, but the offer to work with Sawyer was too great to turn down, THR noted. He returned to his GMA seat until 2006, then moved on to the "World News Tonight" anchor's chair for three years.
As for Lunden, in 2020 she told SurvivorNet that she is still close friends with Gibson and that they text each other and get together "now and then." She also recalled what made them such a phenomenal morning news team. Lunden revealed that Gibson credited her for him getting the GMA job in 1987, and he vowed that he would never "fight" to get a story over her. He suggested they "show America that a man and a woman can work together 50-50." "And he lived up to it every day that I worked with him after that," Lunden added.