Kanye West Sends 'Floating Flowers' To Kim Kardashian For 3-Year Anniversary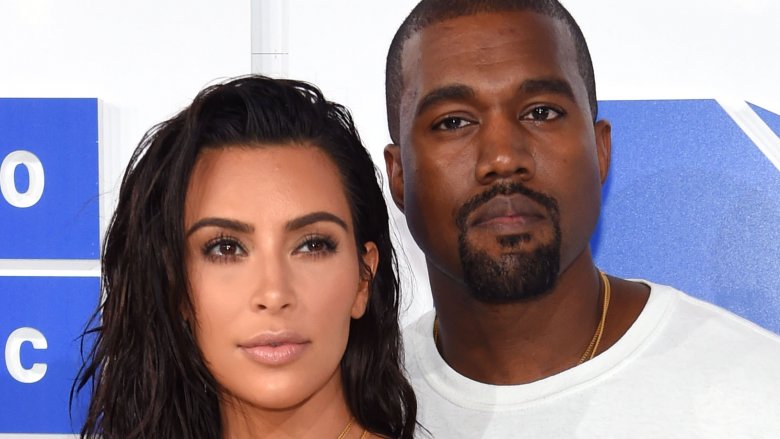 Getty Images
The "Famous" rapper sure knows how to make a grand gesture.
Kanye West reportedly sent his wife Kim Kardashian what looks to be dozens of floral bouquets in honor of their three-year anniversary. But they weren't just any old bouquets—these arrangements looked like small clouds of white roses, floating around their home.
Kardashian, who shares children North and Saint with West, showed off the arrangements on Snapchat. "I mean, how cute that I get to come home and see these gorgeous floating flowers," Kardashian can be heard saying in the video as she gives fans a glimpse of what was surely only one part of her anniversary present. "Happy anniversary."
West is apparently a big fan of expressing himself through flowers. Remember those two massive flower walls at his 2014 wedding to Kardashian? Or that other huge flower wall he sent his wife for Mother's Day? Or that other other flower wall he gave to her for Valentine's Day in 2017?
Honestly, we're surprised he didn't keep sending walls of flowers. Guess he finally decided it was time to mix it up.
Kardashian commemorated their big day on Instagram with a photo of the two, writing, "3 down, a lifetime to go." She also celebrated their anniversary on her website, adding, "HAPPY THREE-YEAR ANNIVERSARY BABE! THANK YOU FOR BEING THE BEST HUSBAND AND FATHER. I LOVE YOU SO MUCH."
Unfortunately for us, West has deleted his social media accounts, so we'll just have to wait to see if their anniversary celebration makes it into the next season of Keeping Up With the Kardashians.
Congratulations on making it to your third year of marriage!