The True Meaning Behind 'Overpass Graffiti' By Ed Sheeran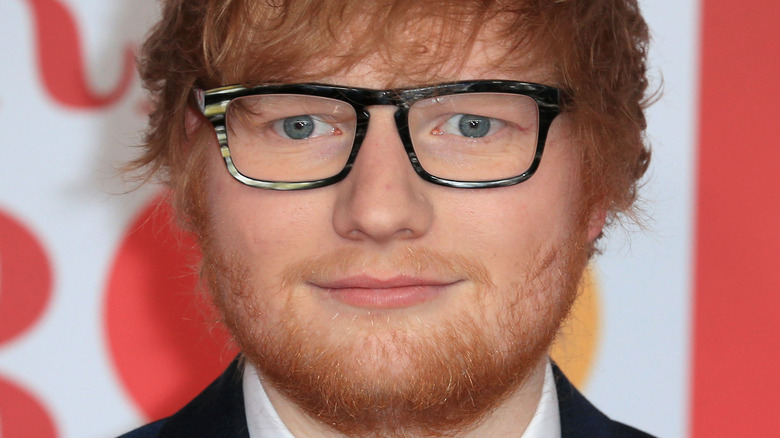 Cubankite/Shutterstock
While fans may not know everything about Ed Sheeran, they surely know a lot about his music. That includes the ins and outs of songs like "Visiting Hours," "Shivers," and "Afterglow," not to mention "Shape of You." And then there's "Overpass Graffiti."
Found on the popular singer's recent fourth studio album "=" (or "Equals," if that makes it easier to understand), the tune — which is the fifth track — was produced with Sheeran along with Johnny McDaid and Fred again.. (which is the professional name of Fred Gibson), via Genius. In fact, it was the latter music-maker who changed the entire vibe of "Overpass Graffiti."
"Originally, this song was a power ballad, it was very slow," Sheeran wrote for Apple Music. However, it was Fred again.. who said, "Have you ever thought about making it double time?" According to Sheeran, doing so "gave it new life." That may be, but it was originally brought to life thanks to Sheeran's lyrics — which reveal so much about a former love.
Ed Sheeran sings about a doomed romance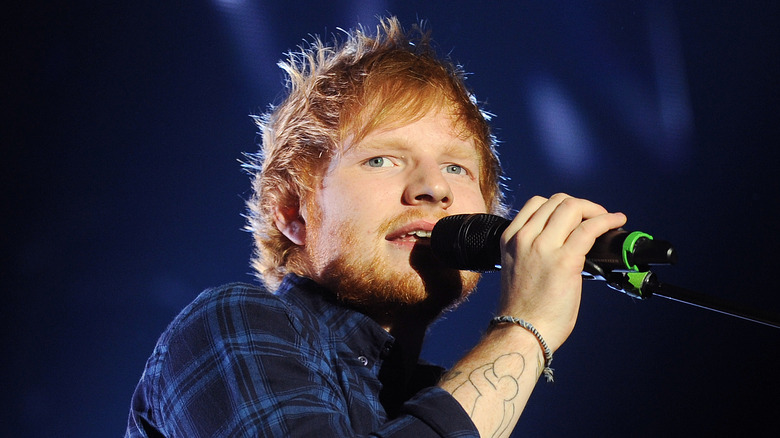 yakub88/Shutterstock
"This is a dark parade / Another rough patch to rain on, to rain on," Ed Sheeran sings on "Overpass Graffiti," via Genius. He also happens to add, "I know your friends may say / This is a cause for celebration, hip-hip-hooray, love." That might make you think that this is a relatively happy, fun-loving kind of tune, however, while writing about the song for Apple Music, Sheeran revealed that it is actually "about a breakup that was years ago."
Beyond that, when you really listen to the lyrics, you realize that he's singing about a romance that, in his opinion, never stood a chance. "Photographs in sepia tones / It's so still, the fire's barely fighting the cold alone / There are times when I can feel your ghost / Just when I'm almost letting you go," he tells the person who he's singing to in the first verse, before adding, "The cards were stacked against us both."
While Sheeran is apparently willing to admit that the relationship seemingly wasn't meant to last, he does also admit in the second verse, "This is a g*****n shame / I never wanted to break it or leave us tainted / Know I should walk away / But I just can't replace us or even erase us." Indeed, although the star is willing to reflect on the past in the song, what he says in the chorus reveals what's really going on.
Ed Sheeran admits something special about this relationship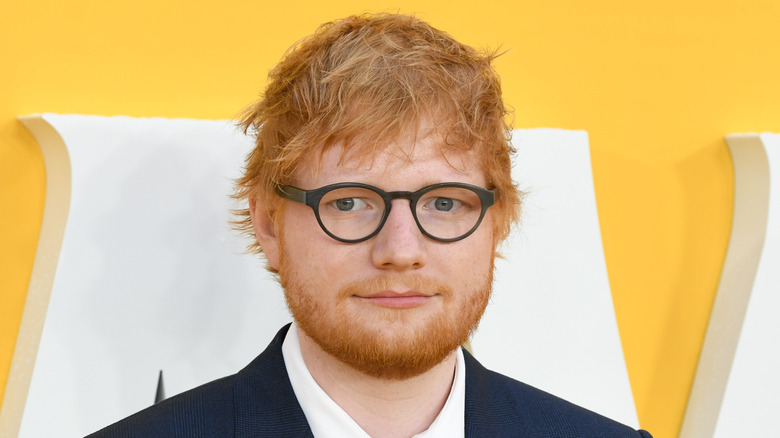 Featureflash Photo Agency/Shutterstock
In Ed Sheeran's song "Overpass Graffiti," he may reveal that the certain relationship he's singing about faced too many obstacles (or perhaps one obstacle) to last, however, he also knows that when looking back at what existed between them, they may not remember the same thing. On top of that, when it comes to looking back, he definitely feels a certain kind of way.
"And I know time may change the way you think of us / But I'll remember the way we were, you were the first full stop," he sings in the chorus, per Genius. He then adds, "Love that will never leave / Baby, you will never be lost on me."
Indeed, just before that Sheeran admits, "I will always love you for what it's worth." In fact, he claims that the lasting memory of what they had together and how he felt about her (and apparently will always feel about her) will linger, which is why he tells that certain someone, "We'll never fade like graffiti on the overpass." Seeing a tag on a bridge may never be the same now that you know that Sheeran compares it to the lingering feelings that remain even after a meaningful relationship ends.