Report: New Details Emerge About Chris Cornell's Final Moments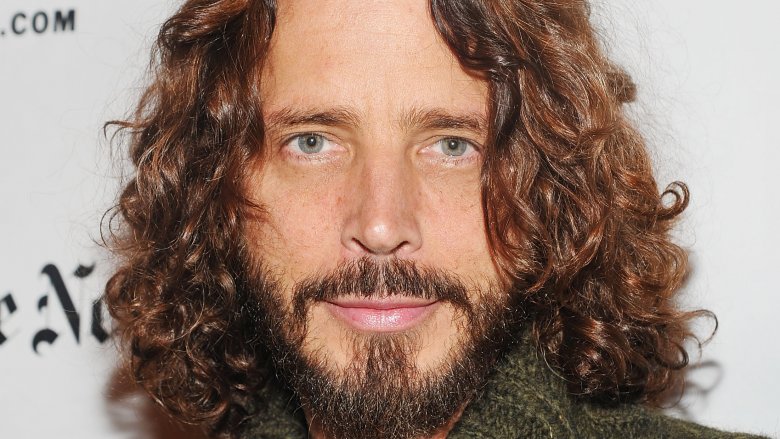 Getty Images
There may be more to Chris Cornell's death than we originally thought.
TMZ reports that sources close to the Soundgarden singer's wife, Vicky Cornell, claim that she told them all about Chris' untimely death—and the moments leading up to it. They say that Vicky spoke to Chris just 30 minutes before his body was discovered in his hotel bathroom on May 17, 2017. Their home's lights had been flickering on and off, so Vicky called Chris to ask him if he'd been hitting the lights on a phone app that wirelessly connected to the house. He reportedly told her he had used the app an hour before her call.
But Vicky immediately began to suspect that something was wrong with her husband. Earlier, he'd reportedly been complaining about his latest concert, saying of the crew, "They f***ed up again. They had 3 days to fix my in-ears and I was getting static. I couldn't hear."
Sources allege that he'd been slurring his speech and kept repeating to Vicky, "I blew my voice." According to TMZ, he then kept talking but no longer made any sense.
"I need to know what you took tonight. You don't sound right, sweetheart," Vicky, who recently penned an emotional letter in Billboard about Chris' death, reportedly told her husband.
He allegedly responded, "I was really angry and I just took 2 Ativan. I'm really pissed and I had to calm myself down."
But Vicky didn't buy that two Ativan pills was all he took. "I need to know what you took. It doesn't sound like 2 Ativan. It sounds like you took something else," sources claim she said. "You need to tell me now what you took. I forgive you."
Chris' tone then reportedly got "cocky and aggressive," which TMZ states reminded Vicky of when he used to abuse Oxycontin years earlier. After she got off the phone with Chris, she called both a bodyguard and the hotel in an attempt to have someone check on her husband. Unfortunately, it was too late.
An earlier report indicated that Chris, a recovering drug addict, may have had fresh track marks on his arms at the time of his death. A full toxicology report has not yet been released to the public.
Regardless of any drugs that may be found in his system, Chris' death was ultimately ruled a suicide by hanging.