The Truth About Ted Danson's Ex-Wives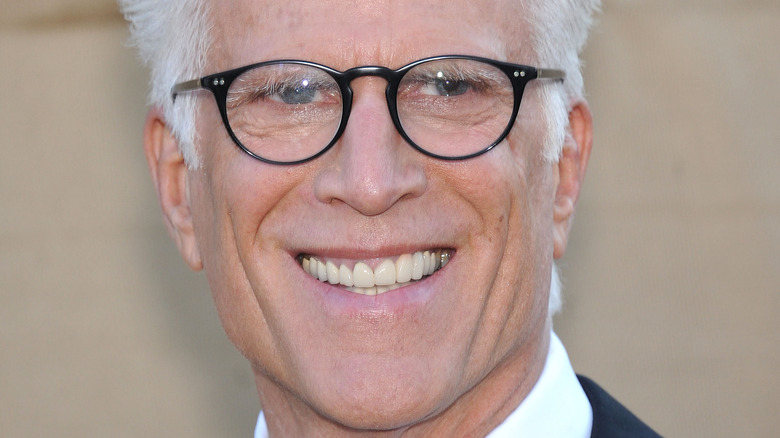 DFree/Shutterstock
Ted Danson found his way into our homes in the 1980s as Sam Malone on the NBC sitcom "Cheers," never to leave again. From there, the actor starred alongside Tom Selleck and Steve Guttenberg in "Three Men and a Baby," the Leonard Nimoy-directed comedy that went on to become the highest-grossing film of 1987, as the AV Club pointed out, and cemented Danson's status as a Hollywood fixture.
A few years later, Danson married actor Mary Steenburgen, with whom he had co-starred in the 1994 film "Pontiac Moon." In 1995, they said their "I do's." More than 25 years later, Danson and Steenburgen are still inseparable. In fact, they spent at least nine months during the COVID-19 pandemic entirely alone in their home in Los Angeles. "And we've decided to stay together. Every morning we get to choose. It's a rule," he jokingly told People in February 2021.
But the relationship almost didn't happen. That's because Danson was in a bad place when he met Steenburgen in 1993 and believed he would never be in a committed relationship again, he told AARP magazine in 2017. "I was a mess-and-a-half. I thought, I'm incapable of being in a relationship," he said. The year Danson met Steenburgen was one marked by full stops. In 1993, "Cheers" ended, his second marriage ended, and another highly publicized relationship ended. The latter reportedly influenced the second, so when Danson met Steenburgen, the least thing he wanted was to add a third to his list of wives.  
Inside Ted Danson's first two marriages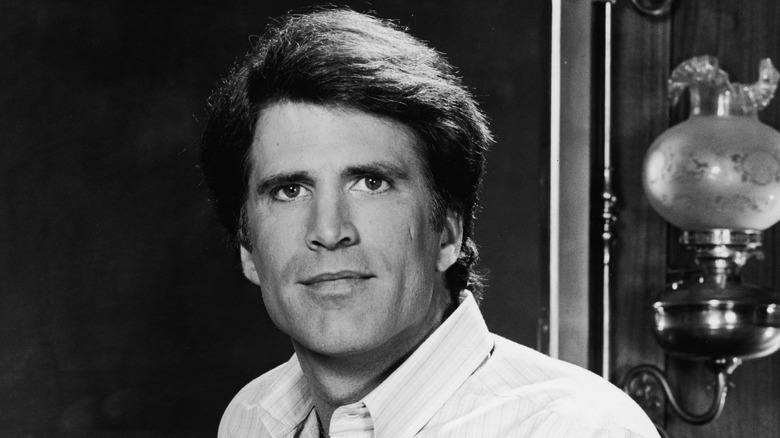 Nbc Television/Getty Images
Ted Danson tied the knot for the first time before his acting career took off. According to Hello! magazine, Danson married Randall "Randy" Gosch in 1970, when he was 22 years old. The couple met as undergraduate students at Carnegie Mellon University in Pittsburgh, Pennsylvania, according to 9Honey. Danson and Gosch began to drift apart as they developed their acting careers and the marriage didn't last, Hello! detailed. Now known professionally as Randy Danson, Gosch appeared in the film "The Last Temptation of Christ" and the TV series "The Equalizer" and "Law & Order: Special Victims Unit," per IMDb. Information on his first marriage is limited, as Danson refuses to discuss it, according to Closer Weekly.
Two years later, Danson married producer Casey Coates, Closer Weekly noted. "It was love at first sight," Danson said. But tragedy struck their family in 1979, when Coastes gave birth to their daughter Kate. As People detailed in 1982, Coates suffered a nearly fatal stroke during childbirth, which led to paralysis on the left side of her body. "It was horrifying. But after you get over the shock, you roll up your sleeves and work at getting things better," he told People. For three weeks, Danson slept on the hospital room floor to be near his wife as she received treatment. Coates made a near-full recovery, and the couple went on to have another daughter, Alexis. However, their marriage ended in one of Hollywood's most expensive divorces.
Ted Danson and Whoopi Goldberg sparked rumors of an affair
In 1992, Ted Danson was cast in "Made in America" alongside Whoopi Goldberg, which reportedly led to an affair between the two, as People noted in 1993. Tabloids swiftly spread the rumors, drawing plenty of interest in what was then seen as an unlikely pair. Amid the scandal, Danson's second wife, Casey Coates, filed for divorce in June 1993, as The Register-Guard reported at the time. The previous March, Danson had made their separating official by leaving their Santa Monica home, where Coates stayed with their two daughters, according to People. The divorce cost Danson a whopping $30 million, putting it in the list of most-expensive divorces in Hollywood's history, according to Celebrity Net Worth.
Danson and Goldberg made their relationship public shortly after. In October 1993, Danson put himself in the center of controversy when he hosted one of Goldberg's roasts at the Friars Club wearing blackface, spewing a slew of racial slurs, and just embodying every single stereotype he could think of, The Associated Press reported on the occasion. Goldberg came to his defense, according to The Register-Guard, but the damage was done. By December, Danson and Goldberg had split, the newspaper reported.
While 1993 was not a good year for Danson, that's also the year he met Mary Steenburgen. "Ironic how life works in those moments. Once you throw your arms up and surrender, a lot of times things come your way," he told AARP magazine.