Why Summer Quinn From Baywatch Looks So Familiar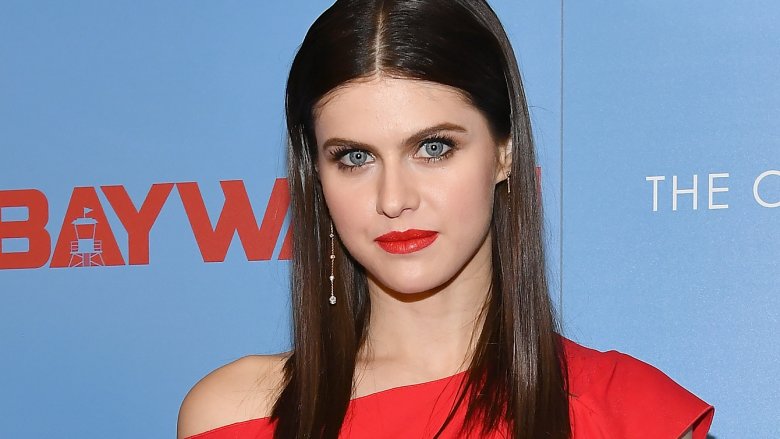 Getty Images
As the height of summer approaches, so does the release date of the Baywatch movie reboot, with co-stars Dwayne 'The Rock' Johnson and Zac Efron set to join the likes of David Hasselhoff and Pamela Anderson as names synonymous with the spandex-clad California lifeguard team. But if this new take on one of the most popular TV shows in history is to work, the full team will need to be on the ball, as although Johnson and Efron look capable of carrying a lot on their shoulders, the weight of Paramount's expectation is heavy right now.
At first glance the rest of the cast looks to be made up of relative unknowns, though look again and you'll probably realize that you've seen Alexandra Daddario (the actress behind Summer Quinn) somewhere before. The New Yorker has a pair of piercing blue eyes and a smile you're unlikely to forget in a hurry—here's where you've seen them.
All My Children (2002-2003)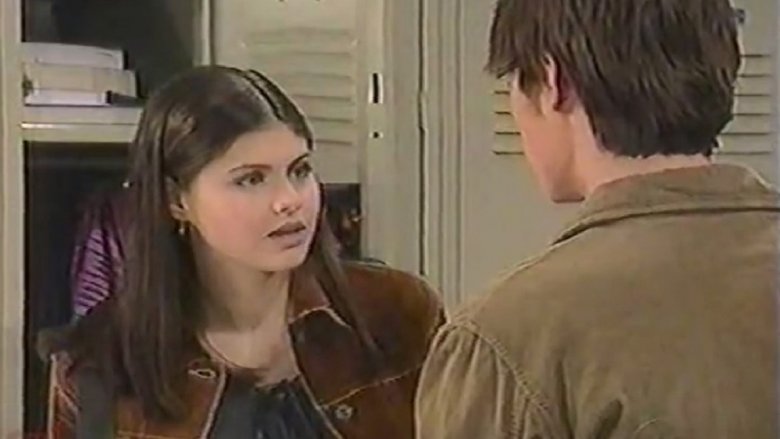 Daddario made her screen debut at age 16 when she won the part of troubled teen Laurie Lewis in ABC soap opera All My Children. The character was initially only slated to appear in a single episode with a few throwaway lines ("Hi Mr. Chandler" and "Bye Mr. Chandler"), but producers liked Daddario so much they decided to expand the part for her. "They called me back for another episode, and another," Daddario said. "I was so excited when they called me back... I was so nervous, but it was the most fun ever just being there."
Despite not actually having a contract with the show, Daddario dropped out of her high school in Brearley, New York to concentrate on pursuing a career in acting. "I took a chance," she admitted. "I went to PCS (Professional Children's School) and did guided study... They are very respectful and very helpful."
Minor movie roles (2004-2009)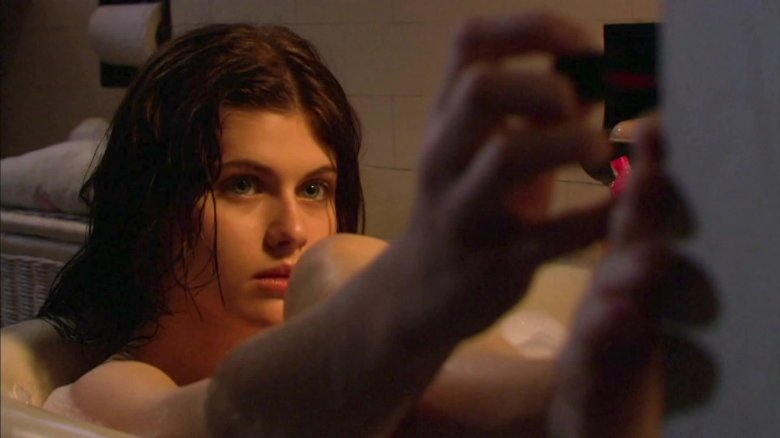 Trick Candle Productions
After getting cut from All My Children after less than a year, Daddario decided to leave soap acting behind and pursue other avenues. She made her feature film debut with a minor role in Noah Baumbach's critically acclaimed indie drama The Squid and the Whale (2005), taking on the background part of 'Pretty Girl' which only required her to be on set for a week.
While her good looks would inevitably work in her favor going forward, she was still a long way away from her Hollywood call up at this stage, and was content to ply her new trade on the indie scene. In 2006 Ethan Hawke cast her in his adaptation of his own novel The Hottest State, and the following year she won similarly minor roles in haunted house horror The Attic and comedy drama The Babysitters, though all three films were panned by critics and audiences alike, leaving Daddario looking for a lifeline.
Percy Jackson and the Lightning Thief (2010)
That lifeline came in 2010 when she was offered the part of Annabeth Chase in big budget fantasy epic Percy Jackson and the Lightning Thief. Casting directors at 20th Century Fox were still looking for an actress to play the demigod daughter of Athena (and the titular character's romantic foil) with only three weeks until production was scheduled to get underway, and with the clock ticking they reached out to a relative unknown in Alexandra Daddario.
The New Yorker snapped at the chance, despite not being in the best of shape, as she explained to IndieLondon. "I had three weeks to go from light jogging to intensive sword fights for 12 hours a day! I was lucky that I got into shape so quickly and we had an amazing stunt team... at first I didn't look very good with a sword and I'm supposed to be a bad-ass, so I had to learn the techniques to look good on screen and appear real and intense. I think it's empowering."
Hall Pass (2011)
Watching Hall Pass was almost like watching sibling director team the Farrelly Brothers go through their death throes, as even though they diluted their gross-out brand of comedy and chose to defend traditional domestic values for a change, they still couldn't win over critics. "The joke is supposed to be that it's sad to see these guys so desperate for a lay, but in truth, it's even sadder to see the brothers this desperate for a laugh," MTV critic William Goss wrote in his review, and his peers all seemed to agree with him, with Hall Pass only managing a measly 34 percent rating.
What the film did do is shift Daddario's image from that of a teen movie actor to a new sex symbol, cast in the movie only to provide temptation for a married Owen Wilson. "He basically gets a hall pass from his wife for a week off of marriage because his wife sees him always checking out other girls," she said. "I find out about the hall pass and I try to be one of the girls he chooses, I guess."
Texas Chainsaw 3D (2013)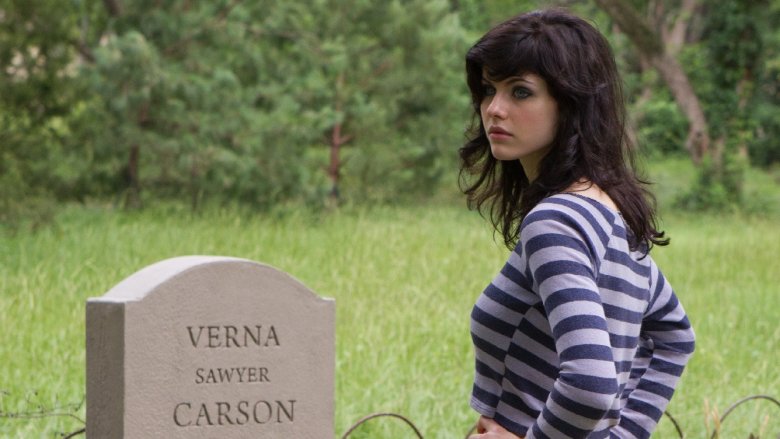 Lionsgate
Daddario got the chance to try her hand at playing a scream queen in 2013 when she was offered the lead role in Texas Chainsaw 3D, a direct sequel to the 1974 original The Texas Chainsaw Massacre. "It's really exciting," she told Collider. "I mean, obviously it's such a recognizable franchise and sort of nerve-wracking in a sense, but it's also a great honor and it's just been a lot of fun."
Daddario's character Heather is the unfortunate beneficiary of a will left by a mysterious grandparent she's never met, which includes a rundown estate in Texas. When she and her friends arrive to check it out, things get bloody pretty quickly. "It's a high intensity film so it's a lot of screaming and crying and that kind of thing, and that's one thing you can really prepare for as an actor, through all kinds of different memories and all kinds of things... It can be very emotionally draining, but it's really great practice as an actress and a lot of fun."
Percy Jackson: Sea of Monsters (2013)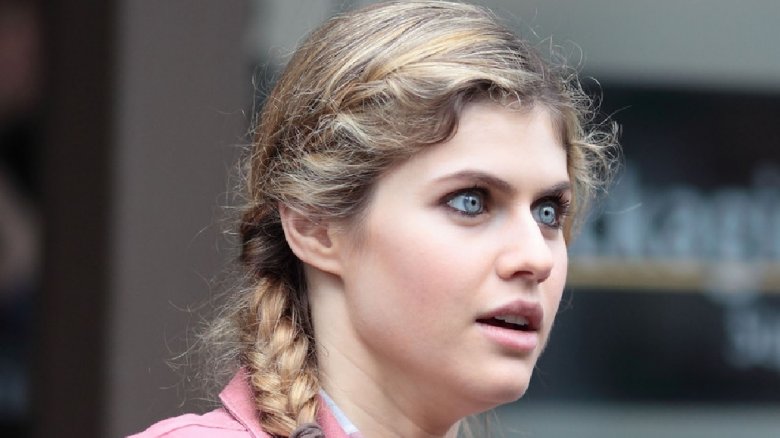 Fox
Daddario reprised the role of Annabeth Chase in 2013 Percy Jackson sequel Sea of Monsters, a film that mirrored the original in ways that Fox did not want. The Lightning Thief disappointed critics and ended up with a Rotten Tomatoes score of 49 percent, and Sea of Monsters also failed to impress, scoring just 42 percent. Both the first and second film lost millions domestically and relied on foreign markets to claw back cash, leading the studio to can their adaptation of The Titan's Curse, the third book in the Percy Jackson series.
Daddario admitted that not getting the chance to play Annabeth for a third time was a disappointment, especially as she spent a lot of time reading over the novels to get the character right. "I think reading the book helps you develop, you learn more about the character," she told Just Jared Jr. "Stepping into a character that people already know and love, I found it to be more exciting and just made me want to work harder."
Burying the Ex (2014)
Next up for Daddario was a chance to work with actor-turned-acclaimed director Joe Dante, though it wasn't his reputation that initially attracted her to Burying the Ex, it was the script. "It was really different and unique and really fun, and like nothing I'd read before," Daddario said of Alan Trezza's screenplay. "I really liked my character, and I thought that I could bring something interesting to it." Unfortunately, the fun and uniqueness that Daddario saw in the project didn't translate to screen and Burying the Ex was dubbed a low-point for Dante, a film in which "neither the concept nor its execution live up to the standard set by his best efforts."
Daddario was one of many actors who paid tribute to her Burying the Ex co-star Anton Yelchin after he was killed by his own car in a freak accident in June 2016. "RIP Anton," she said. "He was one of the nicest, most positive and passionate people I have ever met and a truly great and fascinating actor."
San Andreas (2015)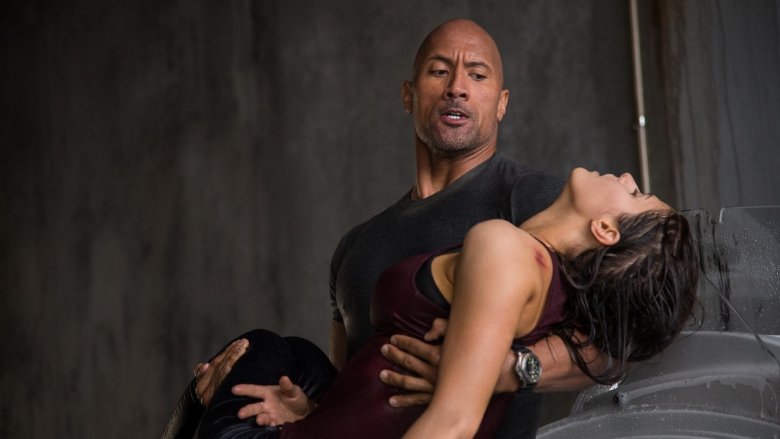 Warner Bros.
Up until 2015, Daddario's biggest job had undoubtedly been on the Percy Jackson films, but she was about to land her first $100 million movie and force herself into the A-list picture with her performance as Dwayne 'The Rock' Johnson's daughter in San Andreas. The big budget disaster movie did about as well as you would expect an effects-laden blockbuster to do with critics, but it went on to earn almost half a billion worldwide and gave Daddario the mainstream exposure her career needed.
While these kind of popcorn flicks often end up the butt of the joke among cinephiles, acting in them provides a certain challenge, as Daddario explained to Den of Geek. "There's a tsunami wave that comes and you have to imagine it as huge and terrifying as possible," she said. "And it's an interesting test, I think, because you have to get to that level of fear and sort of surprise and dismay and whatever would happen being in that kind of situation. It's a lot of fun."
TV guest appearances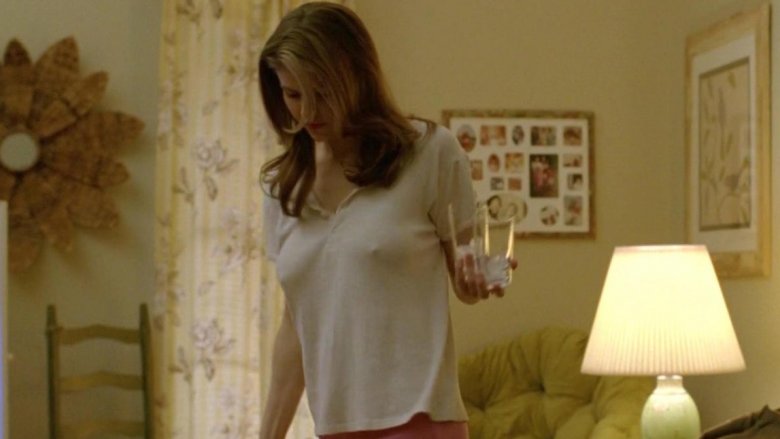 HBO
Outside of her 43 episode run on All My Children, Daddario hasn't held down a recurring role in television, but she has made some memorable guest appearances over the years. She popped up in a season 6 episode of The Sopranos called "Johnny Cakes" back in 2006 and more recently had guest roles on Last Man on Earth and American Horror Story, though she is probably best remembered for the steamy scenes she filmed with Woody Harrelson in True Detective season 1.
Daddario plays Lisa Tragnetti, a young woman having an affair with Harrelson's Detective Hart. For the role, Daddario had to go fully naked, something she described as a "challenge" when discussing the show with MTV. "The character is really different from anything that I've done before—the nudity was just part of that," she said. " I saw it as an interesting challenge. I really wanted to be part of the show, and I understood why the nudity and all of that was required of the character."
Music videos
Back in early 2013 you couldn't go fifteen minutes without hearing Imagine Dragons power anthem "Radioactive." The sleeper hit, which blended elements of rock, pop and dubstep, dominated airwaves and racked up insane amounts of downloads. The song broke records on its way to topping the charts some 46 weeks after it was first released, holding on to top spot in the charts for an impressive 13 weeks, but what a lot of people don't remember is that Daddario starred in the video.
The blue-eyed actress plays a young woman whose teddy bear takes a toy fighting ring by storm, defeating the reigning champ (a purple Muppet Show reject) and causing havoc with its laser eye beams. It's as bizarre as it sounds, yet somehow it works against the backdrop of the Nevada band's huge sound. Daddario also popped up briefly in 2009 concert film Jonas Brothers: The 3D Concert Experience. The actress was hired to play one of the girlfriends walking through Central Park for the "Love Is On Its Way" video, which premiered as part of the movie.