Emmy Rossum Marries Mr. Robot Creator Sam Esmail In NYC Ceremony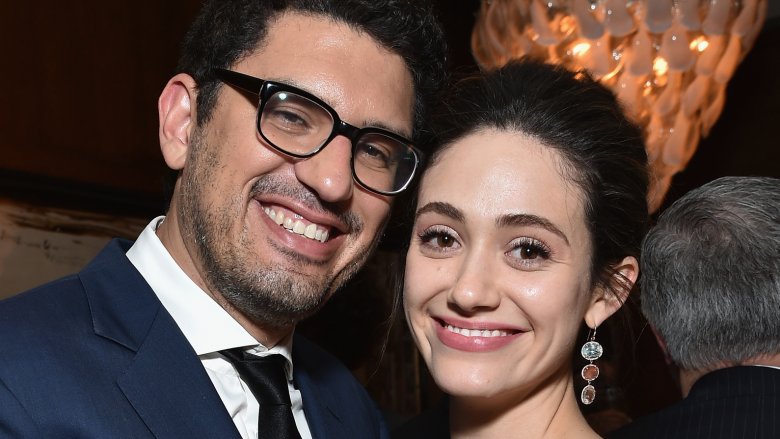 Getty Images
Actress Emmy Rossum tied the knot with her fiancé, Mr. Robot creator Sam Esmail, on May 28, 2017.
According to People, Rossum, 30, and Esmail, 39, married at the East 55th Street Conservative Synagogue in New York City. Rossum wore an elegant off-the-shoulder gown while Esmail donned a sharp black suit.
As could be expected from two major names in Hollywood, the pair welcomed several high-profile guests on their big day, including Robert Downey Jr., Hilary Swank, Rossum's Shameless co-star William H. Macy, and Mr. Robot actors Rami Malek, Christian Slater, and Carly Chaikin.
E! News adds that Rossum and Esmail's wedding bands cost about $75,000.
Rossum, who was previously married to music exec Justin Siegel, reportedly began dating Esmail in 2013 after she starred in the writer-director's first feature film, Comet. They got engaged about two years later in August 2015.
Congratulations to the happy couple!