Inside Dr. Oz's Run For Senate In Pennsylvania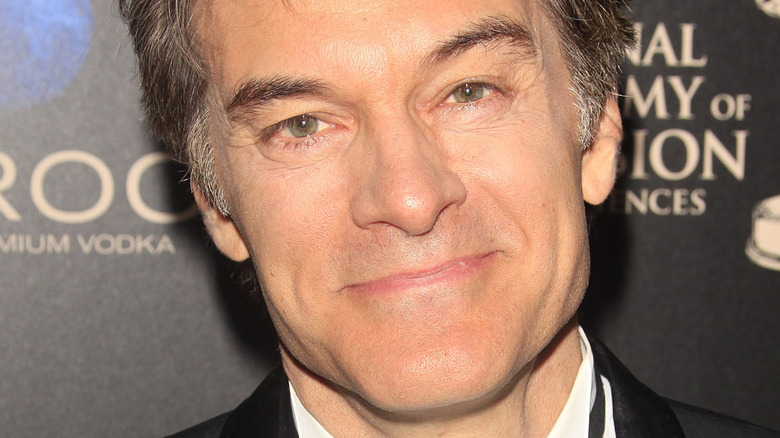 Joe Seer/Shutterstock
Over the course of his career, Dr. Mehmet Oz has been no stranger to controversy. In 2014, he testified before Congress after pushing "miracle" diet pills on his show despite the lack of scientific research behind them. "The scientific community is almost monolithic against you in terms of the efficacy of the three products you called 'miracles,'" Missouri Sen. Claire McCaskill told the TV host on Capitol Hill, per CNN. Oz admitted that he used "flowery language" to describe the products, but claimed it was coming purely from a place of goodwill. "When they don't think they have hope ... I want to look, and I do look everywhere ... for any evidence that might be supportive to them," he argued.
During the COVID-19 pandemic, Oz became a frequent guest on Fox News, where he continued spouting controversial medical takes. In one appearance in April 2020, just a month into the lockdown, Oz suggested reopening schools, claiming doing so "may only cost us two to three percent in terms of total mortality," arguing it "might be a trade-off some folks would consider." He also promoted numerous alternative treatments to COVID-19, including hydroxychloroquine, reports The Washington Post.
So after dipping his toes into the political realm, could Oz be gearing up to make a run for office? Well, hang on to your hats, because the talk show host has just entered the ring.
COVID-19 frustrations fueled Dr. Oz's candidacy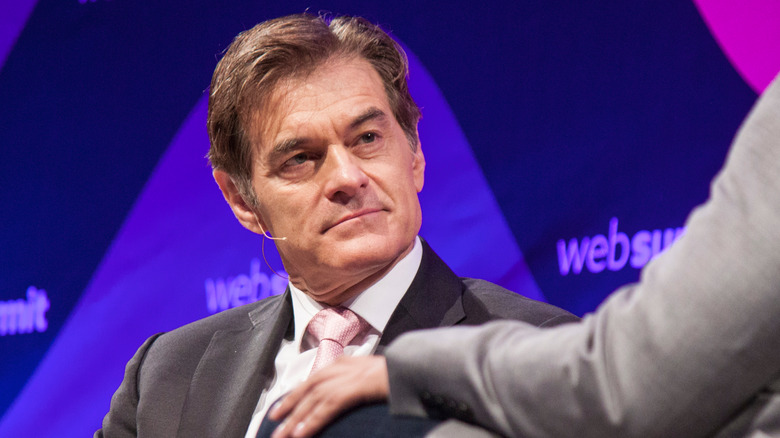 G Holland/Shutterstock
Dr. Mehmet Oz announced on November 30 his candidacy for U.S. Senate. Despite living in New Jersey, Oz plans to run in Pennsylvania, where incumbent Sen. Pat Toomey, a Republican, is not seeking reelection. Oz switched his voter registration to Pennsylvania in December 2020, using his in-laws' address outside of Philadelphia to establish residency in the state, according to The Philadelphia Inquirer. 
Dr. Oz cited the COVID-19 pandemic as a motivating factor for his run, sharing his official statement on the conservative outlet The Washington Examiner. "COVID-19 became an excuse for the government and elite thinkers who controlled the means of communication to suspend debate," he wrote. "Dissenting opinions from leading scholars were ridiculed and canceled so their ideas could not be disseminated." He also gave credit to his immigrant father, writing, "He [my father] taught me to study hard, enjoy the dignity of work, and serve others. My formative years were spent preparing for a lifetime of challenging operation."
Oz's announcement came after the early front-runner Sean Parnell — whom former President Donald Trump had endorsed — left the race after his wife claimed in family court that he physically abused her and her children, The Philadelphia Inquirer reported. With Oz's high name recognition and connection to the former president — Trump appeared on Oz's show in 2016 and Oz served on Trump's Council on Sports, Fitness, and Nutrition, per The Washington Post — he stands a chance to rise to the top of the field. "That's certainly going to create a reshuffling of the race here," Sam DeMarco, Allegheny County Republican Party chair, told the Associated Press.