Why Hollywood Won't Cast Jeremy Piven Anymore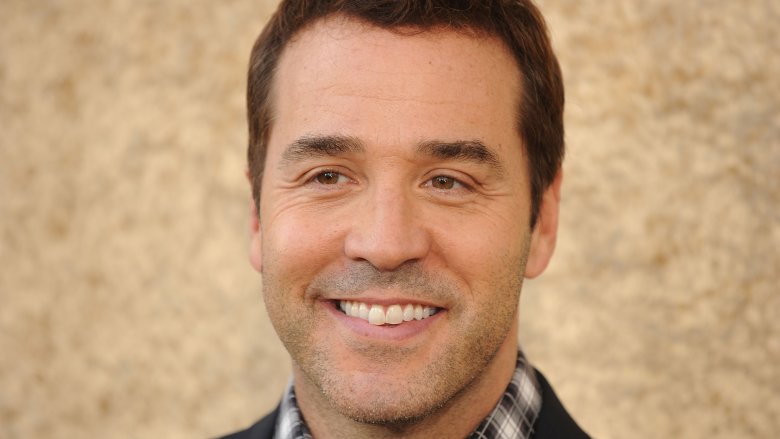 Getty Images
In the early days of Entourage's eight-season run, Jeremy Piven was on top of the world. He scored multiple Emmy awards and Golden Globe nominations for his role as the hilarious, foul-mouthed Hollywood agent Ari Gold on the hit HBO comedy based on Mark Wahlberg's early days as an actor. And while it seemed like this was Piven's moment to finally make it big in Hollywood after years playing small roles, his career stalled out almost as quickly as it had started up. What went wrong?
He has one of the worst reputations in Hollywood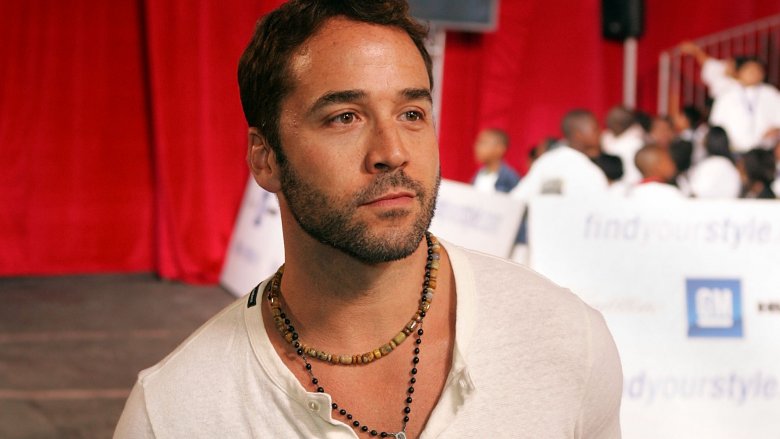 Getty Images
Unfortunately, Piven has a reputation for being difficult to work with. Case in point: during an episode of his podcast, Adam Carolla and guest Dave Dameshak revealed that anytime they ask who's the "biggest d****ebag in Hollywood," the answer universally comes back Piven. "Every time I say to somebody — photographers, people who set up stereo equipment, hair and makeup people ... It just comes flying out of their mouth." Carolla said.
He's a known womanizer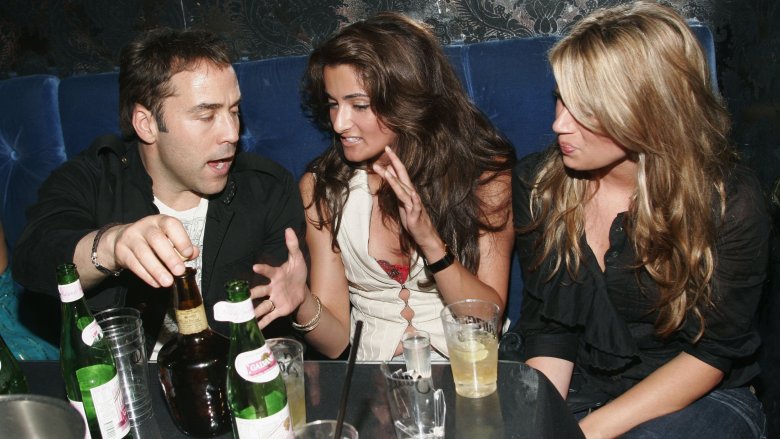 Getty Images
Piven also earned a reputation in the tabloids for allegedly being a "rampaging womanizer," according to Rolling Stone. If the rumors are true, he tried to hit on Kim Kardashian while she was filming a cameo for Entourage. And Piven is even more aggressive in the wild where New York Daily News reports he's a "numbers boy" who gathers up women's phone numbers and texts them all the end of the night to see who responds back first. Classy. However, Piven's party boy reputation hasn't stopped him from having flings with celebrity beauties January Jones, Kelly Brook, and Rachel Hunter, according to the Daily Mail.
He was really gross to Debra Messing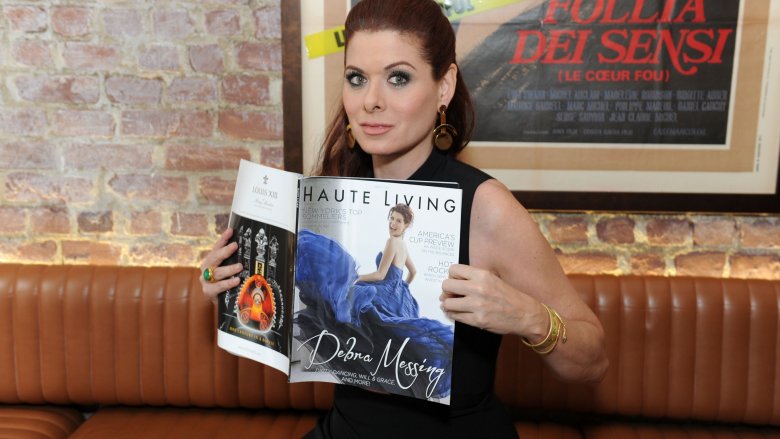 Getty Images
While appearing on a Season 3 episode of Will & Grace, Piven played Grace's ex-boyfriend, and as Debra Messing recalled to Andy Cohen on Watch What Happens Live!, her experience with Piven was pretty gross. "You know, I had to kiss a lot of boys on that show. And we were rehearsing, and the very first day of rehearsal, he shoved his tongue all the way down to my heart." Messing says she told Piven to take it easy, but he refused to listen. "I was like, 'You know, this is comedy. We don't really go that deep.' And every time he went for it." Not cool.
His movie career never caught on fire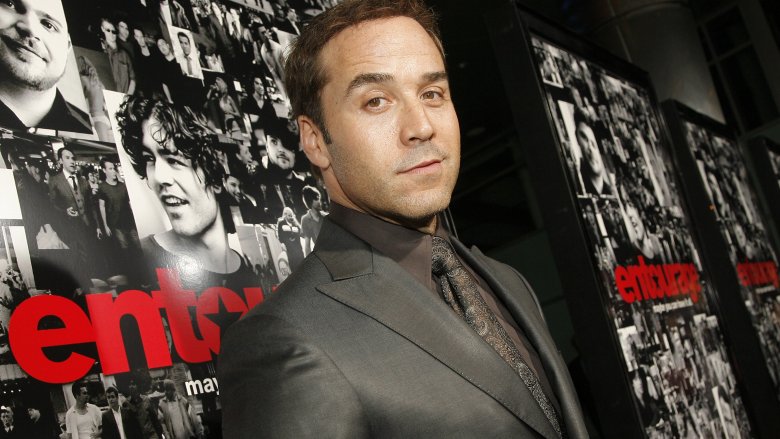 Getty Images
Before his breakout role as Ari Gold, Piven was mostly known as "That Guy," according to his own words: "'Oh look, it's That Guy who always plays John Cusack's obnoxious friend.'" The Guardian writes. Piven has appeared alongside his childhood friend Cusack in Say Anything, The Grifters and Grosse Pointe Blank.)
But even during his Entourage glory days, Piven's film career failed to take off despite starring roles in Smokin' Aces and RocknRolla. And post-Entourage, his cinematic output became even more obscure with the notable exception of the Entourage movie in 2015. Which, lest we forget, was a box-office bomb and signaled the end of the show's waning popularity.
He once tipped a waiter with an Entourage DVD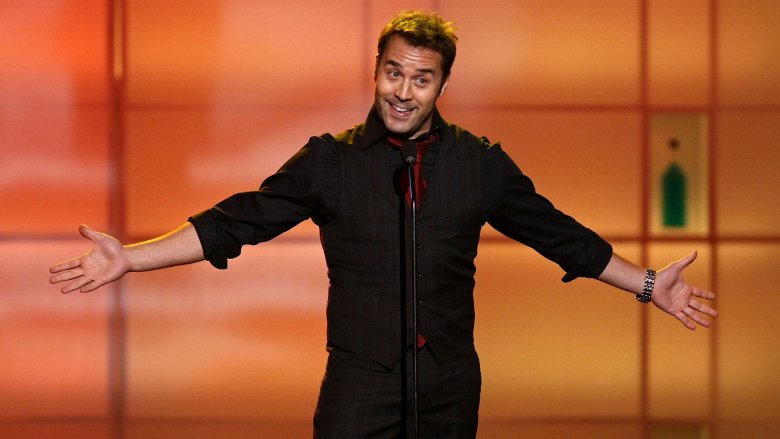 Getty Images
In 2007, Piven allegedly tipped a waiter in Aspen with an Entourage DVD causing him to be reportedly banned from every Nobu in America. "He came in with a large group of 12 or more without reservations and asked for a table," a source told the New York Daily News. "It was a very busy night, but a table, although cramped, was provided. On his way out, he made a nasty comment to the manager: 'Thanks for nothing.'" One of the employees allegedly threw the DVD at Piven, which probably wasn't the best move. But neither is leaving a DVD of your own show for a tip.
The sushi incident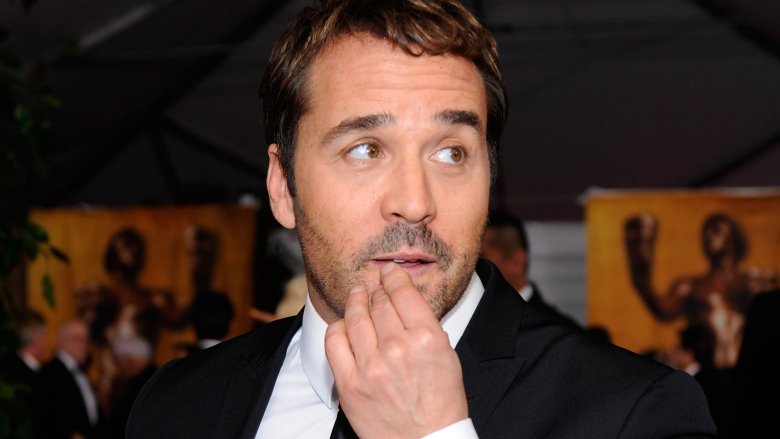 Getty Images
Piven's most high-profile scandal would come in 2008 when he made his Broadway debut in a revival of David Mamet's Speed-the-Plow. However, things went south when Piven abruptly left the show and claimed he had mercury poisoning from eating too much sushi. On top of being mocked by blogs and late night shows, his co-star Elisabeth Moss called him "unprofessional," which only added to his reputation as an on-set diva. Oddly enough, an arbitrator would rule in Piven's favor that he didn't violate his contract. But according to The New York Times, he won because producers dragged their feet on hiring their own physician to question Piven's doctor's "fishy" diagnosis.
People confuse him with Ari Gold in real life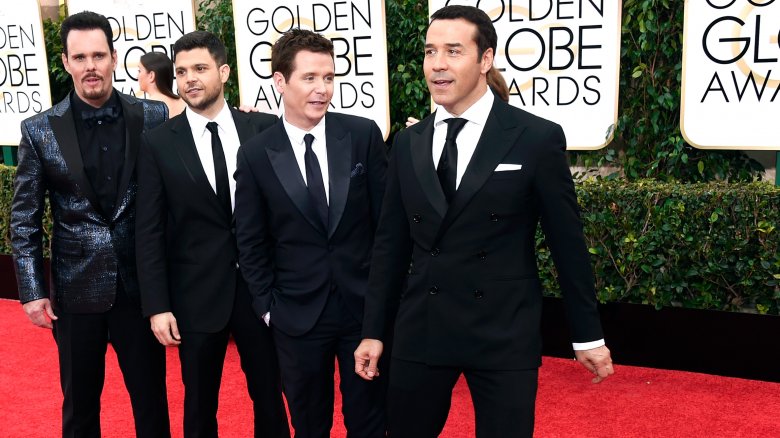 Getty Images
After playing any character for eight seasons, it's hard for any actor to separate themselves from their TV persona. And it's been especially hard for Piven given his reputation for being a hothead not unlike his foul-mouthed Entourage character Ari Gold. But as Piven tries to tell Rolling Stone, he's nothing like Ari in real life. "There are people who think there's no way after playing that character for so long that you're not that guy," he said. "There was a time when I was angry. I had road rage. But if playing a character like Ari doesn't allow you to get it out of your sys­tem, then there's something wrong with you."
Entourage overstayed its welcome
There was a time when Entourage was a white-hot hit for HBO. And while it's Piven's biggest claim to fame, he's smart to distance himself from the Emmy-winning role as America's love for the comedy rapidly turned. The LA Times writes, "To sum up the haterade: Somewhere along the line, what was a show about four wide-eyed guys with working-class roots and big Hollywood dreams turned into a show about four shallow, self-centered bros who objectify women, spend lavishly and generally don't have a lot going on upstairs." And this was before the movie hit theaters where it's lackluster box office performance only reinforced that audiences were over Entourage.
He comes off as a jerk in interviews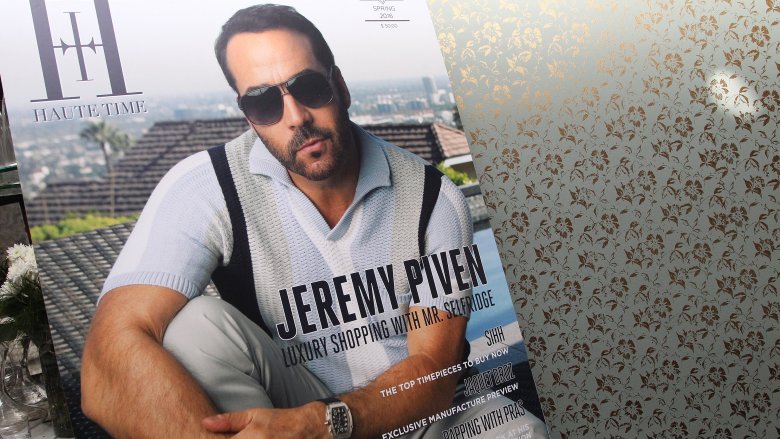 Getty Images
On top of his reputation for being an on-set diva, Piven isn't exactly the best interview subject either. He's often overly dramatic about his theater roots, and he has a tendency to act pretentious about the Italian art form he claims he used to portray Ari Gold. He's also known to throw a temper tantrum during photo shoots, according to The Guardian. But Piven's worst interview behavior is when he's trying to "seduce" female reporters like the time he allegedly told MTV Canada's Aliya-Jasmine Sovani that he wants to "tweet all over her twitties." Surprisingly, she took a hard pass.
He likes to trash other actors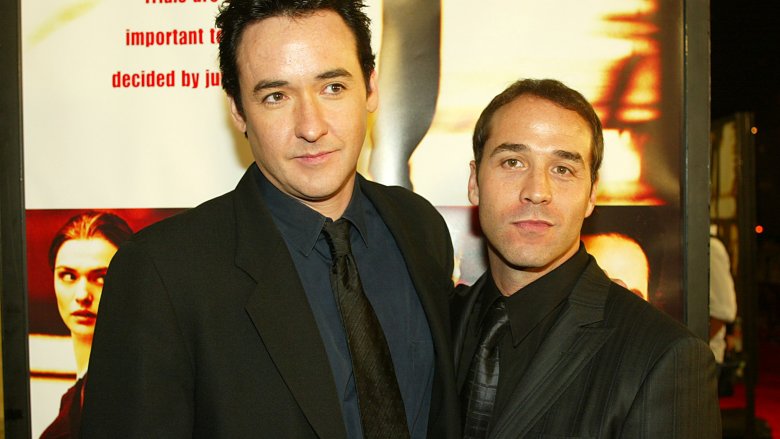 Getty Images
In a 2011 interview with Rolling Stone, Piven joked that he has "played more best friends than actual friends that I have in this life." This statement would become more telling four years later when The Guardian asked him about his relationship with childhood best friend John Cusack – whom Piven dissed in 2007 – and he replied with a non-answer. Things got more revealing when Piven is asked if he was still close with the Entourage crew. "Well, you know, we were in two separate worlds [on set]. I represented the professional world and they represented the Peter Pan syndrome." For the record, that wasn't a compliment.
He allegedly harasses his exes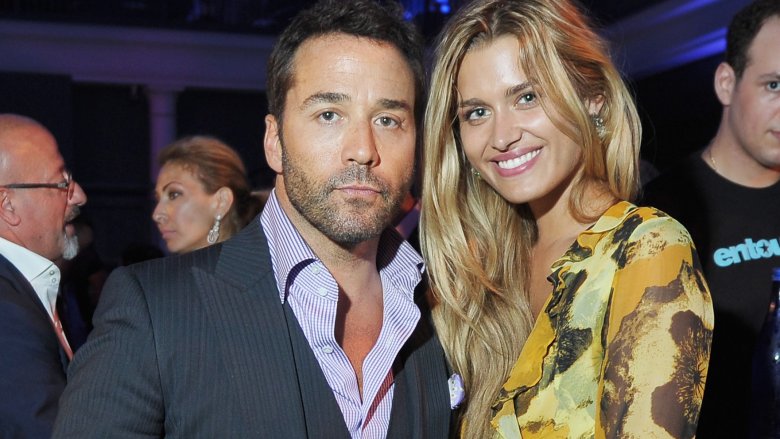 Getty Images
As if Piven's womanizing reputation wasn't bad enough, he's also allegedly possessive about his exes. According to The Sun, Piven reportedly had a problem with repeatedly sending "creepy texts" to an ex-girlfriend in 2016. "He keeps offering to fly her places and he keeps asking her to dinner," the woman's boyfriend wrote on Facebook. "We all have loves of our lives but when a woman says, 'Leave me alone and stop calling' that's when you need to draw the line. He's relentless." We're with the boyfriend. It's never cool to harass an ex.
His new CBS drama might turn things around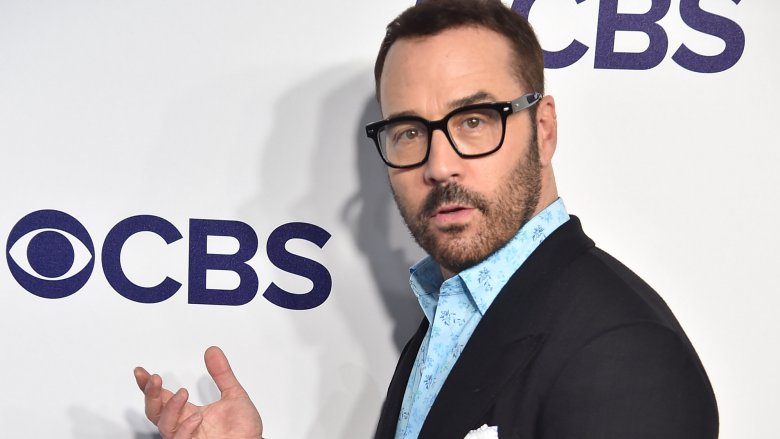 Getty Images
Despite Piven's alleged problems with womanizing and being a diva both on and off set, he can easily right his career in Hollywood with his starring role in the upcoming CBS drama Wisdom of the Crowd. Think the recent success he had with Mr. Selfridge, only with a wider American audience.
And even if that doesn't earn Piven a part in the next blockbuster, modern TV has been better than the movies for a while now. So if he can keep his head down and deliver another reliable performance like he did for eight seasons of Entourage, things could soon be looking up for Jeremy Piven.