The Real Reason Bruce Willis And Demi Moore Divorced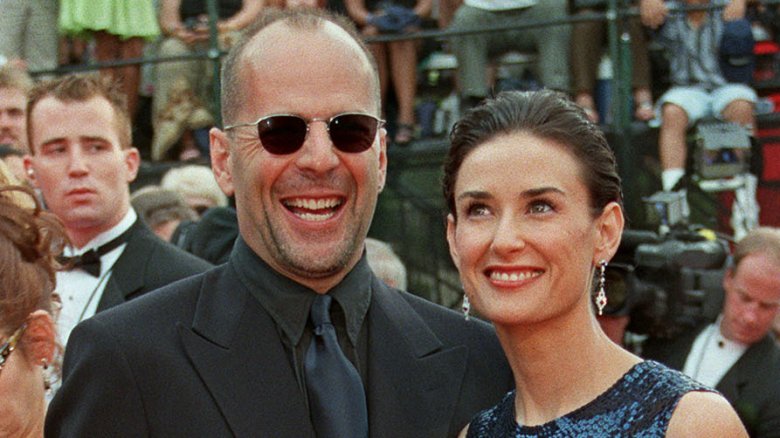 Getty Images
In 1998, Bruce Willis and Demi Moore's divorce was the break-up event of Hollywood. Despite living a lavish lifestyle thanks to their superstar careers and putting on the facade of a happy family hidden away in Idaho, behind the scenes, the couple had been slowly buckling from the strain of filming Hollywood blockbusters and, if rumors are to be believed, infidelities on both sides of the fence. By the end, their marriage had become a recipe for disaster.
They spent too much time apart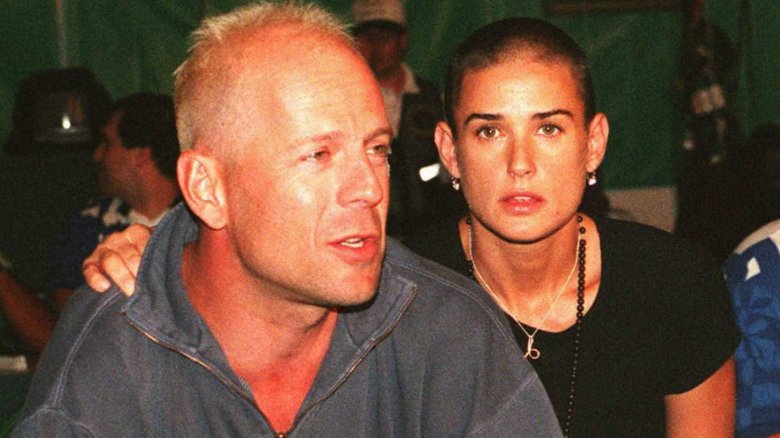 Getty Images
The official story is that Willis and Moore "spent too much time away from each other," which is completely understandable. During the '90s, Willis' movie career was still on the rise after the success of Die Hard, and Moore was the highest paid actress in Hollywood. So it only makes sense that the two would be in demand and juggling busy schedules that ultimately put a strain on their marriage. It's the reason most celebrity couples never last, but it's not always the entire story.
They'd been having problems for awhile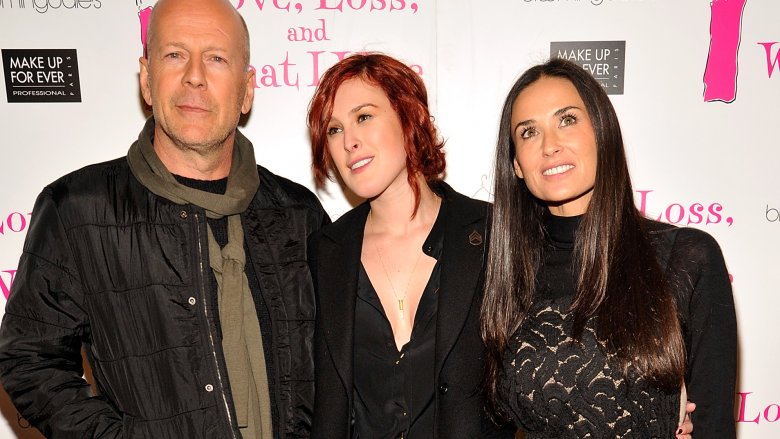 Getty Images
Although their divorce appeared to be sudden, it had allegedly been brewing for quite some time. "They have had problems for at least two years," a producer who had worked with Moore revealed to People in 1998, with the publication adding that Moore and Willis had been "leading independent lives for some time."
Their problems reportedly bled into various professional ventures, both in Hollywood and elsewhere. People reported that Willis "never visited Moore during the tough four-month shoot of G.I. Jane," while the couple fought over Willis' various real estate ventures, which included rebuilding the small town of Hailey, Idaho. Speaking to People magazine, a former employee of Willis' local restaurant Shorty's revealed that, two summers prior, the couple engaged in a public spat, to the point where Moore "stood up, slammed her hands on the table and said, 'I'm sick of your bull and your companies!' and walked out."
People also noted that Moore and Willis had been involved in high-profile lawsuits, particularly one involving their former nanny.
The media was obsessed with them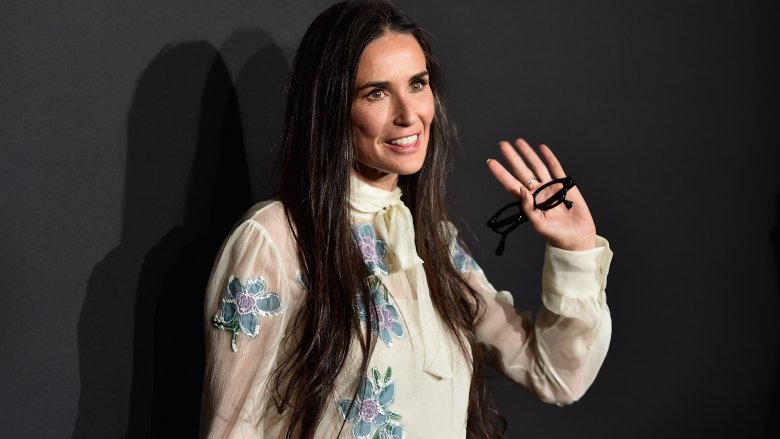 Getty Images
When you're Hollywood's biggest couple, it's inevitable the media will stalk your every move, which oftentimes leads to rumors, scandalous reports and everything in between. In fact, at the time of their split, E! News reported that many tabloids had been predicting their divorce for over a year.
Even Moore hinted that the tabloids were a heavy burden on their marriage, eerily telling Vanity Fair in 1993 (via People), "They won't stop until one day they may be right."
Striptease killed Demi's career while Bruce's kept getting bigger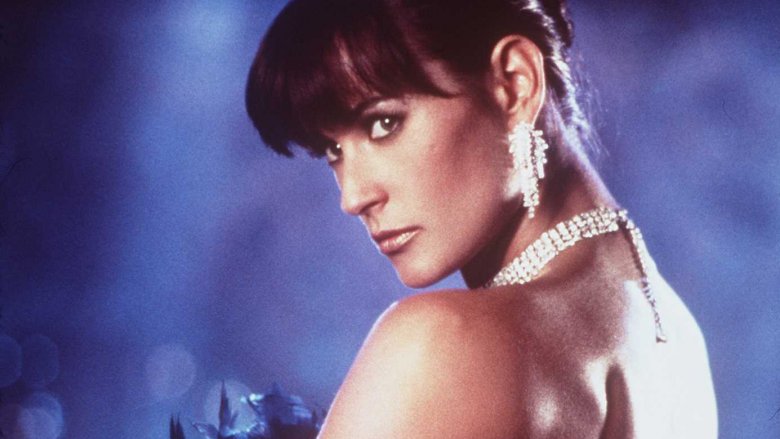 Getty Images
While Moore's career was white-hot in the' 90s following the success of roles in A Few Good Men and Indecent Proposal, it burned out almost twice as quickly. Her infamous role in Striptease was a box-office bomb that severely kneecapped her career. After the lackluster performance of G.I. Jane in 1997, studio execs were openly calling Moore's career over in the pages of Newsweek (via The Telegraph). "We don't know what to do," a studio exec said at the time. "People just don't want to see her. We would have to drag them kicking and screaming to see this movie."
At the same time, while Moore was "banished" to Idaho with her daughters in the year leading up to their divorce, Willis' career was on the path to recovery with blockbuster roles in The Fifth Element and Armageddon, the latter of which was released right when news of their split broke. Both of which came with rumors of Willis getting too close to his young female co-stars.
Bruce wasn't a big fan of monogamy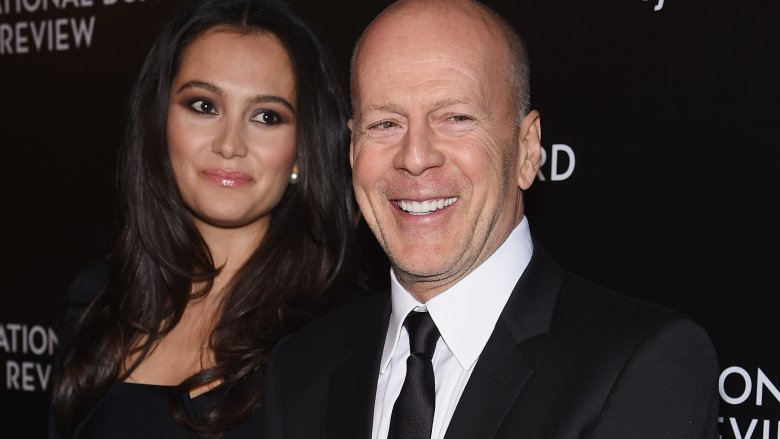 Getty Images
In a 1996 interview with Playboy, Willis would describe what it was like watching his father leave his mother when the actor was a teenager, and that it taught Willis not to stay in a marriage if he was unhappy, which was a pretty ominous thing to say at the time. Willis would then discuss his views on monogamy that make his divorce from Moore seem even less surprising.
"Let's be honest about what it takes." Willis told writer David Sheff. "What is marriage? No woman is going to satisfy a man's natural impulse to procreate, procreate, procreate. The impulse doesn't go away because you have three or ten or a hundred kids. On an emotional level, to think that you are going to find one person who understands what you need right now and is able to give it to you, to anticipate what you will need ten years from now, 20 years from now, 30 years from now – for the rest of your natural f****ing life – is a myth."
Yikes. No wonder Moore was rumored to be jealous of Willis' co-stars.
There were rumors Bruce cheated on Demi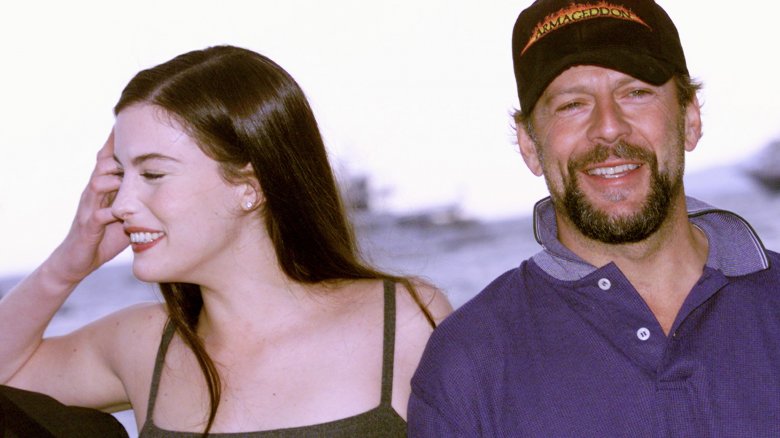 Getty Images
Neither of these accusations have ever been confirmed, but Willis was rumored to have had affairs with Liv Tyler and Milla Jovovich while filming Armageddon and The Fifth Element respectively. Both of which, if true, would have occurred around the time Willis and Moore's marriage was falling apart. There was also an alleged incident with an actress Willis hired to manage of his restaurants, but by that point, Moore had reportedly checked out. One of her friends told the New York Daily News, "I'm sure Demi heard about other women. But, at least at the end of their marriage, I don't think she cared."
And there were rumors that Demi cheated on Bruce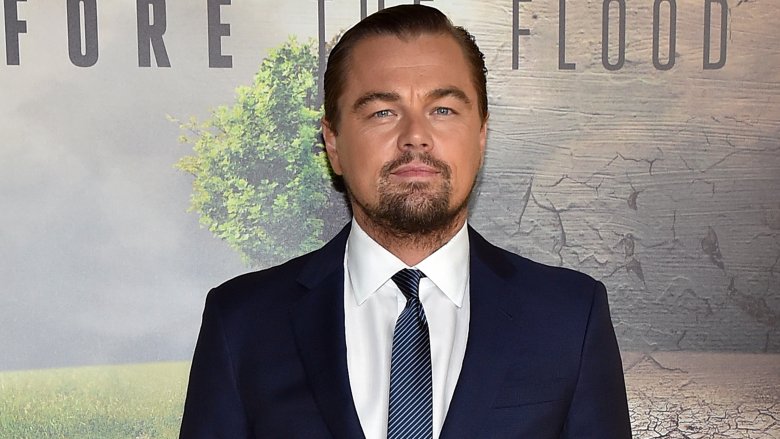 Getty Images
Much like Willis, Moore's extra-marital life was also the target of tabloid speculation that's never been verified. The most legendary is her rumored one night stand with Leonardo DiCaprio, which both Moore and Willis have denied. Rumors also swirled about Moore's wild partying nights with Brad Pitt, Johnny Depp and Ben Affleck, but again, there has been no concrete evidence of infidelity. The only confirmed "suspicious" activity is how quickly Moore rebounded with her karate instructor, which still doesn't prove much of anything. But the constant rumors of affairs on both sides certainly didn't help hold their marriage together. 
Bruce really embraced the bachelor life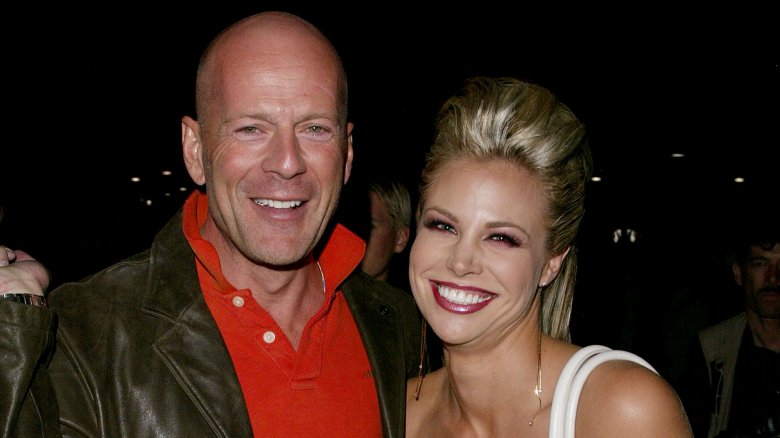 Getty Images
"The bachelor thing is terrific," Willis would brag to the Daily Mail while asking the female interviewer to lie on his hotel bed. "I love women. You know how guys look at women and go, 'Ooh, wow!' I'm still that guy." And he wasn't joking. Following the divorce, Willis started dating much younger women including Brooke Burns and model Aida Yespica. He even reportedly had a fling with Lindsay Lohan in 2005 when the actress would've only been 19. It seemed like his comments to Playboy became more honest than anyone could've imagined.
Celebrity marriages are never easy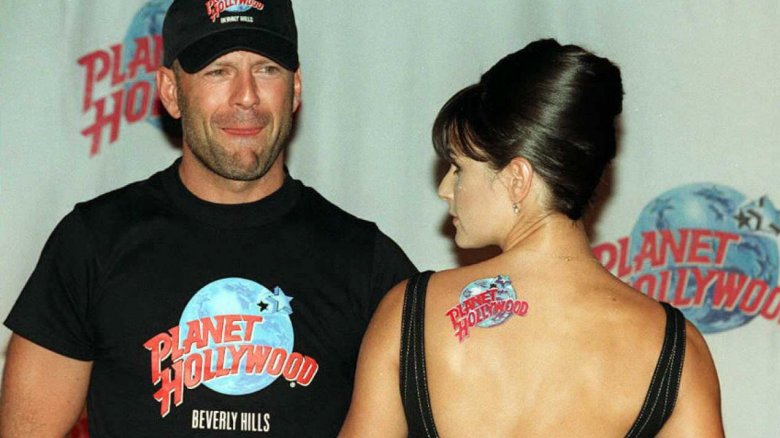 Getty Images
From the outside, Willis and Moore seemed like the celebrity power couple that would go the distance. With a quiet family home in Idaho and even the most jaded tabloids praising their devotion to their three daughters, the two seemed like they figured things out. But as both of their Hollywood stars rose (and crashed), Willis and Moore found themselves ensnared in the same trap that claims most celebrity marriages. They drifted apart and, if the rumors are true, right into the arms of others.
If there's one silver lining: despite the messiness of their divorce, the former power couple has managed to weather the storm over the years. In 2015, for example, they were seen supporting daughter Rumer Willis at a taping of Dancing with the Stars. As they say, all's well that ends well.