Why Kate Hudson Doesn't Get Many Movie Offers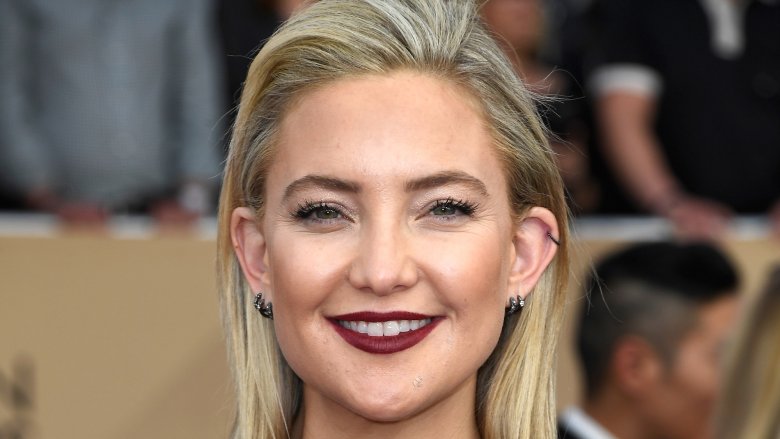 Getty Images
She's the daughter of Hollywood icon Goldie Hawn, has award-winning actor Kurt Russell as a surrogate father, and was catapulted to worldwide fame after appearing in the hit movie Almost Famous (2000). Landing a Best Supporting Actress nomination in 2001 for her role as groupie Penny Lane in the rock and roll drama directed by Cameron Crowe, the future looked bright for Hudson at the time.
Now, almost 20 years later, Hudson has gone from in-demand to, well, not. What went wrong? Let's investigate.
She starred in one too many bad rom-coms
Paramount Pictures
Hudson struck gold at the box office with the release of How to Lose a Guy in 10 Days, which went on to earn over $100 million, domestically, in 2003. Sadly, though, Hudson spent the rest of the decade trying to replicate that success, which meant subjecting audiences to one awful (yes, awful) romantic comedy after the next. Among her biggest offenses: Raising Helen (2004); You, Me and Dupree (2006); Fool's Gold (2008); and Bride Wars (2009), all of which were trashed by critics.
The late film critic Roger Ebert, who praised her to high Heavens in Almost Famous, caught on early to Hudson's demise, writing in his review of Raising Helen that she "seems to be following in the footsteps of her mother, Goldie Hawn; both have genuine talent, but choose too often to bury themselves in commercial formulas."
To be fair, Hudson did make an attempt or two to branch out from her rom-com ways, like the case of the violent indie thriller The Killer Inside Me (2010). But even that didn't work, and soon she was back to starring in flicks like Something Borrowed (2011) and the critically maligned Mother's Day (2016), which one critic called "skin-crawlingly smug." Ouch.
And most of them flopped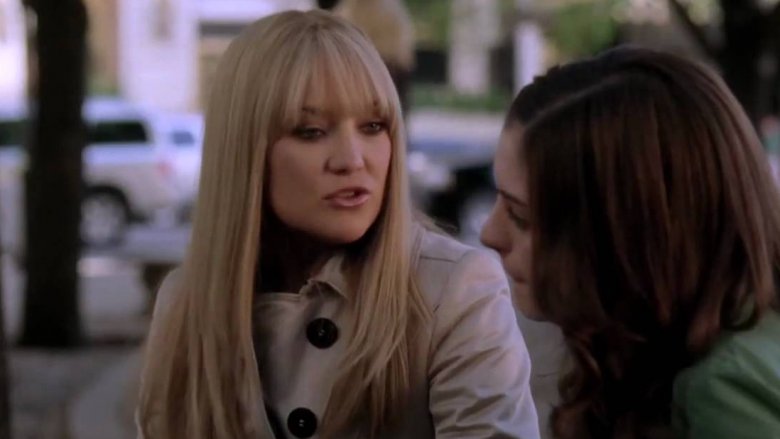 To add insult to injury, to both Hollywood and, honestly, to the moviegoing public, Hudson's movies have consistently bombed at the box office as much as they have with critics. 
Troubling signs came immediately after the release of How to Lose a Guy in 10 Days, when the rom-com Alex and Emma took just $15 million, domestically, much lower than its reported budget of $30 million. 
Things were pretty much hit-or-miss from there; some flicks did fairly well while others flat-out flopped. (Remember A Little Bit of Heaven? Of course you don't.)
Films released in the past few years haven't exactly set the world on fire, either. The aforementioned Mother's Day, for example, took in just $32 million.
She became more of a celebrity than an actress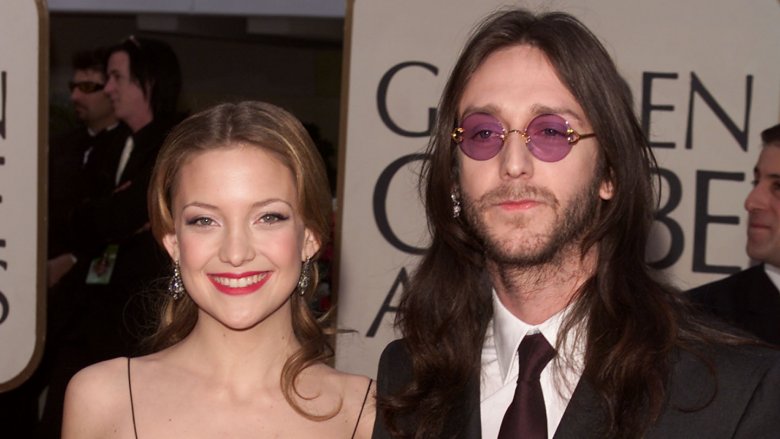 Getty Images
These days, Hudson is likely to be remembered as much for the tabloid stories written about her as she is for her filmography. Indeed, like many starlets who burst on to the scene at a young age, Hudson's personal life has been the subject of much gossip in and around Hollywood. She's had two major relationships over the years—to rockers Chris Robinson and Matt Bellamy, respectively—both of which ended in splitsville and one of which recently came back to haunt her by way of a bizarre-o custody battle.
Outside of those relationships, which resulted in one kid each, Hudson has been linked to a number of famous faces, ranging from baseball superstar Alex Rodriguez to singer Nick Jonas, of all people. She's currently dating Danny Fujikawa, who, shocker, also happens to be a musician.
With so much Kate Hudson news dominating the pages of Us Weekly, Page Six and beyond, the fact that audiences may not want to see more of her on the big screen wouldn't come as much of a surprise.
She co-founded Fabletics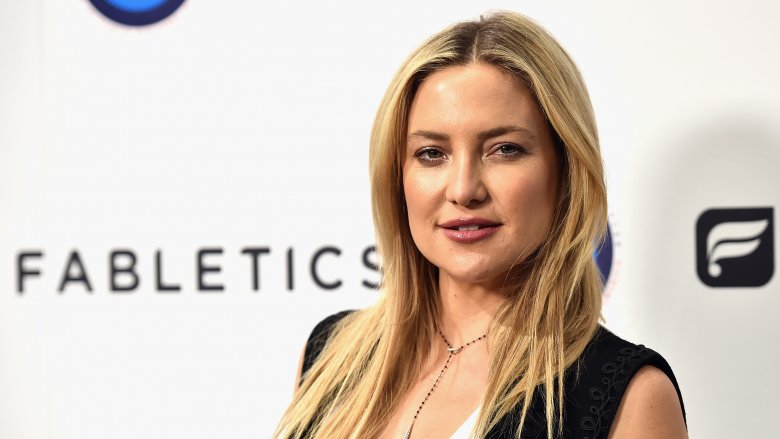 Getty Images
Like Jessica Alba, Jessica Simpson and Gwyneth Paltrow, Hudson went from Hollywood actress to legitimate business mogul. In 2013, in collaboration with TechStyle Fashion Group (then known as JustFab Inc.), she co-founded Fabletics, an online subscription retailer specializing in the very-trendy-sounding "athleisure." Fabletics, which recently expanded to retail stores, is already proving to be a bonafide success; in 2015 alone, Fabletics reportedly earned $150 million in revenue.
Of course, Fabletics hasn't come without controversy. In fact, thousands of customers, including pop icon Cher, have criticized the company for its "unclear membership pricing, misleading advertisements and unfair cancellation policies," according to Fox News. "Made mistake of going 2 Fabletics. What a pain in the a**. Won't even let u see anything till u give them ur 1st born‼️ Felt I was being conned," Cher blasted on Twitter in July last year.
Hudson quickly fired back, claiming the company had addressed the issues, adding that the active wear brand was bound to attract negative press because of her name attached to it. In any case, these days, the brand appears to be doing just fine.
Her TV attempts were underwhelming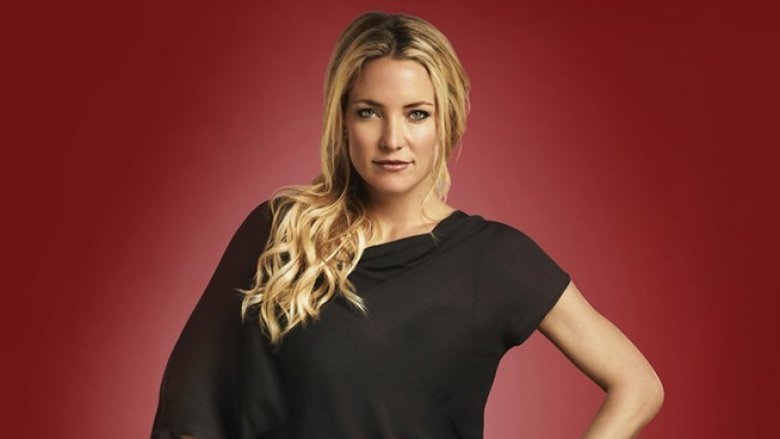 Fox
Within the last decade or so, television has become filled with rich and wonderful roles for women; this year alone, HBO received high praise for its adaptation of Big Little Lies, starring Nicole Kidman, Reese Witherspoon, Shailene Woodley and Laura Dern, while Ryan Murphy continues to produce quality projects for the likes of Jessica Lange and Susan Sarandon.
For her part, Hudson dipped her toes in the television waters in 2012 with a role on the musical-dramedy Glee; however, despite pretty good reviews and a five-episode arc, Hudson's high-profile stint on television ended almost as quickly as it began. Perhaps it's time for her to give Ryan Murphy a call.
She got wrapped up in the Brangelina divorce drama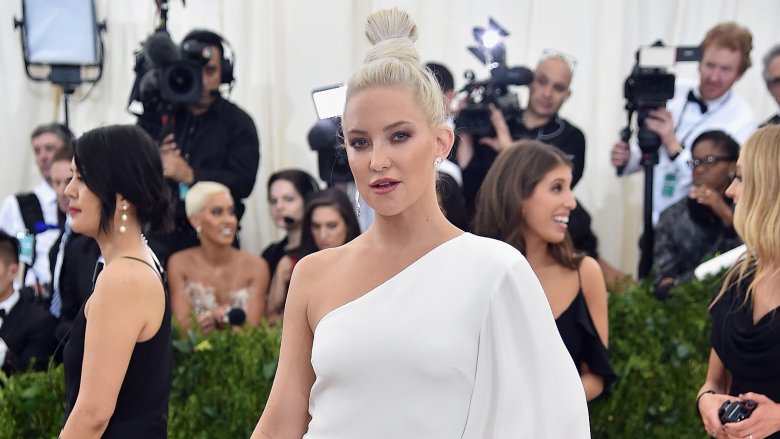 Getty Images
During an interview with Howard Stern, Kate Hudson confessed that after two years of being single, she was on the market again and looking for "someone really hot." Well, it just so happened that the interview took place around a week after Angelina Jolie filed for divorce from Brad Pitt. Not one to miss an opportunity to create a scandal, Stern asked Hudson if Pitt was the kind of guy she was looking for, to which she enthusiastically replied, "Yes! I think Brad is very, very handsome," according to Us Weekly.
That was basically all it took for the rumor mill to spin so wildly out of control that the tabloids even started reporting that Hudson and Pitt had moved in together just a few months later. Hudson's brother, Oliver, even poked fun at the baseless rumors in an Instagram post in which he jokingly begged Kate's new live-in boyfriend to move out. Granted, this is a huge stretch as far as being something that would get Hudson blacklisted from all of Hollywood, but with Pitt and Jolie's tinseltown clout, it pretty much rules out her involvement with any project they're attached to.
She splits her time between LA and London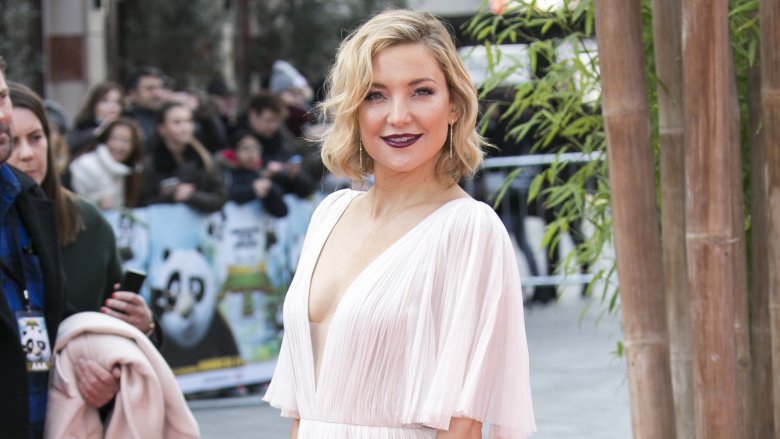 Getty Images
Even though her long-term engagement with Matthew Bellamy ended in 2014, Hudson still travels regularly to London and stays there "anywhere from four to six months" out of the year so that their son, Bing, can still be close to his dad. And if it wasn't for her older son, Ryder's life back in LA, Hudson says she would make to move permanent, telling The Independent, "I feel at home there so its nice now to have a son who's half US citizen, half British! I'm a fan of Notting Hill and I love central London, especially Marylebone. I'd live there a little bit more but Ryder is in school in LA. When Bing is older, I'd love to have him in an English school, so we'll see."
And yes, it's true that there are tons of British stars working in Hollywood, and yes, even lots of A-Listers live outside of Hollywood. When you become a Johnny Depp or a Julia Roberts, the studios will wait for you to catch a flight in from whatever vineyard or island you're chilling on to discuss a project. But does Kate Hudson really still have that kind of clout? She's almost certainly competing for roles again, so the fact that she spends half of the year across the pond probably comes off to studio execs as more cumbersome than charming.  
Maybe she's angling a career pivot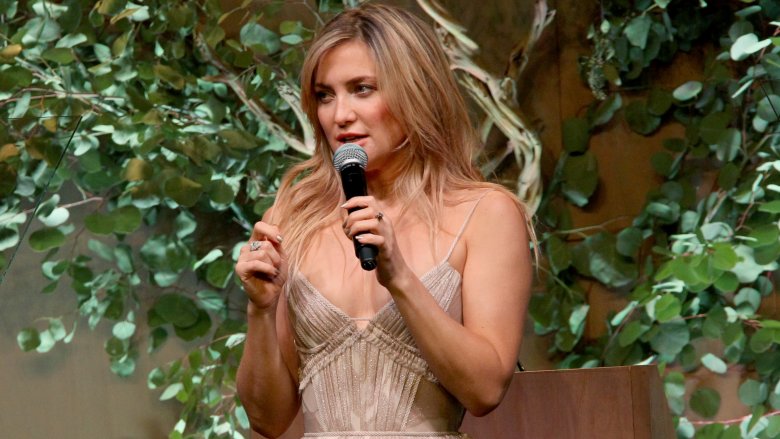 Getty Images
According to Hello Giggles, Kate Hudson may have been not-so-secretly promoting an entirely different career track for herself over the past few years: singing. They point out that despite her shying away from James Corden's encouragement of her pop stardom in 2015, Hudson has continually posted clips of herself showcasing her impressive pipes to social media. Like around Christmas in 2016 when she serenaded her Instagram followers with "Have Yourself A Merry Little Christmas," and then again in February of 2017 when she belted out Rihanna's "Love On The Brain."
Hudson even let it slip to The Daily Telegraph in 2016 that she's fostering musical ambitions. "I'd love to do a musical on stage, she said, adding, "And I'll direct at some point, for sure." So, it's possible that her retreat from the rom-com revolving door is at least partially self-motivated. 
Things are looking up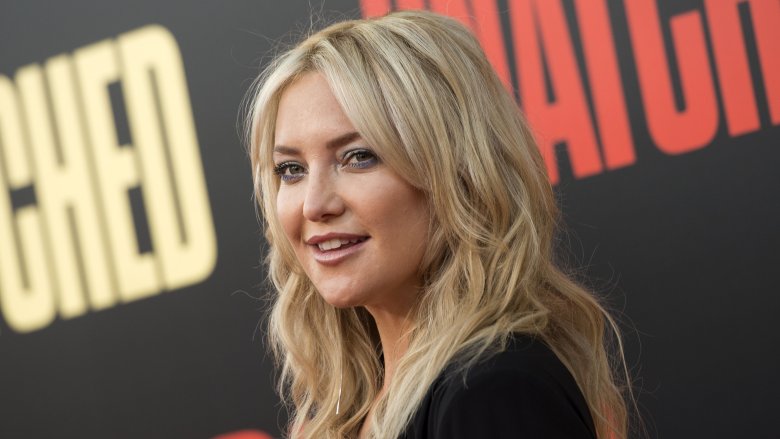 Getty Images
To be fair: it isn't all doom and gloom for Hudson. She made headlines in 2015 when she replaced Pitch Perfect star Rebel Wilson to voice the lead female character in Kung Fu Panda 3, a movie that went on to gross almost $150 million at the domestic box office.
She's also showed signs that she's actually willing to film a non-rom-com, like the 2016 drama Deepwater Horizon, opposite Mark Wahlberg.
Heck, even her parents are also helping her back into the limelight. Thanks to Goldie Hawn being cast in Amy Schumer's latest comedy Snatched (2017), Hudson has been all over the press, appearing at the movie's premiere with her new boyfriend, while (unwillingly?) letting Hawn spill the beans on her private life.
Her days of Oscar nominations appear well and done for now; but if people are still talking about Kate Hudson 17 years after Almost Famous came out, odds are, she's been doing something right all along. Remember that the next time you catch yourself wearing Fabletics.