Kat Von D Shares Emotional Goodbye To Her Tattoo Shop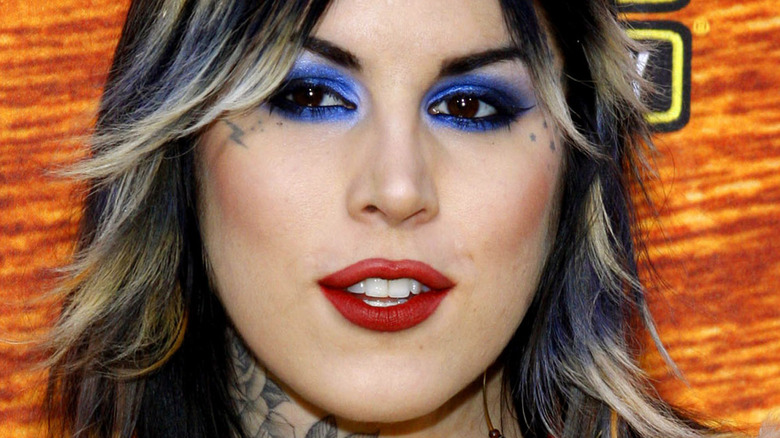 Tinseltown/Shutterstock
On October 25, Kat Von D made a shocking announcement on her Instagram: she and her husband Rafael Reyes would be permanently moving to rural Indiana and leaving behind her famed tattoo shop she had operated for 14 years. "... the more time we spend out there we realize we feel more at home there than we do here in LA," she wrote. She went on to write that she will most likely open a studio in Indiana once she is finished remodeling her house. But on a sadder note, she also announced that she would be closing High Voltage Tattoo, her West Hollywood tattoo shop that rose to fame on "LA Ink," on December 1. "I didn't think it would make sense to keep it open if I wasn't present," she wrote, "and aside from coming back to work on music with my band, we don't plan on returning to LA very often."
Now, as Kat prepares to make her big move, the time has come for her to close her shop. And she shared an emotional tribute with her followers.
Kat Von D is ready to move 'onwards and upwards'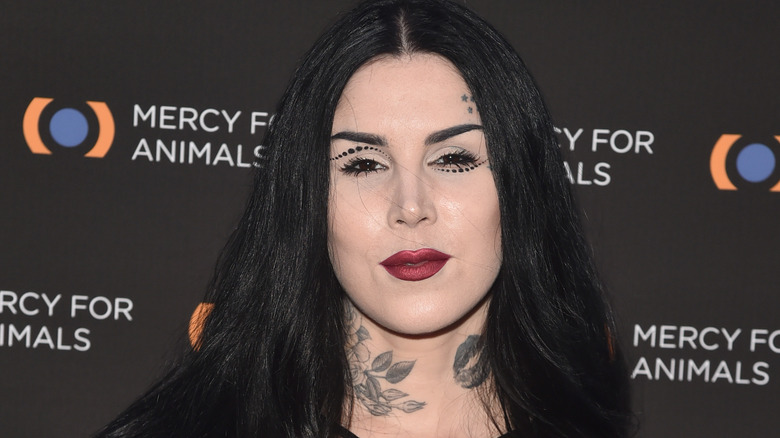 Alberto E. Rodriguez/Getty Images
On December 1, the day Kat Von D closed her legendary tattoo shop High Voltage Tattoo, she shared a multi-slide post on Instagram paying tribute to the space that made her famous. "There will never be enough words to express the love I have for my @highvoltagetat family," she wrote. "I can't believe after 14 years of working side by side, this chapter of our lives has come to and [sic] end, and we all move onwards and upwards!" The post contained a series of photos of Kat posing with her artists, ending with a clip of them doing a toast to the shop. "High Voltage forever!" Kat exclaimed as she and her artists clinked their glasses.
Nate Fierro, who worked at the shop since day 1 in 2007, posted his own tribute to the shop on his Instagram, thanking Kat for fostering such a "fun and extraordinary" environment. "The love and leadership that you shared with us and the fun you brought to the shop cannot be compared with anything," he wrote. Fellow High Voltage artist Yatzil Elizalde posted her own tribute as well. "So many good moments, smiles and good company. I appreciate everything," she wrote. "I'm going to miss it here."