LeBron James Targeted In Hate Crime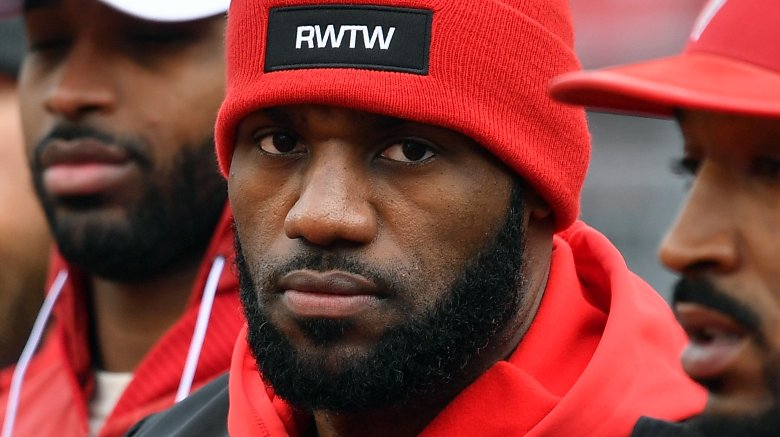 Getty Images
TMZ reports that basketball star LeBron James was the recent victim of a hate crime.
According to the celebrity gossip site, an unknown suspect spray painted the n-word on the front gate of James' home. The Los Angeles Police Department, as well as a local neighborhood patrol member, reportedly responded to James' home early on the morning of May 31, 2017.
Luckily, James, a father of three, wasn't home at the time of the incident. TMZ notes that cops will be examining neighbors' security footage in hopes of finding a lead.
The disgusting graffiti has since been covered up.
James and his team, the Cavaliers, will play against the Warriors in Oakland, Calif.'s ORACLE Arena on June 1 at 9 p.m. We don't doubt that James will be able to keep focused, despite the horrible attack on his home.