Kendall Jenner Named New Face Of Adidas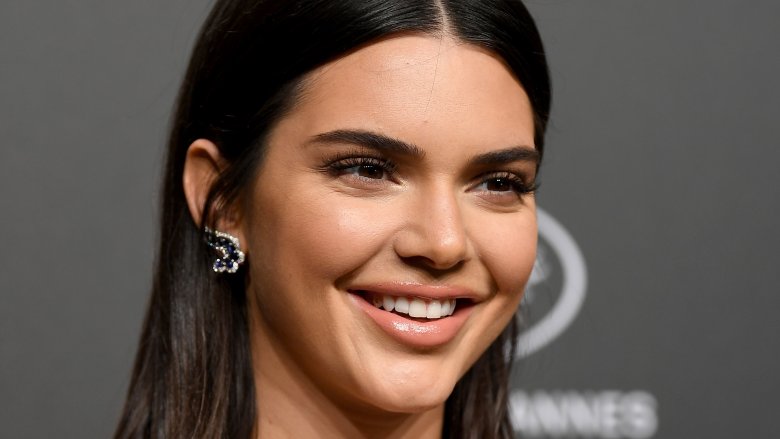 Getty Images
The Keeping Up With the Kardashians star just landed a major modeling gig.
Kendall Jenner has been named as the new face of Adidas Originals. The young model took to Instagram to share the good news on May 31, 2017. Posting a cute Boomerang of herself decked out in Adidas wear and driving a golf cart, Kendall wrote, "officially joining the adidas fam! @adidasoriginals #adidasAmbassador #adidasOriginals."
The Daily Mail notes that Adidas Originals is the same brand that produces Kanye West's Yeezy collection.
Kendall's contract with Adidas may have been in the works for a while. The 21-year-old shared a throwback photo of herself just one week before her big announcement. "Always been an OG #TBT," Kendall captioned a photo of her younger self wearing an Adidas T-shirt.
In early April 2017, Kendall shared another photo from her past. "Whyyyyy mom?!" she wrote alongside a photo of herself with sister Kylie—both wearing Adidas track suits.
A post shared by Kendall (@kendalljenner) on
A post shared by Kendall (@kendalljenner) on
As for Kylie, she's been working with Adidas' competitor Puma, much to her brother-in-law's chagrin. After Kylie first signed on with Puma, West went on a Twitter rant, accusing the athletics company for trying to break up the family. "1000% there will never be a Kylie Puma anything. That's on my family! 1000% Kylie is on Yeezy team!!!" he tweeted at the time. "Puma we gone give you your measly million dollars back!!! Never try to divide the family!!!"
At least West has Kendall on Team Adidas with him now, right?