Will.i.am Confirms That Fergie Is No Longer In The Black Eyed Peas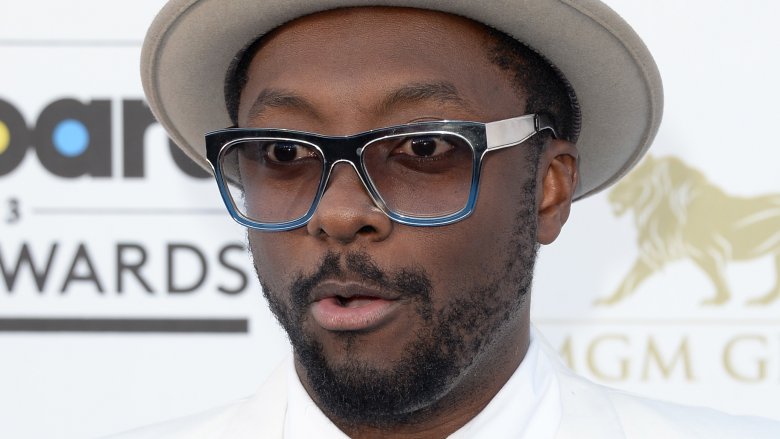 Where is the love? 
Music producer and rapper will.i.am spoke with Ahlan! magazine and confirmed that Fergie was no longer a part of the Black Eyed Peas. While he didn't directly describe the details of the singer's exit, he explained that the group has also been focused on collaborating with great vocalists over the years—and Fergie just happened to be one of them.
"Since the beginning of Black Eyed Peas, we've always had amazing vocalists that appeared on the mic with us. People like Macy Gray, Esthero, Debi Nova, Fergie," will.i.am said. "On Elephunk, there were several females that appeared on that album. Obviously Fergie was the featured female, but on songs like 'Let's Get it Started,' it's Noelle [Scaggs], and then Fergie, songs like 'Latin Girls,' it's Debi Nova, and 'Request Line,' it's Macy Gray. We'll always work with good females."
A source told E! News that Fergie "has been phasing herself out" of the Black Eyed Peas for some time in order to focus on her solo career. The insider also crushed fans' dreams of the "Life Goes On" singer rejoining the group, adding, "Fergie reuniting with the Peas is pretty unlikely."
So, does that mean that a new singer will step into Fergie's place? Maybe. While he doesn't give too much away, will.i.am does reveal that a certain former Pussycat Doll has been working with the group on their upcoming album.
"Nicole [Scherzinger] is on the new BEP project as well," will.i.am announced, adding, "I don't want to go into details [about] how she's involved yet."
However, don't think that will.i.am believes that anyone could replace the powerhouse that is Fergie. "As for replacing, what people know the Black Eyed Peas to be, nobody is replacing Fergie," the 42-year-old said. "She's working on her solo project at the moment, we're on this brand-new experience, celebrating 20 years of Black Eyed Peas putting out music."
He continued, "We worked on a bunch of songs on her solo record, we're proud that she has her label, but Black Eyed Peas are pushing it forward in terms of content, technology and experiences on our new project, Masters of the Sun."
And just what this new project be exactly? It's not a new album—it's a graphic novel that's due out in July 2017. According to The Hollywood Reporter, Black Eyed Peas Present: Masters of the Sun—The Zombie Chronicles follows a female character as she navigates a future world overrun by zombies and aliens.
How...unexpected.