Actors Who Are Unrecognizable Without Facial Hair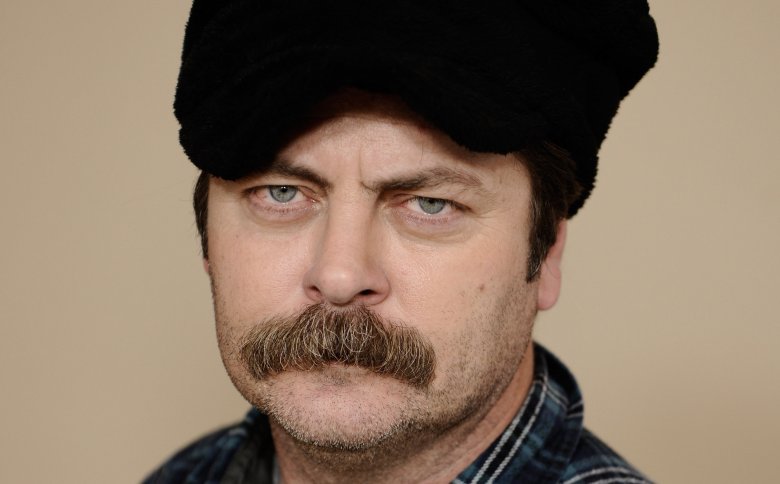 Getty Images
Making a name for yourself in Hollywood takes more than just good acting chops—it also requires a trademark look. Since not everyone can be blessed with bold brows like Martin Scorsese or an endearingly crooked nose like Owen Wilson, growing facial hair can help set a performer apart from the rest of the pack. But once an actor becomes known for their whiskers, it can be difficult for audiences to recognize them when they sport a clean shave. Just take a look at these famous men who look nearly unrecognizable without their iconic scruff.
Russell Brand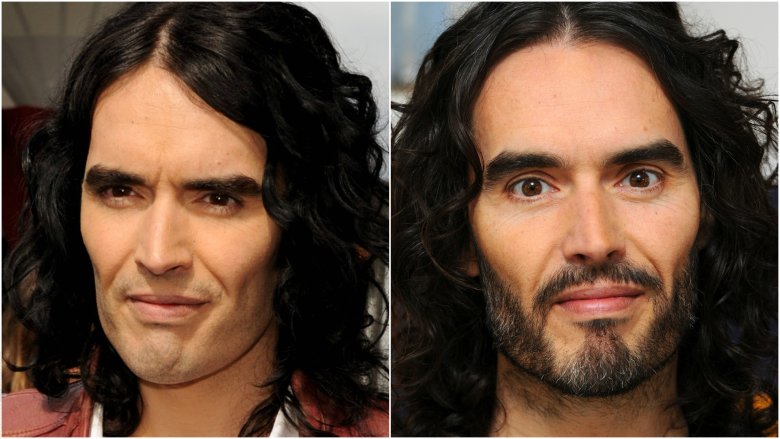 Getty Images
This crude comedian is often seen rocking a surprisingly well-groomed beard and mustache combo. Paired with his messy, long black locks, Russell Brand's facial hair makes the actor seem more disheveled, giving off an undeniable "bad boy" vibe. Without his scruff, Brand seems like an entirely different person. It's almost hard to look away from his high cheekbones and sunken-in bone structure. Luckily, no matter what look Brand sports, he still maintains those same arched brows. We'd recognize those caterpillars anywhere.
Charlie Hunnam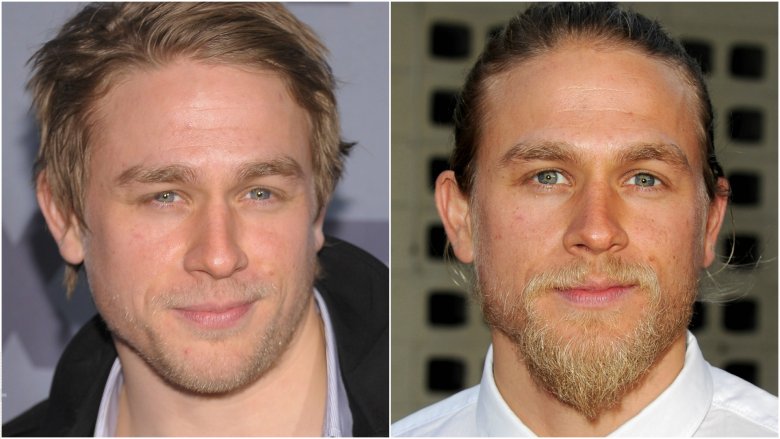 Getty Images
The British actor may not have the biggest beard in Hollywood, but it's all his own. His scraggly blond-white scruff gained fame on the FX hit drama Sons of Anarchy, helping Charlie Hunnam really nail his portrayal of the tough Jackson "Jax" Teller. But after Anarchy's end in 2014, Hunnam was still seen with his beard—growing it out for Brad Pitt's The Lost City of Z alongside fellow actor Robert Pattinson, though he admits that his facial hair was nothing compared to his co-star's.
"I showed up with a rather lovely looking beard," Hunnam told Popsugar, "and Rob showed up and said, 'Haha! That's a lovely little beard. A lovely little beard.' Because he had this magnificent creation, and I said, 'All right, I guess I'm shaving, because there's no competing with that.' But I did have a very strong mustache, so there you go. . . . That's all you need."
Despite Hunnam's own recognition of his wonderful scruff, he's been known to sport a clean-shaven look from time to time—and, boy, does he look different. Who knew he had such a baby face underneath all that wiry hair?
Joe Manganiello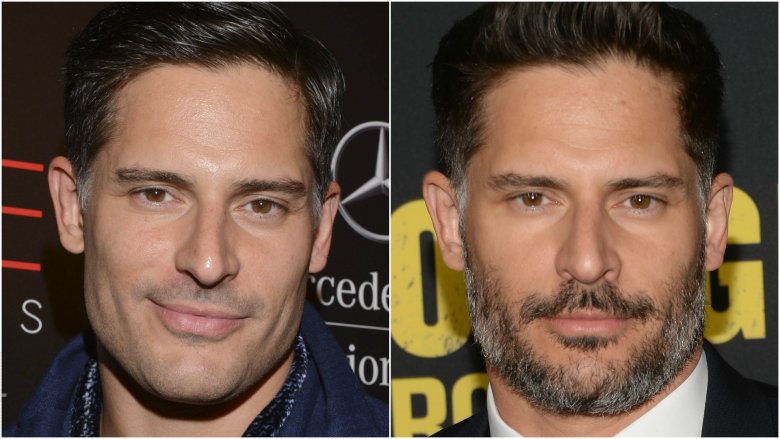 Getty Images
Joe Manganiello is a perfect example of how a beard can completely transform not only an actor but also an entire career. While Sofia Vergara's husband is attractive by all accounts without a single hair on his cheeks, he became a total heartthrob after he grew a beard for his role as the werewolf Alcide on True Blood. "When I showed up I wanted to be as close to that mark as possible, and then you kind of put your own stink on it, and make him look the way you think he should look," Manganiello told Vulture back in 2010, describing why he decided to grow a beard for the HBO show. "And there's kind of a reclusive, construction-working, woodsy, kind of, you know, secretive guy, so I figured a beard would work."
And man, does it. Could you imagine Alcide without his signature scruff?
Manganiello's since kept the beard, and the two have gone on to star in Magic Mike and Magic Mike XXL—making audiences all over the world very happy.
Drake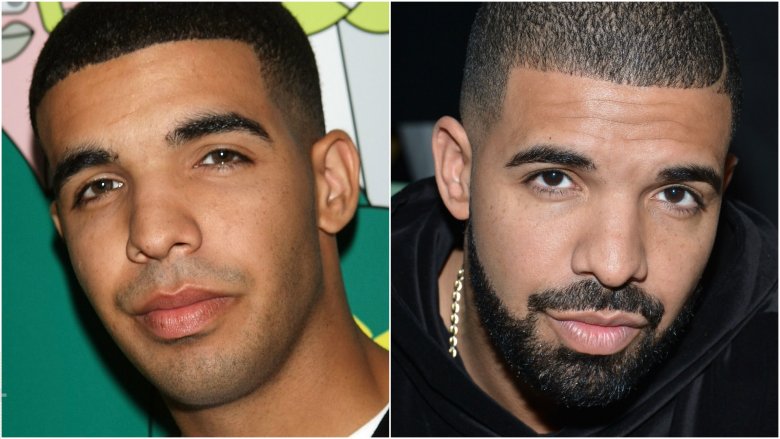 Getty Images
Before Drake broke out on the rap scene, he started out as a young actor on the iconic teen soap Degrassi. But back then, he kept his face clean-shaven. It wasn't until he started dropping singles that Drake grew out his facial hair and reaped the rewards of having a thick beard that made men and women alike take notice.
When Drake shaved it all off for a hosting gig on Saturday Night Live, his fans, understandably freaked out. After posting a dark photo of himself sans beard, his followers lost it. "Why did Drake think it was a good idea to cut his beard? He's so selfish," one Twitter user wrote. "Drake... shaved.... his... BEARD.... I feel so betrayed," another tweeted.
Hopefully, the actor-rapper will now think twice before shaving off that glorious beard.
T.J. Miller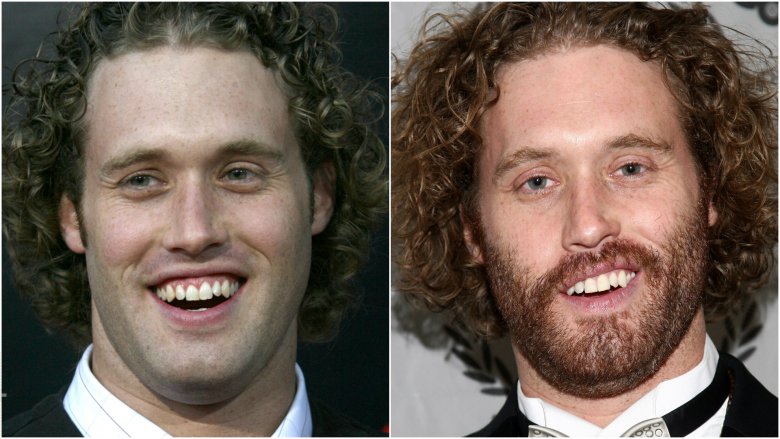 Getty Images
Funnyman T.J. Miller has a very laid-back, casual appearance—and his ginger beard definitely contributes to that.  "I've stated that it's possible the only reason I'm in show business is that I have such a strange, particular head of hair. That and I can grow a red beard," the Deadpool actor told GQ. "That's perfect for a marijuana-smoking clown, which is the archetype that I bring to Hollywood."
And while he's rocked different styles of facial hair—like an odd mutton chop-soul patch combo—he's usually spotted with some kind of scruff. He's even used it to his advantage, changing it up on the set of Silicon Valley in a never-ending crusade to create new looks for his odd character. Without his scruff, he looks like a new person. More like a young waiter than a professional comic actor, if you ask us.
Burt Reynolds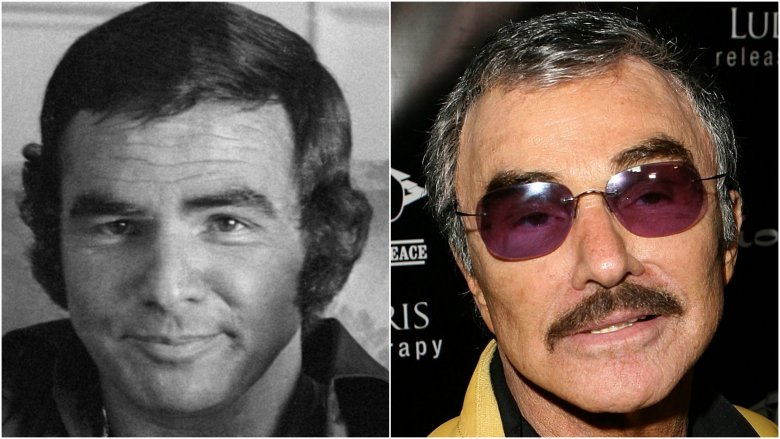 Getty Images
Burt Reynolds is a man known for his bushy 'stache. After initially growing it as a way to differentiate himself from fellow actor Marlon Brando, Reynolds soon learned that his hairy upper lip would help him in both his career and his personal life. "After I grew it, I got better parts and better ladies," he explained to People in November 2015.
But his mustache didn't just have an effect on the film industry—Reynolds has grown attached to his facial hair, admitting that he has no plans to ever shave again.  "I really am so used to it that I don't think I'd [ever shave it]," he told the magazine. "I think I'd really miss it. I know that sounds silly but I would." We're sure your fans would miss it too, Burt.
Tom Selleck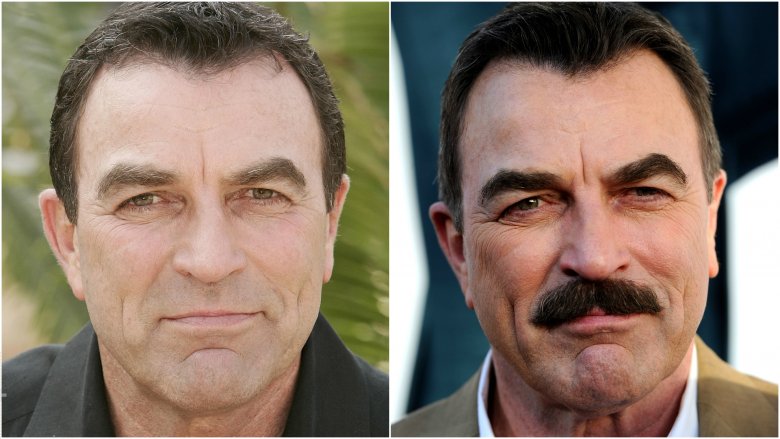 Getty Images
Everyone knows Tom Selleck and his trademark mustache, but not many have seen the famed actor without it—and who would want to? While Selleck is handsome with or without the scruff, his mustache just adds something special to the Blue Bloods star's entire look, giving him an air of paternal authority while still grounding him as a charming, down-to-earth kind of guy.
While he's shaved it off for a few roles, Selleck's entire image is essentially based around his mustache. From his role as a private investigator on Magnum P.I. to his portrayal of Monica Geller's older optometrist boyfriend on Friends, Selleck's mustache has taken center stage. "He's got his own agent," Selleck joked during an interview on The View.
Without his mustache, we'd bet that most fans would probably have to do a double take.
Zach Galifianakis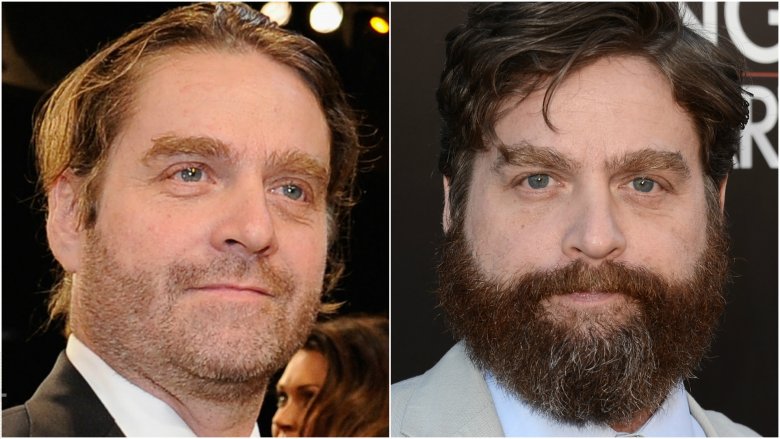 Getty Images
We know, we know. Zach Galifianakis is more than his beard; he's a talented actor and a hilarious comedian. But when we think of Galifianakis, we can't help but imagine his thick, wiry facial hair. Ever since The Hangover (2009), his scraggly beard and mustache combo have become his trademark look. He's even used it as prop in magazine photo shoots, decorating it with Fruit Loops cereal and small plastic figurines for a GQ spread. 
When he shaved it all off in January 2015, he surprised everyone. His five o'clock shadow paired with his newly svelte figure made him look like a serious thespian emerging on the entertainment scene. "I am Zach Galifianakis and I am an actor," he said during the opening of the 2015 SAG Awards (via People)—and good thing! Most viewers at home needed the re-introduction.
Jeff Bridges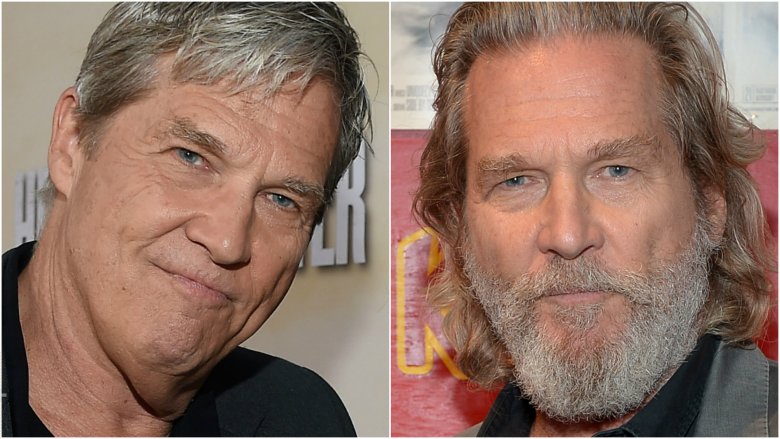 Getty Images
Jeff Bridges hasn't always sported facial hair, but he's rocked a beard pretty much nonstop since 1998 with his performance as The Dude in The Big Lebowski. While the length and style of his scruff has changed with the years, he's best known pairing a full, gray beard with his long, wavy hair. 
When he shaved it off in May 2016—likely due to his involvement of in the West End production of Off The King's Road—people were shocked to see just what Bridges was hiding under his whiskers for nearly two decades! While he's still as handsome as ever, he barely looks like the man we loved to watch in films like Iron Man (2008), True Grit (2010), and The Giver (2014).
Nick Offerman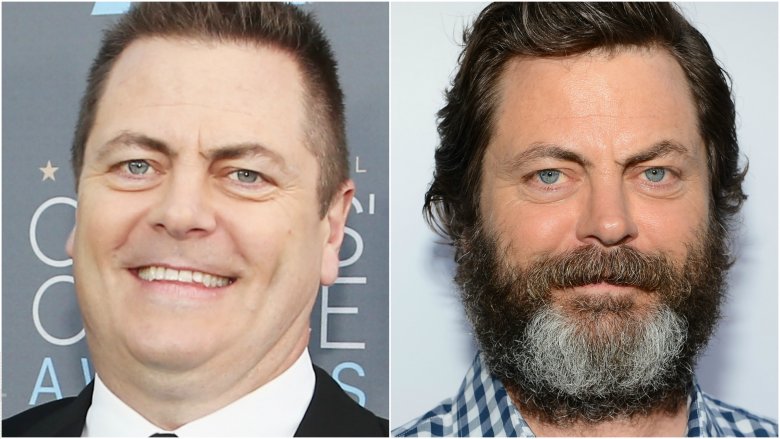 Getty Images
We'd be remiss if we didn't mention Mr. Ron Swanson himself. After starring in Parks and Recreation alongside Amy Poehler, Nick Offerman gained international fame for his mustache, which soon became a symbol of general manliness—synonymous with bacon and woodworking. Offerman even offered tips on how to grow a masculine mustache like his with a special video released for Movember. "Developing my mustache took years of training," he explained in a video. Yeah, something tells us that Offerman just lucked out in the genetics department.
When Offerman said goodbye to his 'stache for a role on Fargo, his loyal followers were thrown off by his naked upper lip. Some were even downright angry. Luckily, Offerman's none too bothered by his fans' intense admiration for his facial hair. "I've had to learn to take it as a compliment when people say, 'I saw Nick Offerman without his mustache, and I vomited because it was so horrible,'" he said. "That means Parks and Rec was so effective that people can't imagine me without my mustache." That's a good way to look at it!