Ariana Grande Cries Singing 'Somewhere Over The Rainbow' At Manchester Concert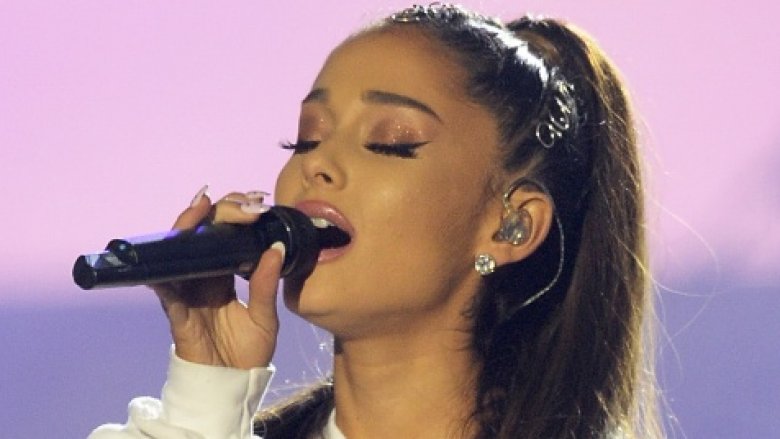 Getty Images
Ariana Grande returned to Manchester, England on Sunday, June 4, 2017, for a star-studded concert benefitting the 22 people who died and over 100 who were injured at her concert nearly two weeks ago.
The concert featured a number of Grande's biggest hits, as well as guest appearances by Katy Perry, Pharrell Williams and Coldplay, among others.
Fellow Disney alum Miley Cyrus also joined Grande on stage for a performance of Crowded House's "Don't Dream It's Over."
But Grande saved the most emotional moment for last when she did a cover of "Somewhere Over the Rainbow," in which she sang through tears.
According to the Associated Press, the benefit concert, titled One Love Manchester, raised 7 million pounds, or about $9 million. It's expected to raise even more, per Mike Adamson, chief executive of the British Red Cross.
"We expect to raise another one and half million pounds from ticket sales ... and then further funding from the TV rights and merchandising. So, we're really looking to appeal that's going to move towards 10 million pounds," he told the Associated Press (via ABC News).