Actors Who Refused To Accept That Their Movies Were Awful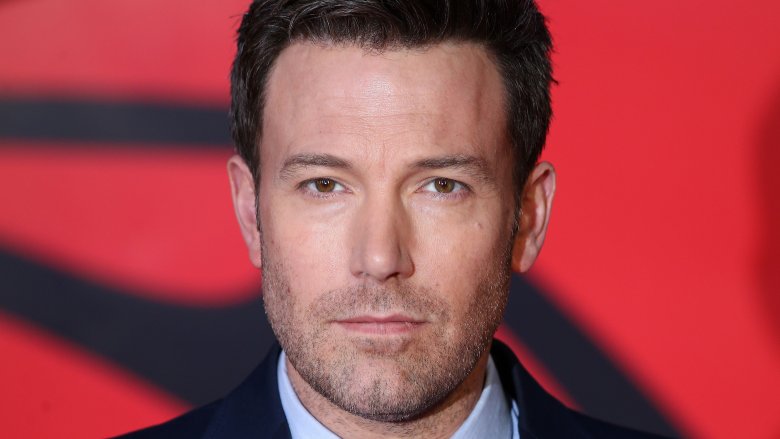 Getty Images
Making a movie takes an enormous amount of time, energy, and hard work for everyone involved. But even though filmmaking is a collaborative effort, at the end of the day, the actors involved are the public face of the final product. Which can be great when the movie is a success, but not so great when the project they just spent months, or sometimes even years, working on falls flat with critics. And while most actors understand the nature of show business and take negative reviews with stride, some have struggled with accepting the fact that their cinematic output wasn't exactly Citizen Kane.
The Rock doesn't smell what Baywatch critics are cooking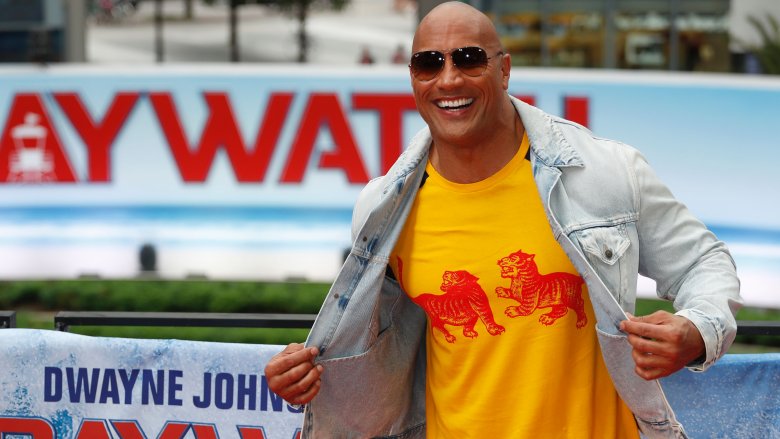 Getty Images
With a Rotten Tomatoes score hovering around 20 percent, Baywatch clearly didn't win critics over with its comedic take on the classic TV show. Adam Graham's review from the Detroit News sums up the majority of negative responses. "What you've got is some basic R-rated humor, a few funnies, some tanned, toned bodies and a half-baked plot – nothing more, but maybe a little less. It's Baywatch. What did you expect?" He wrote. However, a lot of critics like Anthony Lane of The New Yorker had high praise for Dwayne "The Rock" Johnson. "Thank heaven for Dwayne Johnson ... who saves the life of the movie. Whether it deserves to be saved is another matter."
But despite the film's irreverent nature as a comedy spoof, and the critics love for his performance, Johnson didn't take the low Rotten Tomatoes score well and hopped on Twitter to voice his opinion. "Fans LOVE the movie. Critics HATE it. What a glaring disconnect. People just want to laugh & have fun," Johnson wrote, but he was only getting started. "Bold move from this critic who watched #Baywatch w/ other critics who laughed their ass off, but then they decide to trash it publicly."
According to Yahoo! News, Johnson would keep firing off more tweets about the "disconnect" between critics and fans to keep the hype for Baywatch going. Turns out The Rock takes his remakes of '90s TV shows a bit too seriously.
Ben Affleck goes to bat for Batman v Superman
Batman v Superman: Dawn of Justice was supposed to be the superhero event of 2016. It would be the first time the two characters appeared in a blockbuster motion picture, and it would also set the stage for a movie version of the Justice League to compete with Marvel's The Avengers. But despite a massive marketing campaign, it fell flat with critics and a barrage of negative reviews took the wind out of its sails as it rolled into theaters with a low Rotten Tomatoes score.
"Batman v Superman is a tiresome, ill-tempered film, and one too lazy even to earn its dismal outlook," wrote Christopher Orr of The Atlantic. "Rather than escapism and sensory exhilaration, viewers get down in the mire with protagonists who grimace, scowl and wince their way through heroics with the joyless determination of shift workers making the doughnuts," added the Washington Post.
While Affleck's sad-face response to Batman taking a beating with critics became a popular meme, he would later become more vocal and blame audiences for not understanding the tone of a Batman movie. "It was the biggest hit of my career. And then it had a lot editorial negativity," Affleck said (via Entertainment Weekly). "People seemed to want to have a lighter tone to the movie, and I thought that was interesting because it's subjective. Tone is not a qualitative thing. It's subjective, right? Some tones resonate with me that might not with you."
Megan Fox has some choice words for Teenage Mutant Ninja Turtles haters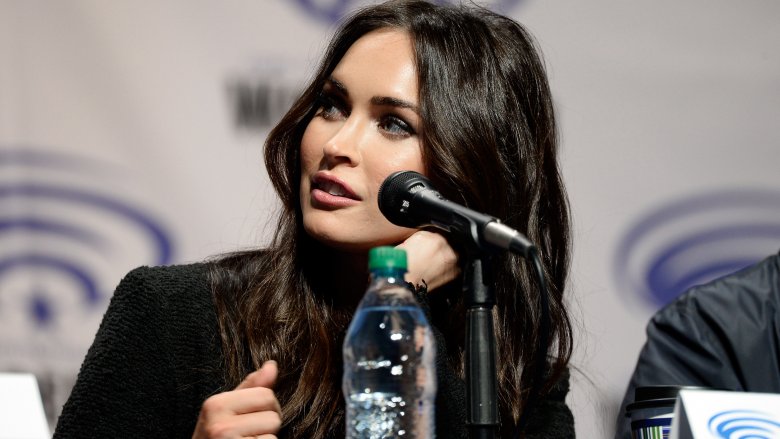 Getty Images
Despite producer Michael Bay's success with Transformers, the 2014 live-action reboot of Teenage Mutant Ninja Turtles struggled to capitalize on the beloved franchise. It currently sits on Rotten Tomatoes with a score of 22 percent after critics found the movie way too similar to Bay's previous works, and for all of the wrong reasons. "It's essentially a Transformers movie ... complete with mass destruction, urban panic, white-hot lighting, inane quips, product placement, explosions and, well, Megan Fox," wrote Christy Lemire. After her screening, Amy Nicholson of LA Weekly seemed genuinely concerned for Fox. "If you thought Michael Bay had forgiven Megan Fox for saying he was 'like Hitler,' this new April O'Neil role is proof he hasn't."
As the prominent, non-CGI face of Teenage Mutant Ninja Turtles, Fox didn't weather the criticism well. During a press conference, she demonstrated her infamous penchant for speaking her mind, according to Cinemablend. "Let me tell you something about those people. How much money did Transformers 4 make? Exactly. Those people can complain – they all go to the theater. They're gonna love it – and if they don't love it, they can f*** off, and that's the end of that."
We're pretty sure hurling profanities at audiences who don't love your movie isn't the best marketing approach, but Teenage Mutant Ninja Turtles did make enough at the box office to justify a sequel. Fox might be onto something.
Vin Diesel overestimates The Chronicles of Riddick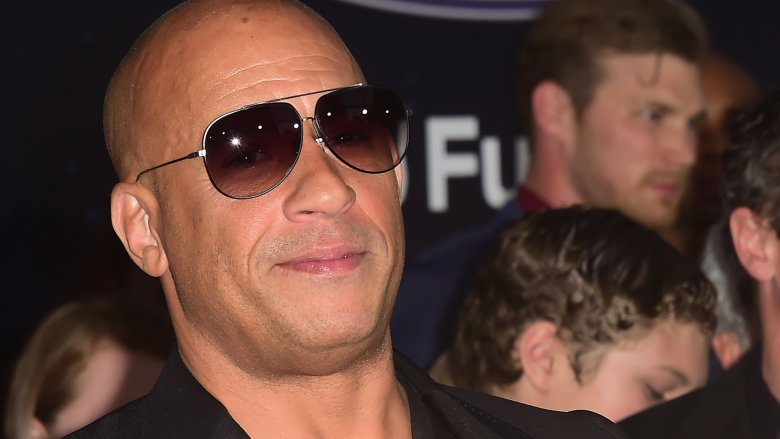 Getty Images
In 2004, Vin Diesel starred in the The Chronicles of Riddick, a spin-off of the sci-fi movie Pitch Black. But despite Diesel's character winning over fans in his first appearance, The Chronicles of Riddick failed at the box office and with critics. It sits on Rotten Tomatoes with a low 29 percent. "The muddy, convoluted story revolves around the star's cool-guy poses and one-liners," wrote the Washington Post. Even positive reviews slammed the movie. "I enjoyed it immensely, but not because it was any damn good," Salon wrote.
However, in an interview with Collider, Diesel felt Chronicles was the ultimate exercise in world-building. "You hear a lot of directors talk about how they build worlds, but this is the real deal and you can tell,' he said. Diesel is so confident in the film that he waited nine years to work with director David Twohy again. "If you ever fell prey to a studio's idea of interchanging a director for something like that, for that property, you could get a director to come in that could be cool at setups and be cool at giving you flash and be cool at delivering a polished movie that's in focus, but you would lose so much by not having somebody in that chair with a huge ego about the property."
Diesel knows he's not talking about The Godfather, right?
Will Smith and Cara Delevingne battle bad Suicide Squad reviews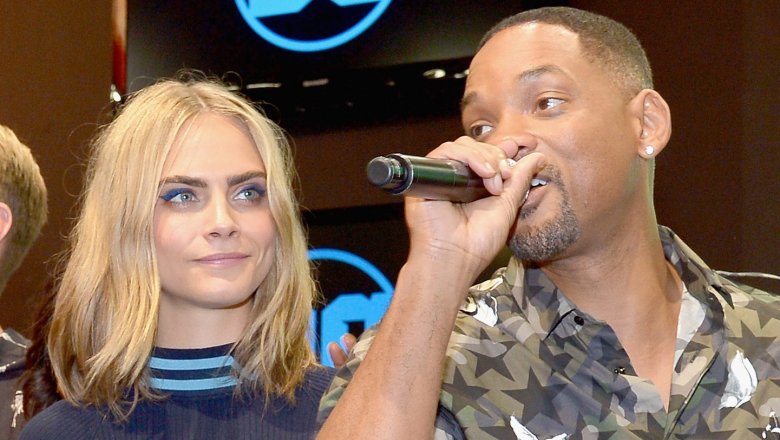 Getty Images
After the critical backlash for Batman v Superman, Warner Bros. needed a hit for the DC Extended Universe. According to The Hollywood Reporter, the studio authorized an alternative cut of Suicide Squad edited by the team behind the trailers instead of director David Ayer, which ended up being the version that made it to theaters. Things did not go well.
In an almost exact repeat of Batman v Superman, Suicide Squad entered theaters in August 2016 with a wave of bad reviews."To say that the movie loses the plot would not be strictly accurate, for that would imply that there was a plot to lose," wrote The New Yorker. "This is what happens when the comic book fanboys have taken over the asylum. It is damaged goods from the get-go, the kind of film grown in a petri dish in Hollywood," said Colin Covert.
But while talking to Reuters, stars Will Smith and Cara Delevingne were quick to dismiss the critics as haters. "The critics have been absolutely horrific, they're really, really horrible ... I just don't think they like superhero movies," Delevingne said. "I think people had expectations that may have been different, but I'm excited for the fans to get to vote," Smith added. However, that same year, Captain America: Civil War earned a 90 percent fresh rating along with Doctor Strange. And the foul-mouthed Deadpool came in at 84 percent. Maybe the problem isn't the critics, guys.
Matt Damon fails to defend The Great Wall from critics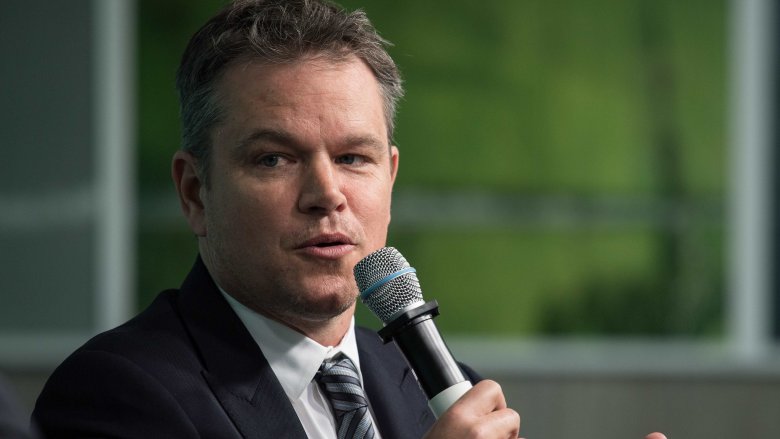 Getty Images
Before The Great Wall opened in February 2017, star Matt Damon had already spent months battling very public accusations of whitewashing for his part in the Chinese fantasy epic. Except it turned out the movie had another large problem: It kind of stunk. With a Rotten Tomatoes score of 35 percent, critics weren't exactly blown away. "What a bummer that all Chinese master Zhang Yimou and Hollywood star Matt Damon come up with is a B-level creature feature with delusions of grandeur," wrote Peter Travers. "If this is the future for motion pictures, god help us all," remarked ReelViews.
However, Damon blames the lack of appeal with critics on, you guessed it, the whitewashing controversy. "Those allegations were kind of centered on the poster." he told ABC News. "And it said, The Great Wall, and then it was my name and my face and people were like, 'What the...? You know, right?' So there was this kind of outcry, like, I think people maybe thought it was something about building the Great Wall, or something having to do with actual Chinese history."
Damon explains, "It's this crazy monster movie. You know, so it's 1100 A.D., but there are monsters. I guess kind of like Game of Thrones." Not exactly, Matt. But good effort.
Demi Moore bares her thoughts on Striptease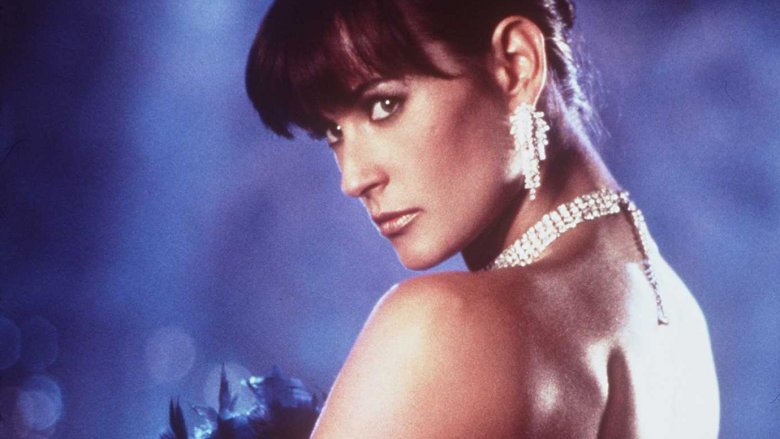 Getty Images
After starring in a string of hits including Ghost and Indecent Proposal, Demi Moore scored a $12.5 million salary to appear in Striptease, which in 1996, made her the highest paid actress in Hollywood history. However, things immediately went south when Striptease bombed at the box-office and was destroyed by critics. "Who told Demi Moore she can act? She can't. End of discussion," wrote the Washington Post. "Moore's body is in better shape than her acting," said USA Today. "Striptease has the inert, cruddy-looking ambiance of a straight-to-tape thriller," added Entertainment Weekly.
With reviews like that, it's no wonder that Striptease rests on Rotten Tomatoes with a low 12 percent and is considered by many as the death of Moore's career. However, if you ask Moore, she believes she was targeted because of her paycheck instead of the questionable quality of the film. While looking back at Striptease and G.I. Jane, she told The Guardian, "I took a lot of criticism, a lot of heat, got hit really hard for both of these films, I think because there was a lot of money attached to it."
G.I. Jane, which arrived in theaters barely a year after Striptease, also failed at the box office to the point where the studio remarked to Newsweek, "People just don't want to see her. We would have to drag them kicking and screaming to see this movie." Was that because of Moore's salary, too? We're not so sure.
Russell Crowe gets touchy about his Robin Hood accent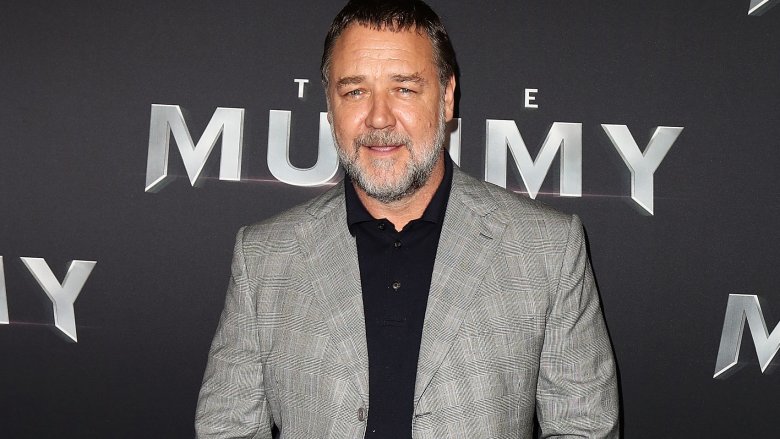 Getty Images
In 2007, Russell Crowe and Gladiator director Ridley Scott latched onto a script called Nottingham, "a revisionist take on the Robin Hood tale, with Nottingham as a noble and brave lawman," according to Variety. But despite the fact that the screenplay was a hot commodity in Hollywood, over the next few years, it would be rewritten into a Robin Hood origin story with Crowe playing the legendary archer instead of the Sheriff of Nottingham. By the time Robin Hood landed in theaters in 2010, it would garner a lukewarm Rotten Tomatoes rating of 43 percent.
"Robin Hood achieves something you never would have thought possible: it makes you nostalgic for Kevin Costner and Bryan Adams," wrote the Miami Herald. "The problem with Russell Crowe's new take on the legend is that it has one muddy boot in history and the other in fantasy. The middling result is far from a bull's-eye," added New York Daily News.
Crowe also received criticism for his accent, which caused the actor's infamous hot temper to flare up during a BBC interview. According to the London Evening Standard, Crowe was asked if he was going for an Irish accent, and let's just say he didn't take it well. "You've got dead ears mate, you've seriously got dead ears," the actor snapped. "No, I was going for Italian. Missed it? F*** me!" Crowe then stormed out of the interview and never came back.
Halle Berry actually likes her Catwoman movie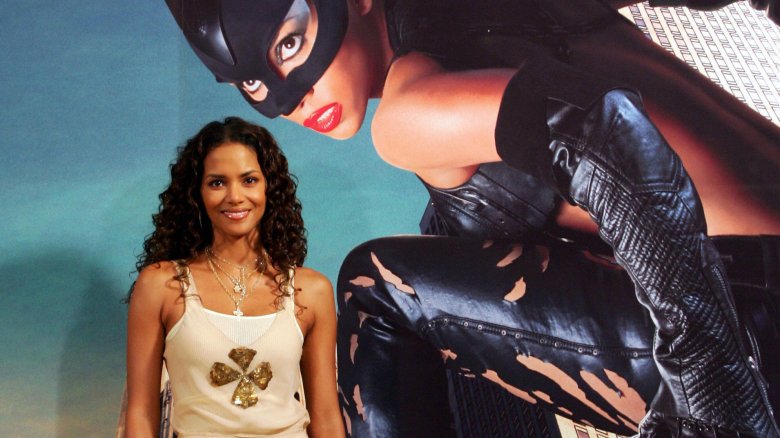 Getty Images
When Catwoman hit theaters in 2004, the very loosely based adaptation of the iconic DC Comics character starring Halle Berry was such a disaster that, according to IndieWire, it frightened Hollywood executives from taking a chance on female-led superhero films until 2017's smash-hit Wonder Woman. With a Rotten Tomatoes score of only 9%, Catwoman and its strange Egyptian magic version of the infamous Batman villain is the embodiment of everything wrong with comic book movies in the early 2000s.
"Arguably the worst superhero film ever made," wrote the Orlando Sentinel. "This is barely a film — it's more like a music video slash TV commercial slash computer game," said Richard Roeper. "The kind of movie that almost guarantees the loss of a few I.Q. points," added the New York Observer.
But despite the almost universal dislike for Catwoman, Berry would tell the BBC that the film was the "highlight of her career." She even went further by saying, "I pushed myself and grew as an artist in ways that will never be realised by anyone but me." Hopefully those ways include never starring in a weird Catwoman movie that critics like Lou Lumenick can make horrible puns about: "A purr-fectly ridiculous and boring cat-astrophe." We get it!
John Travolta thinks Battlefield Earth is a beautiful film
After Battlefield Earth hit theaters in 2000, it essentially ruined John Travolta's career much like Striptease took out Demi Moore just a few years earlier. After a string of high-profile hits in the '90s, Travolta's Hollywood star came crashing down thanks to starring in the adaptation of Scientology founder L. Ron Hubbard's sci-fi tale, according to Grantland. With a Rotten Tomatoes score of just 3 percent, it's a miracle Travolta ever acted again.
"Battlefield Earth is like taking a bus trip with someone who has needed a bath for a long time. It's not merely bad; it's unpleasant in a hostile way," wrote famed film critic Roger Ebert. "One of the darkest, ugliest, most uninvolving and incomprehensible major-studio fantasies I've ever seen," said New York Daily News. But Time got right to the point. "The worst movie in living memory."
To put things in perspective, Battlefield Earth is such a disaster that screenwriter J.D. Shapiro apologized in the New York Post for writing "the suckiest movie ever." However, unlike Shapiro, Travolta is a devout Scientologist and thinks the film is amazing. "I had the power to do whatever I wanted, and I chose to do a book that I thought was worthy of making into a movie. It's a beautiful film," he told The Daily Beast. "And if we had to do it over again, I would still do it." Uh, sure. Okay.
Making movies is hard work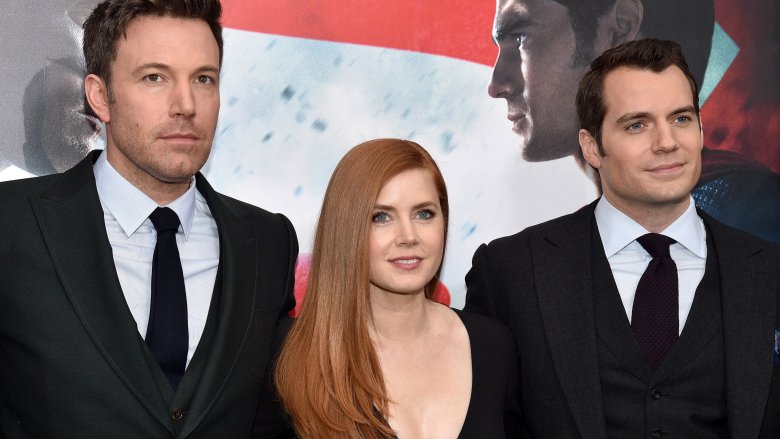 Getty Images
Filmmaking is a massive undertaking involving hundreds of moving parts that can take months and sometimes even years to complete. But at the end of the day, it's almost always the actors and actresses who have to bear the brunt if things can go wrong, and they often do. And while most of them can take being in a flop with stride, occasionally you're going to have an actor or two who's passionate about the project they just poured their blood, sweat, and tears into. Sure, sometimes their defense might be purely ego-driven, but keep in mind, they also might have signed expensive, convoluted contracts preventing them from admitting they just starred in a major flop. But that doesn't make it any less amusing when they go down swinging over a Teenage Mutant Ninja Turtles reboot. Because, remember, it's that same bigger than life personality that make us line up to see what they're up to next.