Celebrities Who Had The Worst Year Ever In 2015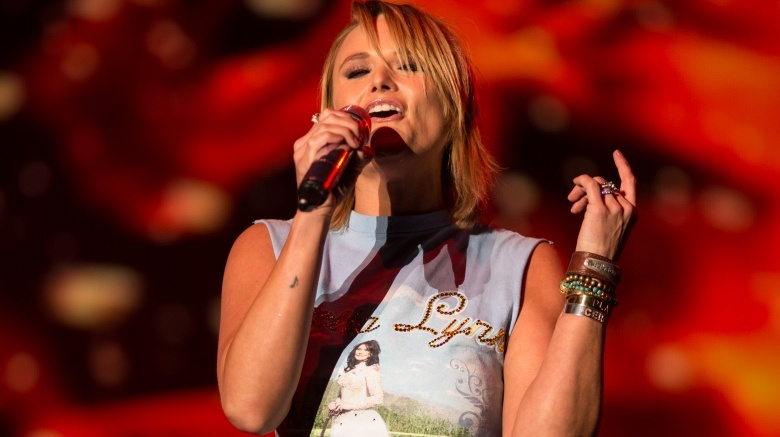 Getty Images
From divorces, to anti-American comments, and sex abuse scandals, it's been a pretty rough year for a lot of celebrities in Hollywood. But no one had it quite as bad as the following celebrities, who are ending 2015 on one helluva low note. Read out to re-live their fail of a year.
Ariana Grande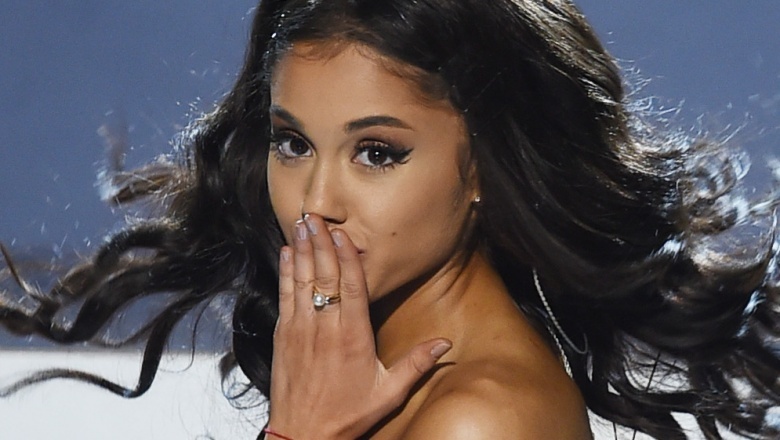 Getty Images
Feisty 22-year-old singer Ariana Grande offended every normal, donut-loving patriot when she was caught on video inexplicably chastising Americans at a local California donut shop in July. In the footage, obtained by TMZ, Grande is overheard saying "I hate Americans. I hate America" after a tray of donuts is brought out before her. The quote led to an immediate backlash, forcing her to write a forced and health-conscious apology on Twitter. "I am EXTREMELY proud to be an American ..." she wrote. "... Food is very important to me and I sometimes get upset by how freely we as Americans eat and consume things without giving any thought to the consequences that it has on our health and society as a whole." Donuts are delicious and sugary and awesome. What more thought do you need?
Giuliana Rancic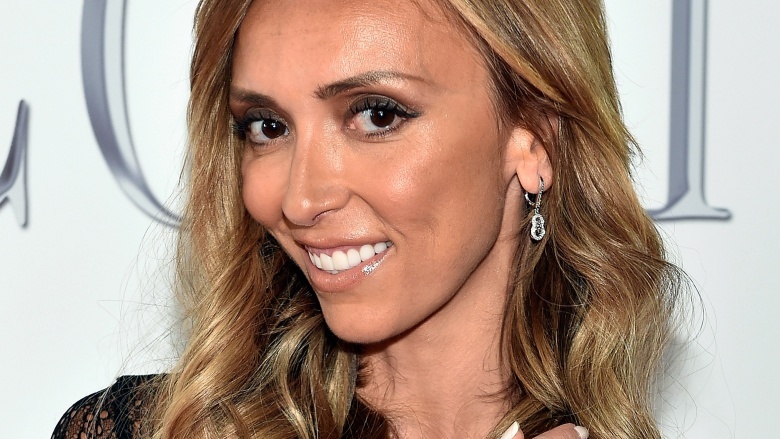 Getty Images
Giuliana Rancic became the center of a massive celebrity scandal after she joked that actress Zendaya Coleman's hair probably smelled "like patchouli oil and weed" during an Oscars edition of Fashion Police in February. Rancic's comments were immediately labeled "racist," and led to a very public feud between her and co-host Kelly Osbourne, a close friend of Coleman's. The feud eventually got so heated that Osbourne left the show. So did Kathy Griffin, who felt the show was moving in too mean a direction. Rancic ultimately stayed with the show; however, in a curious sign, she did leave her post as co-anchor of E! News in August after 14 years with the program.
Brian Williams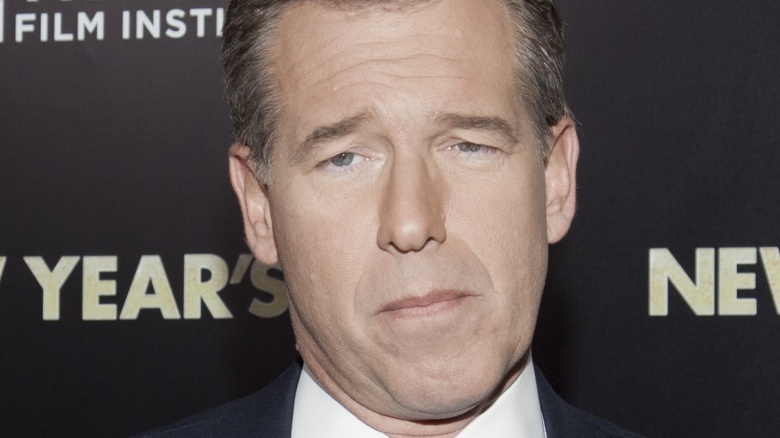 In February, Brian Williams, once one of the most trusted figures in primetime news, was suspended by NBC News for six months without pay after he got caught misrepresenting some of the stories he covered during the War in Iraq in 2003. The scandal permanently bruised his reputation, and led to an embarrassing demotion to MSNBC upon his humble return in September. As for why he told stories that were untrue on air, Williams claims they "came from a bad place." "It came from a sloppy choice of words...It got mixed up; it got turned around in my mind," he told TODAY's Matt Lauer in June.
Ben Affleck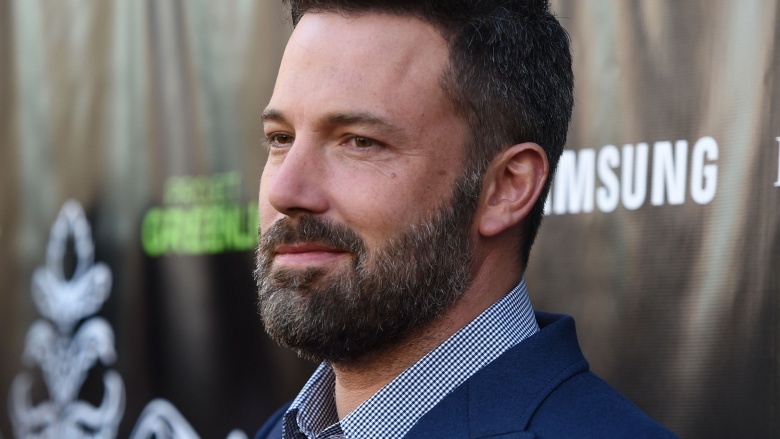 Getty Images
In late June, Ben Affleck and Jennifer Garner announced they were divorcing after ten years of marriage. At first, the divorce seemed pretty amicable. The couple was photographed spending time together with their kids. There were even reports that Affleck was still living with the guest house. And then "Nannygate" happened. Around August, reports came out that Affleck had been cheating on Garner during part of their marriage with the couple's nanny, Christine Ouzounian. Affleck's team quickly denied the report, despite evidence to the contrary. Like, you know, the time Ouzounian took a private jet to Las Vegas with Affleck and football star Tom Brady. Ew.
Jared Fogle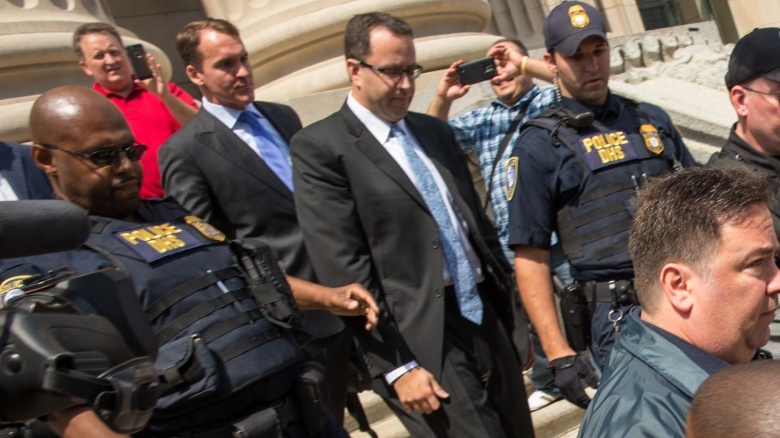 Getty Images
The Indiana home of Jared Fogle was raided in July 2015 amid an ongoing child porn investigation, catalyzing a horrifying downfall for a man who became famous for losing weight by eating food from the fast-food chain Subway. Fogle ultimately accepted a plea deal from prosecutors in which he agreed to plead guilty on charges of child pornography and traveling for illicit paid sex with minor. He also agreed to pay $1.4 million in restitution to 14 of his victims, two of whom he engaged with in sexual activity. On November 19, Fogle was sentenced to over 15 years in a federal prison.
Josh Duggar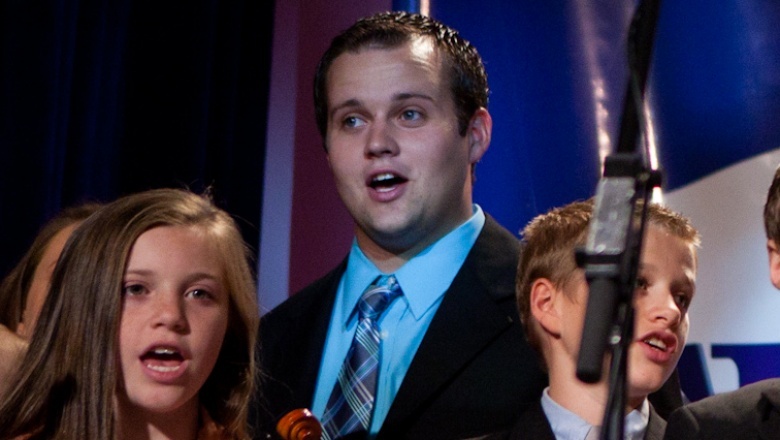 Getty Images
Over the summer, it was reported that squeaky-clean Josh Duggar, one of the stars of TLC's warped reality series 19 Kids and Counting, had allegedly molested five girls as a teenager, and four of whom were his sisters. Duggar understandably received an extreme backlash that ultimately forced TLC to pull the plug on his family's series. As if things couldn't get any worse for Duggar, in August, Gawker reported that Duggar, who is married with kids, had an account on Ashley Madison, a site dedicated to extramarital affairs. Duggar ultimately confessed, calling himself "the biggest hypocrite ever." "While espousing faith and family values, I have secretly over the last several years been viewing pornography on the internet and this became a secret addiction and I became unfaithful to my wife," he said in a statement.
Charlie Sheen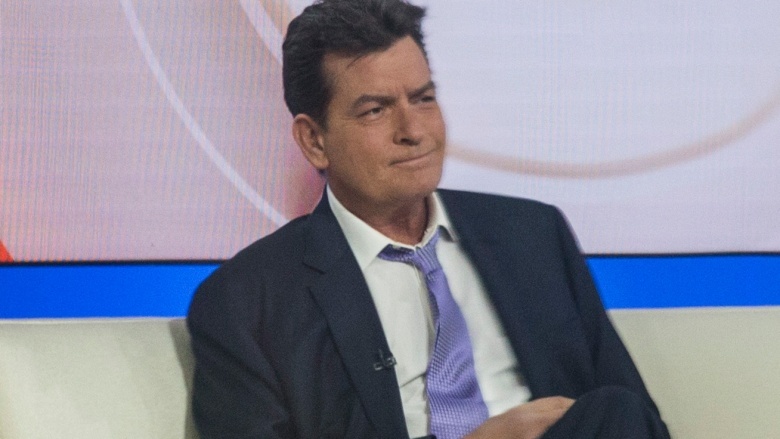 Getty Images
In November, amid numerous tabloid reports, Charlie Sheen gave an exclusive interview to the TODAY show in which he revealed he has been HIV-positive for four years. Beyond the tabloid drama, Sheen admitted he was coming clean with his sexual status to stop the millions of dollars he paid to cover up extortion attempts. After the news came out, despite Sheen's claims to the contrary, many of Sheen's former lovers claimed Sheen never disclosed he is HIV-positive before engaging with them in sexual activity.
Bill Cosby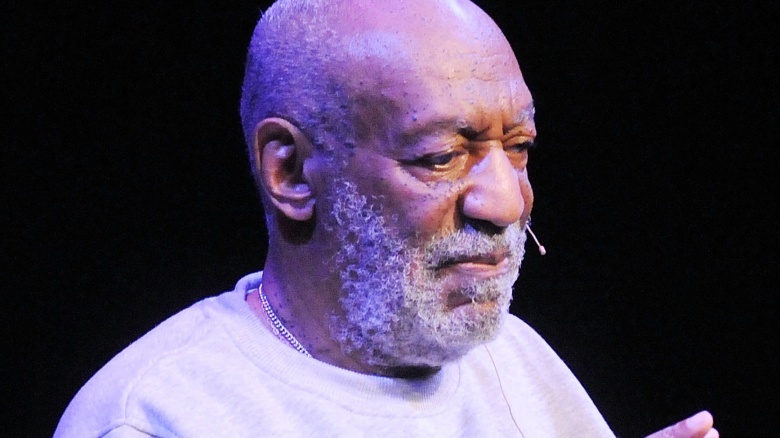 Getty Images
In July 2015, the New York Times published a 2005-2006 deposition of Bill Cosby conducted after he was accused of drugging and assaulting Temple University basketball coach Andrea Constand. During the deposition, Cosby admitted to, among other things, providing quaaludes to various women in the 1970s. At the end of 2015, over 50 (that's right, 50) women have accused Cosby of rape or sexual assault in incidents that date back all the way to the 1960s. Cosby, meanwhile, maintains his innocence. As of December 2015, he's planning to countersue seven of the women who came forward with allegations of assault.
Miranda Lambert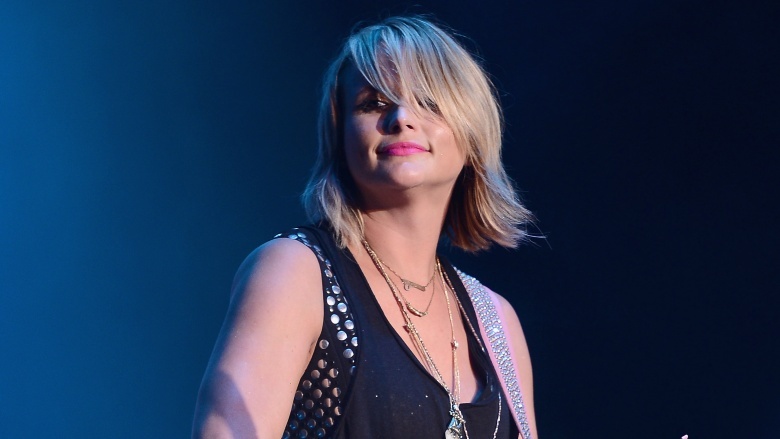 Getty Images
Country music superstars Miranda Lambert and Blake Shelton announced they were divorcing in July after four years of marriage. Although the split was notably painful for both, Lambert seemed to get the short-end of the stick when Shelton began dating his co-star on The Voice, Gwen Stefani. Shelton and Stefani have taken their love for each other to the most public degree, tweeting lovey-dovey comments and taking cutesy selfies on Instagram. Lambert, meanwhile, is struggling to pick up the pieces. In an interview with Cosmopolitan, she admitted that some of her recovery process has involved "nights on my porch crying, drinking whiskey, and going, 'Man, this sucks right now.'"
Kaley Cuoco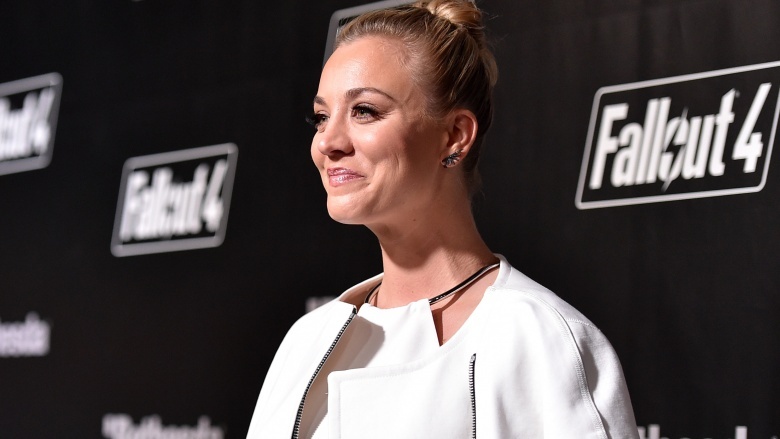 Getty Images
In September, actress Kaley Cuoco-Sweeting filed for divorce from her husband of less than two years, tennis player Ryan Sweeting. Sources for PEOPLE magazine alleged the couple "seemed miserable" in the months leading up to their divorce, adding, "The few times Kaley and Ryan were out together recently, the tension was noticeable. You could tell the honeymoon phase had ended." In October 2015, Sweeting filed for spousal support from Cuoco, which is kinda tricky because they signed a prenup agreement in 2015. Cuoco, who has since dropped Sweeting from her name, has been notoriously unlucky in love. Other failed relationships include a years-long stint with her Big Bang Theory co-star, Johnny Galecki, and a bizarro two-week stint with Man of Steel's Henry Cavill.