Piers Morgan Apologizes To Ariana Grande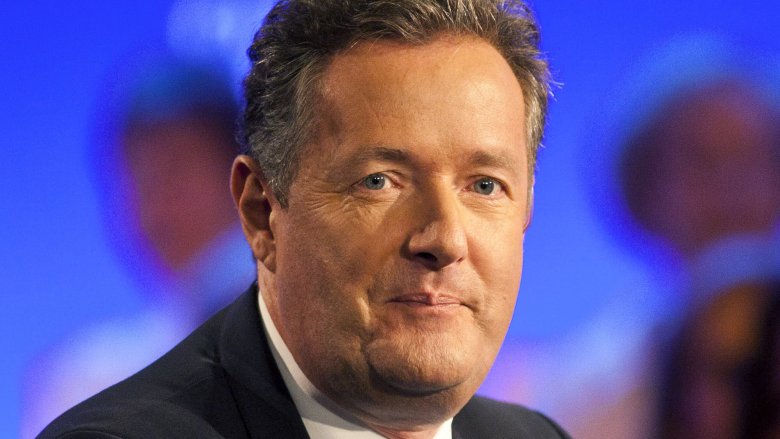 Getty Images
According to Us Weekly, Piers Morgan was quick to pounce on Ariana Grande in the wake of the horrible Manchester attack that left 22 people dead and dozens more wounded. It started when he retweeted Katy Perry's praise of The Queen visiting the attack victims in the hospital and used it to question why Ariana Grande didn't do the same. 
Agreed.
Might have been nice if @ArianaGrande had stayed to do the same. https://t.co/s4ibBma3IQ

— Piers Morgan (@piersmorgan) May 25, 2017
But in a column he wrote on June 5, 2017 for the Daily Mail, Morgan not only apologized for being quick to judge the "Bang Bang" singer, but he also heaped praise on her for staging the One Love Manchester benefit show. 
"So yes, I was angry. Then I saw footage on TV of Her Majesty The Queen visiting the wounded in Manchester hospitals, and in my heightened state of indignant fury, I wondered where the hell you were? Well, I knew where you were: your high security mansion in Boca Raton," Morgan wrote. 
"I just didn't understand why you'd left it to a 91-year-old pensioner to check if your wounded fans were OK," he continued. 
But after being set straight by wounded concert-goer Jaden Mann's parents, who also previously felt slighted by Grande's quick exit from the country, Morgan changed his tune. 
"The truth is that you have made me eat my cynical words in quite spectacular fashion. You flew back to Manchester within two weeks of what must have been the worst day of your life. You went to the hospitals and sat with your wounded fans like Jaden. You joked with them, did endless selfies, sang a few songs and brought huge joy to so many shattered lives," he wrote. 
Morgan was also emotionally moved by the concert. "But by coming back to Manchester so soon," he added, "shrugging off the latest attack in London, standing on that stage and performing with such raw emotion and power, you showed more guts, resilience, strength of character and 'Blitz spirit' than every snivelling, pathetic ISIS coward put together. And you certainly showed a damn sight more compassion than I ever showed you."
Morgan then continued his praise for Grande, writing, "Ariana, we've never met and I very much doubt I'll be on your dinner party schedule any time soon. But I want you to know this: I seriously misjudged you. I had you down as just another self-obsessed millionaire pop star prepared to put her own safety before that of her fans. I was completely wrong."
Morgan ended his remarks by calling Grande "one helluva gutsy lady." But like he previously said, we doubt he'll be breaking bread with her anytime soon.