What The Cast Of Party Of Five Looks Like Now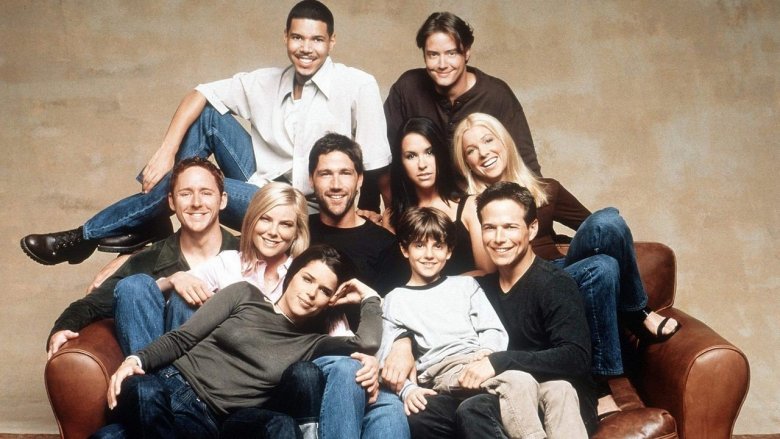 The '90s television scene is best remembered for its plethora of feel-good sitcoms for all ages, but there were a few high dramas that informed a generation of at-home audiences as well, including the long-lived pseudo-soap, Party of Five. The show centered on the Salinger siblings, who are left to fend for themselves after their parents were killed by a drunk driver. Through six seasons of ugly crying, moments of cheer, and endless amounts of love, the show was completely touching for its millions of viewers and help create bona fide stars out of some of its cast alums. Here's what the actors from Party of Five are up to these days.
Scott Wolf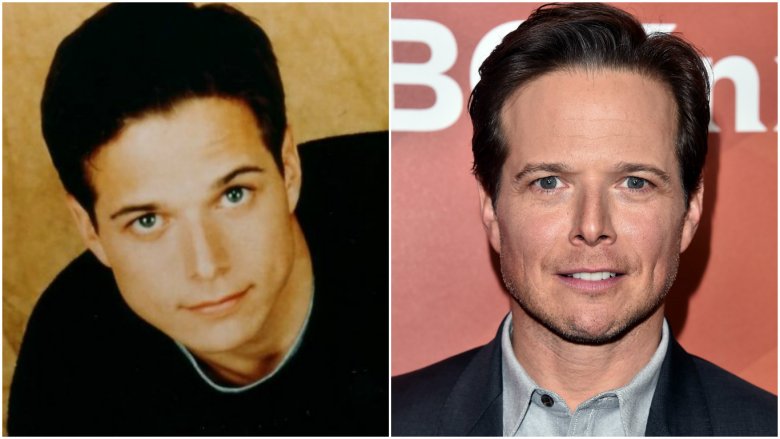 Fox/Getty Images
Though he was not the oldest of the brood, Scott Wolf's Bailey Salinger became the de facto caretaker for his brothers and sisters until he began to suffer his own personal calamities with substance abuse issues (which ultimately spawned his still-favorite intervention episode). In real life, Wolf has endured his own struggles, admitting to Huffington Post that he grew up in a dysfunctional family setting himself and does his best to raise his three children with wife Kelley in a more stable home than his own, both on-screen and off.
Before Party of Five, the actor's work history had been limited to guest stints on TV series like Saved by the Bell and Blossom but ever since he's had no trouble keeping busy on the small screen and in films. He went on to score regular roles in shows like Everwood (2004-2006), Perception (2013-2015), and The Night Shift (2014-present) and starred in films like The Evening Star (1996) and Go (1999). Nowadays, though, his number one priority is his own party of five. He told ABC, "My family life has always been a huge priority to me and I knew early on when I started my career I was going to need to figure out how to create a little bit more balance in my life, because through the early part of my 20's I was working a ton."
Matthew Fox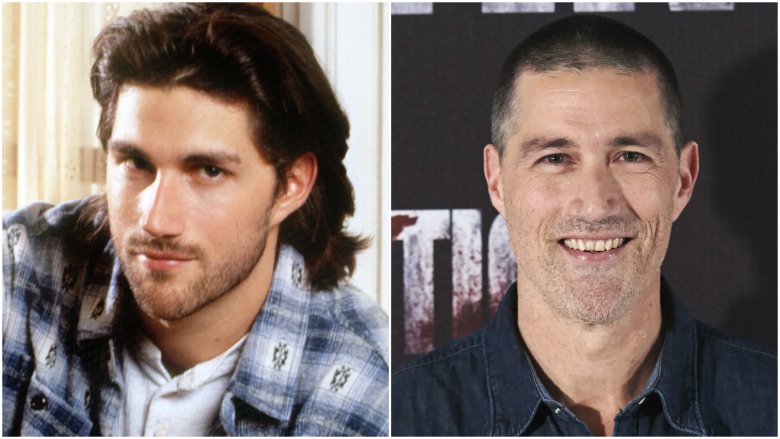 Fox/Getty Images
Like his troubled twenty-something alter ego on the show, Charlie Salinger, Matthew Fox has been put through the public wringer lately. The actor, who went on to star in another hit six-season series in ABC's LOST (2004-2010) suffered a series of personal setbacks in recent years when he was accused of hitting a woman (a claim which he vehemently denied and was ultimately never prosecuted for) and then arrested for driving under the influence of alcohol (which he openly admitted to and vowed to never do again). 
His career has also been in a tailspin ever since he left the LOST island and tried his hand at the movie scene instead. His would-be appearance in World War Z (2013) was trimmed out almost completely due to a story-line overhaul which required massive re-shoots and cuts; his work in Alex Cross (2012), which required a significant amount of weight loss on his part, failed to impress critics or audiences; and his last two big screen pictures, Extinction (2015) and Bone Tomahawk (2015), never made it to wide release. The good news is that Fox doesn't seem to mind being in a dimmed spotlight these days. The actor lives in Washington state where he flies planes and spends time with his family, with no sense of urgency to return to the Hollywood rat race.
Neve Campbell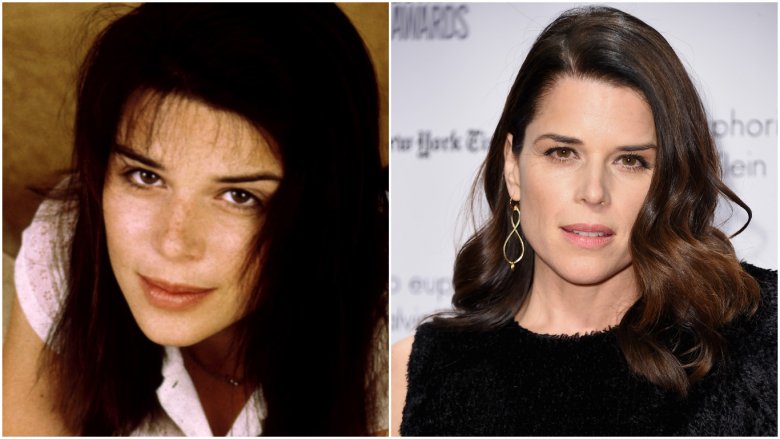 Although there's no question that Neve Campbell's turn as the sensitive teen Julia Salinger in Party of Five was a big breakthrough for Neve Campbell's then-young career, she quickly established herself as a '90s scream queen in flicks like The Craft (1996) and all four Scream films. She also successfully treaded into the raunchy film scene with Wild Things (1998) and Three to Tango (1999), but after her marquee status in movies started to wane, she returned to her original home on the small screen, appearing in cameo roles for shows like Grey's Anatomy and Mad Men and ultimately scoring a recurring gig on Netflix's House of Cards. 
On a personal level, although she's been through two divorces since her days in the Salinger fam, she's now the happy mother of one son named Caspian with partner J.J. Feild and says that her days of battling for the box office draw are done. She told The Guardian, "I'm so glad those days are over. I felt I was being forced into being something I wasn't, all the time. I've been very sensible with the money I made, and I did make good money."
Lacey Chabert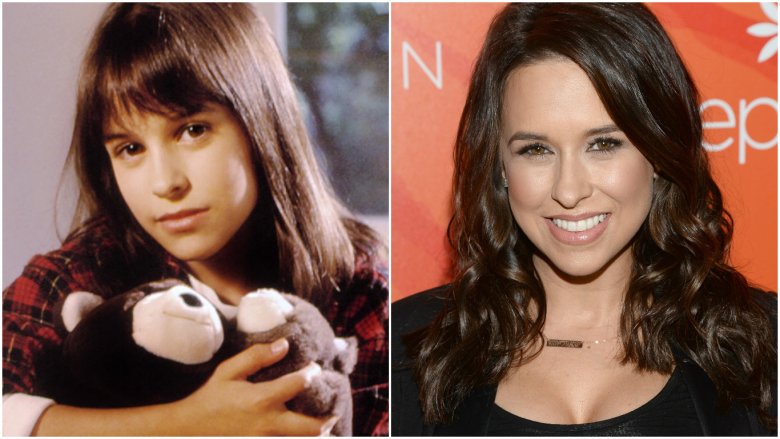 Fox/Getty Images
Lacey Chabert was a pre-teen whens he landed the role of Claudia Salinger in Party of Five and has since grown up in front of America's eyes. And although she was very young when she first got her start as Bianca Montgomery in All My Children at age 10, she seemingly hasn't fallen victim to the child star curse that has plagued so many of her contemporaries. Instead, the new mother of one lives a quiet, but productive lifestyle.
After Party of Five, she began what would become a very long-lived career in voice acting as part of The Wild Thornberrys and has since amassed a bevy of vocal credits including being the original Meg Griffin on Family Guy, Gwen Stacy on The Spectacular Spider-Man, and Zatanna on Justice League Action. Her on-camera work has been far from shabby as well, with roles in Not Another Teen Movie (2001) and, perhaps most memorably, as Gretchen Wieners in Mean Girls (2004). 
Paula Devicq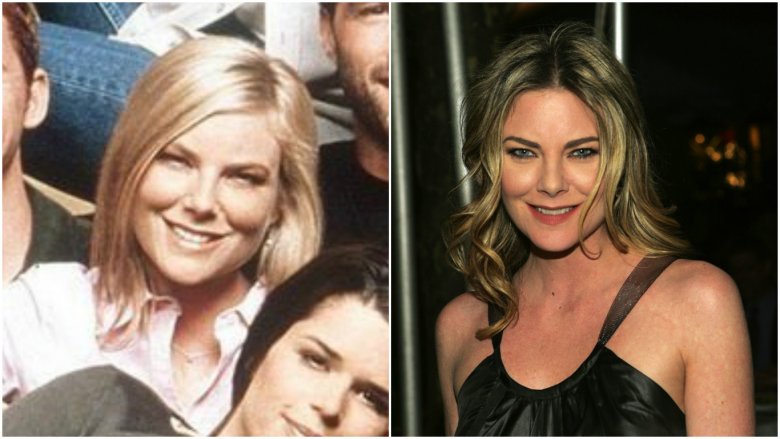 Fox/Getty Images
As the nanny-turned-love interest Kristen Bennett, Devin Devicq was a part of the Party of Five family long before she married into the Salinger squad, and reunited with co-star Scott Wolf and show creator Christopher Keyser in 2013 to journey down memory lane. In the chat, she helped to close up a few loose ends left dangling by the finale by prodding the show exec for answers about what happened to her baby-to-be that was still unborn in the series' conclusion (answer: it was a healthy baby girl whom they named Diana after the lost Salinger matriarch). So, fans have her to thank for that long-overdue bit of closure. 
After the show's end, Devicq went on to star in series like 100 Centre Street, The Grid, and Rescue Me and, coincidentally, appeared as another Salinger in an episode of TV's A Gifted Man. 
Jennifer Love Hewitt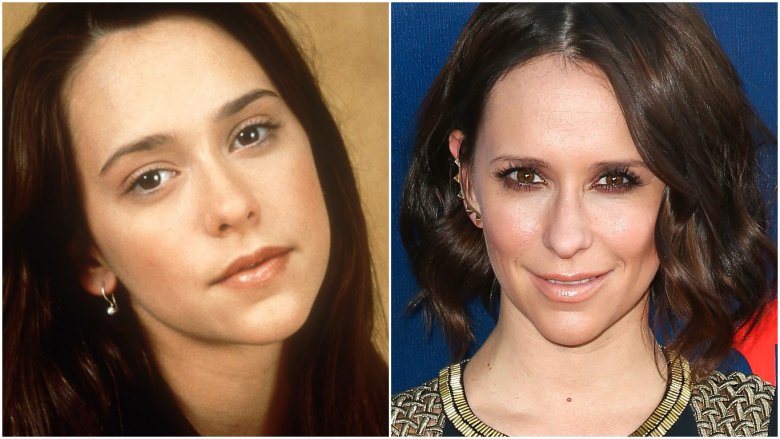 Fox/Getty Images
Like Neve Campbell, Jennifer Love Hewitt's post-Party of Five career saw her as something of an icon of the '90s teen thriller scene, with a leading role in the I Know What You Did Last Summer series. Hewitt, who starred as Bailey Salinger's high school girlfriend Sarah Reeves Merrin in the series, also headlined films like Can't Hardly Wait (1998), Heartbreakers (2001), The Tuxedo (2002), and Garfield (2004) before returning to the television circuit a little more fully. The mother of two has found acclaim and career longevity thanks to her small screen leads in Ghost Whisperer (2005-2010), The Client List (2012-2013), and Criminal Minds. 
Hewitt, who has survived the Hollywood child star curse relatively unscathed, has arrived as something of a beacon of body positivity in recent years, after beach photos of her posterior made front-page news in the tabloids in 2007, which claimed she was "fat." The then-spokesmodel for Hanes Underwear fired back by saying, "Like all women out there should, I love my body. To all girls with butts, boobs, hips and a waist, put on a bikini—put it on and stay strong." 
Jeremy London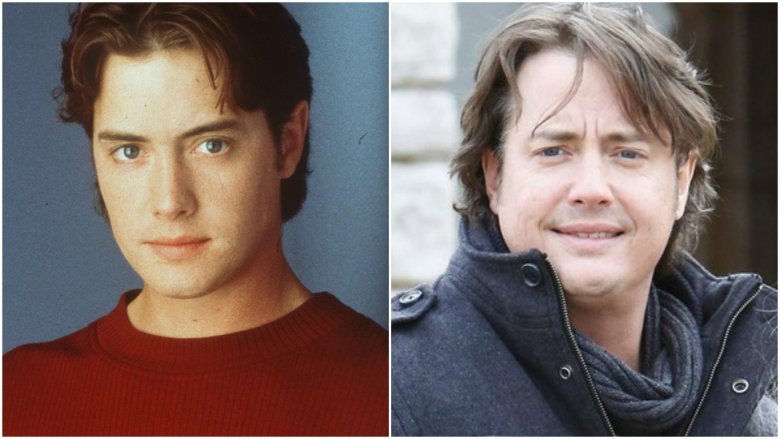 Getty Images/Jeremy London on Twitter
Jeremy London wasn't the first actor to portray Griffin Chase Holbrook on Party of Five. James Marsden was actually the one to occupy the role of Julia Salinger's love interest in the first season, but London stepped into the role soon after and maintained it through to the end. The actor, who was already known for his movie work in Mallrats (1995) and The Babysitter (1995) when he joined the show, has since continued his small screen presence with shows like 7th Heaven and HBO's Tell Me You Love Me but has had more steady work on the film front. His career has been a bit overshadowed by his twin brother Jason London, who looks almost identical to his other half but has been able to amass many more high-profile credits than him. 
Jeremy London has also experienced some personal setbacks over the years, including being accused of abuse by an ex-girlfriend, drug addiction, allegedly being kidnapped at gunpoint, and dealing with mental unwellness.   
Scott Grimes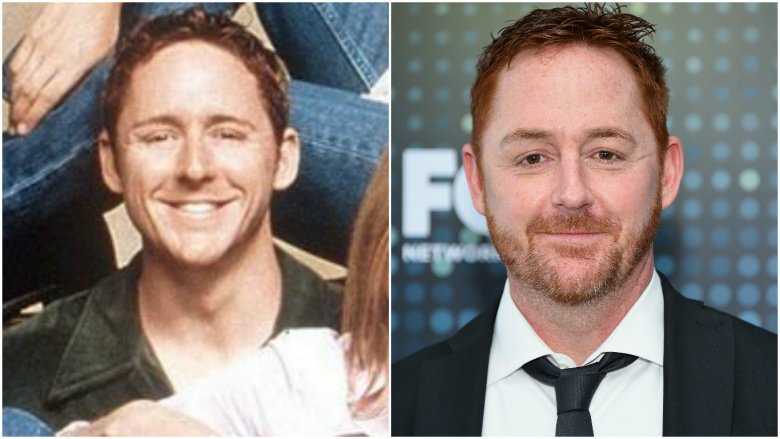 Fox/Getty Images
As the spirited Will McCorkle, Bailey's best friend in high school, it was hard not to like Scott Grimes in Party of Five, and the actor has since maintained the same sort of charm both on-screen and off throughout the years to follow. As American Dad exec Mike Barker openly boasted in 2011, "Everybody loves Scott Grimes. Scott Grimes is one of those guys that, he just lights up the room when he comes in." 
Indeed, the actor has had no shortage of steady work since saying goodbye to the Salingers. He went on to star in HBO's acclaimed mini-series Band of Brothers (2001), several seasons of ER, Justified, and Family Guy, among others. He'll next collaborate with Seth MacFarlane again on his new space-comedy series The Orville. 
Andrew and Steven Cavarno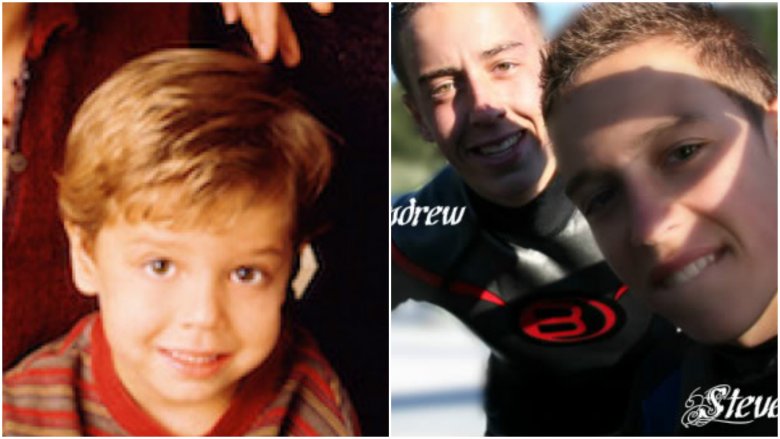 Fox/Andrew Cavarno on MySpace
Andrew and Steven Cavarno weren't the first or last actors to play little Owen Salinger (those honors belong to Brandon and Taylor Porter and Jacob Smith, respectively), but they were the longest-lasting castmates to occupy the role. As such, the twins definitely had a shot at establishing an extended career in Hollywood but have largely chosen to pursue other professional and personal avenues instead. The duo did go onto star in a couple of other show episodes, including Chicago Hope and The X-Files, but they've since gone on to live their lives as relatively normal children well outside of the Tinseltown fold. Andrew, for example, has made a somewhat controversial name for himself during his tenure as a history major at University of California Santa Barbara by openly feuding with the long-held claim that one in five campus students would be sexually assaulted. He has aspirations to attend law school. Meanwhile, he and Steven have both expressed an interest in another type of performance art — jerk dancing. Yes, the two were part of a troupe called Team Fitted and took their routine to the streets quite regularly. Who knew?!