Vivica A. Fox Sued By Strip Show Producer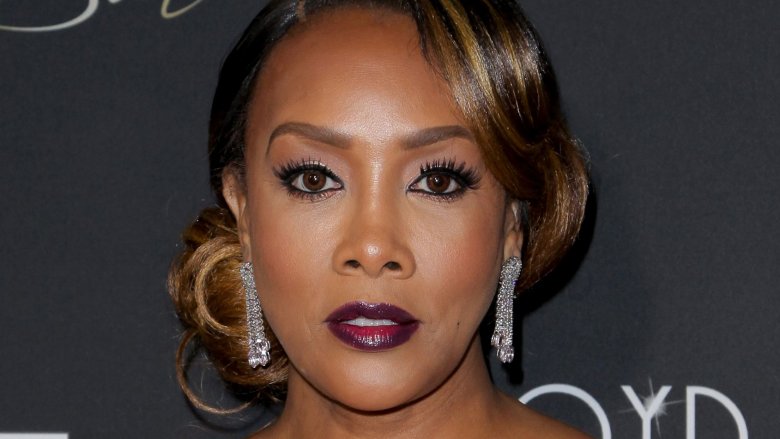 Getty Images
The Kill Bill actress is reportedly facing a lawsuit from her former business partner for allegedly ruining his strip show tour.
Their conflict reportedly goes back to early 2017 when Vivica A. Fox hosted a Lifetime reality show about male dancers—called Vivica's Black Magic. While doing promotion, she visited The Breakfast Club and implied that the show was only to be enjoyed by women. "They dance for women. It's called 'the ultimate girls' night out' for a reason," she told the New York radio show (via TMZ). Vivica's Black Magic executive producer Jean-Claude LaMarre, however, refuted Fox's claim, stating that "all are welcome" to enjoy the show, regardless of sex or sexual orientation.
Since Fox and LaMarre disagreed about how the production should be handled, they each produced their own male dancing tours inspired by the reality show—Xplicit Minds and Black Magic Live, respectively. But, according to LaMarre, Fox played dirty. TMZ reports that LaMarre has accused Fox of bad-mouthing his show—allegedly calling his tour "fake"—and even stealing four of his dancers for her own production.
According to Variety, LaMarre is now suing Fox for libel, slander, and contract interference.
"LaMarre conceived the idea of a live all black male revue," the lawsuit reads. "Fox employed a concerted effort of defamation, intimidation and misrepresentation to steal talent from 'Black Magic Live,' and to confuse 'Black Magic Live's' audience, providing the public with false statements that Fox's copycat dance venture was in fact the real 'Black Magic Live' dance revue."
The lawsuit also alleges that Fox used her Twitter and Instagram accounts to slander Black Magic Live, discouraging her followers from attending the show. "As a result of Fox's defamatory social media campaign, LaMarre's customers canceled 'Black Magic Live' tickets and demanded refunds at shows," the suit continues. "Fox's homophobic interview comments and vindictive campaign against LaMarre and 'Black Magic Live' destroyed any economic advantages LaMarre expected to enjoy following the reality show."
Variety reports that Lifetime is not likely to produce a second season of the show.