Andrea Constand Testifies In Bill Cosby Trial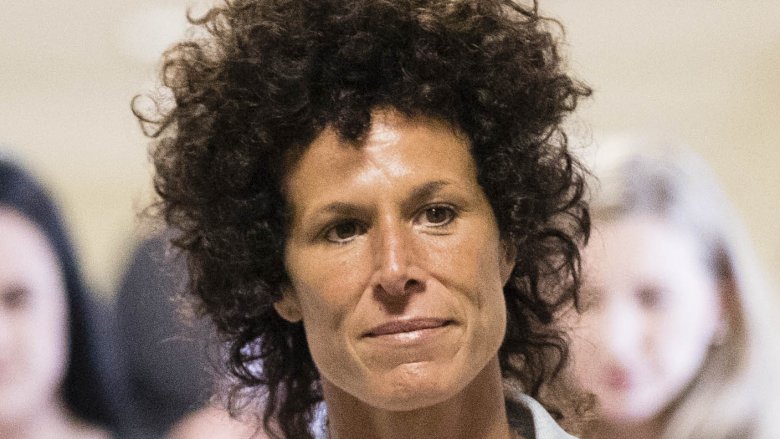 Getty Images
Andrea Constand's story is finally being heard in open court. 
Bill Cosby's trial centers on Constand's accusations, which have resulted in Cosby pleading "not guilty to three counts of aggravated indecent assault," according to NBC News. 
In her disturbing testimony of the alleged assault, Constand told the jury that she met Cosby while she was working at Temple University, his alma mater. Constand claims that Cosby became her mentor and invited her into his home on multiple occasions. 
On the night of the alleged assault in January of 2004, Constand claims that Cosby gave her three pills, leading her to believe they were "herbal," and saying, "They're your friends. They'll take the edge off." 
After Constand began "seeing double," she realized that her legs were weak, at which point she alleges that Cosby led her to a couch, where she "passed out." 
"I have no recollection until, at some point later, I was jolted conscious — jolted awake. And I felt Mr. Cosby's hand groping my breasts under my shirt. I also felt his hand inside my vagina moving in and out. And I felt him take my hand and place it on his penis and move it back and forth," Constand testified, according to Billy Penn. 
At this point, Constand claims she "lost consciousness again," waking around 4AM, at which point Cosby offered her "a muffin and tea." "I felt really humiliated and I was really confused. I just wanted to go home," she said, according to NBC News. 
Constand also testified that she returned to Cosby's home after the alleged assault "with the hopes of asking him what the pills were that he gave her." When she confronted Cosby, Constand claims that he said, "I thought you had an orgasm, didn't you?" Constand claims that she replied, "I did not, I just want to know what you gave me," to which Cosby did not give her a clear answer. 
During her testimony, Cosby "rubbed his forehead and shook his head." He has denied all allegations against him. 
Upon leaving the courtroom, Cosby laughed and said "Hey, Hey, Hey," his Fat Albert catchphrase, apparently in reply to an onlooker who was singing the theme song from the 1970s cartoon.