Ciara Shares Post-Baby Weight Loss Journey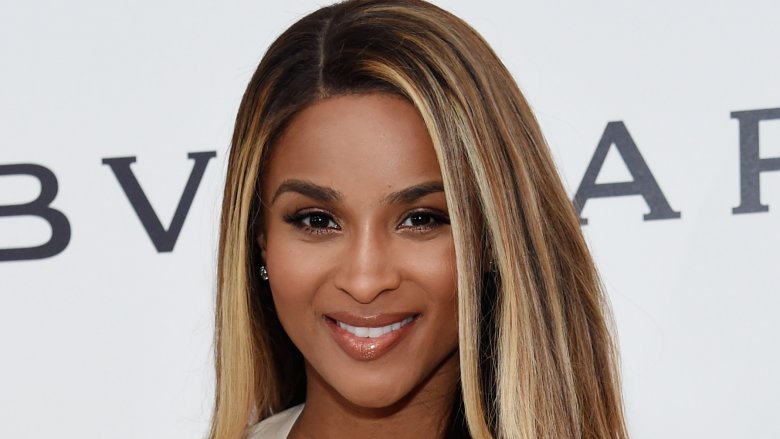 Getty Images
Ciara is sharing her post-pregnancy weight loss goals with her fans—and it's truly empowering!
Five weeks after welcoming her daughter, Sienna, into the world, the singer posted a photo showing her current weight on Instagram.
"I said I wasn't going to gain 60 lbs carrying Sienna, and...I did exactly that!" she wrote in the caption on Tuesday, June 6, 2017. "4 weeks after her birth I lost 20 lbs. This Week's Goal is 10 lbs. I was 183 yesterday. #BounceBack #LevelUp."
As Nicki Swift previously reported, Ciara and her husband, former NFL player Russell Wilson, married in July 2016. In October of that year, on the singer's 31st birthday, the happy couple announced they were expecting their first child together on Instagram. 
"On this special Birthday I received an abundance of love from friends and family...and I'm excited to finally share one of the Greatest Gifts of All that God could give," Ciara wrote.
The mother of two also shares a 3-year-old son, Future Zahir, with her ex, rapper Future.
In an interview with People (via Redbook) in 2016, the Grammy winner was equally open about how she motivated herself to shed those pregnancy pounds after her son was born. "After delivering my son, a 9-lb. 10-oz. baby, and gaining 60 lbs., I was committed to [returning] to how I felt before I had him. Four months after having him, I was back to my original shape," she revealed. "There's something very empowering about that. Something about that gave me an extra pep in my step, and motivated me even more to go harder."