Florida Georgia Line Singer Tyler Hubbard And Wife Hayley Expecting First Child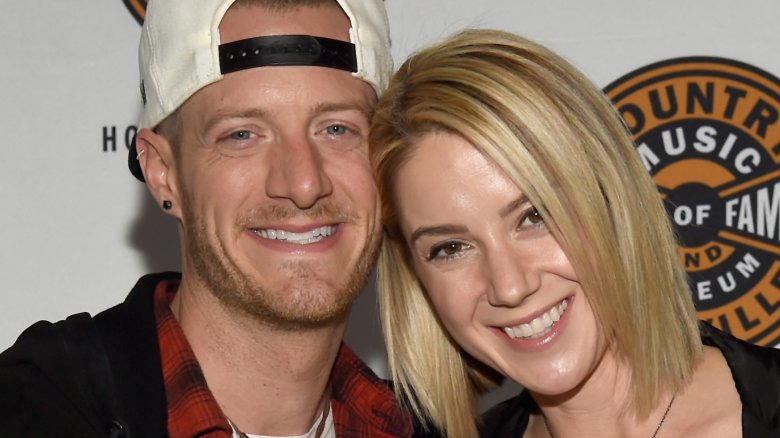 Getty Images
Congratulations to Tyler Hubbard and his wife, Hayley! 
The couple told People that they're expecting their first child together. "There's a lot of excitement — it's something we've looked forward to for a while," the Florida Georgia Line singer told the magazine.
Hayley revealed that she realized she was pregnant randomly one evening. "We'd just gotten back from California and I wasn't sleeping," she explained. "I woke up one night and I was like, 'Oh my gosh. I'm pregnant.'"
Hayley continued, "So I took a test the next morning and I couldn't even contain myself, I was so excited. I honestly didn't have time to think of how to surprise Tyler, so I just jumped back into bed and showed him the pregnancy stick."
Unfortunately for Hayley, her first trimester hasn't been too easy. She told People that she's been having morning sickness, which has made her feel nauseous "all day."
Still, the couple, who married in July 2015, remain excited for the next stage of their life together, though, they admit, they have plenty to discover as first-time parents. "There's a lot that we're going to get to learn," Tyler, 30, said. "Hayley and I both really love learning and growing as people. For us, it's the next phase and the next stage of life that God can really teach us a lot and show us patience ... and selflessness."
The singer went on, "Trying to have the balance of raising a kid and raising a family with the lifestyle that we have, and the pace of life that we live — it's going to be fun, it's going to be challenging and something that we're really, really excited about."
Baby Hubbard is due in December.