Oliver Stone Says Megyn Kelly Was 'Not Prepared' For Putin Interview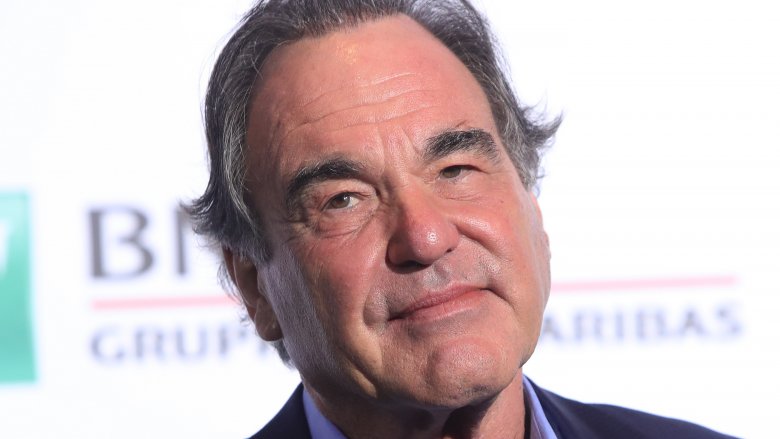 Getty Images
Megyn Kelly debuted her new NBC show, Sunday Night with Megyn Kelly, with a highly-anticipated interview with Russian president Vladimir Putin. 
By most accounts, the interview failed to live up to the hype as the Russian strongman seemed to easily sidestep or take apart Kelly's questions, particularly the ones aimed at the current controversy surrounding possible Trump administration ties to Russia. 
"You created a sensation out of nothing. And out of this sensation, you turned it into a weapon of war against the current president. Well, this is, you know, you're just, you people are so creative over there. Good job. Your lives must be boring," Putin said to Kelly in apparent defense of President Trump, according to EW.  
The awkwardness of Kelly's interview was not lost on director Oliver Stone, who has his own four part docs-series about Putin set to air on Showtime. 
According to Variety, Stone interviewed the Russian leader a total of twelve times over the course of a few years during which they "go deep on America's long game with NATO and its Middle East strategy that threw arms and money, catastrophically, at fundamentalist Muslims in unstable states." 
Of Kelly's less in-depth chat with Putin, Stone told Page Six, "Megyn's prettier [than I am]. I can see why she did it. She is a beautiful specimen, but was not prepared the way I was. She did not know about digital footprints. She was not prepared. I didn't have legs or a dress like Megyn. There was no nuance with Megyn. It was the American network approach to news: soundbite, flash, good-looking people." 
Stone has long been a critic of mainstream media. In April of this year, he wrote in a Facebook post addressing the apparent Syrian gas attacks, saying, "the Western media immediately got behind it with crude propagandizing about murdered babies, etc." 
Stone's The Putin Interviews will air on Showtime starting June 12, 2017.