Phil Collins Hospitalized After Fall, Cancels Shows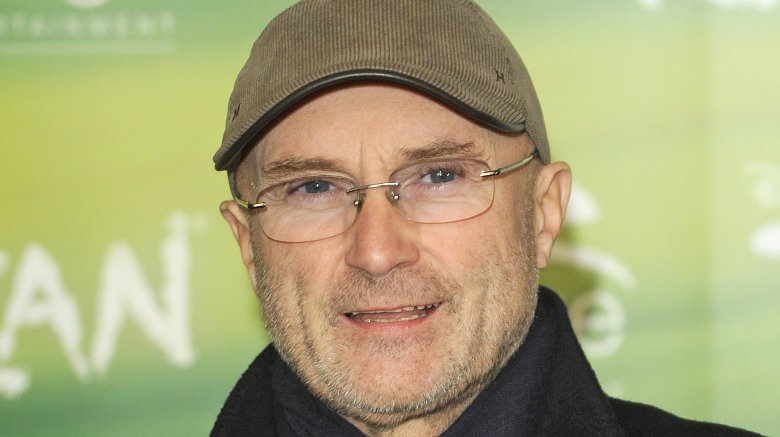 Getty Images
Singer Phil Collins has been hospitalized after suffering a severe head wound following a fall in the middle of the night.
Early Thursday morning on June 8, 2017, his team released a statement on Facebook to explain what had happened, as well as to update fans on the 66-year-old's condition.
"Phil suffers from 'drop foot' as a result of a back operation which makes it difficult to walk," the statement read. "He rose in the middle of the night to go to the toilet and slipped in his hotel room, hitting his head in the fall on a chair. He was taken to hospital where he had stitches for a severe gash on his head close to his eye and is recovering well. He will be kept under observation for 24 hours."
Collins also personally reached out to fans via his team's statement. "Phil sends his sincere apologies and thanks to fans," the Facebook post continued. "He has had a fantastic week at his first shows in 10 years, cannot thank people enough for their warm reaction and is excited to return."
As his management further detailed, the incident has brought the "Not Dead Yet Live Tour" to a halt, forcing Collins to cancel his remaining Royal Albert Hall performances in London on June 8 and 9. These shows have been respectively rescheduled for November 26 and 27.
However, the "Against All Odds" singer plans to continue his tour as scheduled this Sunday, June 11 in Cologne, Germany, before bringing his show to Paris. He will return to the London stage on June 30 for an outdoor concert in Hyde Park.
Collins previously described his condition to The Guardian in 2016, saying, "I had back surgery a year ago. I'd messed my hips up as well....As of now I have a dropped foot, which means I have no feeling in it. I walk with a cane, but I'm hoping that gets better."
In its June 6th review of Collins' triumphant return to the stage earlier this week, The Guardian noted, "Unexpectedly, it is deeply moving to see [Collins] so completely unafraid to display the effects of his age. There is no vanity."
Get well soon, Phil!