How To Get Away With Murder Co-Stars Liza Weil And Charlie Weber Are Dating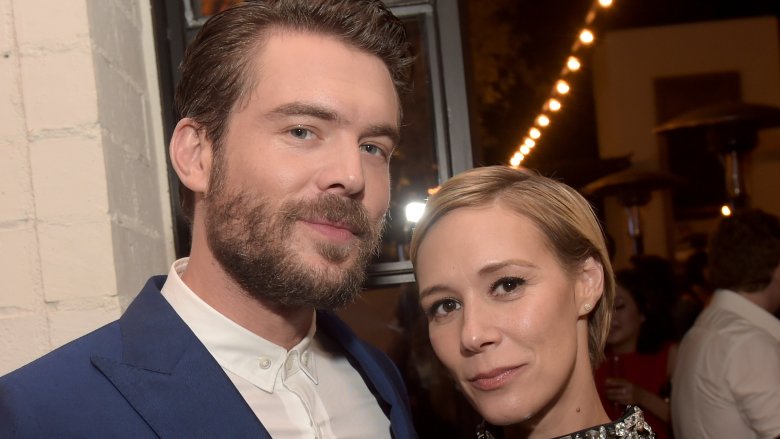 Getty Images
Looks like a sweet romance has been brewing between How to Get Away with Murder co-stars Liza Weil and Charlie Weber off-camera!
Just Jared broke the news on Tuesday, June 6, 2017 when the pair were seen holding hands during an outing in Los Angeles. At the time, a source told the website, "They have been dating under the radar for nearly a year." Weber's rep later confirmed to People on June 7 that the couple have been together since summer 2016.
As the publication noted, Weil, 40, and Weber, 39, reportedly bonded and grew closer after filing for their respective divorces in early 2016. The Gilmore Girls actress filed for divorce from Scandal actor Paul Adelstein in March 2016 after nine years of marriage. They now co-parent their 7-year-old daughter, Josephine. 
Meanwhile, Expatriot star Weber and his wife, Giselle, filed for divorce around the same time, citing "irreconcilable differences." The couple, who had married in a private ceremony in April 2015, separated after nine months of marriage in February 2016, before moving forward with their divorce in March of that year. Weber has an 11-year-old daughter from a previous relationship.
As E! News noted, the two may have been keen on keeping their real-life relationship under wraps, but HTGAWM fans may recall their on-screen chemistry, especially in their "steamy sex scene" during the show's third season. 
Weil told People at the time, "I think we get to see so many different colors of Bonnie and Frank. There's a real vulnerability between them that we haven't seen before. As for the future, Frank's abandonment of her is going to bring all these destructive feelings of despair and shame to the surface."
Hopefully, Weil and Weber's relationship won't be nearly as complicated as that of their on-screen counterparts.