Gorgeous Siblings You Didn't Know These Celebs Had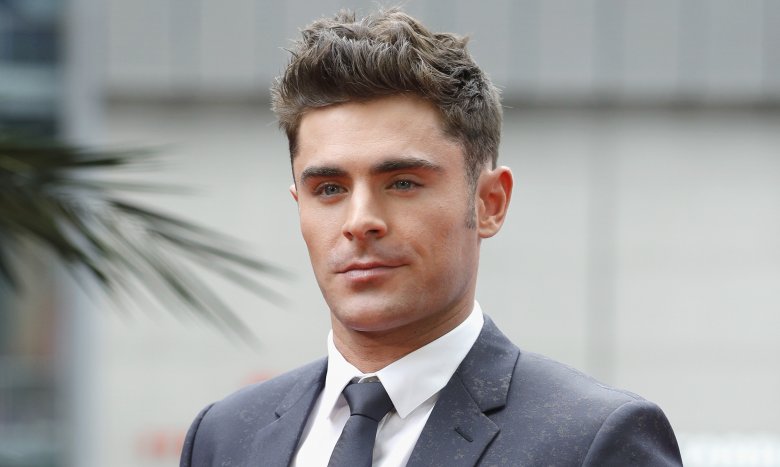 Getty Images
Part of the allure of celebrities is how dang good-looking they are. And sure, while a lot of their beauty may come from teams of specialists working on their wardrobe, makeup, and hair, you can't deny the important role genes play as well. Which means for those celebrities who aren't only children, there's a pretty good chance they share those genes with equally attractive family members. Yay for us! Check out these gorgeous celebrity siblings.
Tom Franco (James & Dave Franco)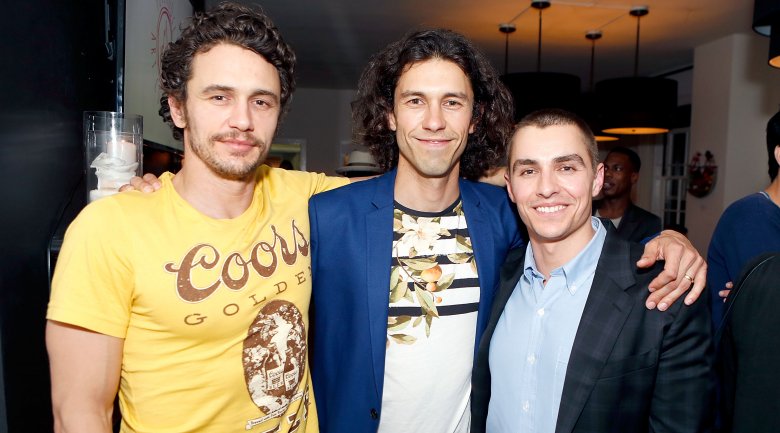 Getty Images
We've known about James Franco forever. Then we found out there was yet another (and arguably more attractive) Franco brother, Dave. Well, we're about to blow your mind: there is a third Franco brother. Seriously! His name is Tom. He's the middle brother, an artist, and according to the Franco family matriarch in an interview with Diablo Magazine, "the freest spirit of the bunch."
Luke Hemsworth (Chris & Liam Hemsworth)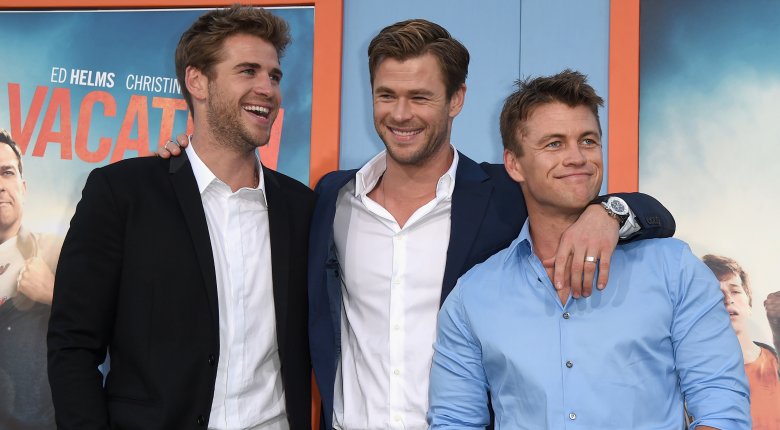 Getty Images
With brothers like Chris Hemsworth, who is literally Thor, and Liam Hemsworth, who is engaged to one of the most popular women in entertainment, it's no wonder oldest brother Luke has had a hard time claiming a piece of the Hemsworth spotlight for himself — though he's got the stunning blue eyes part down pat. That might change soon, though. In 2016, Luke starred in the sci-fi show Westworld and has also secured a leading role in Hickok, which is set to be released in 2017. He told Us Weekly that he and his brothers "have a healthy rivalry with everything that [they] do," so (hopefully) that means we'll see a lot more of him in the near future.
Gemma Styles (Harry Styles)
Harry Styles isn't just an incredibly successful musical artist — he's also the younger brother to Gemma, which many of us learned when he called her and her date out at a concert. Gemma's not riding on the coattails of her brother, either. She's built a pretty lucrative career of her own. She revealed to ASOS in their My Big Idea podcast that while she originally wanted to become a science teacher, eventually she decided writing was her true passion. You can read her work on sites like The Debrief and Another Man Magazine.
Michael Levine (Adam Levine)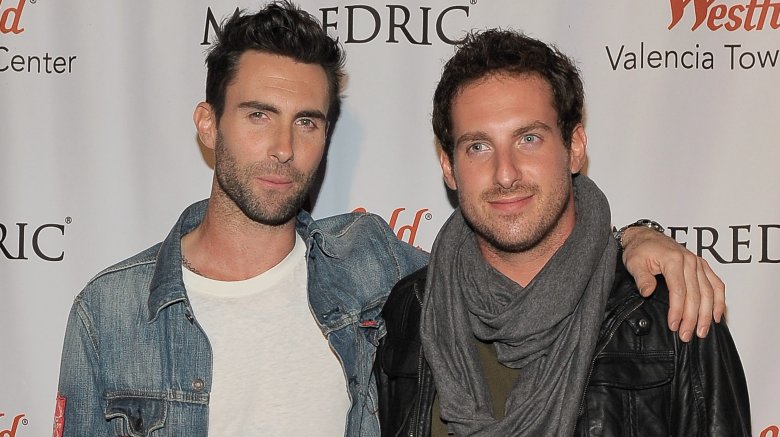 Getty Images
As if Adam Levine wasn't enough of a blessing, we were gifted twice by the Levine family with Adam's younger brother Michael. But sorry, ladies, you're going to have to keep swooning over Adam, because Adam revealed in an interview with Out Magazine that his brother is gay. "My brother is gay, and we knew when he was two," the older Levine said. Apparently, the comment didn't sit well with Michael. According to OK! Magazine, Michael wrote in a now-deleted Facebook post, "I've pretty much always been comfortable in my own shoes, but ever since the article I've been featured all over the internet and in magazines because of my sexuality and I never wanted this."
Dylan Efron (Zac Efron)
In 2015, Zac shared a photo of him, his younger brother, and an almost unnatural number of muscles on Instagram. He was unsurprisingly bombarded with comments wondering where the heck this equally gorgeous Efron brother has been hiding. Dylan's not all looks — he's smart, too! According to People, he graduated from Cal Poly – San Luis Obispo with an economics degree. Unfortunately, his Instagram page reveals that he's currently dating someone, so we'll just sit back and live vicariously through her.
Hunter Johansson (Scarlett Johansson)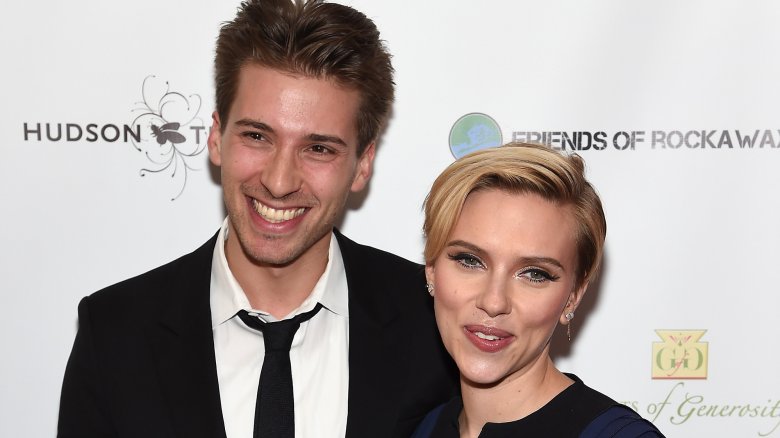 Getty Images
Hunter is not only Scarlett Johansson's brother, he's her twin. Scarlett told Parade that they're really close. "I think a lot of people spend their life looking for a partner, someone to be a mirror to reflect upon, to remind them that they've lived," she said. "You want someone to tell you what he witnessed in your life. My twin brother has always been that for me." Unlike his sister, however, Hunter largely stays out of the spotlight. According to his Instagram page, he's dabbled in some modeling but spends most time enjoying the New York City life.
Alex Watson (Emma Watson)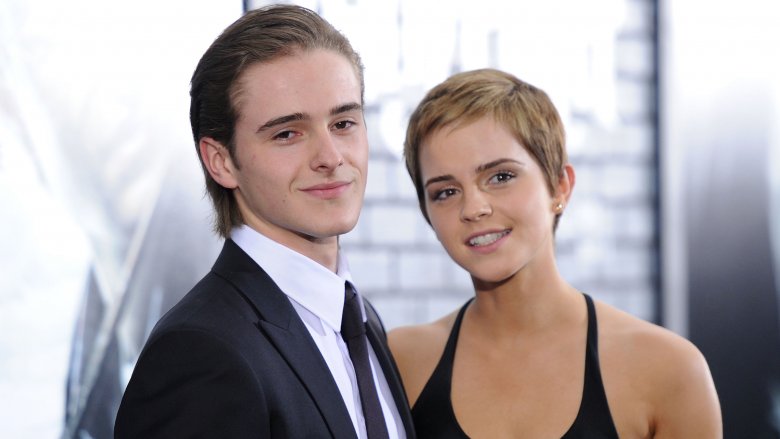 Getty Images
Turns out Emma Watson didn't get all of the attractive genes in the family. Her younger brother, Alex, is a looker too — so much so that he's even modeled for Burberry. He told Vogue that he was discovered by the brand while searching for one of their suits to wear to one of his sister's movie premieres. It seems his sister's talent behind the camera has inspired him — he told The Independent that his dream career is a TV journalist. Of course, Emma's happy to share her success secrets with him, as most older sisters are wont to do. "It's good to have her there to give me tips," he told Vogue. "Her main one is to relax and don't be scared. Easier said than done though. She's just so efficient!"
Monica Cruz (Penelope Cruz)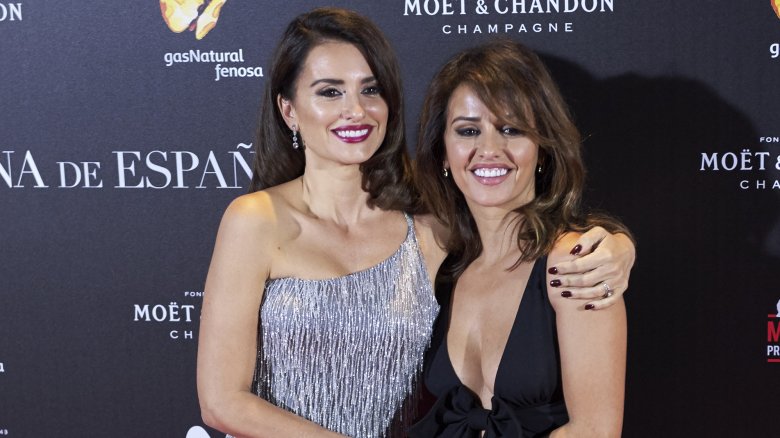 Getty Images
Penelope and her younger sister Monica look so much alike it's impossible not to do a double take. And while Monica has done a little acting work, she's found more success as a model and dancer. "I don't speak English, so I cannot foresee a career in Hollywood," she told the Daily Mail. She also told Daily Mail that she and Penelope are very close — they apparently share clothes and talk all the time.
Sandra Vergara (Sofia Vergara)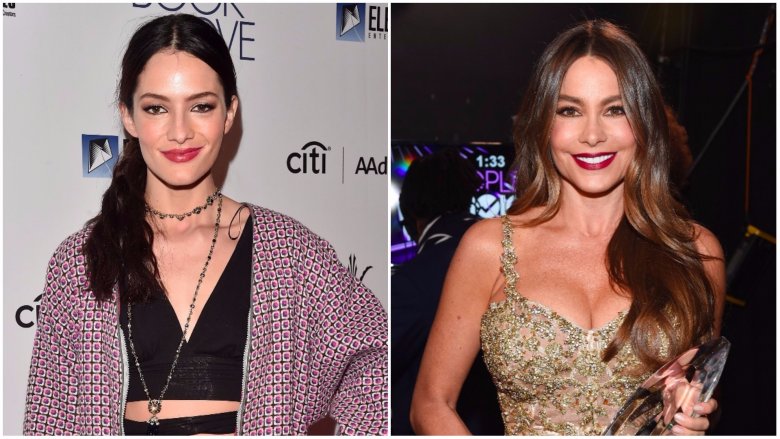 Getty Images
That's right — the beautiful, bold Sofia Vergara has an equally good-looking sister... or does she? Well, not exactly. While Huffington Post described Sandra as Sofia's sister in 2011, it turns out that's not totally true. According to E! Online, the two are actually cousins. However, Sofia's parents adopted Sandra at a young age. Whatever the technicalities, Sandra shares the Sofia's last name and good looks, and apparently some talent. She's reportedly modeled for Maxim and starred in a 2011 horror film called Fright Night.
Austin Swift (Taylor Swift)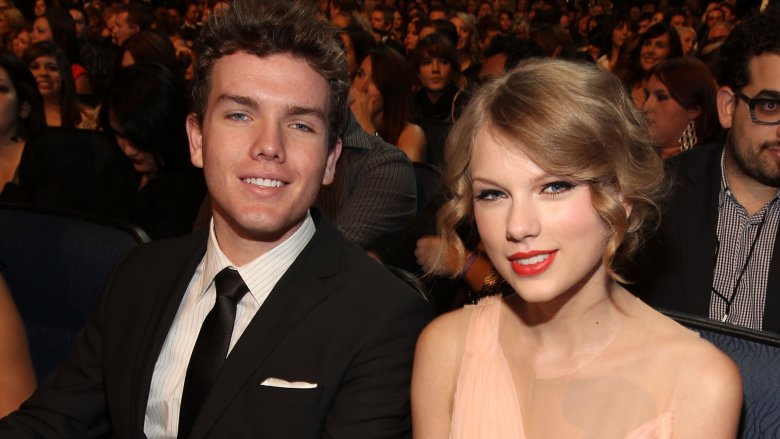 Getty Images
Until recently, not much about Taylor Swift's life has been private. We know about every guy she dates thanks to the tabloids and all about why those relationships fails thanks to Taylor's own songs. However, she's managed to keep her handsome younger brother Austin a family secret — until now, of course. According to Vanity Fair, he's an aspiring actor. And as any younger brother should, he always has Taylor's back — like that time he threw a pair of Yeezy sneakers into the trash during the whole Taylor-Kanye feud.
Natali Germanotta (Lady Gaga)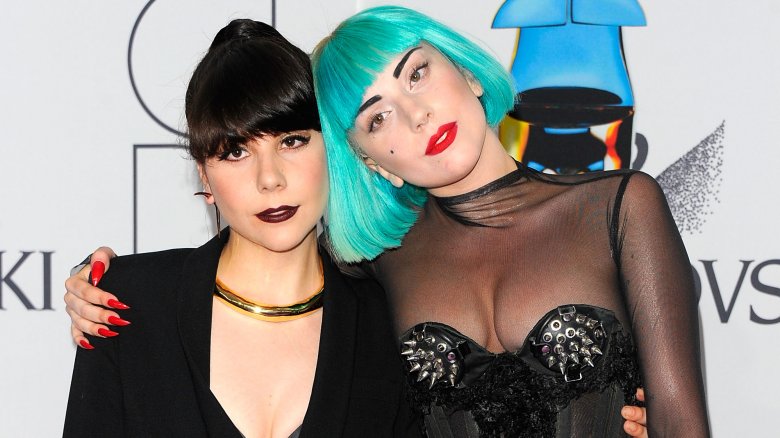 Getty Images
Stefani Germanotta, AKA Lady Gaga, has so many personalities that we could probably list each one as her sibling. But she does have a real, incredibly beautiful younger sister who's working her way into fame in her own right. She made her first appearance in her sister's "Telephone" video, and is a budding fashion designer credited with designing a number of her sister's outfits.
Briana Cuoco (Kaley Cuoco)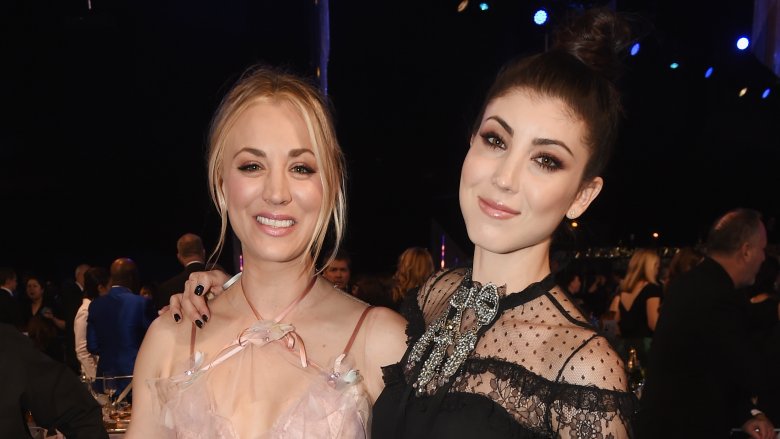 Getty Images
While Kaley Cuoco's been in the limelight for quite some time, her younger sister Briana got her first taste of fame in 2013 as a contestant on The Voice. According to Us Weekly, Briana quit her job as Kaley's personal assistant in hopes of winning the singing competition. Unfortunately, Briana was cut from Team Christina during the battle rounds. Singing isn't Briana's only talent. She worked alongside Kaley in an episode of The Big Bang Theory, among other small acting parts.
Stella Hudgens (Vanessa Hudgens)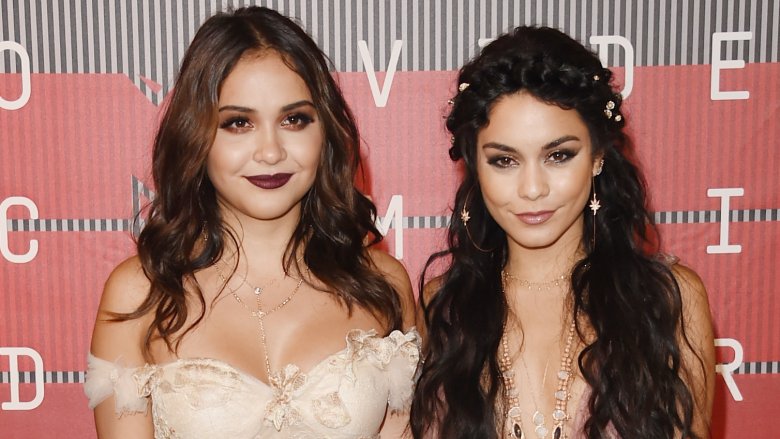 Getty Images
Though she got her start on the Disney Channel, the stunning Vanessa Hudgens has made a name for herself outside of the innocent Disney image. Her younger sister, Stella, bypassed the whole Disney stage, passed 'go' and landed right on stunning. She's already had a few acting roles and has modeled for sites like Boohoo and Mudd.
Mandi Gosling (Ryan Gosling)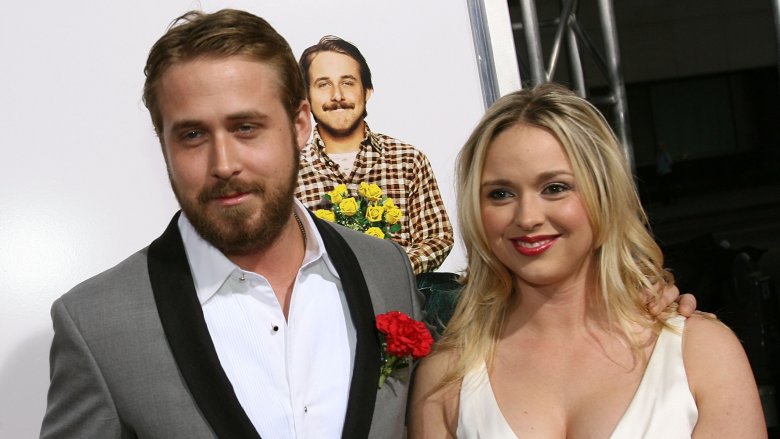 Getty Images
When Ryan Gosling showed up with a blonde bombshell at the 2017 Oscars, the internet collectively gasped. Turns out the hot blonde was just his sister, Mandi, who apparently didn't miss out on those perfect Gosling genes.
Eric Lively (Blake Lively)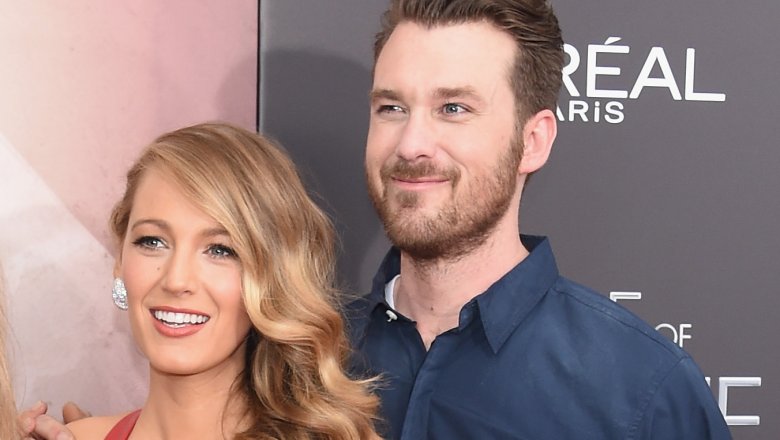 Getty Images
Blake Lively has it all, it seems. A happy marriage with a handsome husband, cute kids, and... a gorgeous brother. Like Blake, Eric pursued acting and has appeared in both films and on television. He also attended Parsons for photography — you might remember this incredible shot he took of his pregnant sister.