Judd Apatow, Leslie Mann Celebrate 20 Years Together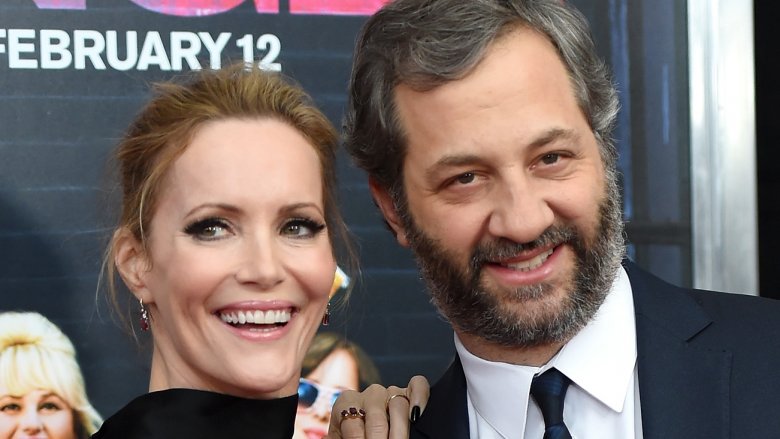 Getty Images
It's been 20 years, and Judd Apatow's relationship with Leslie Mann is still going strong. 
The Knocked Up director took to Instagram to celebrate his two-decade long marriage to the actress. Sharing a sweet black and white photo of the pair on their wedding day, he wrote, "Today is the 20th anniversary of my marriage to the brilliant, hilarious, amazing Leslie Mann. The greatest thing that has ever happened to me."
Aww.
According to Elle, Apatow and Mann first met while she was auditioning for The Cable Guy (1996), a film directed by Ben Stiller and produced by Apatow. After she finished and left the audition, Apatow realized, "There goes the future Mrs. Apatow."
"I had a soul connection instantly. I meant it. That's why I remember it," he added.
The pair later married in 1997. Apatow and Mann share two children together, daughters Maude, 19, and Iris, 14.
Happy anniversary, Judd and Leslie!