Batman Star Adam West Dead At 88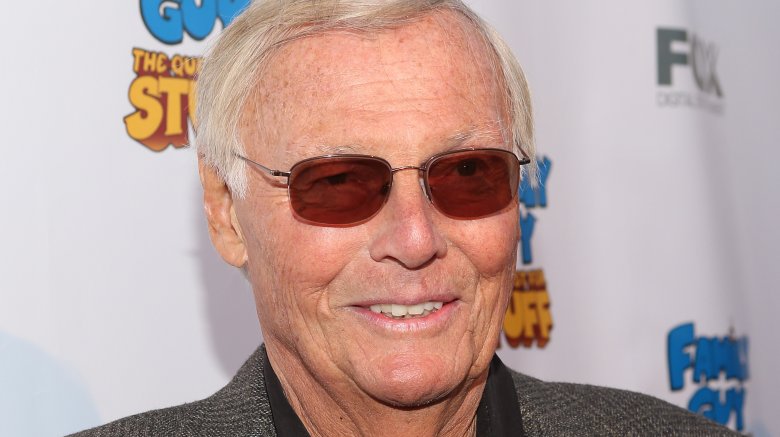 Getty Images
Actor Adam West has passed away. 
According to Variety, the star, best known for his portrayal of Batman, died in Los Angeles on the night of Friday, June 9, 2017, following a brief battle with leukemia.
"Our dad always saw himself as The Bright Knight, and aspired to make a positive impact on his fans' lives. He was and always will be our hero," West's family said in a statement.
West (born William West Anderson) gained fame for playing Bruce Wayne in the 1960s ABC comedy, Batman. The TV show was well known for its onscreen exclamations that have been parodied on television time and time again.
While he struggled to find work in Hollywood after Batman's cancellation, he later found success as a voice actor—taking on roles in various Batman-themed productions as well as playing Mayor Adam West on Family Guy.
West was 88 years old.
He is survived by his wife, Marcelle, as well as his six children, his five grandchildren, and two great-grandchildren.
Our thoughts are with West's loved ones at this time.