Charles Barkley Plans To Shed Weight At 'Fat Farm'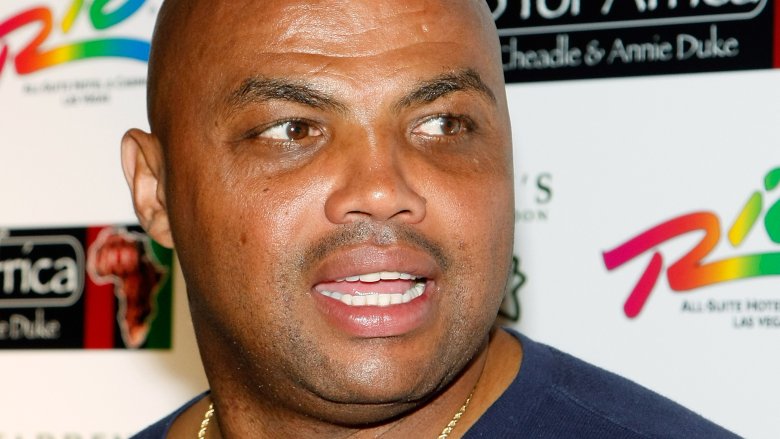 Getty Images
The retired basketball player won't be able to make it to the rest of the 2017 NBA games—he's off to a "fat farm" for six weeks. 
Charles Barkley revealed his plans to lose weight at a center in San Antonio, Tx during a NBA Finals game on Friday, June 9, 2017 (via FOX Sports Radio).
"Listen, I am embarrassed about how fat I have become," the sports commentator told his TNT co-hosts. "I've become lazy. Number one, I'm not healthy. I'm not healthy. Y'all not going to see me. I've got to come back for the [NBA] awards show. But I'm taking the next six weeks to get my fat ass in shape."
Barkley said that he wants to go away so that he won't be tempted to drink and will be forced to eat healthy and exercise.
sonofthebronx: Charles Barkley is going to a fat farm NBA TV NBA Finals Postgame https://t.co/Hi7VCD7cXj pic.twitter.com/opzPxodPyU

— FanSportsClips (@FanSportsClips) June 10, 2017
Part Two. Charles Barkley is serious about getting healthy. pic.twitter.com/wGbP8oU6Kj

— FOX Sports Radio (@FoxSportsRadio) June 10, 2017
In a 2016 interview with Any Given Sunday (via Us Weekly), the 54-year-old said that he first put on weight in 2000, after his paycheck was cut so that the Houston Rockets could bring Scottie Pippen to the team.
"The only year that I was fat was my last year in Houston because they had promised me $12 million," he explained. "When I showed up, the contract was only for $8 million. And I said, 'What happened to my other $4 million?' They said, 'Well, we just decided to keep it.'"
In 2011, Barkley became a spokesperson for Weight Watchers' "Lose Like a Man" campaign. In an interview with Game On! (via USA Today), the former athlete confessed to being 100 pounds overweight and even admitted that his doctor had warned him of the dangerous road he was headed down.
"The doctor said, 'Hey dude, if you don't lose some weight you're either going to get diabetes, have a stroke or drop dead. It's either A, B or C," Barkley said at the time.
Hopefully, Barkley will be able to accomplish his goal and meet his target weight this time around. See you in six weeks, Barkley!