Strange Things About Ryan Seacrest's Dating History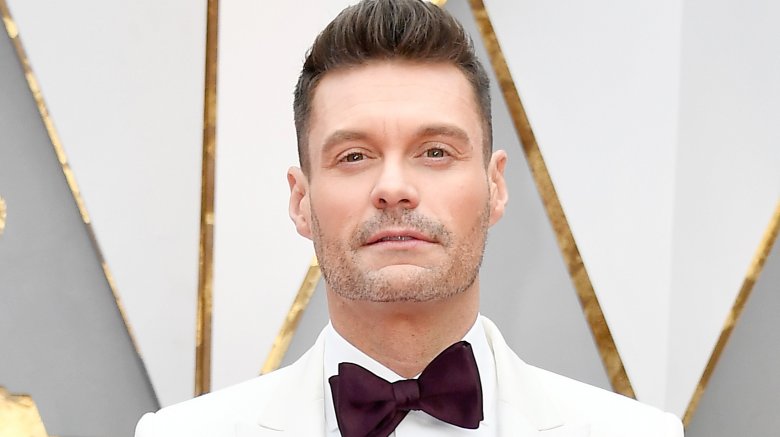 Getty Images
He's one of the busiest people in Hollywood, so in many regards, it's shocking to think that Ryan Seacrest even has time to date.
But whenever he does, his relationships are often studied under a microscope by the tabloids, and sometimes, strange facts are found. Here are the weirdest.
He likes to date much-younger women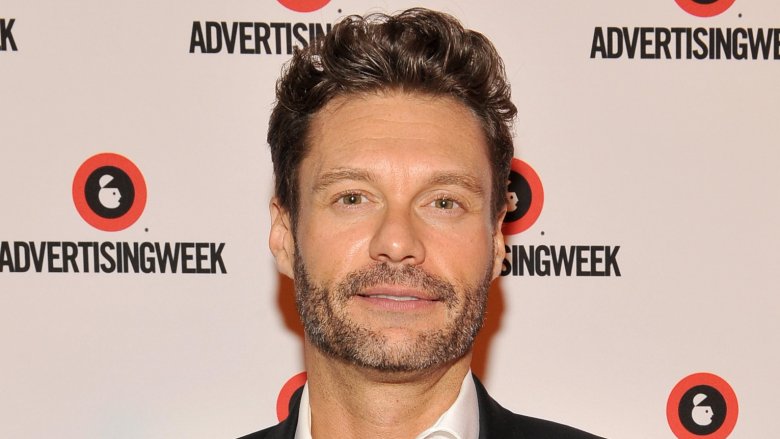 Getty Images
Men have been getting away with dating much-younger women for centuries, but it's still intriguing to note that whenever Seacrest lands a lady, they often tend to be way, way, way younger than the now-42 year old.
When he met Julianne Hough, his most high-profile girlfriend, she was barely old enough to drink; by the time they split over two years later, she was just 24 years old. 
Seacrest has continued to date women under 30 since he split from Hough in 2013. In 2014, he was linked to model Shayna Taylor, then just 23 at the time. The following year, he was spotted kissing former Miss Teen USA Hilary Cruz, then 26. He's now officially back together with Taylor, who is now 26. 
Which, okay, is totally enough to scream "pattern"!
His sexuality is still a topic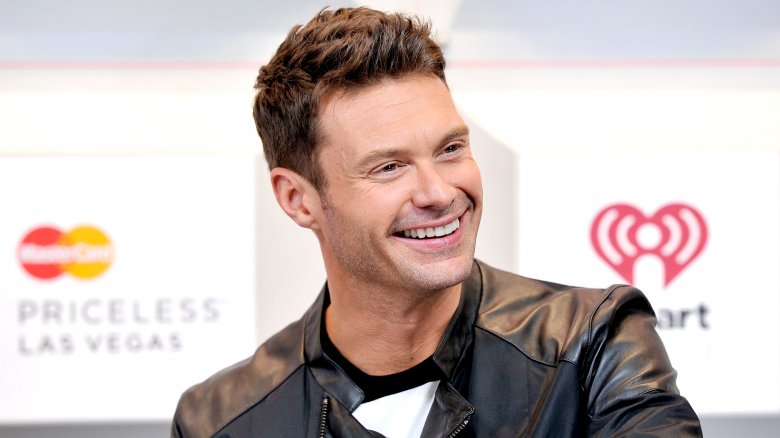 Getty Images
Although Seacrest has been linked to many beautiful ladies over the years, he's also battled rumors that he is gay, many of which date back to his awkward banter with Simon Cowell on American Idol. 
In fact, speculation over his sexuality has lingered in Hollywood for so long that when Seacrest went to tell friends he was going to co-host LIVE with Kelly Ripa, some thought his big news was that he was coming out of the closet.
In his defense, some of Seacrest's girlfriends, both rumored and real, have tried to put the rumors to rest over the years. In 2010, Erica Lancelotti told Howard Stern, "He loves women. He loves boobies." a few years earlier, Shana Wall told In Touch Weekly (via The Daily Mail), "Ryan is not gay, nor is he bisexual."
Okay, then!
He broke up with Teri Hatcher on the phone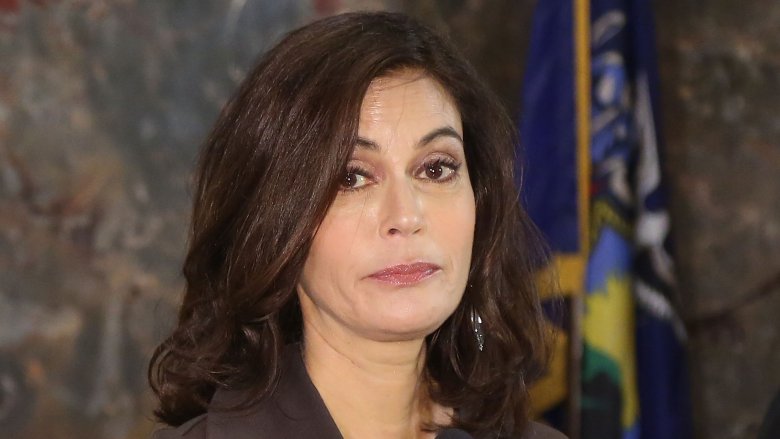 Getty Images
Of all of Seacrest's Hollywood flings, perhaps his weirdest was his very brief romance with Desperate Housewives star Teri Hatcher.
In early 2006, paparazzi spotted Teri Hatcher and Seacrest kissing in Malibu. News of the intimate moment spread like wildfire, though apparently, the spark was short-lived.
"I haven't seen him since that day," Hatcher told Oprah Winfrey two months after the photos went viral. Even worse, Hatcher alleged that Seacrest called her the day of their infamous smooch, telling her, "I don't think I can do this with you."
Ouch.
He once met a date by helicopter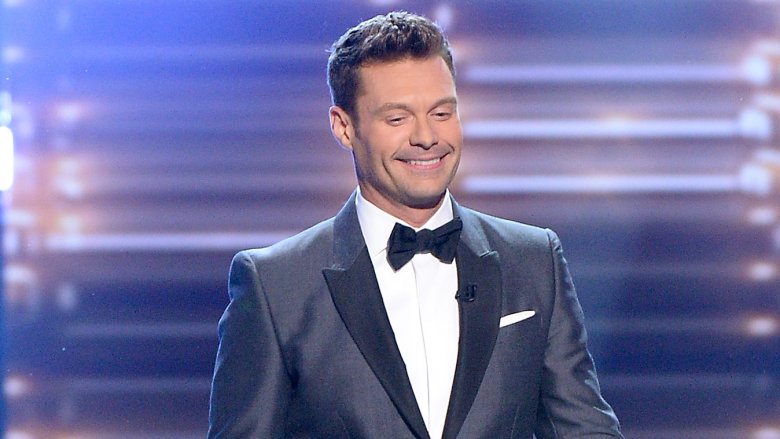 Getty Images
When you're as rich, busy and powerful as Ryan Seacrest, arriving to a date by car can sometimes seem a little, you know, passé.
Just ask Australian beauty Sophie Monk, who revealed in 2016 that Seacrest took a helicopter to meet her at Ellen DeGeneres' birthday party while she arrived by car.
But as ridiculous as that may sound, Monk insisted Seacrest wasn't trying to show off. "I had to meet him there," she clarified. "He was a bit busy."
Nothing was right about his relationship with Juilanne Hough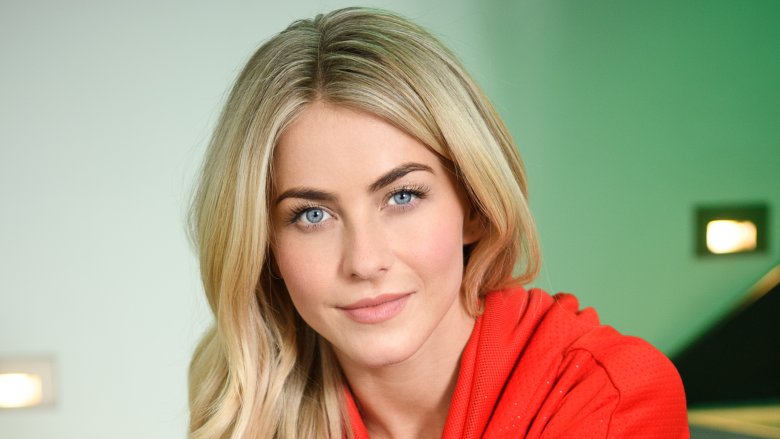 Getty Images
Seacrest dated Dancing With the Stars beauty Julianne Hough for about three years, but things weren't as wonderful as they so often appeared. One year after their split, Hough admitted to Redbook that "there was nothing right" about their relationship.
"I had one foot out because I didn't want to get hurt," she explained. "And I didn't say what was on my mind because I didn't want to ruffle any feathers. I needed to be perfect. But now I'm not holding anything back, because I'd rather get my heart broken than never know what it is to be completely, madly in love. If I had been this open in my last relationship, who knows?"
He lets his work get in the way of love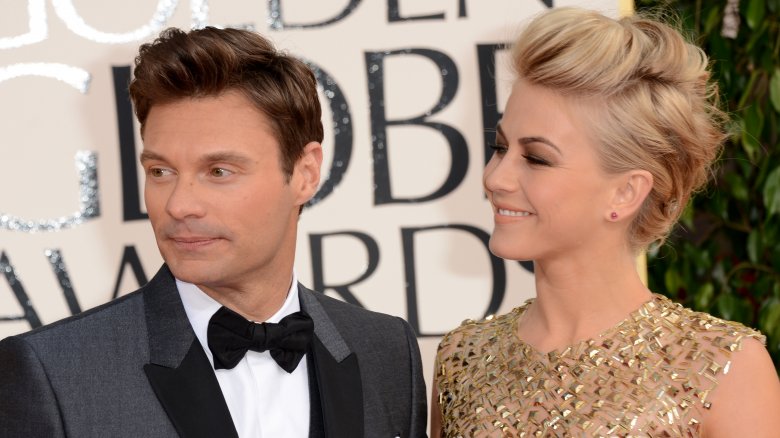 Getty Images
When you date someone as busy as Ryan Seacrest, it's inevitable that work will play a huge role in the relationship. But, if his breakup from Julianne Hough is any indication, Seacrest may prefer a big wallet to a big heart.
"Dude works all the time," a source told Us Weekly in 2013. "He never sleeps."
In fact, Seacrest's busy schedule was so nuts that even someone as busy as Julianne Hough couldn't keep up. "It's a lifestyle she couldn't handle anymore," the source continued. "Work always, always came first [for Ryan] She wants a more lowkey life."
And his work life won't slow down anytime soon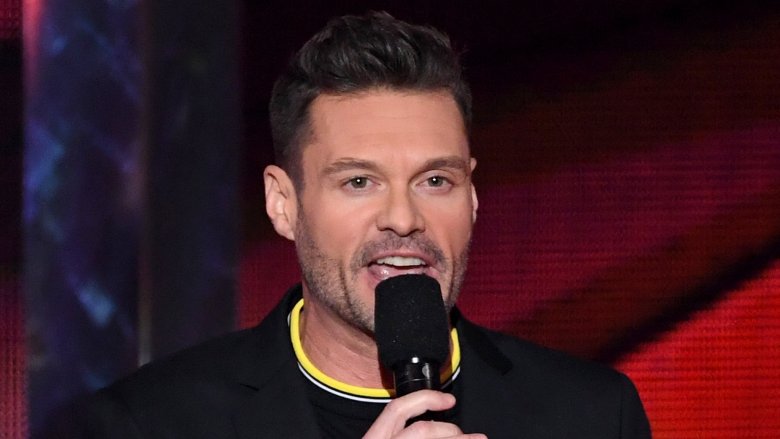 Getty Images
In May 2017, when reports circulated that Seacrest and Shayna Taylor had moved in together in Manhattan, it seemed like the radio-TV-everything host was ready to settle down; after all, he had just started his new daytime gig alongside Kelly Ripa.
But nope. Within days of his LIVE with Kelly and Ryan debut, TMZ reported that ABC was courting Seacrest to host its reboot of American Idol. Of course, Idol would tape in Los Angeles, meaning ABC would have to work its schedule around Seacrest's in order to get him to sign on. (TMZ has the potential schedule here, and it's dizzying.)
Sigh. Here's hoping Taylor has a lot of friends in Manhattan, as well as access to Netflix.
He almost got engaged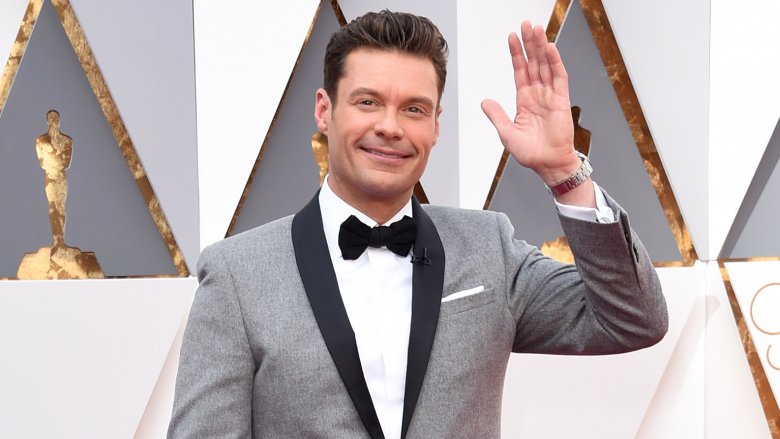 Getty Images
Seacrest's first day on LIVE with Kelly and Ryan got off to a slightly awkward start when Ripa asked him whether he had ever popped the question. His response was vague (the woman in question was not revealed), and seemed to suggest he may not be ready to walk down the aisle anytime soon.
"I did get close and I didn't do it and it was the right move," he said (via People). "But I love the idea  ... of marriage because my parents have been married for 47 years.
"I figure the longer I wait, the older I'll be, the closer to death I am, so I can get it in," he went on to say, adding, "and not screw it up."
How romantic.