Celebrities Who Passed Away Before They Turned 30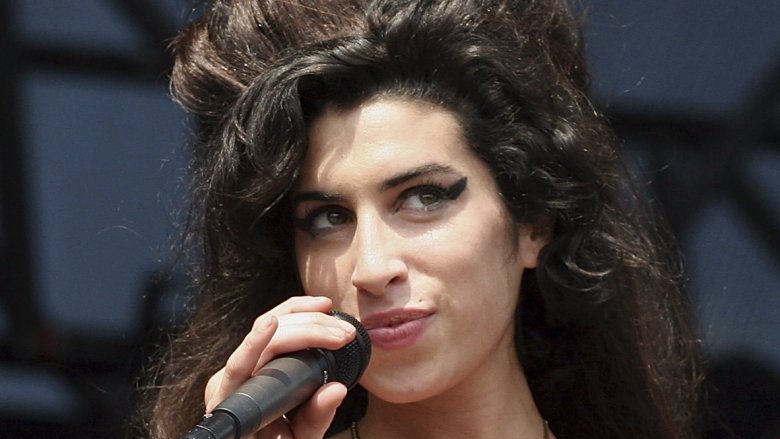 Getty Images
It's always said the good die young. These stars, although their lives were cut short, made big impacts on the music industry and Hollywood. Had they lived, their careers would have probably hit the stratosphere. From Kurt Cobain to Amy Winehouse and Heath Ledger, see which stars passed away before reaching 30.
Lee Thompson Young, 29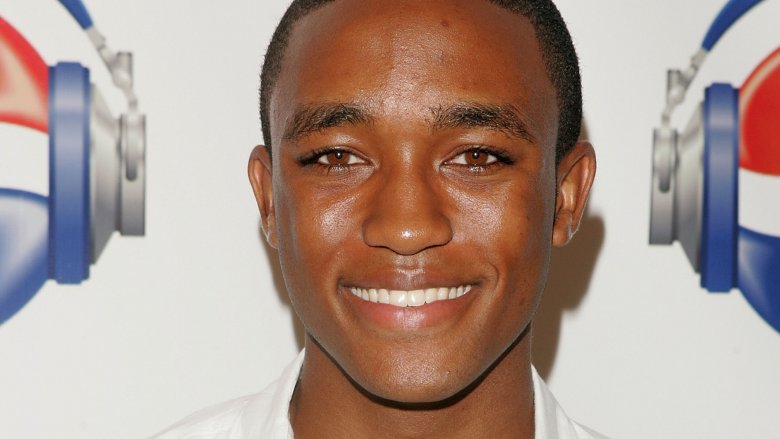 Getty Images
Any kid raised in the '90s knows Lee Thompson Young. He first captured hearts and minds on the Disney Channel as the star of The Famous Jett Jackson from 1998 to 2001. Although he appeared in several other Disney movies and projects, he didn't land back into popularity until landing on TNT's Rizzoli & Isles, on which he played Barry Foster starting in 2010.
By 2014, things had seemingly changed for the young star. According to USA Today, Young was found dead in his Los Angeles apartment in mid-August after failing to appear on set for filming one Monday morning. Young had committed suicide. "We are beyond heartbroken at the loss of this sweet, gentle, good-hearted, intelligent man," his home network TNT said in a statement.  "He was truly a member of our family. Lee will be cherished and remembered by all who knew and loved him, both on-and-off screen, for his positive energy, infectious smile and soulful grace."
 Months later, The New York Daily News uncovered that Young suffered from both bipolar disorder and depression in the time leading up to his suicide. A toxicology report uncovered no drugs or alcohol in his system. The gun he used to take his own life, a 40 caliber semi-automatic was registered in his name. Young also failed to leave a suicide note explaining his actions. His doctors also said he never showed never showed any signs stress or financial problems during his visits.
Kurt Cobain, 27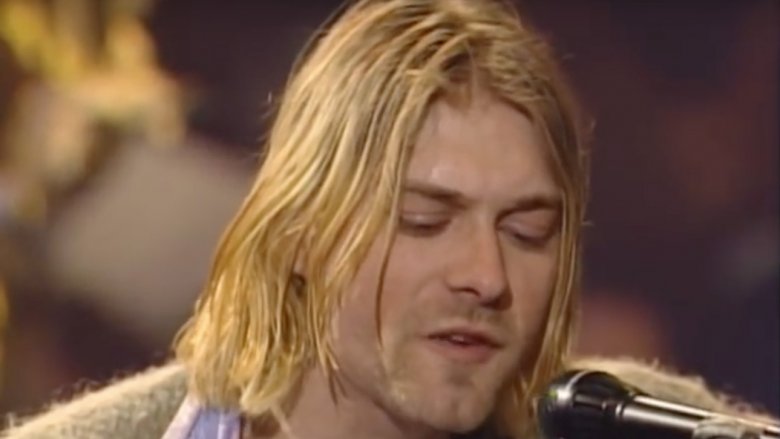 YouTube
In 1994, Kurt Cobain was a grunge rock legend with the legions of fans and fame to prove it. But despite being on top of the music world, Cobain was deeply depressed and hooked on heroin. According to a People story covering Cobain's last days, he was in a dark place. In fact, his behavior concerned many of his loved ones, including his mother, who filed a missing person's report, and his wife Courtney Love, who hired an investigator to find him. After numerous interventions and attempts to get the Nirvana rocker back on track, he finally agreed to attend rehab. His fellow rocker and friend Pat Smear threatened to break the band if he didn't get help and Love threatened to end their marriage as well. On April 1, he admitted himself into a facility in California.
But it seemingly wasn't enough to help Cobain. After two days of treatment, he checked himself out and returned home to Seattle. On April 5, things took a turn for the worst. Cobain took to a room above the garage and shot himself with 20-gauge shotgun. His body was found two days later by an electrician. Authorities were only able to identify him through fingerprints.
Although few details are known about his thoughts on his last days on earth, Cobain did leave behind a note. "Please keep going Courtney for Francis," he wrote. "For her life will be so much happier without me. I love you. I love you."
Amy Winehouse, 27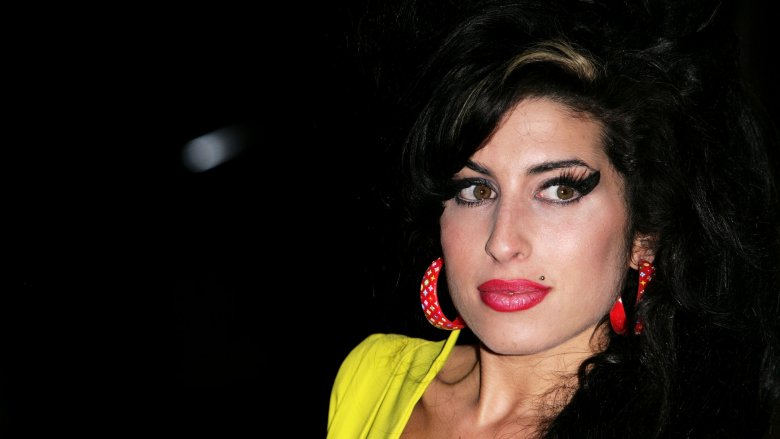 Getty Images
Amy Winehouse was one of Britain's great rising talents. With two albums and several Grammys under her belt, she was poised to stay on top. But she couldn't compete with an alcohol addiction, which took her life in July 2011. According to The Daily Mail, Winehouse spent her final hours alive drinking vodka and watching YouTube videos of herself. In all, she died from alcohol poisoning. The massive amount of booze she had in her system caused her stop breathing and fall into a coma. Her security guard, who lived with her, said she seemed her usual "bubbly self" the night before her death and that he discovered her dead the following day. Two bottles of vodka were found at her bedside.
Winehouse's battle with booze was ongoing. She was reportedly sober some 12 or 13 days before her death. But, she started drinking again a mere three days before she was found because she was "bored."
 According to a Rolling Stone profile on her tragic life, the years leading to her death were difficult. She was reportedly in and out of rehab for drug abuse; she landed assault charges for fighting; and she often emerged in public looking awful with sores on her face and scratches over her body. Per her father, the constant smoking landed her in the early stages of emphysema. Working also became difficult as she was unable to secure the proper paperwork to travel to the United States to perform.
River Phoenix, 23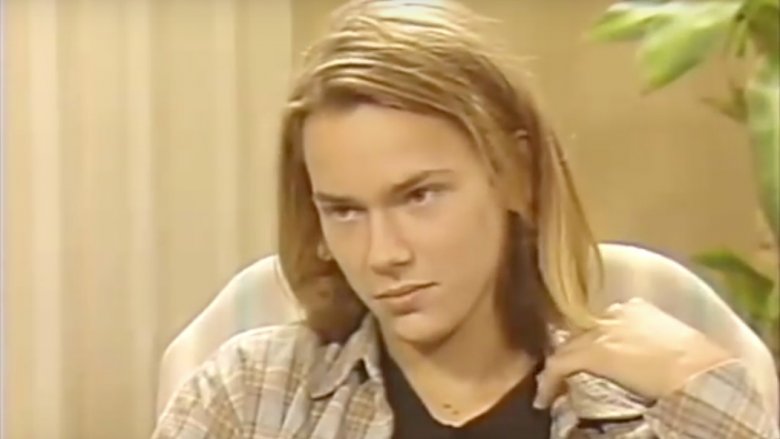 YouTube
At the age of 23, River Phoenix was one of Hollywood's most promising actors with his entire career ahead of him. But a deadly mix of drugs ended his career before it even truly began. Phoenix's final days were recounted in the book Running with Monsters by Bob Forrest who is also a celebrity rehab therapist. According to a New York Post write up, Phoenix was living a very pure life on a vegan diet but soon turned to drugs. In fact, in the days before his sudden death, he was confined to doing drugs with Red Hot Chili Peppers star John Frusciante. The pair went on a massive drug bender, which Forrest explains: "First, smoke crack or shoot coke directly into a vein for that ninety-second, electric brain-bell jangle. Then shoot heroin to get a grip and come down enough to be able to carry on a conversation for a few minutes before you start the cycle again."
 But that combination of heroin and coke finally caught up with Phoenix on October 31, 1993 when he and Frusciante hit Los Angeles' Viper Room. "River was obviously wasted and was as unsteady as a boxer who had taken too many headshots," Forrest said. Phoenix looked extremely pale that evening and confessed to not feeling good and even thinking he was "OD'ing." Not longer after, Phoenix was dragged outside the club where he was in fact overdosing. He was taken to a nearby hospital where he died.
Heath Ledger, 28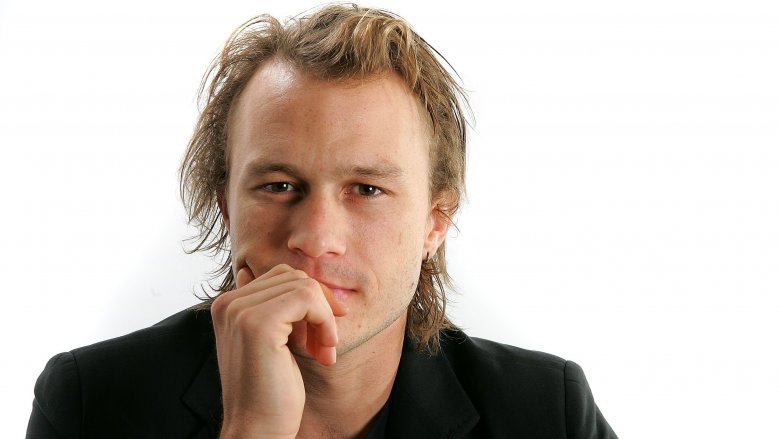 Getty Images
Dark Knight and Brokeback Mountain star Heath Ledger was one of Hollywood's most respected young actors at the time of his sudden death in January 2008. According to Us Weekly, Ledger died of an "acute intoxication." The list of drugs found in Ledger's system were lengthy—oxycodone, hydrocodone, diazepam, temazepam, alprazolam and doxylamine—per his toxicology results.
Years later, the public learned that his sister, Kate, had warned him of mixing so many prescription drugs. "His sister was on the phone with him the night before telling him not to take the prescription medications with sleeping tablets," his father Kim told The Daily Mail Australia. "He said, 'Katie, Katie, I'm fine now. I know what I'm doing.' [Heath] would have no idea."
Kim would also say he loved his son dearly, but Ledger's death was no one else's fault but his own. "It was totally his fault," Kim said. "It was no one else's. He reached for the [the pills]. He put them in his system. You can't blame anyone else in that situation. That's hard to accept because I loved him so much and was so proud of him."
In the months before his death, he described his restless state to The New York Times after completing Dark Knight and the Bob Dylan biopic I'm Not There, per Today. "I couldn't stop thinking," he said. "My body was exhausted, and my mind was still going." 
Aaliyah, 22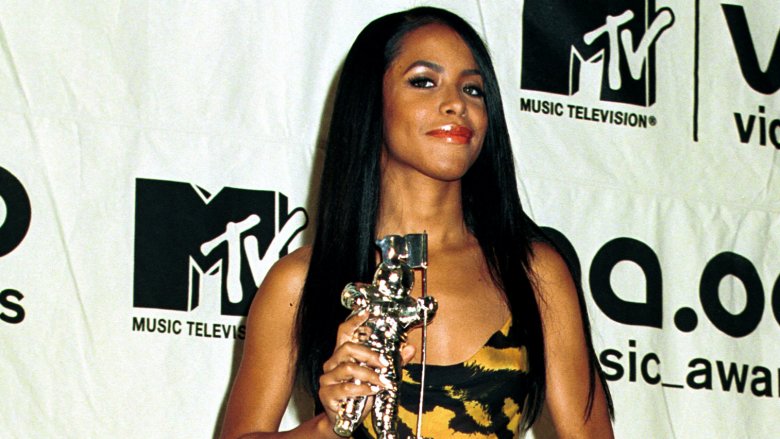 Getty Images
Aaliyah was one of music's biggest stars at the time of her tragic death on August 25, 2001. The young star was just 22. Despite her youth, she had been in the music industry since she was a teenager and released a total of three albums and starred in several films.
According to ABC News, a small plane from the Bahamas carrying the "Rock the Boat" singer crashed shortly after take off. She was in the island nation to shoot a music video. The site adds there may have been issues with the plane before taking off—mainly the weight of the equipment onboard plus several passengers. There was also trouble with starting one of the engines, which may have caused engine failure thus the crash. Aaliyah reportedly died instantly.
Fifteen years after the crash, Damon Dash, who was dating her at the time of her death, claimed her could have saved her life. "If I was there, I would have made sure that that jet that was supposed to be for her ... she would have been on that," Dash shared on The Real (via Us Weekly). "I wouldn't have got on that plane, you know what I'm saying? So it probably would have been different. But you know, everything happens for a reason." He also says Aayliah didn't feel comfortable with the plane. "And I was like, 'Don't get on it.' And she was just like, 'You know, I gotta do it,'" he recalled. 
Selena, 23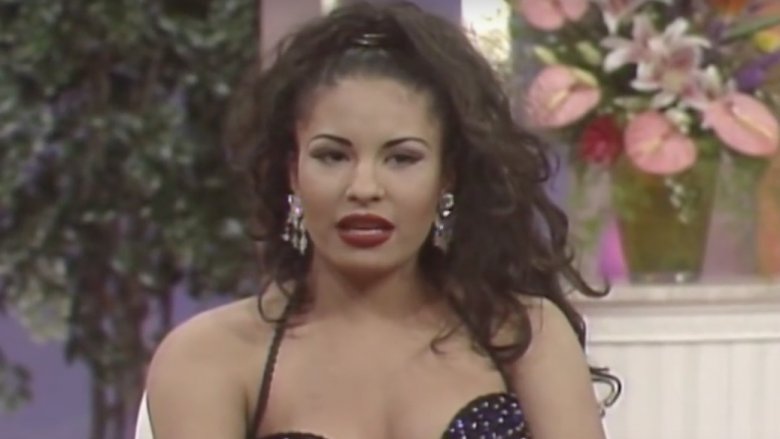 YouTube
Mexico's leading lady in the early '90s was Selena. At the tender age of 23 she had amassed a legion of fans all over the Central and North America. But her reign came to a screeching halt after her former employee and president of her fan club, Yolanda Saldivar, shot her to death at a motel in Corpus Christi, Texas, in March 1995, according to The New York Times.
Selena's father, Abraham Quintanilla, explained it all saying, Saldivar had been fired from her job at the family's clothing store over missing money three weeks before the shooting. "There have been discrepancies," Quintanilla said. "And they resulted in her shooting Selena." As the story goes, Selena asked for the money back and they arranged to meet up. After killing Selena, Saldivar commanded a 10-hour stand-off while she held a gun to her head.
In March 2017, 22 years after Selena's death, the star's family remembered her. "Early on when she passed away, people tell me that time heals your heart and I couldn't understand that," Selena's sister Suzette Quintanilla told Entertainment Tonight. "It's not so much that time heals your heart, it's more that time helps you deal with what's been put in front of you."
"We're programmed emotionally and spiritually to accept that the older folks go first, but when your child goes first, it's a different kind of pain," Selena's father said. "Death is a very painful thing for humans. It is." 
Tupac, 25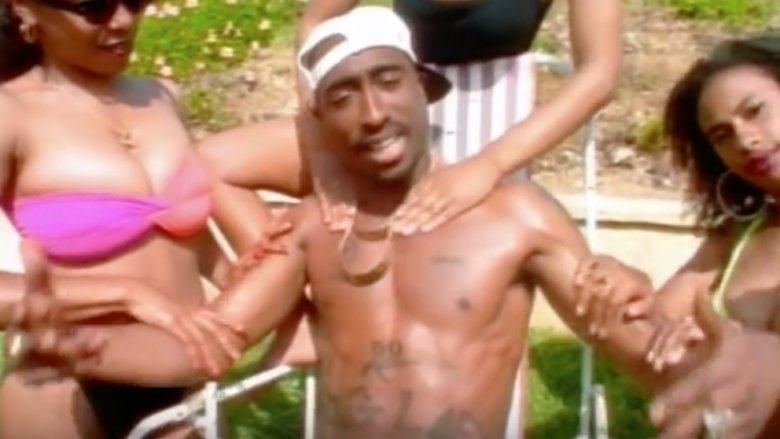 YouTube
Rap star Tupac was quickly building a mega-music empire before his shooting death on September 13, 1996. Tupac was the casualty of a drive-by shooting in Las Vegas. Four bullets struck him in the chest on September 7. After being rushed to a nearby medical center for care, and having his right lung removed, doctors gave him a slim chance in living, reports The New York Daily News. He ultimately died of "respiratory failure and cardiopulmonary arrest," a hospital spokesperson shared. Tupac was 25. According to the attending officer, Chris Carroll, at the scene of the crime, Tupac's final moments weren't kind. "He looked at me, and took a breath to get the words out, and he opened his mouth," Carroll said per CNN. "And then the words came out: 'F**k you.'"
For years, the troubled and often controversial rapper's death has plagued fans and the media. No suspects were charged in the shooting matter and it's largely remained a mystery. According to Complex, Tupac's former business partner and friend Suge Knight claims he knows who killed Tupac. In fact, Knight claims the bullets that took Tupac's life were originally intended for him. In a signed affidavit, Knight says his ex-wife Sharitha and his former Death Row security head Reggie Wright Jr. were out to kill him, but accidentally killed the wrong guy. The theory is spelled out in the documentary Tupac Assassination: Battle for Compton.
Biggie Smalls, 24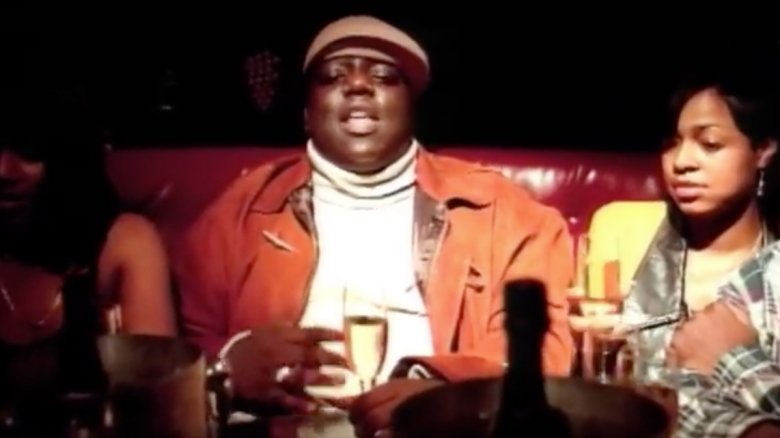 YouTube
On March 10, 1997, violence rang out once again, this time killing Brooklyn rapper Biggie Smalls. He was 24. According to The New York Times, he was the victim of a drive-by shooting in Los Angeles. As the story goes, Biggie was exiting an overcrowded party and awaiting inside his SUV when a car pulled up and sprayed bullets. Years earlier in an interview, he confessed to being fearful his life would taken at any moment. "I'm scared to death," he said sharing he kept two 9-millimeter guns under his mattress. "Scared of getting my brains blown out."
Twenty years later, Biggie's mother, Voletta Wallace, says she knows who killed her son and blames the Los Angeles Police Department for dragging their feet. "I have a very good idea who murdered Christopher and I genuinely believe that the LAPD knows exactly who did too," she told The Daily Mail (via The Daily Beast). "They've done their investigation, but they just refuse to move forward. I don't know why they haven't arrested who was involved. It seems to me that it's one giant conspiracy."
His short life and rise to fame was imagined on the silver screen for 2009's Notorious. It was directed by George Tillman Jr. and starred big name actors like Angela Bassett and Derek Luke, according to IMDb. It also earned a host of nominations as well as fan applause. 
Janis Joplin, 27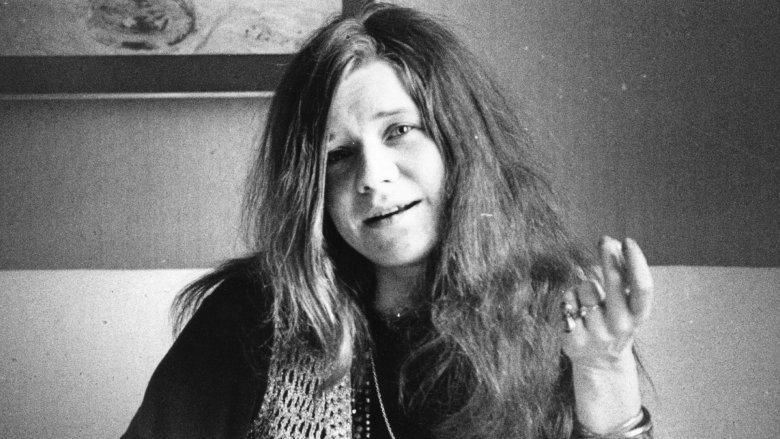 Getty Images
Rock goddess Janis Joplin died at age 27 from a drug overdose on October 4, 1970 in Hollywood, reports Rolling Stone. She was discovered with bloody lips, a broken nose and was holding $4.50. John Cooke, her road manager, made the gruesome discovery after being ordered by a producer to find her when she failed to show up for work. She had been dead for at least two hours. Although authorities claimed to not have found drugs in her motel room, the star had about 10 to 14 "fresh needle marks" on her left arm.
Despite drugs, her circle of friends and cohorts said she was positive in the days and weeks before her passing. "She seemed very happy. She told me she was thinking of getting married," said her attorney Robert Gordon. "She'd been going with a guy named Seth Morgan for a couple of months. I don't believe he is in music. I think he is from Maine." She was also apparently excited about the music she was recording. "She was also very happy about her album," Gordon added. "She'd been in town about a month recording it, and she was enthusiastic about the band and about her own singing. She said she 'felt like a woman.' The band had a tour scheduled for November." Her ashes were scattered off the coast of Marin County, which is located in San Francisco. 
Jimi Hendrix, 27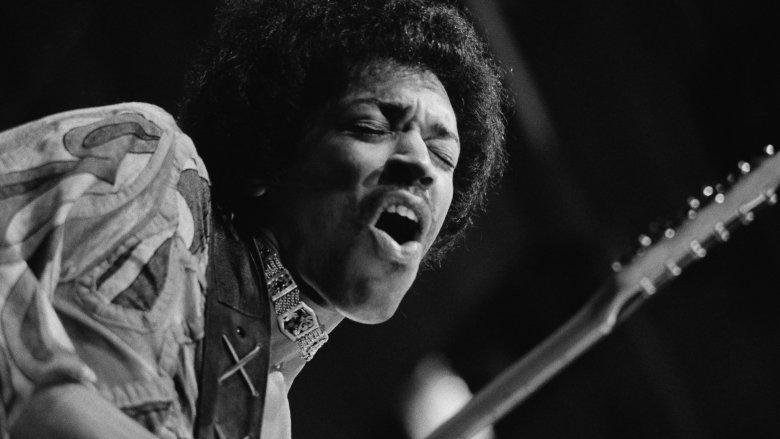 Getty Images
Guitar and rock legend Jimi Hendrix died on September 18, 1970 in England after a drug overdose. He was only 27 years old. According to Rolling Stone, the rocker took nine sleeping pills and simply died of suffocation from vomit covering his airways. He left behind a suicide note, which was quite lengthy, and was written in the form of a poem, adds the site. It was written for his then girlfriend.
"The poem just says the things Hendrix has always been saying, but to which nobody ever listened," Hendrix's friend Eric Burdon said. "It was a note of goodbye and a note of hello. I don't think Jimi committed suicide in the conventional way. He just decided to exit when he wanted to." His remains were buried in Renton, Washington's Greenwood Memorial Park Cemetery, adds another Rolling Stone report. Decades after his death, his body was removed from its original plot and relocated in a new memorial at the same grave yard.
The musician, who is known for destroying his own guitar and other stage equipment, once described what will happen after he dies, according to The New York Daily News. "I tell you when I die I'm going to have a funeral," he said. "I'm going to have a jam session. And, knowing me, I'll probably get busted at my own funeral."