Kate McKinnon Got Hooked On Newspapers After Joining SNL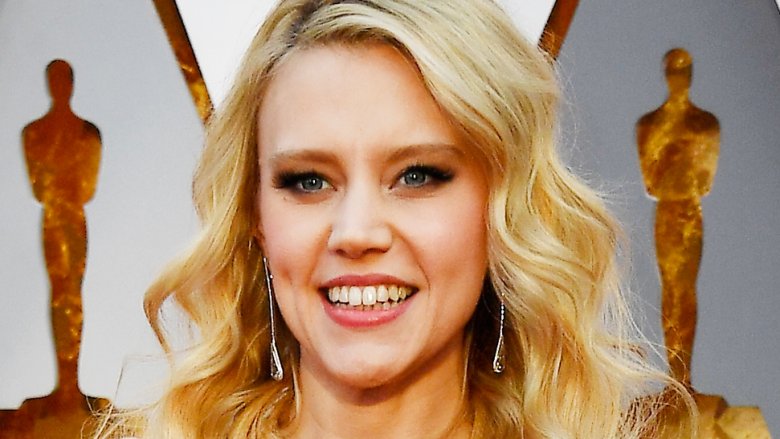 Getty Images
She's known for her spot-on impression of Hillary Clinton; however, Kate McKinnon admitted in the July 2017 issue of Elle that she didn't start following politics until after she was cast on Saturday Night Live.
"I wasn't a newspaper person until I got hired here," the Emmy winner revealed. "You have to get ideas from somewhere, and when the election began, I began reading [The New York Times]. Now it's an everyday thing."
Well, almost everyday. "When we're off, I try not to do it as much because you want to have a moment of joy," she quipped.
Meanwhile, McKinnon, who was interviewed for the magazine by SNL alum Tina Fey, also touched upon her many famous impressions, which have included Kellyanne Conway and Ellen DeGeneres, in addition to Clinton.
"It's much easier for me to do an impression of someone real, because you and the audience begin with a baseline understanding of this person's life," she said. "And then if you subvert that in any way, it's a little comedy surprise. That does the bulk of the work for you."
McKinnon's cover story for Elle hits stands on June 20, 2017.