Corinne Olympios Speaks Out About Bachelor In Paradise Scandal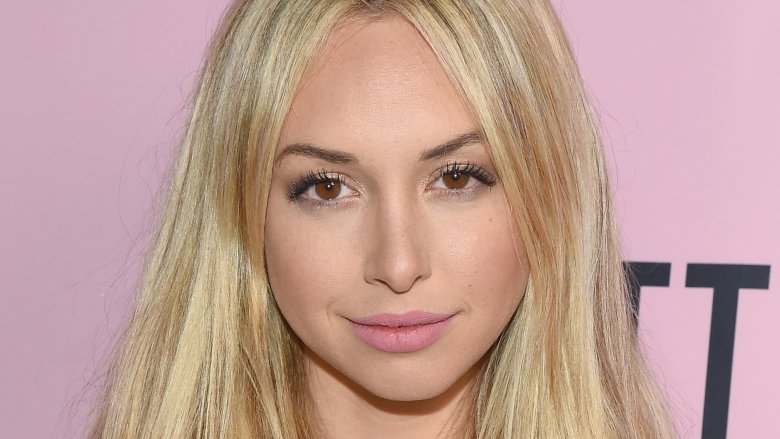 Getty Images
This isn't good. 
After alleged sexual misconduct occurred during filming, the production of the popular reality show Bachelor in Paradise was suspended. While not many details of the incident have been released, reports indicate that contestants Corinne Olympios and DeMario Jackson had engaged in sexual activity while the cameras were rolling. However, Olympios may have been too drunk to consent, which could spell sexual assault.
While Jackson has remained adamant that he did no wrong—and has even called for the tapes to be released, in order to clear his name—Olympios has been quiet. Well, until now.
In a statement obtained by Entertainment Tonight, Olympios claims that she is "a victim."
"I am a victim and have spent the last week trying to make sense of what happened on June 4," Olympios revealed. "Although I have little memory of that night, something bad obviously took place, which I understand is why production on the show has now been suspended and a producer on the show has filed a complaint against the production."
"As a woman, this is my worst nightmare and it has now become my reality," Olympios' statement goes on. "As I pursue the details and facts surrounding that night and the immediate days after, I have retained a group of professionals to ensure that what happened on June 4 comes to light and I can continue my life, including hiring an attorney to obtain justice and seeking therapy to begin dealing with the physical and emotional trauma stemming from that evening."
Warner Bros. is investigating the incident, which was reportedly brought to the network's attention by a producer of the show. "There are no authorities involved, no law enforcement but the incident was flagged internally and they take these matter seriously, so they're looking into it," a source told People.