Real Housewives With Huge Secrets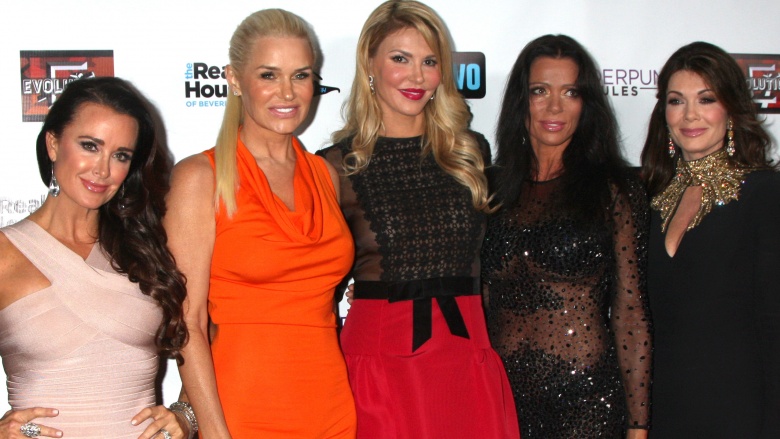 Getty Images
As real as they claim to be, a lot of the Real Housewives try their best to hide things about themselves, making them more like fake housewives. But we've done a little research, and we've found out some secrets so that you can know just who some of these people really are.
Kim Richards Had A Nose Job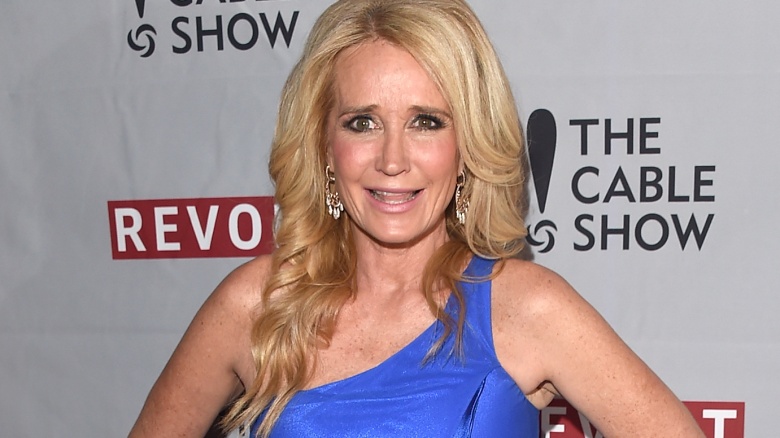 Getty Images
Okay, so Kim Richards getting a nose job back around October of 2012 isn't that much of a secret. Pictures of her with a bandaged nose and puffing on an e-cigarette are floating around the Internet. Also, the fact that a bump she once had on her nose has gone missing is as plain as day. But one of the big secrets of having her schnoz done is that Bravo paid for the surgery, according to gossip monger Perez Hilton. Apparently, Bravo created the whole story surrounding her honker getting remodelled, all for the ratings of course. But then there's the other big secret, which we're still unsure about: why would she go through all the trouble of getting a new nose yet do nothing about that weird grin of hers?
Adrienne Maloof Used A Surrogate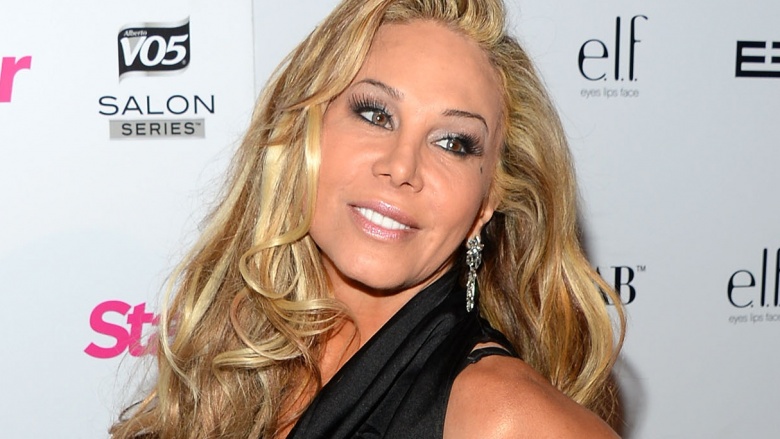 Getty Images
According to Radar Online, Adrienne Maloof used a surrogate to birth her twins, and that's part of the reason she was let go from the show in March 2013. You see, after castmate Brandi Glanville ran her mouth about it one episode, Maloof sent her lawyers on the producers at Bravo, who then spent many hours and a lot of money to ensure no mention of the surrogacy made it to air, which they didn't have to do. But not long after the people at Bravo went through all that trouble, Maloof and her permanent RBF went and talked about the surrogacy to Life & Style magazine. That's a pretty two-faced thing to do, but then again, she's a Real Housewife, so being two-faced should have been expected. But kudos to Bravo for calling out and canning her for it. Now if they could just find reasons to can the rest of them.
Kyle Richards Might Have Hired Faye Resnick To Cause Trouble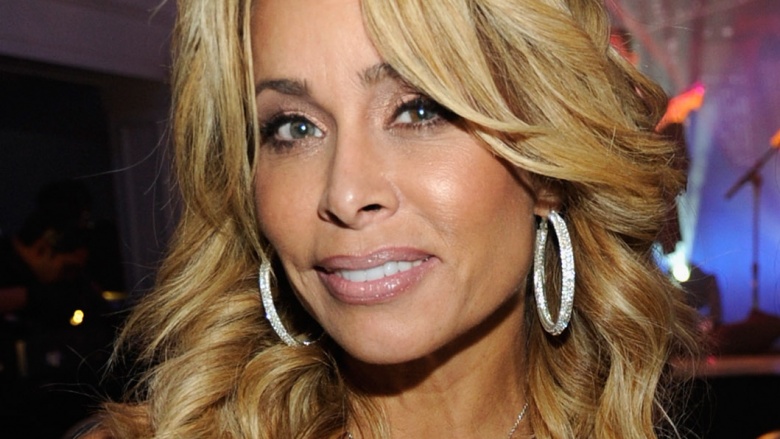 Getty Images
Even though she was never a Real Housewife of Beverly Hills, living Tiki mask Faye Resnick never shied away from causing trouble. Hey, a girl's gotta fit in. But the trouble she caused was a little strange, considering it involved attacking Brandi Glanville, a woman she barely knew. One theory explaining this behavior is Resnick's desperation for more camera time, which goes without saying since she appeared on Real Housewives. But another theory, reported by Huffington Post, is that Kyle Richards hired Resnick to cause trouble during the third season, which Richards denies. She claims Resnick's behavior was caused by comments made by Glanville concerning Kyle's sister Kim Richards. And, of course, crystal meth. Out of all the possible explanations, that last one sounds the most plausible, really.
Lisa Rinna Could Be A Beard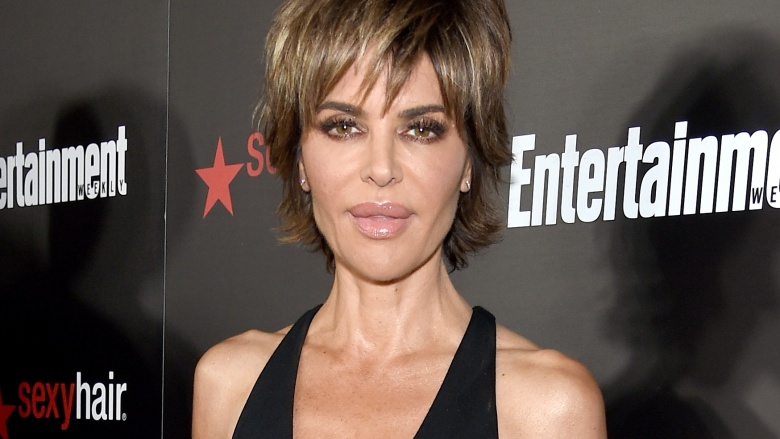 Getty Images
The veteran Real Housewives aren't the only ones with secrets. Newcomers like Lisa Rinna, who joined the Beverly Hills cast in season five, has her secrets too. Rather, it's been speculated that her husband Harry Hamlin does. During an argument while on a trip to Amsterdam, castmate Kim Richards suggested that Hamlin was gay. Richards wasn't the first person to level similar allegations about Hamlin. Rumors of his alleged homosexuality have existed since he began acting in the late 1970s. But while Hamlin doesn't let the rumors bother him, Rinna goes ballistic whenever someone utters them, just like she did with Richards. Rinna flipping out the way she did—maybe she protests too much? But all the hubbub over Hamlin aside, the question we have to ask is this: was taking the Real Housewives to Amsterdam, where legal drugs flow like water, really the best idea? The insurance costs alone must've been a fortune...
Teresa Aprea's Husband Allgedly Slept With Her Mother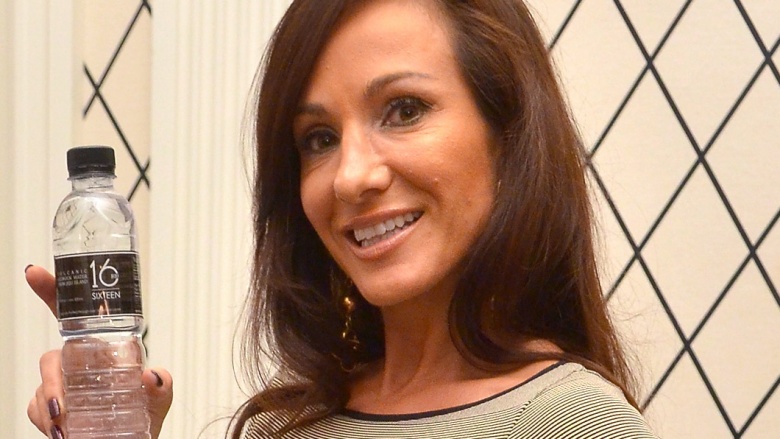 Getty Images
It should come as no surprise that one of the real housewives' husbands cheated. But Real Housewives of New Jersey's Teresa Aprea's husband Rino had to go and be all creepy about it—allegedly. According to Victoria Gotti, a beacon of honesty, not only did Aprea's on-again, off-again husband Rino cheat on her, he cheated on her with her mother. Of course, Gotti didn't tell this to Aprea. Instead, she shared this information to Teresa Giudice during season six, and we're pretty sure no arms were twisted at all in the divulging of this info. Like any good wife, Aprea denies these claims. But if Rino did it, at least he kept it in the family. Keep it classy, New Jersey!
Joanna Krupa Was Allegedly A Prostitute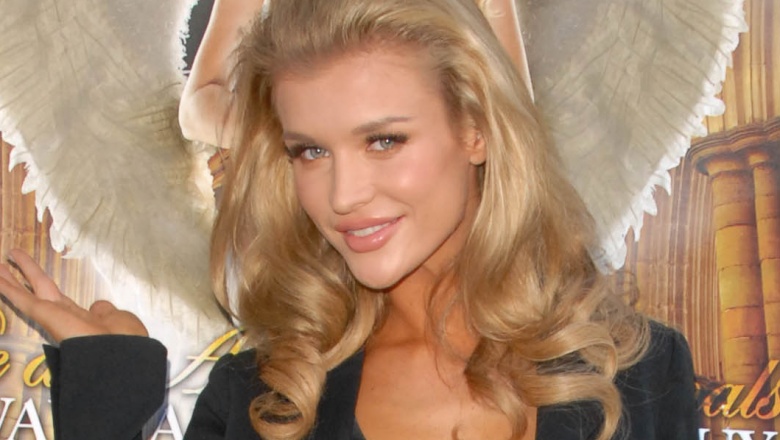 It seems like more than a few people are accusing pin-up hottie Joanna Krupa of being a lady of the night. We don't have enough room to go into all of the people making this accusation, so we'll just go over a couple of the more "important" ones. According to TMZ, a website called The Dirty claimed that Krupa was "a confirmed hooker" in 2012. Krupa took legal action against the site. In addition, Krupa's Real Housewives of Miami castmate Lisa Hochstein claims to have heard of Krupa's hookeriness from "many sources," according to The Daily Mail. Hochstein, of course, refused to name sources, but according to Hochstein, Krupa will go to bed with anyone with $10,000.
Lisa Hochstein May Have A Drug Problem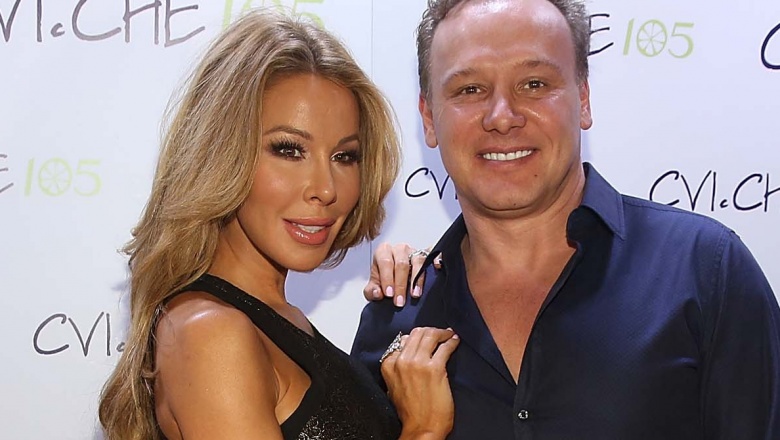 Getty Images
Of course, Lisa Hochstein should be the last person to throw shade at anyone over anything. Right after she accused Joanna Krupa of being a high-priced hooker, Krupa let slip about Hochstein's drug problem. Of course, Krupa does have cause to be upset over Hochstein's drug use. According to Krupa, Hochstein tried to score at Krupa's wedding, while Hochstein was a member of the wedding party. There's no mention of just what Hochstein tried to score, but since she's a real housewife, it could be anything. Rumor has it that Hochstein is seeking legal action against Krupa over these allegations, which Hochstein denies. These ladies are in so much denial. Of course, they'd probably deny that too.
Ampika Pickston Was A Mistress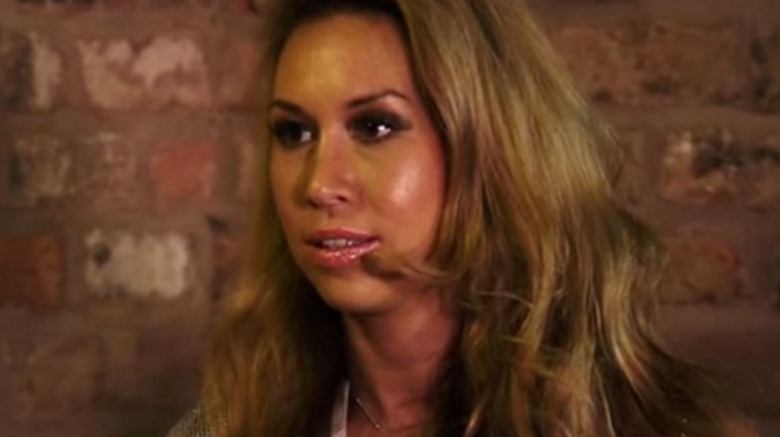 The real housewives across the pond, like Ampika Pickston of The Real Housewives of Cheshire, have their secrets too. During the second episode of season one of the show, Pickston revealed to her castmates that she had been a mistress for six years, from 2009-2015. The man with whom she had a relationship was not married, she said, but he still kept her a secret for some reason. About a month later though, she claimed to have been done with the man and was moving "on to pastures new," according to The Mirror. Though disgusted at first, her castmates have grown to support her decisions and her attempts to move on with her life. All this acceptance over in England—it does sound a tad boring. How can the Brits stand it?