Why Don't The Jonas Brothers Get Along Anymore?
Getty Images
Once the Jonas Brothers released their self-titled first album in 2007, it was just about impossible to go a day without hearing them on the radio or seeing them on TV. From the time of their explosive start until they officially broke up in 2013, the trio released a number of chart-topping hits, starred in Disney's Camp Rock franchise, and even had their own Disney Channel show, Jonas. These days, however, it's unusual to see Nick, Joe, and Kevin together. So put your favorite Jonas Brothers song (we know you have one) on repeat and read on to find out the real reason the Jonas brothers don't get along.
The band went on hiatus in 2010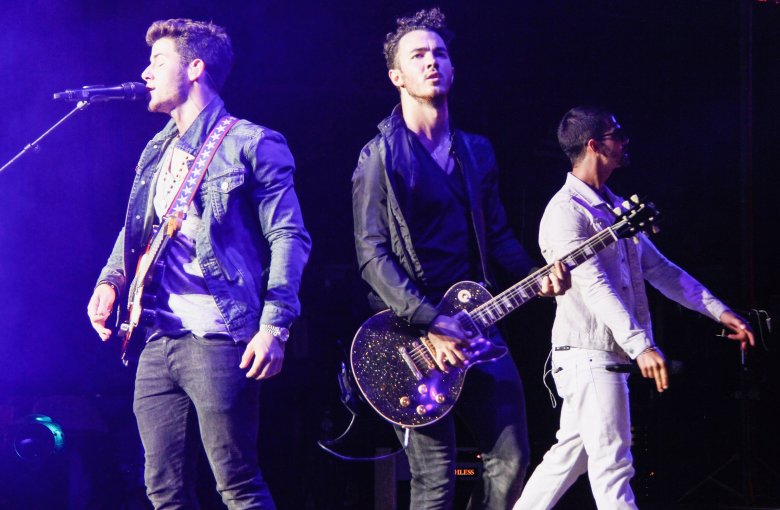 Getty Images
By the time 2010 rolled around, as a band the Jonas Brothers had already seen tons of success. They'd just released their third album in three years and had multiple world tours and a successful Disney career under their collective belt. 
Not surprisingly, all of the hard work took its toll. "This crazy world that looks like a lot of fun is also really stressful and crazy at times," Kevin said in a 2013 interview with a Minnesota radio station while discussing the hiatus. On why they decided to take a break, the eldest Jonas said, "We were like, 'let's not implode, let's just take some time off and really kind of focus on what we want to do.'" 
According to Nick, the hiatus played a pivotal role in allowing the brothers to grow up and become their own people — all in hopes of returning to the band eventually. "In these past three years, my brothers and I have not released a record, but we've really come into our own as men," he told The Hollywood Reporter in 2012, a couple years after the band decided to hold off on making new music. "We've also lived life, which is an important part to making a record."
They left their record label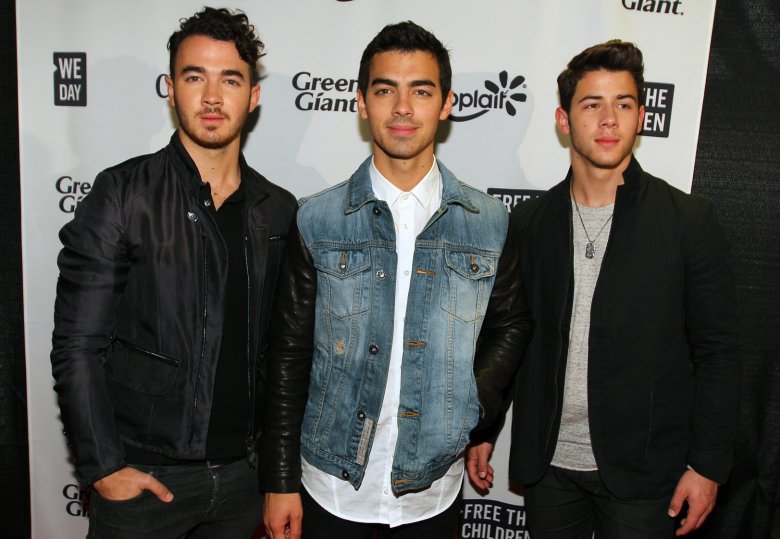 Getty Images
In 2012, the brothers decided to leave Hollywood Records and take charge of their own musical direction. "We've been blessed to have a lot of success with Hollywood and with Disney, but speaking on behalf of my brothers and our team, we're all looking forward to this next chapter," Nick told The Hollywood Reporter. "We're ready for that next step as a group, and being able to take our work with us was so important." At this point, it sounded like they were all still interested in being a band — just at their own pace. During this time, the brothers each went on to do their own things. Joe released his first solo album, Fastlife; Kevin starred in a reality show with his new wife; and Nick Jonas took to the Broadway stage. 
In hindsight, ditching their record label may be the point where the Jonas Brothers as we knew them really began to fall apart, as they were no longer under any contract to continue on as a band. As their manager Johnny Wright told The Hollywood Reporter, "We don't have to have a record out under any time constraints, so they're free to just create and explore and do it at their own pace. And they're enjoying it."
The band disappointed fans when they canceled a tour in 2013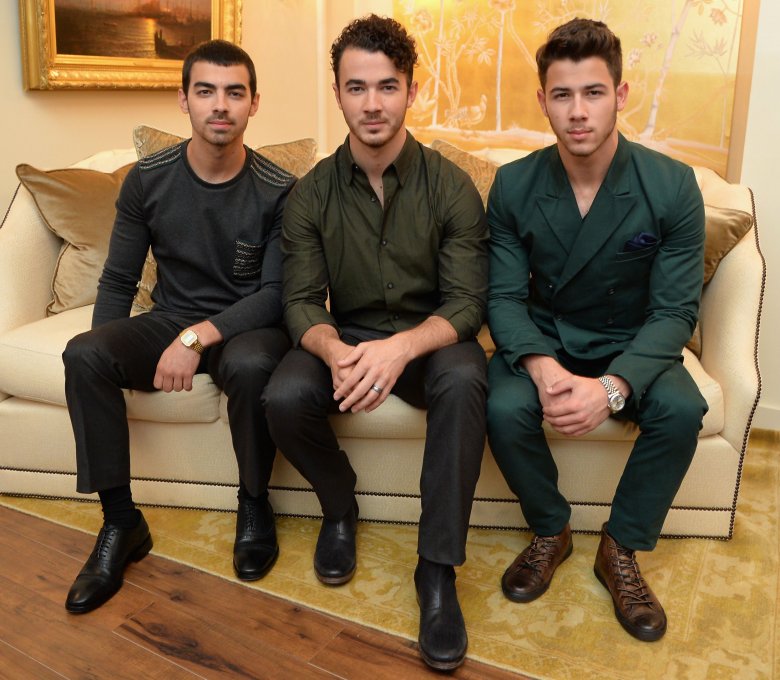 Getty Images
In 2013, the Jonas Brothers made a comeback with two new songs (that were catchy as ever) and planned a world tour and new album. However, according to People the brothers canceled the tour just two days before it was scheduled to begin. "There is a deep rift within the band," their spokesman, Jesse Derris, told People. "There was a big a disagreement over their music direction." 
In a 2016 Reddit AMA, Joe made a surprising revelation that his relationship with his brothers was broken at the time. "I was seeing a therapist and I wasn't on speaking terms with my brothers," he wrote. The band officially broke up just a few weeks later, though at the time they didn't blame it on any one person. "It was a unanimous decision," Joe told People.
Nick revealed he was the reason for the band's breakup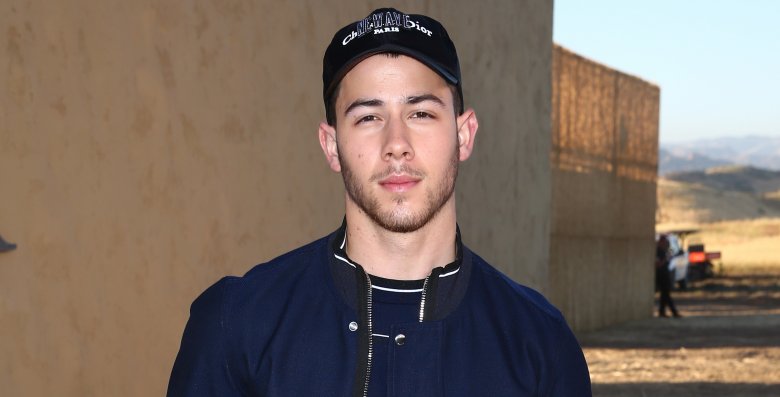 Getty Images
If you think it's strange that a band would release two singles and plan an entire tour around an upcoming album just to break up right before doing so, that's because ... well, it is strange. 
It turns out that even though the breakup was reported to stem from a "unanimous decision," Nick was the real driving force behind it. He revealed in an ABC News interview that he was the one who "initiated the conversation," citing issues between the brothers as his reason. "It was a very tough conversation, and it left the family kind of shaken up for a little while," he said in a 2016 episode of Watch What Happens Live. "I mean, we were about to start a tour. We were two days from starting a tour."
Kevin and Joe weren't happy about Nick's decision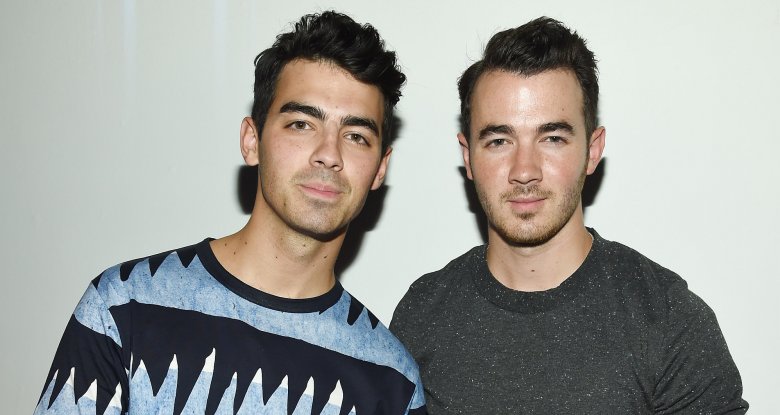 Getty Images
With Nick's departure, the band had no choice but to call it quits — though the oldest two brothers reportedly weren't thrilled about the idea. According to Nick in an ABC News interview, the conversation took "a few days" to work through. "There were tears and yelling from everybody," he told People, who reported that Kevin and Joe felt blindsided by their younger brother's decision. "It was the most real, the most intense conversation that we've had in our lives together," Kevin said in the interview with People. 
While Kevin eventually came around, Joe had a harder time accepting the breakup, and admitted in a 2016 Reddit AMA that he was mad at his brother. "At first, it was really shocking to me because it was kind of all I had known was the Jonas Brothers, forever," he wrote. "I remember kind of losing it a little bit and I didn't speak to anybody."
The brothers went their separate ways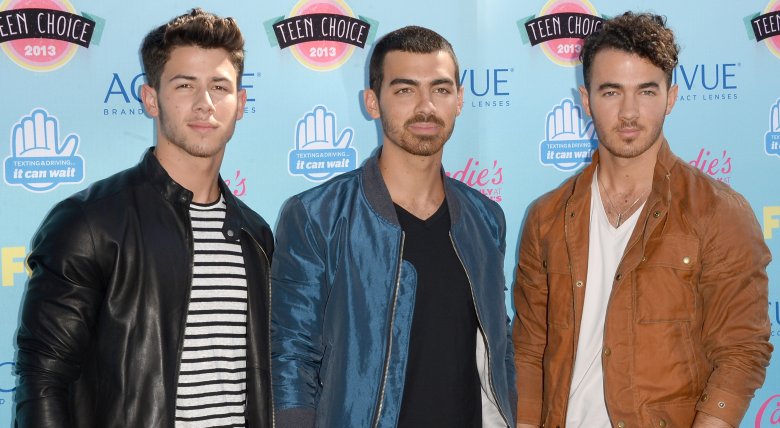 Getty Images
Since the band's official breakup, each brother has gone on to do their own thing. Joe didn't let the Jonas Brothers' breakup deter him from finding success as the frontman of another band. "I always thought about what it would be like to be in another band and I think that's one of the beauties about music — you get to do whatever you want," he wrote in a 2016 Reddit AMA. He formed DNCE, who released their first album in 2016. Kevin retreated a bit from the spotlight and focused on growing his family. He and his wife now have two daughters, one born in 2014 and another in 2016. 
Nick has seen perhaps the most success of the three brothers in what Complex called a "three-tiered career track." Since the breakup, Nick's released two solo albums, starred in shows like Scream Queens and Kingdom and produced music for other artists. His success makes it easy to see why he thought it was time to break away from the Jonas Brothers — though his vast success didn't sit well with one brother: Joe. "I was a little envious of Nick because I knew that he already had kind of a leg up and had plans to work on music already and he was creating and producing," he wrote in his AMA. "So, I was probably mad at him, too."
They came together when their father was diagnosed with cancer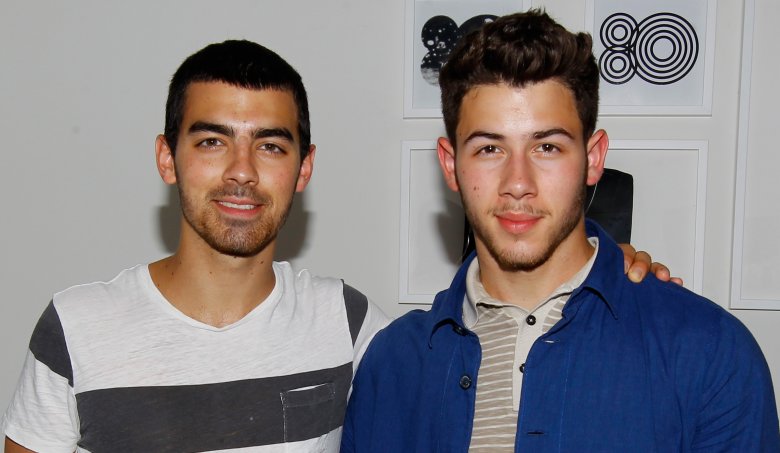 Getty Images
Despite the issues between the brothers post-breakup, in 2017 they proved that family always comes first when their father was diagnosed with colon cancer. The brothers all came to his side during a hospital visit. "Nick came from L.A., Joe flew directly from Japan," their father, Kevin Jonas, told NBC Charlotte. "They canceled their schedules, moved important things." According to Teen Vogue, their father's prognosis is promising.
Their relationship is looking up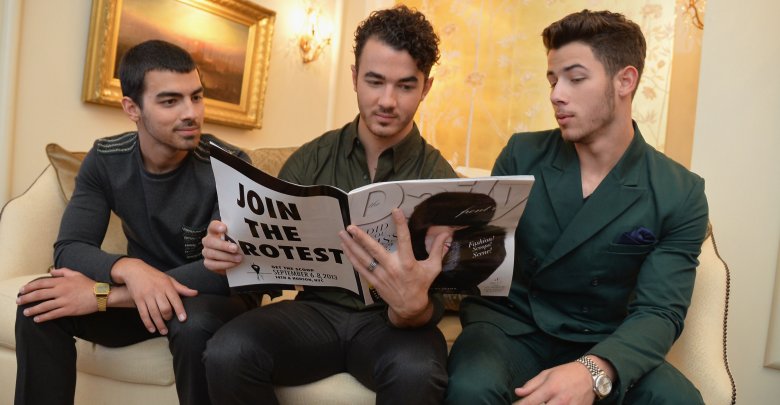 Getty Images
Though the band's breakup may have disrupted the harmony (pun slightly intended) between the brothers, it seems they're starting to get over it. In fact, Kevin contributes their good relationship to the breakup. "I think that's why we're close now, because we're not in the band," Kevin said in a HuffPost Live interview, via ET Online. "We chose to be a family, not a band." 
Even Nick and Joe have patched up their relationship. Joe revealed in a 2016 Reddit AMA that the two live together ... well, kind of. "Living with my brother Nick is great because it is actually like living alone," he wrote. While we probably won't see a Jonas Brothers reunion any time in the near future, at least the band's breakup gifted us with many more separate projects from the brothers.