The Tragic Death Of Monkees Star Michael Nesmith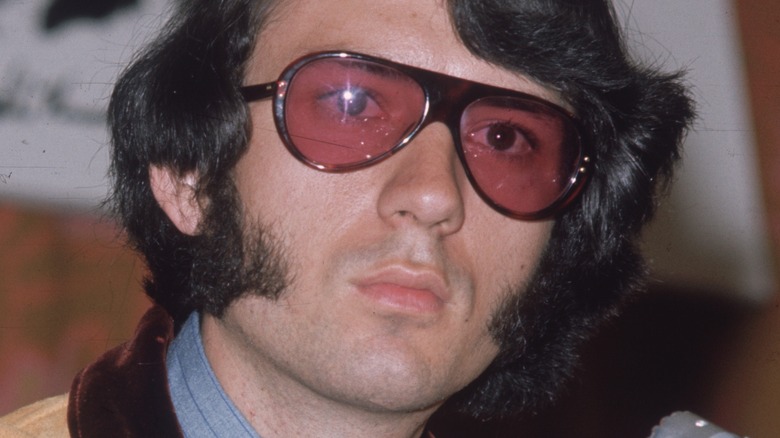 Fox Photos/Getty Images
Michael Nesmith of The Monkees died December 10 at 78, reports Rolling Stone. Nesmith's family told the magazine that the singer-songwriter died "in his home, surrounded by family, peacefully and of natural causes." Nesmith penned some of the group's classic hits like "Circle Sky" and "Mary, Mary."
Nesmith and Micky Dolenz, the last two surviving members of The Monkees, reunited this fall for a final farewell tour. They played their last show on November 14 in Los Angeles, just weeks before Nesmith's death, per their official website. Although there was no way to know at the time that it would be the last time the group would reunite, Dolenz told Ultimate Classic Rock, ​​"Every time we did a tour over the past four decades, we never had any plans to continue." He added, "They were all the final tour."
Dolenz took to Twitter to pay his respects to Nesmith, posting a photo of the two of them embracing onstage. "I'm so grateful that we could spend the last couple of months together doing what we loved best – singing, laughing, and doing shtick," he wrote. "I'll miss it all so much. Especially the shtick." But amid all the "shtick," Nesmith was making moves creating a lasting legacy.
Michael Nesmith pioneered MTV and the music video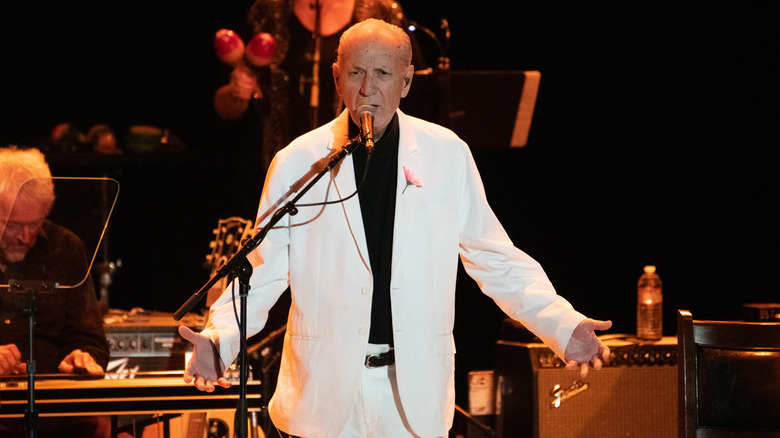 Scott Dudelson/Getty Images
Much like One Direction and Little Mix, The Monkees were put together by a group of TV producers. Michael Nesmith responded to an ad in Variety looking for "4 insane boys" to play band members in a new TV series, according to The New York Times. Rather than casting an already-existing band, the producers sought "actors with musical backgrounds who could create the illusion of a band." It is for this reason that Nesmith told Rolling Stone in 2016, "[Micky Dolenz, Peter Tork and I] have our own ideas. This being, 'What is this thing? ... Is this a band? Is this a television show?'"
Nesmith is also credited with pioneering the music video and played a pivotal role in founding MTV. In fact, he calls his 1977 video for "Rio" "the first music video." His 1981 hour-long video "Elephant Parts" won the first-ever Grammy for Video of the Year, the grandfather of the current categories for Best Music Video and Best Music Film, reports Texas Monthly. Nesmith eventually developed a TV series dedicated to music videos called "PopClips." After its initial success on Nickelodeon, Nesmith left the series. "My plan had always been to build it and sell it," Nesmith said in the book "I Want My MTV" (via Texas Monthly). "They paid me a nice number. That was my exit." Executives at Warner-Amex then morphed "PopClips" into an entire network, aka MTV.
Clearly, Nesmith was a force to be reckoned with in more ways than one.