What The Cast Of The O.C. Looks Like Today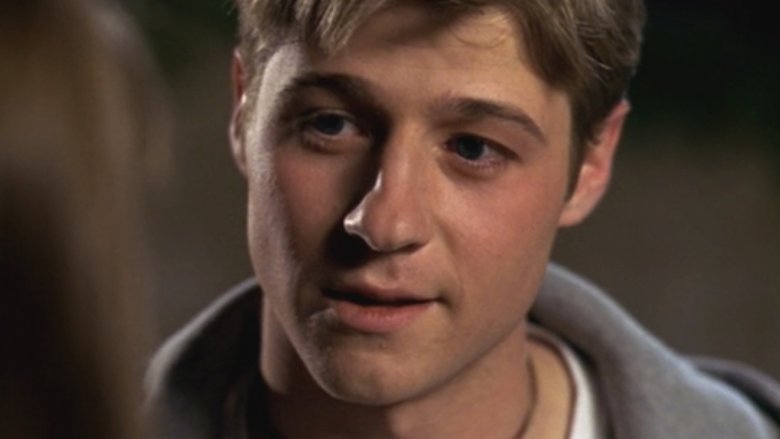 Ever since viewers were first welcomed to The O.C., it seems like it's hard for audiences to escape Newport. The twisty, soapy teen drama was revolutionary for its time, launching a new generation of mega-famous teen actors and setting up a whole new genre of television to follow. 
Since the famed drama went off the air, most of its former stars have capitulated on the fame they gained on the Fox series to move on to bigger and better things. However, some have remained trapped in the beachside town, unable to find roles outside of their most famous characters. Here is where the cast of The O.C. finds themselves nowadays.  
Ben McKenzie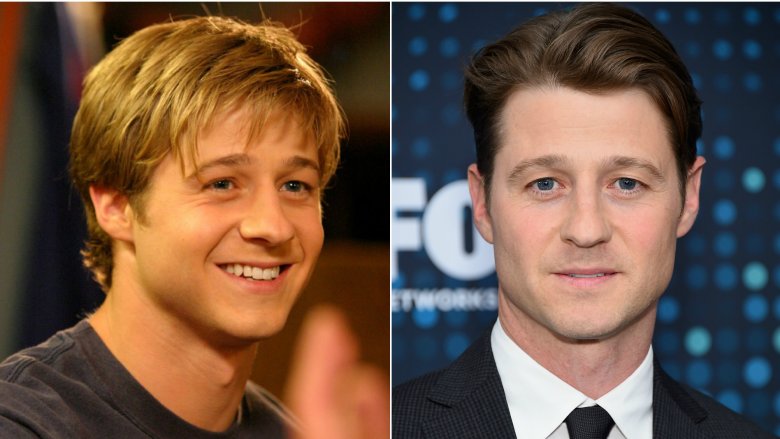 Getty Images
Ben McKenzie led The O.C. as Ryan Atwood, the young man from Chino who flips the lives of Newport's richest residents upside down. McKenzie has maintained his leading man status throughout his career, signing on to the cop drama Southland shortly after The O.C. and playing the role of rookie officer Ben Sherman for the show's five seasons. He later made guest starring appearances on Scooby-Doo! Mystery Incorporated and Men at Work. 
After the show ended, he landed the coveted role of a young Commissioner Gordon on the Fox series Gotham, which is where he began dating his eventual wife, Morena Baccarin. Baccarin actually co-starred with McKenzie on The O.C. during the show's third season, although McKenzie has said that he blew her off on set of the show— something which he obviously regrets. Now, though, the two are very happy and even have a young daughter together. 
While most of his career has been in television, McKenzie has done some film work. Shortly after finishing up The O.C., McKenzie appeared in the thriller 88 Minutes opposite Al Pacino; he later appeared in the filmed version of the stage show Johnny Got His Gun and showed up in the films Decoding Annie Parker, Goodbye World, and Some Kind of Beautiful. He also notably voiced Bruce Wayne in Batman: Year One in 2011, three years before he landed his starring role on Gotham.
Mischa Barton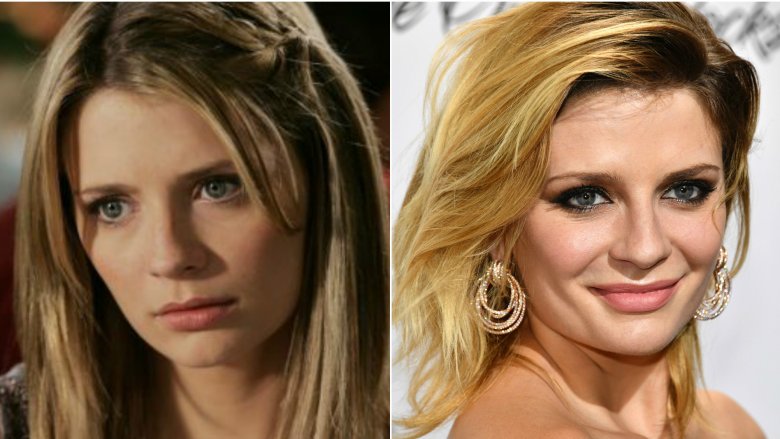 Getty Images
The beautiful girl next door Marissa Cooper didn't exactly have the easiest time of it on The O.C., and actress Mischa Barton has unfortunately followed a similar path since Marissa died in season 3. Barton was famous in the tabloids throughout the show's run, and she has remained a fixture since, due to scandals ranging from a "full-on breakdown" in 2009 to the time she was hospitalized for a mental evaluation in 2017.
Barton's professional career has also been rocky best. Although she's worked steadily in the years since The O.C., most of the films in which she starred haven't exactly been, you know, widely seen. Meanwhile, her two most high-profile TV appearances have been flops: The Beautiful Life: TBL, a show about a group of models living in NYC, was pulled from the CW after just two episodes in 2009; and she was the second contestant to be eliminated from Dancing with the Stars in the Spring of 2016.
Outside of entertainment, her other projects include modeling and designing her own clothing. She has also said that she wants to get more into writing and producing. 
Adam Brody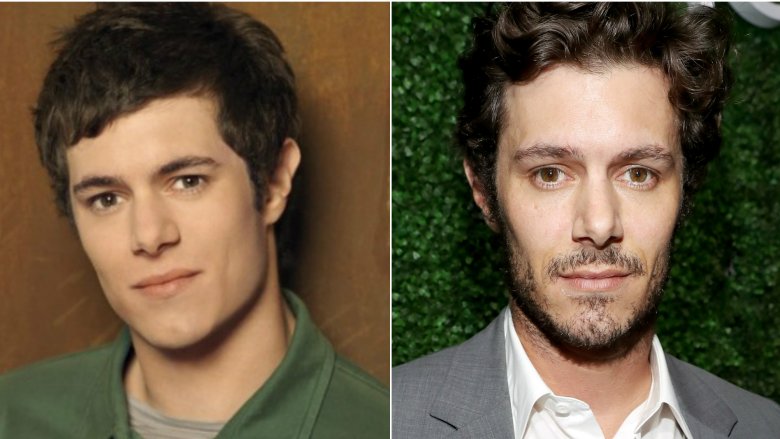 Getty Images
Adam Brody played Ryan's BFF and de facto brother Seth Cohen throughout the series, during which time his on screen romance with Rachel Bilson's Summer spilled over into real life. Although the two didn't last forever, Brody later found happiness with Gossip Girl actress Leighton Meester, whom he met while filming The Oranges in 2010. The two married in 2014 and now have a young daughter. (Fun fact—both Gossip Girl and The O.C. come from the same team, so you can credit Josh Schwartz and Stephanie Savage for their two leads' love lives.)
Brody has also kept busy on screen in recent years, notably starring in the horror-comedy Jennifer's Body. Although Brody did do another horror film shortly after (Scream 4), he has mostly stuck to romantic comedies like Life Partners (opposite Meester), Some Girl(s), and Baggage Claim. He also notably made appearances in Kevin Smith's Yoga Hosers and in Welcome to the Jungle, opposite Jean-Claude Van Damme.
Although Brody's biggest roles since The O.C. have been on the big screen, he also hasn't forgotten about TV, on which he got his start. He's made guest appearances on shows like New Girl, House of Lies, and The League, along with starring in the Bachelor parody web series Burning Love. In 2016, he made one of his biggest departures from his comedic roots, joining Martin Freeman in the Crackle drama series StartUp, about the high stakes world surrounding the introduction of a new digital currency. 
Rachel Bilson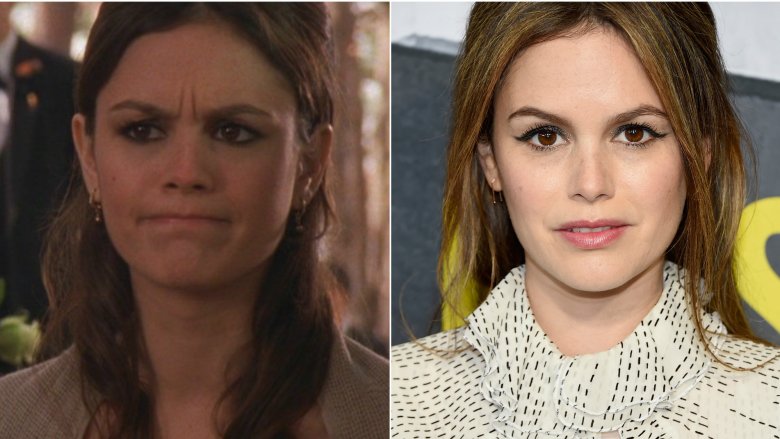 Getty Images
Bilson followed up her successful run as valley girl turned Brown student Summer Roberts on The O.C. with a memorable role in the sci-fi movie Jumper, in which she met her post-Seth Cohen boyfriend Hayden Christensen. The pair have been dating on-and-off (but mostly on) since 2008 and have a daughter together who was born in 2014. 
Bilson stuck mostly to television after The O.C., appearing in multi-episode guest stints on shows like Chuck (from The O.C. co-creator Josh Schwartz) and How I Met Your Mother. She eventually launched her own show Hart of Dixie, which ran for four seasons on The CW before the network decided to leave behind Bluebell for good. During that time, Bilson also had a few big screen roles, including New York, I Love You and Waiting for Forever, and she also launched her own clothing line.
Most recently, Bilson signed on to join the main cast of CMT's Nashville, joining the second half of the show's fifth season as Silicon Valley marketing expert and new Highway 65 CEO Alyssa Greene. (Unfortunately, she won't sing— at least not professionally.) Bilson will have a familiar face beside her on the country music series, with Chris Carmack, who played Marissa's boyfriend Luke, having been a regular on the show since its second season.  
Autumn Reeser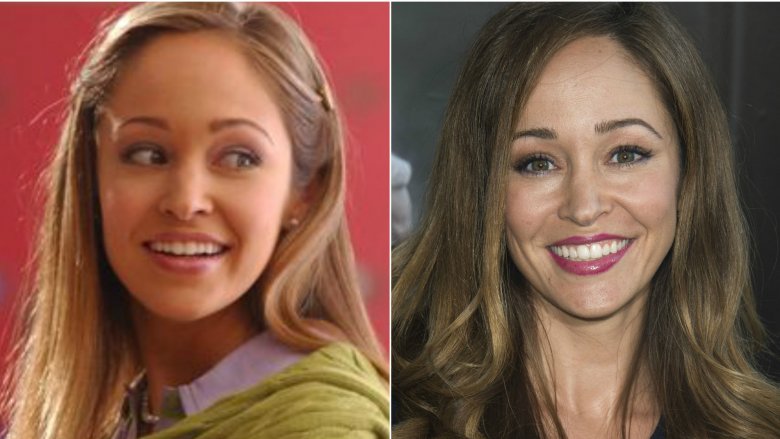 Getty Images
Your feelings on Taylor Townsend probably depend on how attached you were to Ryan and Marissa's relationship, but regardless of whether or not you were a Taylor fan, it's hard to deny Autumn Reeser's importance to The O.C. The actress joined the show in its third season, and, since then has enjoyed a very successful career in film and television. 
Reeser has been a pretty prolific guest star, showing up in everything from Pushing Daisies to Entourage to Hawaii Five-0. (She also appeared in an episode of Hart of Dixie, alongside her O.C. co-star Bilson.) She was a part of the main cast of ABC's short-lived superhero series No Ordinary Family, and has recently had a recurring role on E!'s totally not about Katie Holmes and Tom Cruise series The Arrangement.
On the big screen, Reeser has appeared in movies like Tom Hanks' Sully and the Jean-Claude Van Damme action thriller Kill 'Em All. She has also appeared in a number of different TV movies. Throughout it all, though, Reeser never forgot her O.C. roots, and actually took on a very different part in the series for The Unauthorized O.C. Musical, in which she portrayed a singing version of Julie Cooper-Nickel. The actress married in 2009 and has two children, although she has since gotten divorced. 
Shailene Woodley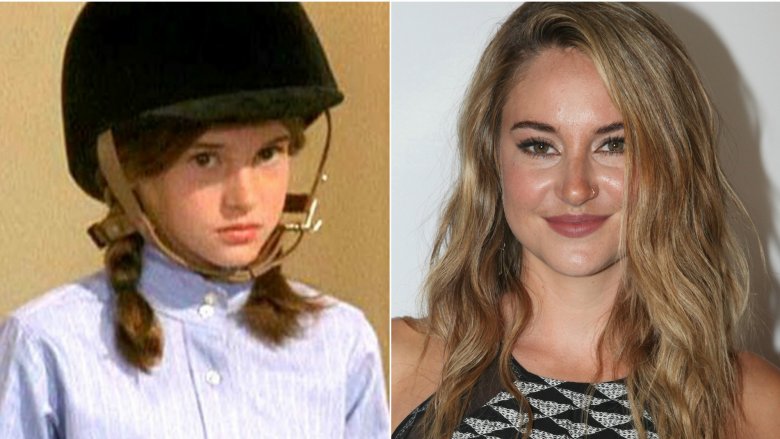 Getty Images
The O.C. gave Shailene Woodley one of her earliest roles, with the actress taking on the part of a young Kaitlin Cooper throughout the show's first season. Although Woodley played the character with aplomb throughout the show's early episodes, she lost out on the role when she re-auditioned for the character's return in season three, with creator Josh Schwartz saying that she was too young for the aged up part. (Woodley has no hard feelings, though, saying that replacement Willa Holland was great for the role.) Although she wasn't around for long, Woodley's version of Kaitlin will always be remembered for alopecia-afflicted pony. 
Woodley, already an accomplished child actress when she signed on to the show, went on to appear in a few more TV movies before she broke out by landing the lead on the ABC Family TV series The Secret Life of the American Teenager in 2008. She proved her acting skills outside of just Amy Juergens by appearing in the Academy Award-winning dramedy The Descendants in 2011, a role which earned her a Golden Globe and SAG Award nomination.
She later continued to show off her leading lady status in 2013's The Spectacular Now and 2014's The Fault in Our Stars, and used this experience to land the lead role of Tris in the Divergent series. The actress recently got Emmy buzz for appearing in Reese Witherspoon's HBO drama Big Little Lies.
Willa Holland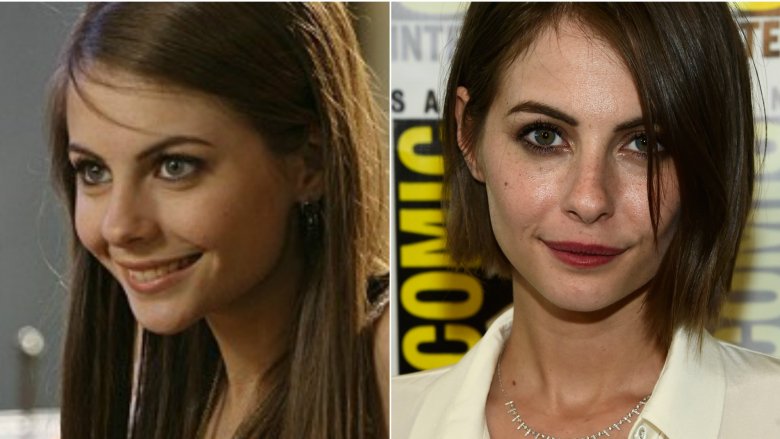 Getty Images
Willa Holland, a huge fan of The O.C. even before she was cast, was brought on to the show's third season to take on the role of Kaitlin Cooper, becoming a regular fixture in the fourth season following Marissa's death.
After the show, Holland stuck mostly to stuck-up teen roles, first signing on to a multi-episode guest arc as a rebellious model on Gossip Girl, created by The O.C.'s Josh Schwartz, before landing the lead role of Thea on The CW's Arrow. Although Thea has grown a lot throughout the series, even taking on the vigilante moniker Speedy, she started out as basically a Kaitlin Cooper clone without any of the cash issues, so Holland didn't have to do all that much work to find her jumping off point.
Outside of Arrow, on which she has starred for five seasons, Holland has also appeared in Garden Party (the feature film debut of future mega star Jennifer Lawrence), the Judy Blume adaptation Tiger Eyes, the James Marsden thriller Straw Dogs, and, more recently, the love triangle thriller Blood in the Water. She is also well known for lending her voice to the Kingdom Hearts video games series as Aqua, and has appeared in a few music videos. 
Chris Carmack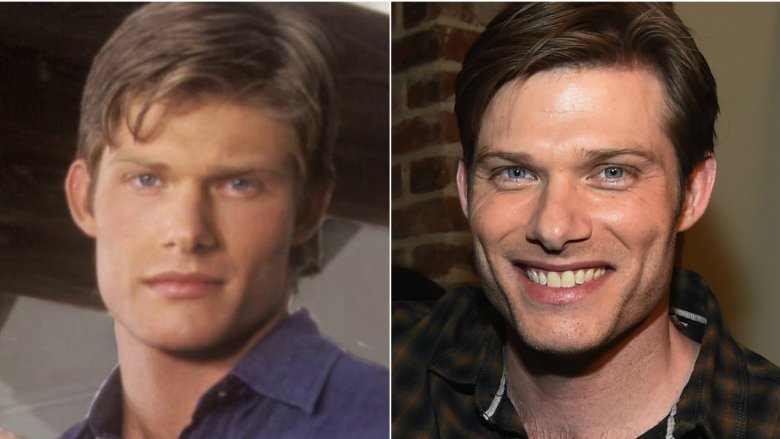 Getty Images
Chris Carmack's Luke didn't exactly have the best time of it on The O.C., quickly losing his girlfriend to the new kid and developing a super inappropriate relationship with her mother. (But hey, at least he got to say the most memorable line on the series.) Luckily for Carmack, though, his career has gone much better than Luke's life, with the actor enjoying a successful time as a musician and actor.
After leaving The O.C., Carmack headed off to New York City, where he joined an off-Broadway play, which he says made him feel validated as an actor outside of just the teen soap. From there, he started appearing in smaller films and TV guest starring roles, popping up in Smallville, Just My Luck, The Butterfly Effect 3: Revelations, Into the Blue 2: The Reef, and Beauty and the Briefcase.
Carmack's next big break, though, came when he landed a lead role on the country music drama Nashville. Carmack plays a singer on the show, and he has used his musical talents in real life as well, appearing on the show's soundtracks and releasing his own EP, Pieces of You, in 2015. Too bad Luke never got the chance off his beautiful pipes during his time in Newport.
Peter Gallagher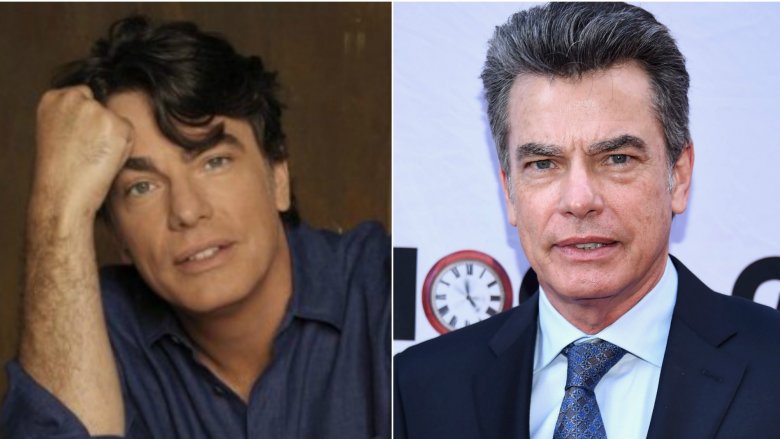 Getty Images
Peter Gallagher was already a well-established actor both in film and on stage when he landed the role of Cohen family patriarch Sandy on The O.C. His most notable roles after the show, though, deviated far from his friendly father persona, with the actor appearing as the morally ambiguous Arthur Campbell on the USA series Covert Affairs. 
Outside of the spy series, Gallagher has also guest starred on quite a few popular shows, including How I Met Your Mother and The Good Wife, and in 2014 began a recurring role on Law and Order: Special Victims Unit. He also played the father of his former O.C. mini-me, Max Greenfield, on New Girl. (Greenfield played a younger version of Sandy Cohen in the flashback to him meeting Kirsten in a season four episode.) 
Although Gallagher has also had a successful career in film, appearing in movies like Center Stage: Turn It Up, Step Up Revolution, and Burlesque, he still seems to fondly remember his O.C. days, saying that he's binged the show since it turned up on streaming platforms and reunites with the cast "all the time." Looks like Gallagher couldn't lose Sandy's fatherly spirit. 
Kelly Rowan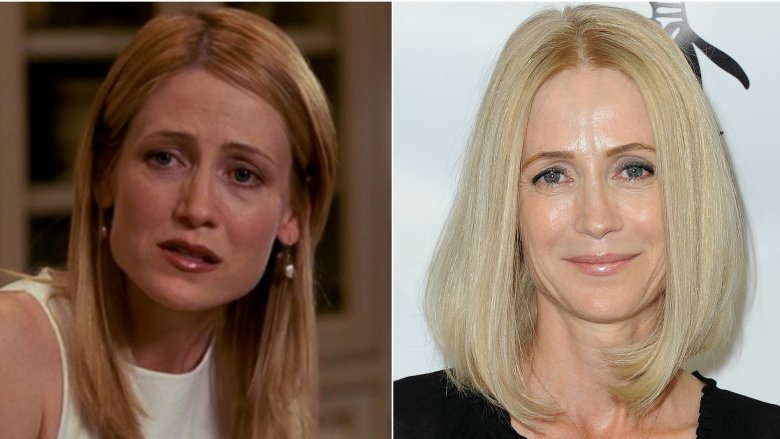 Getty Images
Cohen family matriarch Kelly Rowan gave birth to her first real-life offspring shortly after The O.C. ended, and she seems to have been keeping busy with motherhood in recent years. However, she still has found time to take on some on screen roles, with guest spots on shows like CSI: Miami, Flashpoint, and Castle and appearing in the TV movie Cyberbully. 
Rowan's most notable post-O.C. role was a starring turn on the TNT crime drama Perception, on which she played the dual role of the main character's therapist and his imaginary best friend. She has also recently worked as an executive producer on the Canadian reality TV series Child Star.
Although Rowan has kept pretty quiet in recent years, she did show up at the staging of The Unauthorized O.C. Musical, in which she reunited with her former co-stars Rachel Bilson and Melinda Clarke. She also likes to tweet about Chrismukkuh and puts her dog in "Welcome to the O.C., b*tch" sweaters, because she really, really loves her fans. 
Melinda Clarke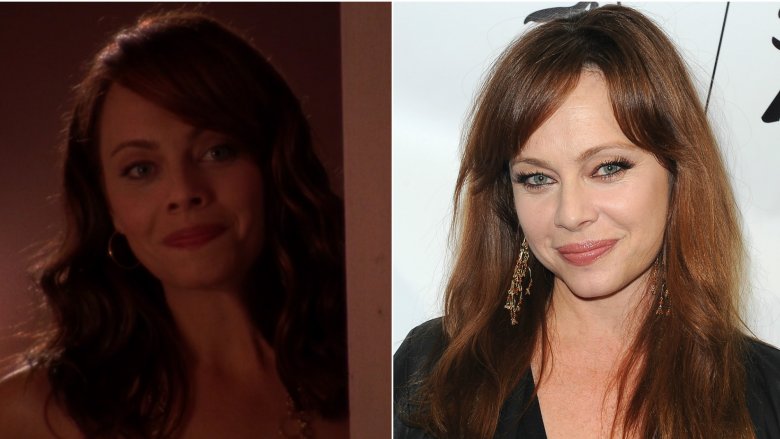 Getty
Melinda Clarke had to channel Julie Cooper's ruthless spirit for her most notable post-O.C. role, with the actress starring on the CW series Nikita throughout its four season run as Amanda, a manipulative spy whose main job is to trick everyone else around her into doing her bidding. (Think Julie Cooper if she were trained in torture and martial arts.)
Clarke has a history of playing villains; she made a memorable evil-guest appearance on Chuck. Still, she has taken on some more morally ambiguous characters as well. She had a multi-episode run as Matt's irresponsible and unlucky mother Kelly on The Vampire Diaries (alongside former O.C. guest star Paul Wesley), and also had a role as one of Bobby's former girlfriends on Dallas, along with a recurring role on CSI: Crime Scene Investigation. She recently reunited with her O.C. costar Ben McKenzie for a multi-episode arc on his series Gotham, playing Grace van Dahl, the ill-fated step-mother of the Penguin. 
Aside from acting, Clarke has also had a busy family life; she got hitched in 2015 to Adam Farmer, a professional river rafter.  
Tate Donovan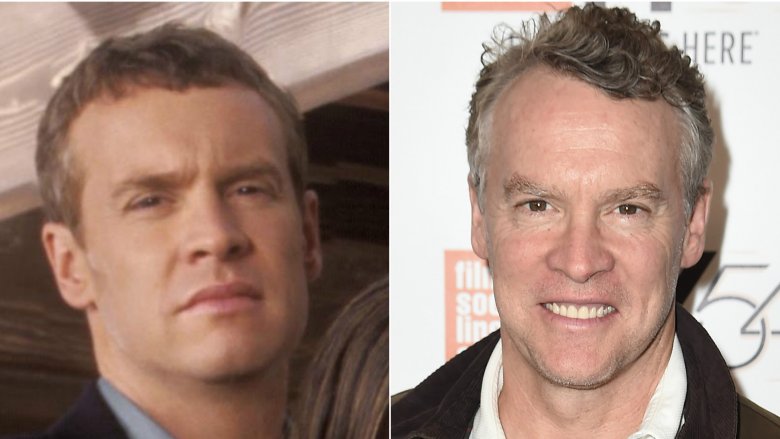 Getty
Tate Donovan's Jimmy Cooper didn't have the best luck on The O.C. (it seems like none of the Cooper family did to be honest), but luckily for the actor, he has had a much better run of it throughout his career. After The O.C. finished up, Donovan kicked off a feature film career by appearing as Nancy's father in Nancy Drew; he then played the title character in the biopic Neal Cassady.
He quickly moved back into television though, taking on a lead role on Damages and guest starring on his O.C. co-star Autumn Reeser's No Ordinary Family. He received awards season buzz for appearing in the Oscar-winning Argo in 2012, and then went on to have roles in Deception, Hostages, and 24: Live Another Day. More recently, he had a recurring role on the Amazon drama series The Man in the High Castle and appeared in the Oscar-winning Manchester by the Sea and in the indie Sun Belt Express.
In 2014, Donovan won his first Emmy, although it wasn't for what you would expect. The actor won for his work behind the camera on ESPN's 30 for 30 Shorts, taking on directorial duties for one of the episodes. Donovan has The O.C. to thank for his directorial skills, first stepping behind the camera for a season three episode. Although he doesn't have great memories of the experience, he has since taken on episodes of shows like Glee, Weeds, Gossip Girl, and Damages.
Alan Dale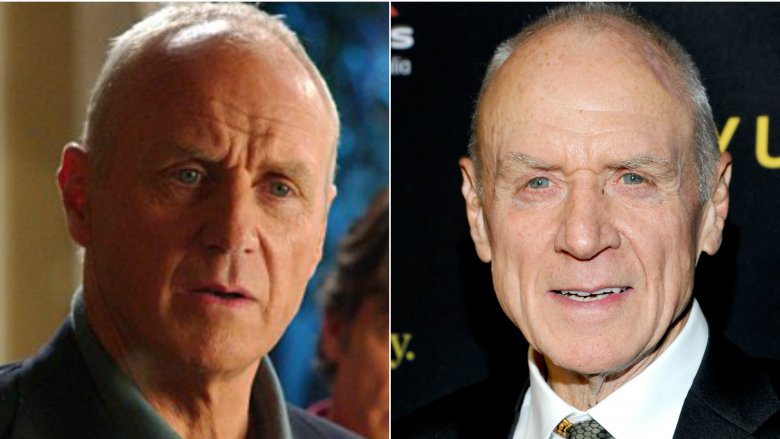 Getty
Alan Dale has appeared in just about every TV show ever since Caleb Nichols' tragic end on The O.C., from NCIS to Lost to Ugly Betty and Torchwood. More recently, he's had guest starring roles on shows like Hot in Cleveland, The Mindy Project and Homeland. 
In addition to playing every older authoritative male character on television, Dale has also had an impressive film career, appearing in blockbusters like Indiana Jones and the Kingdom of the Crystal Skull, The Girl with the Dragon Tattoo, and Captain America: The Winter Soldier. He also took his small screen Entourage role to the big screen in the show's 2015 movie.
Dale recently signed on for an exciting role with a few familiar faces, with the actor set to star in The CW's Dynasty reboot, which comes from The O.C. creator Josh Schwartz and executive producer Stephanie Savage. Hopefully he's allowed to live past the first couple seasons of that show.
Chris Pratt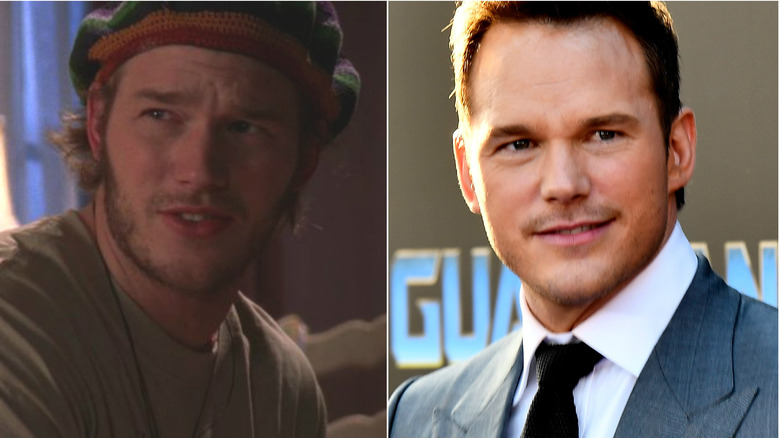 Getty Images
That's right, superstar Chris Pratt appeared on The O.C. before he became a big screen superhero. Even back then, though, Pratt was billed as a special guest star throughout his role as Summer's new college friend Che, likely due to his status as a minor teen idol from his time on the TV series Everwood. 
After The O.C., Pratt had a few roles filled with mostly minor parts, with his most notable appearances coming in the rom com Bride Wars and Megan Fox horror film Jennifer's Body. In 2009, he landed his next big TV role, playing Andy on Parks and Recreation, and in the next few years, he had other big screen roles in Take Me Home Tonight (where he met his future wife Anna Faris), Moneyball, Zero Dark Thirty, The Lego Movie, and Her.
Pratt's big break, of course, came when he was cast in the lead role of Peter Quill/Star-Lord in Guardians of the Galaxy, a role which he recently reprised in Guardians of the Galaxy Vol. 2. (He will also play the character in the upcoming Avengers: Infinity War and Guardians of the Galaxy Vol. 3.) He solidified his place as a leading man by top-lining the Jurassic World franchise and later took on roles in The Magnificent Seven and Passengers. Something tells us Che wouldn't be happy with how Hollywood Pratt has become, but we're still happy every time we see him on screen.