How Bieber Is Getting Back At Selena Gomez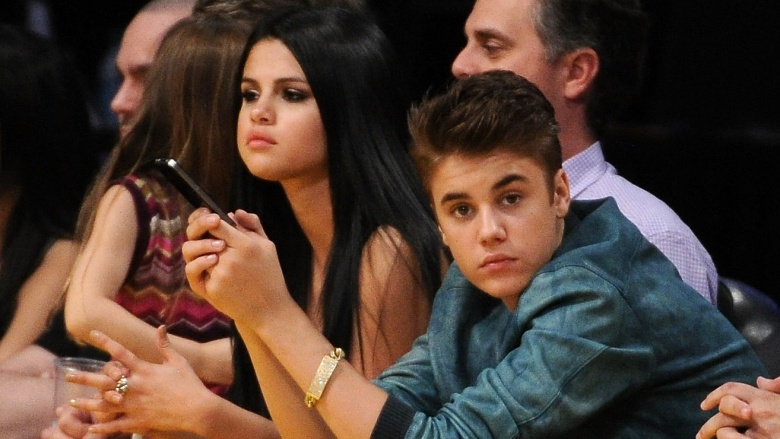 Getty Images
Justin Bieber and Selena Gomez have one of the most toxic relationships in Hollywood. The couple is clearly no good as a pair, but they can't quit one another. This is especially evident when Gomez tries dating other people: Bieber will act out, often publicly on his own Instagram, with other ladies or with pals he knows she detests just to get her attention. Ever since Gomez reportedly shacked up with One Direction's adorable leprechaun Niall Horan, Bieber has been all over the place with other girls and rumored bad boy pals. Here's how he's used other ladies in an effort to spite his famous ex.
Barbara Palvin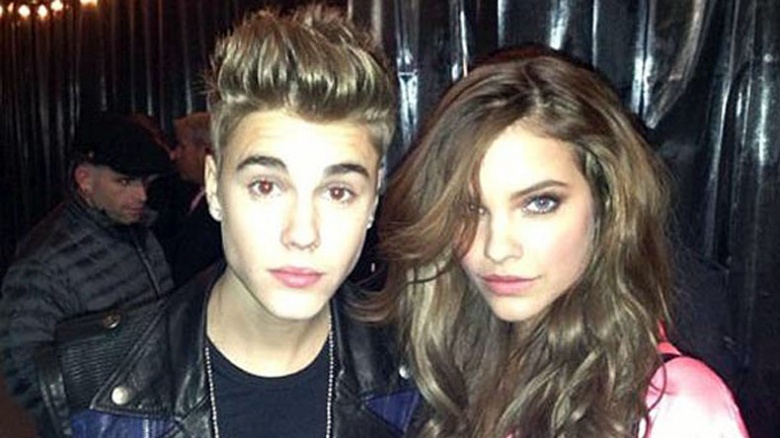 When Justin Bieber performed at the 2012 Victoria's Secret Fashion Show, he reportedly palled around with Barbara Palvin. It's unclear whether this happened before or just after his and Gomez's first big breakup, but Gomez wasn't happy about it, issuing a slew of since-deleted passive aggressive tweets. Bieber swore he and the supermodel were just BFFs, but Gomez wasn't buying...especially after they posted a bunch of photos like this one on social media to embarrass her.
Miranda Kerr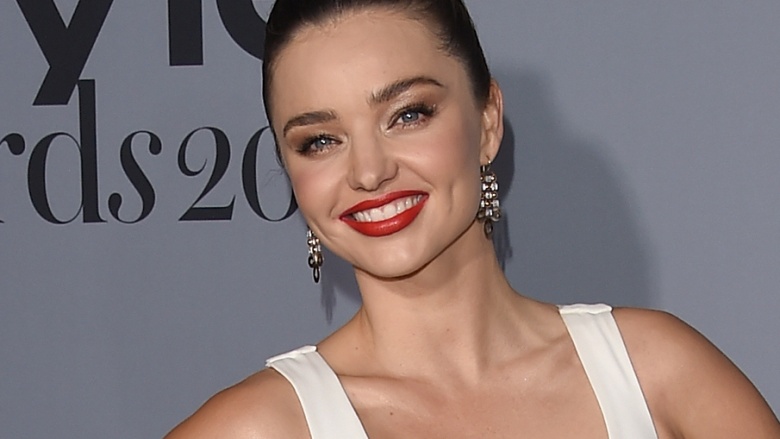 Getty Images
Another rumored hookup from his 2012 Victoria's Secret Fashion Show performance? Supermodel and former Angel Miranda Kerr. Though Kerr was married to Orlando Bloom at the time, it didn't stop her from allegedly losing a little more than just her wings around Biebs. Bieber played into the rumors in summer 2014 when he and Bloom reportedly got into a brawl over their mutual galpal. Bloom was rumored to be getting friendly with Gomez at the time, with whom he shares a management team. As a result, Gomez looked not only like a woman scorned, but also potentially like a liability to her own team.
Lil Twist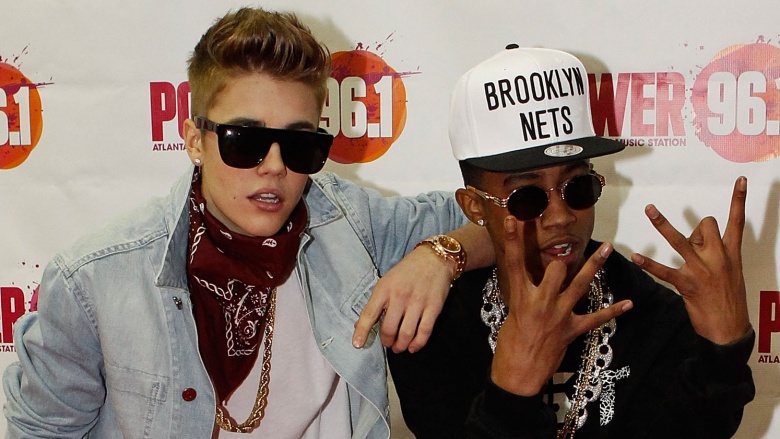 Getty Images
Lil Twist is a good friend of Bieber's, but a really bad driver—and possibly a terrible influence, too. Bieber often hangs out with the aspiring rapper during his off periods from Gomez, who reportedly dumped Bieber because of Twist's constant presence. It's hard to blame her: would you want to date a guy who was constantly crashing your beau's cars? Additionally, Twist is rumored to be super spiteful against Gomez, who thinks he's a negative influence on her first love. Sources told Hollywood Life, "Lil Twist is not good news...They've been hanging out for quite some time, and now, Lil Twist is putting it out there on blast because he knows it drives Selena crazy. She doesn't like him and he doesn't like her. The feeling is mutual, so whenever Lil Twist can, he tries to get Justin set up with other girls."
Ariana Grande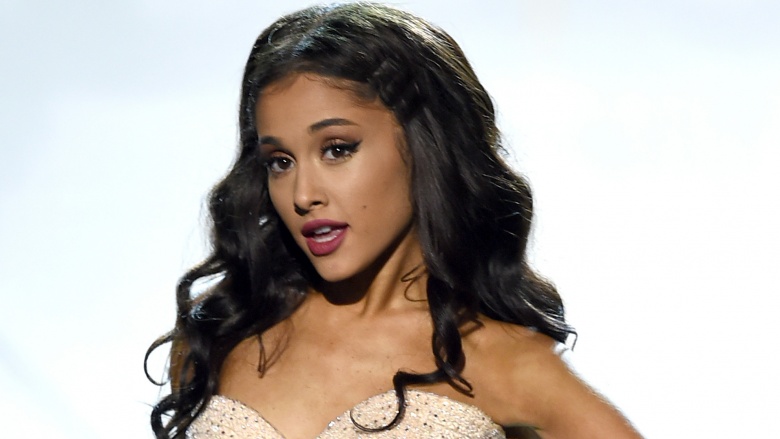 Getty Images
Scooter Braun manages both Bieber and Ariana Grande, who joined the boy wonder on select dates of his 2012 Believe tour. No big deal, right? That is, until December 2013, when Grande called out Gomez for allegedly lip syncing at a Jingle Ball concert. The two ladies don't see eye to eye, which makes it especially shady that Bieber is reportedly planning a joint tour with the pint-sized powerhouse for 2016.
Kourtney Kardashian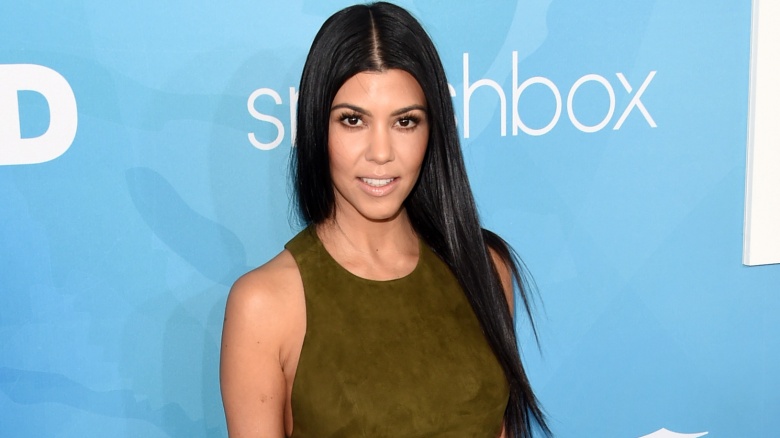 Getty Images
Kourtney Kardashian came out of left field. TMZ reports that Bieber bragged about bagging with the brunette beauty, but the mother of three reportedly denies the hookups to anyone that will listen. As a result, it's pretty clear that Bieber is using Kardashian's name to get a rise out of someone—and unless he's got some hidden Scott Disick beef that we don't know about, it's most likely Gomez.
Kendall and Kylie Jenner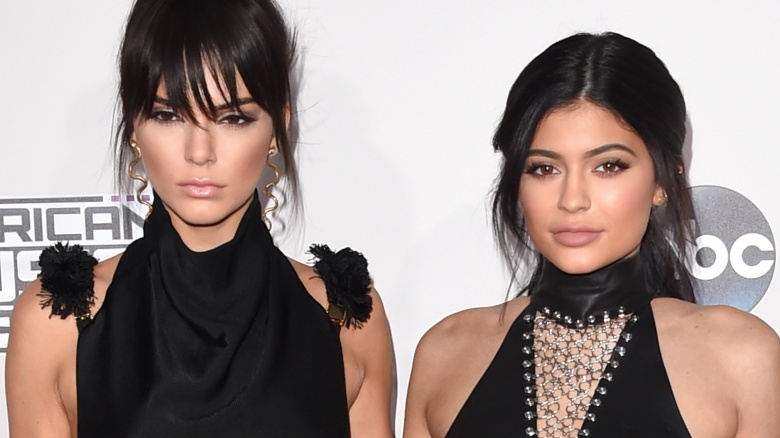 Getty Images
Bieber loves hanging out with Kendall and Kylie Jenner because, well, it makes Gomez really upset. There's been speculation for years about his alleged hookups with Kendall, with several outlets reporting that while they're friends, they've also hooked up during Bieber's off-again times with Gomez. The former Disney darling allegedly only heard about the hookups after she spent all weekend at Coachella 2014 hanging out with the Jenner girls. Afterward, she promptly blocked them from all of her social media outlets. This means every time Bieber hangs out with Kylie or Kendall, he's taking an active step to spite his ex.
Lil' Wayne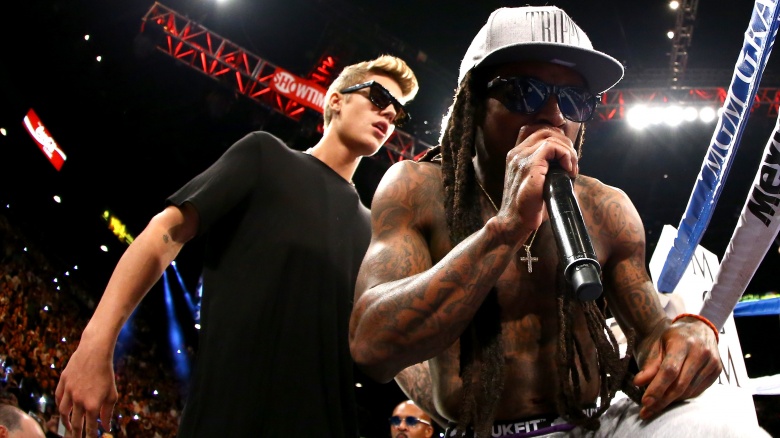 Getty Images
Even though she's recently experimented with a sexier look and sound, Gomez still maintains a pretty clean image. As a result, reports say she's not thrilled that Bieber hangs out with rapper-with-a-rap-sheet Lil Wayne. Digital Spy reports that Gomez warned Bieber not to hang out with the Young Money MC, despite their mutual loves of boxing, hip-hop, and skateboarding...because of their alleged mutual loves for certain activities that her beloved Disney audience may not appreciate.
Chris Brown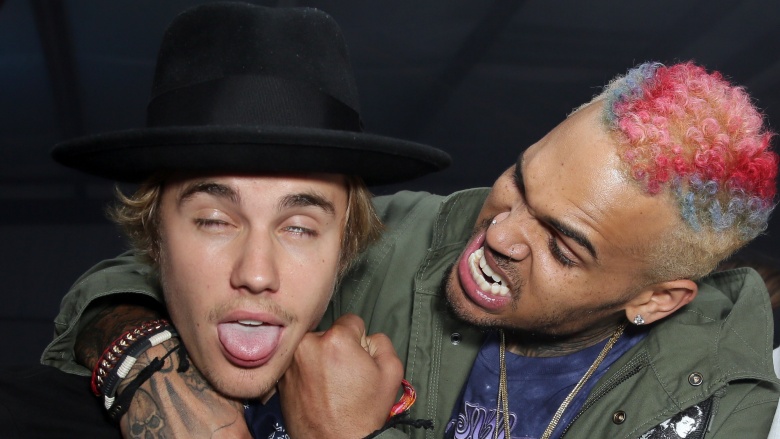 Getty Images
Gomez is rumored to have similar issues with Bieber's friendship with Chris Brown. The pair worked on a pretty amazing duet together, "Next to You." But Gomez wishes they'd keep their friendship on a purely professional level given Brown's notorious temper and troubles with the law. Some of those troubles include his love of graffiti art, an occasionally illegal hobby he allegedly shares with the Biebs.
Miley Cyrus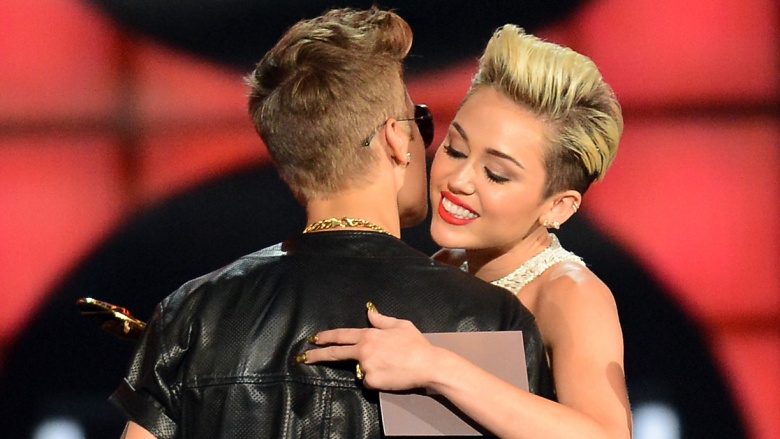 Getty Images
Miley Cyrus is one of Bieber's closest famous pals...and one of Gomez's sworn enemies. The girls haven't seen eye to eye since Gomez first dated Nick Jonas after Cyrus in their Disney days, a fact that Bieber (and everyone born after 1990) knows very well—and a fact he uses to his advantage when he wants to tick Gomez off. When Cyrus shares stages with Bieber, the two appear physically close, even occasionally holding hands, hugging, or dancing together. While Gomez tends to keep quiet about Cyrus, the "Wrecking Ball" singer occasionally still throws shade at her, like when she rubbed her skivvies on a cardboard cutout of Gomez at a recent concert.
Hailey Baldwin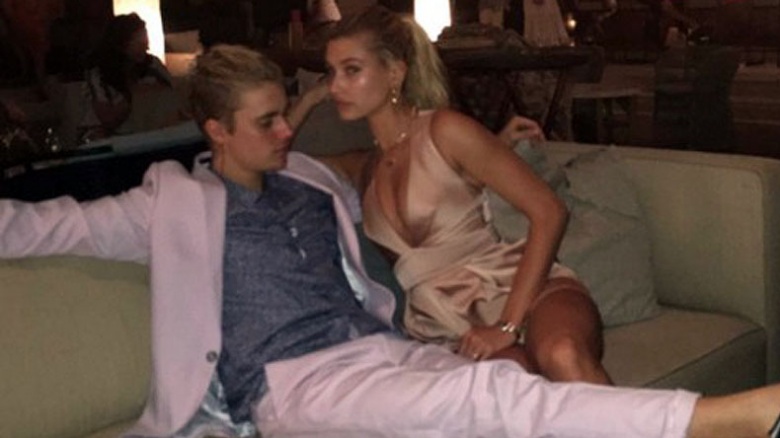 Let's be honest: Bieber only hangs out with Hailey Baldwin when he has no other choice. She's not famous for anything, though she claims to be a model, and she hangs around with the Jenner girls like it's her job...the same Jenner girls that Gomez can't stand. There were rumors for years that Bieber and Baldwin were more than friends, but he only confirmed those rumors over New Year's 2016 when he posted Instagram snaps making out with her while Gomez was rumored to be with Horan. The move was at best tacky...and, at worst really, really desperate.