Stars Who Aren't Fans Of The Kardashians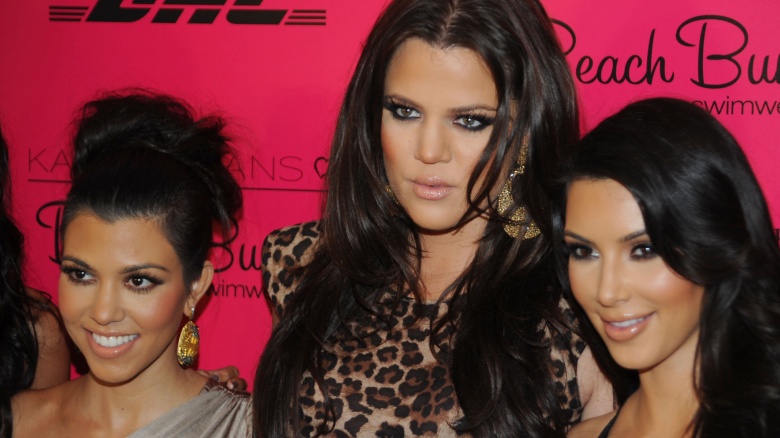 Getty Images
The Kardashians have earned a spot as reality TV royalty, but the rest of Hollywood tends to look down on the family. These A-listers (okay, and some B- and C-listers) turn their noses up at the Kardashians and Jenners for various reasons—the whole sex tape scandal, their lack of substance, and their abundance of general desperation. Here are some of the notable folks who aren't keeping up with the Kardashians.
Rebel Wilson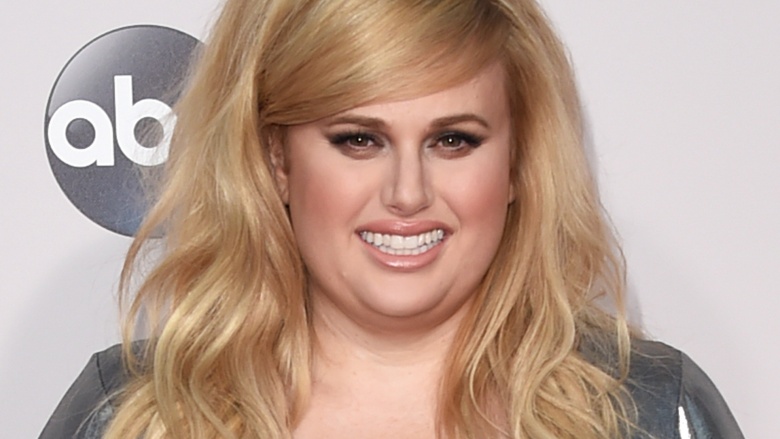 Getty Images
Rebel Wilson tore into the Kardashians for no reason whatsoever. In an interview with Australia's KIIS FM in November 2015, the native Aussie spewed negativity at the family. "I was asked to present at the latest VMAs with Kendall and Kylie and said 'no,'" she said. "They're famous for no talent. I said I'd do it myself. What they stand for is totally against what I stand for." She added, "They seem a bit superficial and their careers aren't really based on talent. I know they're super popular, but I'm all about personality and working hard to get to where I am. How Kim Kardashian got famous from the sex tape and I just went to acting school and worked really hard..." They may be famous for "no talent," but their show didn't get canceled after half of a season like Wilson's did.
Amy Schumer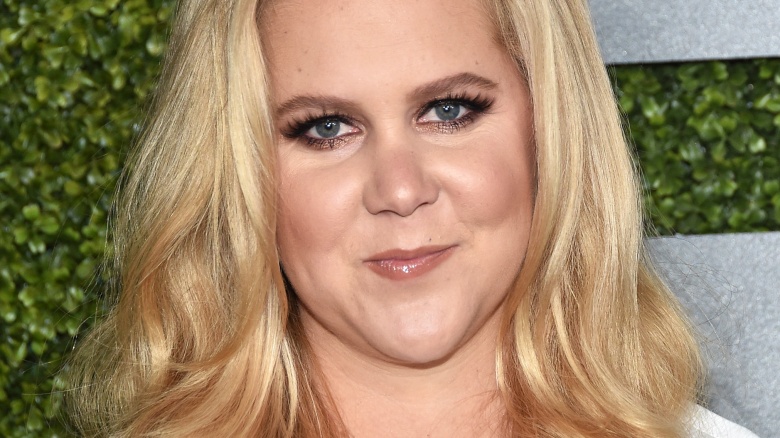 Getty Images
In her Saturday Night Live monologue, Amy Schumer bashed the entire Kardashian family for altering their appearances. "A whole family of women who take the faces they were born with as a light suggestion," Schumer spewed. "We used to have Khloe. Khloe was ours, right? Khloe, she lost half her body weight. She lost a Kendall, and we have nothing." A comic making fun of Kardashians? How original. How edgy.
Paris Hilton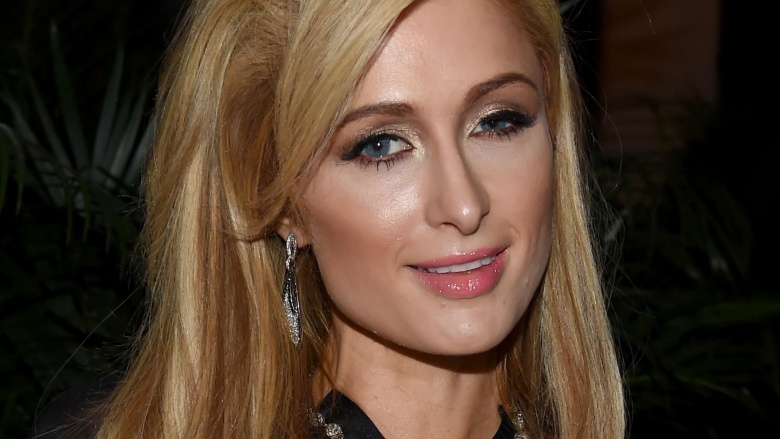 Getty Images
Fellow sex-tape starlet Paris Hilton takes credit for making Kim Kardashian famous, but that doesn't mean she likes her. Back in the early 2000s, Kardashian worked as Hilton's stylist and personal assistant, making occasional appearances on The Simple Life. When Kardashian went on to become a megastar in her own right, Hilton shaded her every chance she got, comparing K.K.'s infamous booty to "cottage cheese in a garbage bag," tweeting out insulting articles about the family (then saying all the posts were "accidents"), and telling Entertainment Tonight, "I created Kim Kardashian. Her whole family owes me life."
Nicole Richie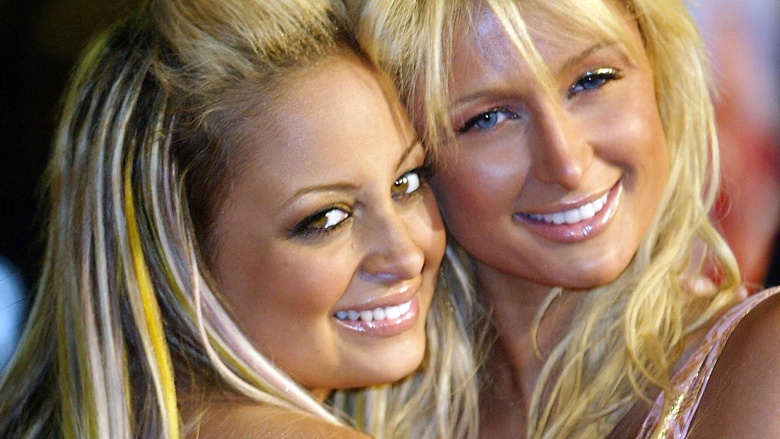 Getty Images
Back when Nicole Richie was Hilton's BFF, she insulted the Kardashians right along with her heir-head pal. In an interview, Richie was asked if she knew Kim Kardashian, to which she replied, "The girl who used to clean and organize Paris Hilton's closet? Yes." She also called Kim a derogatory term that sounds like a gardening tool on The Simple Life. Wasn't she supposed to be the mature one of that duo?
Nick Lachey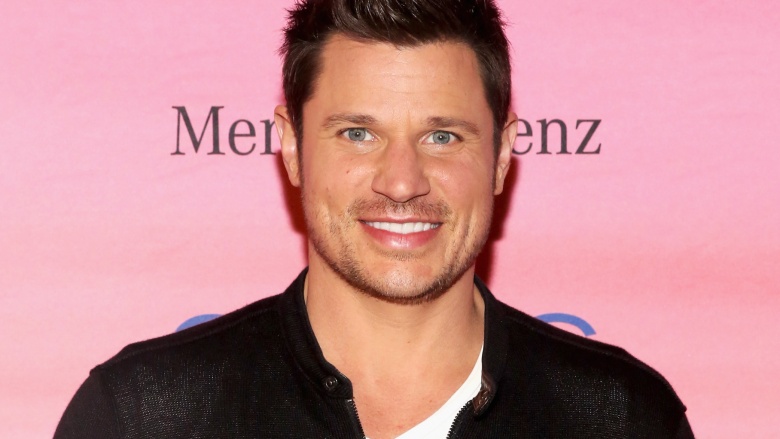 Getty Images
Nick Lachey, formerly of 98 Degrees, claims that he's actually the reason Kim Kardashian is famous. The singer told Details that when he dated Kardashian for about a week after his divorce from Jessica Simpson, her obsession with fame drove him away. "Let's just say this," Lachey said. "We went to a movie. No one followed us there. Somehow, mysteriously, when we left, there were 30 photographers waiting outside."
Jonah Hill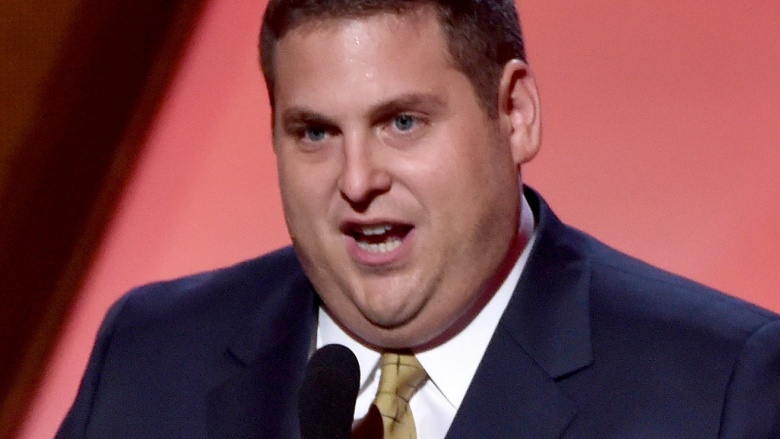 Getty Images
In November 2011, a month after Kim Kardashian filed for divorce from Kris Humphries—her husband of a mere 72 days—Jonah Hill had all the feels. He told MTV News, "I feel duped a little bit because I was all connected with the wedding. I watched the two-hour special. I was with them on that journey. I was on that roller coaster, and then the roller coaster just stopped." Later, he told the Huffington Post that he was disheartened by the entire family's empire.
"That's all a joke," he scoffed. "The truth of it is, I have friends who work in TV and the Kardashians get higher ratings than their TV shows. Shows that people actually work hard on—writing and creating and trying to tell their stories. The fact that the Kardashians could be more popular than a show like Mad Men is disgusting."
Michael Buble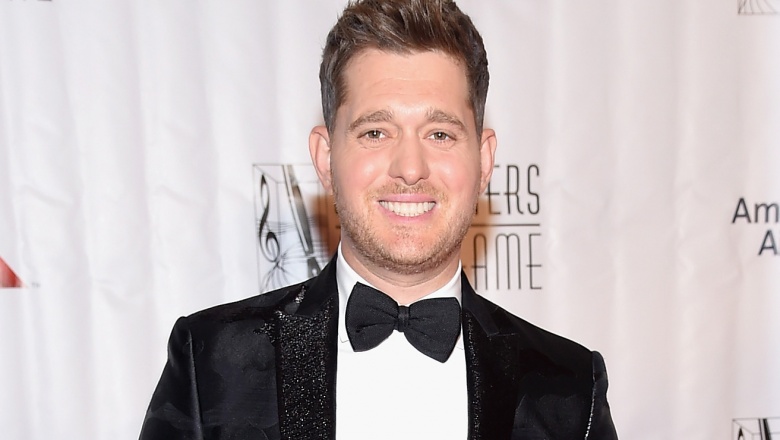 Getty Images
Hill wasn't the only one to slam the fam for Kim's short-lived storybook romance with Humphries. A few weeks after Kim's 2011 divorce filing, Canadian crooner Michael Buble told his sold-out New York audience, "Please welcome Kim Kardashian...just f***ing with you! That b**** isn't coming on my stage." The New York Post reports he then dedicated his song "Feeling Good" to Humphries, telling the crowd, "She hurt him! She hurt him! I wish she had hurt me."
Graydon Carter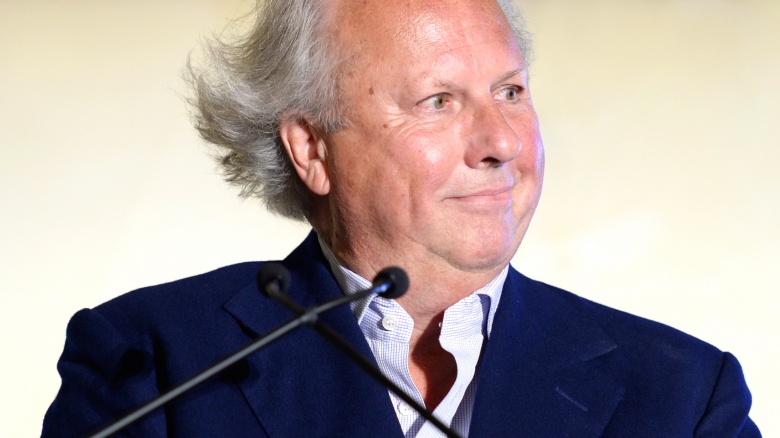 Getty Images
Even though Kim Kardashian and mom Kris Jenner were able to use Kanye West to weasel their way into Anna Wintour's elite Met Gala, there's one A-list party they'll likely never be on the guestlist for: the Vanity Fair Oscar party. Host Graydon Carter shaded the family in an interview with The New York Times, explaining his "no reality star" policy." "If you walk in and the first person you see is Kim Kardashian," he sneered, "that sort of brands the evening for you."
Naya Rivera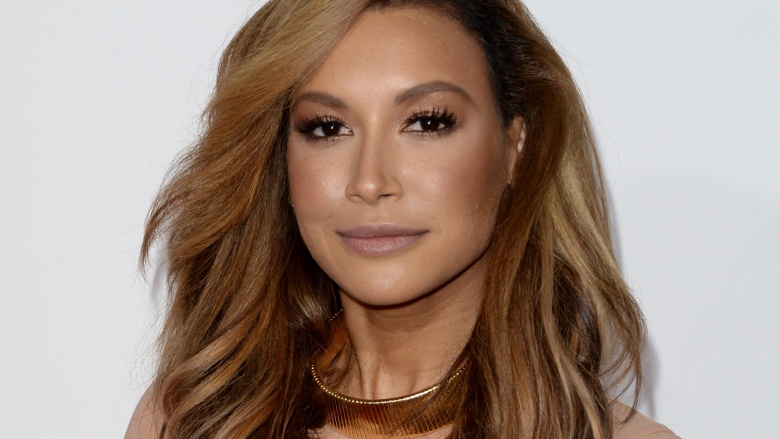 Getty Images
Though Naya Rivera has no problem single-white-female-ing Kim Kardashian's style, she apparently loathes everything else about her. After Kim Kardashian broke the Internet with her Paper magazine cover, Rivera Instagrammed her disdain. "I normally don't," Rivera wrote, "but you're someone's mother."
Jeremy Renner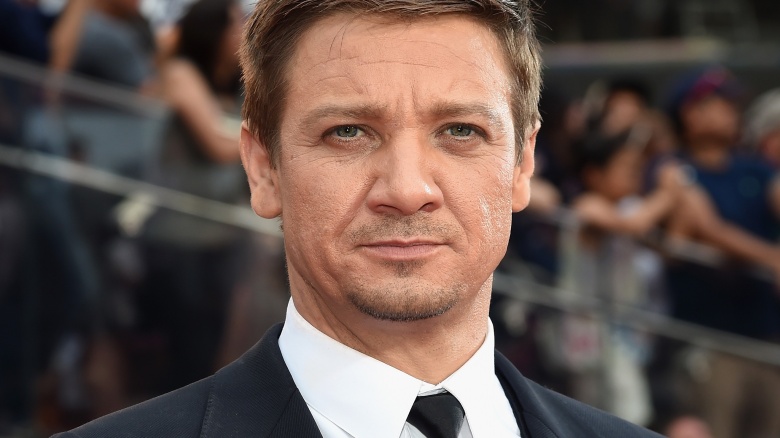 Getty Images
In 2012, Jeremy Renner sniped about the Kardashians to The Guardian. When a reporter dared ask about the first family of reality TV, Renner replied, "Oh, all those ridiculous people with zero talent who spend their lives making sure everyone knows their name. Those stupid, stupid people."
Chelsea Handler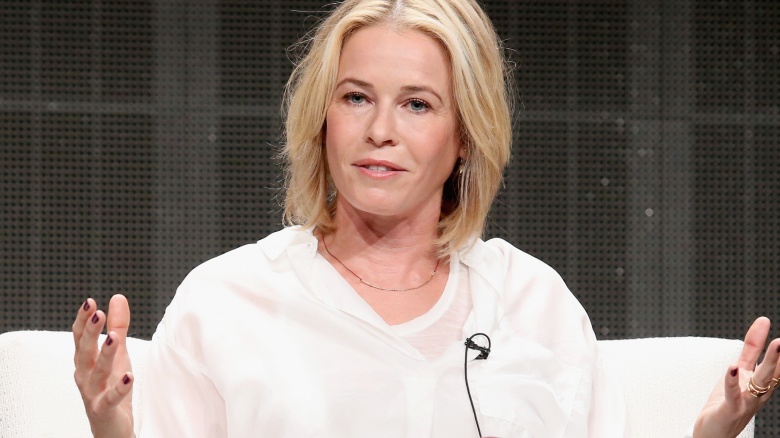 Getty Images
Chelsea Handler curiously got quiet about the Kardashians and Jenners in 2013. It was strictly a business move since they were both on the E! network: Handler told host Andy Cohen on Watch What Happens Live, "I had to be nice to them so they would be on Chelsea Lately and After Lately." She added that if she could make fun of one person for the rest of her career, it would be "the Kardashian a**."
Eminem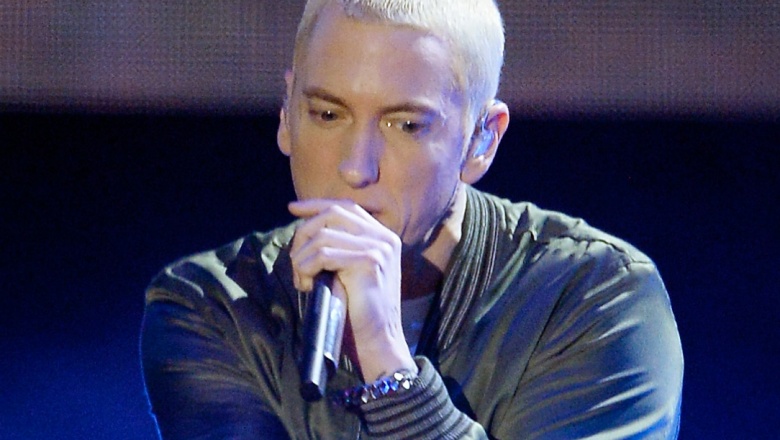 Getty Images
In his summer 2013 hit "Berzerk," Eminem let it rip on Khloe Kardashian. "They say that love is as powerful as cough syrup and Styrofoam. All I know is I fell asleep and woke up in that Monte Carlo with the ugly Kardashian." He adds, "Lamar O / Sorry, we done both set the bar low." Ouch!
President Barack Obama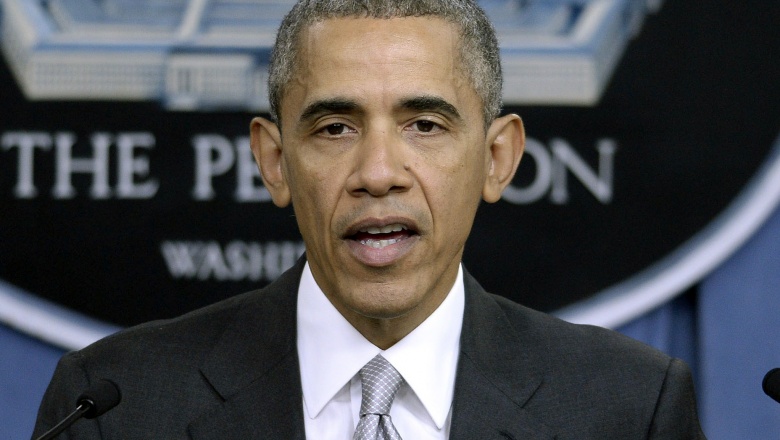 Getty Images
God bless America. In a July 2013 speech about how kids view the world, President Barack Obama spoke out about the Kardashians and their ilk. "We weren't exposed to the things we didn't have in the same way kids these days are...Kids weren't monitoring every day what Kim Kardashian was wearing, or where Kanye West was going on vacation, and thinking that somehow that was the mark of success."