Luis Fonsi Defends Justin Bieber: Give Him A Pass For 'Despacito'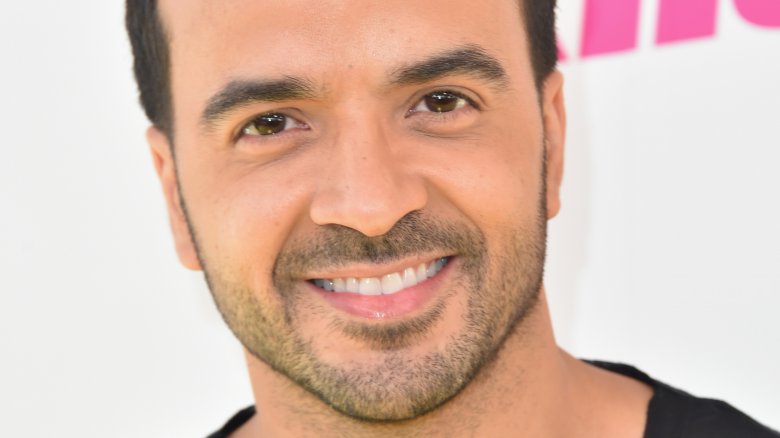 Getty Images
Don't be mad at Justin Bieber for flubbing the lyrics to "Despacito." Luis Fonsi himself says he can't blame Biebs for not knowing the Spanish words.
Bieber's made recent headlines for messing up the lyrics to the hit song—substituting the Spanish words in the song with "burrito" and "Dorito." And it's made fans mad. So mad that one Belieber threw a water bottle at the singer after he told a crowd that he didn't know the song.
But Fonsi, the main artist on the track, is encouraging fans to forgive Bieber, explaining that it's a difficult song for a non-Spanish speaker to sing.
"I don't blame him not knowing [the lyrics], and I think we have to give him a little bit of a pass because that's not his main language," Fonsi, 39, told ABC News Radio. "We can't expect the guy to just out of the blue get it perfectly."
He added, "I mean, it's obvious when he was recording the song he had the lyrics in front of him."
Fonsi also revealed that it was Bieber who decided to sing Spanish lyrics in the recorded song. "He had a chance to record the chorus in English, we had a full English lyric, and he decided to take the time to record it in Spanish because he wanted to keep the originality of the song," Fonsi explained. "So I actually applaud the fact that he took the time in the recording studio to do it, and he did a great job."
While we understand why Bieber doesn't remember the lyrics to the song, maybe it's time that he sits down for some Spanish lessons, so he can give fans what they want. The song's a bona fide hit, after all. Concertgoers are going to want to hear it live.