Michelle Visage Opens Up About Extreme Harm Her Breast Implants Caused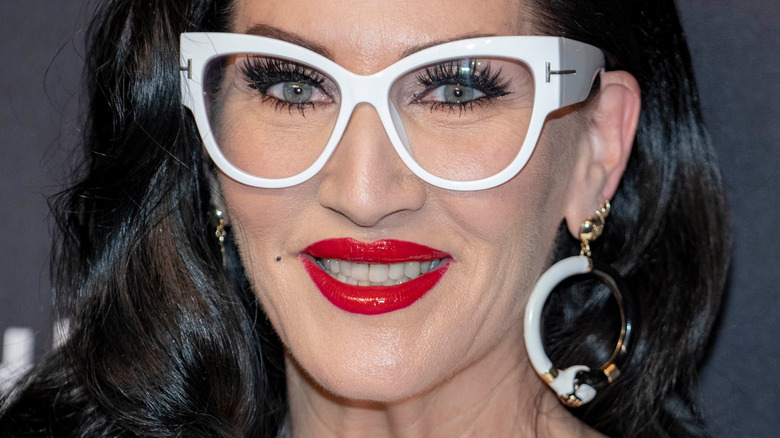 Eugene Powers/Shutterstock
Michelle Visage has been learning to love herself since she was a girl. It has been a long journey that has taken a toll on her health, both physically and emotionally. When the "RuPaul's Drag Race" judge was 13, she developed an eating disorder as she struggled with self-image issues, she told HuffPost in 2015. The former Seduction singer lived with anorexia for years, an illness she used to subconsciously punish herself for being imperfect. "And the truth of the matter is, I was loved by everybody around me, more than I could handle... except for myself. I was the one who didn't love myself," she said.
Since then, Visage has worked hard to go easier on herself. "I still struggle with it, but I'm much more aware of when I'm being mean to myself, versus when I was 13," she told HuffPost. Her journey to self-love has made Visage more in tune with her body, helping her pay attention to the smallest detail. When she struggled to get pregnant at 29 in the late 1990s, for instance, Visage knew something was wrong. "I just wasn't getting pregnant. It was month after month after month, my period would get further and further apart," she told TODAY in January. 
Visage was diagnosed with Hashimoto's, an auto-immune disease that affects the thyroid. The TV personality delved into her wellness as she learned to handle her condition. Years later, Visage came to the conclusion that health issues were linked to her trademark feature: her breasts.
If you are struggling with an eating disorder, or know someone who is, help is available. Visit the National Eating Disorders Association website or contact NEDA's Live Helpline at 1-800-931-2237. You can also receive 24/7 Crisis Support via text (send NEDA to 741-741).
Michelle Visage would have gotten implants regardless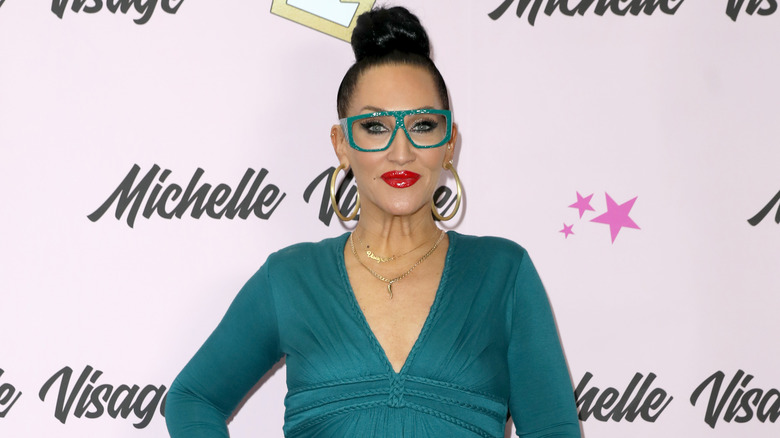 Tristan Fewings/Getty Images
Michelle Visage concluded that the silicone in her breast implants was the root cause of her auto-immune condition, which led to her getting them removed in 2019. But despite the outcome, the "RuPaul's Drag Race" star has zero regrets about her decision to undergo breast augmentation surgery in her early 20s. "If the doctors had told me at 21 that this might happen, I still would have gotten the breast implants," she told Page Six in a December 15 interview. Visage reported feeling symptoms shortly after the surgery, but they didn't prevent her from getting breast augmentation twice more, eventually reaching a DD size when she was 33, the report detailed. Visage believes that she developed Hashimoto's as her body tried to rid itself of an "invader," she told Page Six. 
Her journey to recovery led to a Paramount+ documentary titled "Explant," which was released on December 15. Visage is vocal about how different doctors dismissed her concerns and suggested that she was being "hysterical." "There are plenty of surgeons, both male and female that say that [breast implant illness] doesn't exist and that we're just hysterical. We need to go home, get laid, smoke some weed, have a glass of champagne, and take a Prozac or Xanax," Visage told Insider in December. With her film, Visage seeks to raise awareness of the potential health risks associated with breast implants, while pointing out she isn't against plastic surgery, but "pro-transparency," per Page Six.