John Wick Star Confirms What We Suspected All Along About Keanu Reeves' On Set Behavior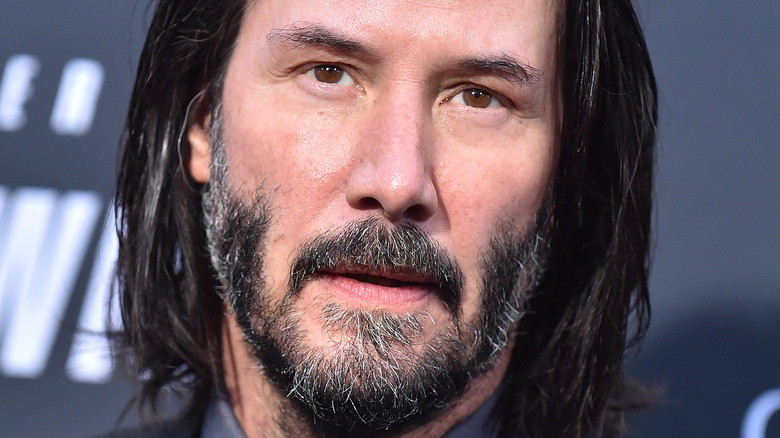 DFree/Shutterstock
Hollywood is overrun with personalities boasting larger-than-life egos — but Keanu Reeves isn't one of them, if popular culture is to be believed. Over the years, Reeves has made a name for himself not only as an accomplished actor behind cultural icons like "The Matrix" but also as one of the nicest people in the industry, with The New Yorker claiming in 2019 that he "is too good for this world." Reeves combines charisma with modesty, giving him a demeanor that was on display at the E3 video-game convention in June 2019 when he called the audience "breathtaking," a word that became associated with the actor.
Reeves is also known for being generous to everyday people. In 2011, he made headlines when he offered his subway seat to a woman carrying a large bag, as the HuffPost reported at the time. Then in 2014, Reeves got soaking wet after waiting 20 minutes in line to enter the "Daughter of God" party, a film he starred in, according to Page Six. "Keanu was really patiently waiting. I don't think he said anything to the bouncer, like, 'I'm Keanu.' No one recognized him," chauffeur Ronny Sunshine told the outlet. He didn't stop there. Once inside, he asked the DJ to use the microphone so he could announce he had found a credit card on the floor, Page Six reported.
Reeves isn't just nice to strangers on the street. He is also a considerate co-worker, as "John Wicks" star Lance Reddick can attest to.
Keanu Reeves went to work on his birthday to greet Lance Reddick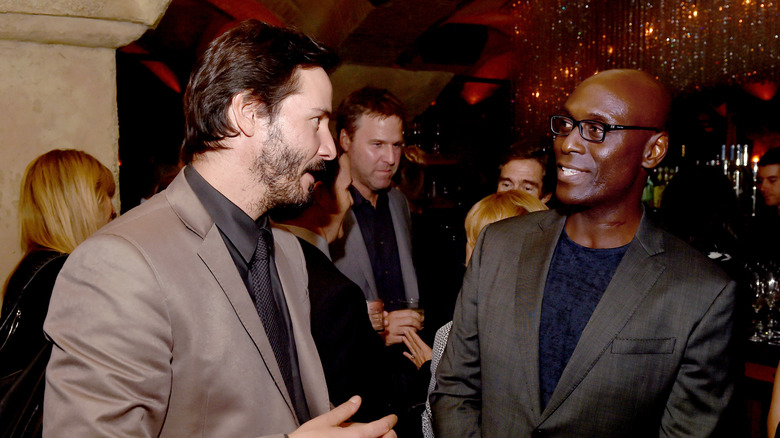 Kevin Winter/Getty Images
Keanu Reeves goes out of his way to ensure that his co-stars and crew members feel at ease at work. Even on his birthday on September 2, Reeves showed up on set during the filming of "John Wick: Chapter Four" (set to hit theaters in May 2022, according to Collider) to thank Lance Reddick for his portrayal of Charon in the film series. "He wasn't in the scene. He came to the set anyway at nine o'clock at night with his girlfriend," Reddick told Vulture in a December 10 interview, referring to artist Alexandra Grant, with whom Reeves has been in a relationship since 2019, per People. "... And she told me that she asked Keanu what he wanted to do for his birthday and he said, 'I want to go see Lance.'"
Reddick detailed that Reeves handed him a "thank you" note, which Reddick said he'd like to frame. "Whenever I work with a big movie star for the first time, I keep my guard up to protect my work from an ego. And if there's any big movie star who's not that person, it's Keanu," the "Lost" alum added. Other "John Wick" cast members support Reddick's perspective. Actor Ian McShane said Reeves brought him tea once, and director Chad Stahelski said Reeves is "very generous with his time commitment" and "one of the most collaborative people," they shared on "For The Win" in 2019.