What Amy Morton Was Doing Before Chicago P.D.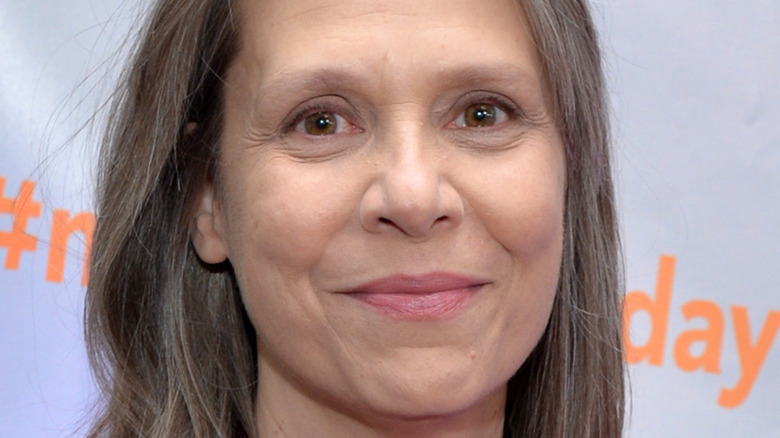 Daniel Boczarski/Getty Images
Amy Morton is an American actor who has used her skills in a wide range of roles. It's not so surprising, given her love of entertaining others. "I knew I wanted to be an actor when I was 6," she told The New York Times. 
In 2014, Morton signed on to Dick Wolf's "Chicago P.D." as desk sergeant Trudy Platt alongside Sergeant Hank Voight played by Jason Beghe and other popular characters. She had a feeling her role would be enjoyable to play from the start, which was a main reason for accepting the position. Morton told TV Fanatic about playing Platt, "This is someone who's completely truthful and unbelievably flawed and trying to do the right thing every day but is hard to get along with." As an actor, Morton felt lucky because "to get a job in their hometown it doesn't happen ... I wasn't going to say no."
As a true native of the Chicago area, Morton also revealed that the city is often involved in the production, which in her opinion gave the show "an authenticity that is really important." This included story lines on the series taken from actual police files as well as using real police as extras. Plus, this wasn't the first time Morton had a chance to act in her home state. In fact, many of her professional projects all revolve around the Windy City. So, hold on to your hat for a look at what Amy Morton was doing before "Chicago P.D."
Amy Morton is a veteran thespian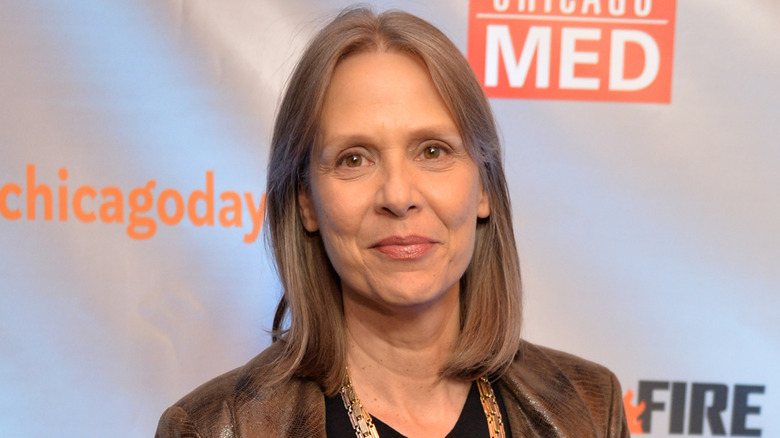 Daniel Boczarski/Getty Images
Based in the Midwest, Amy Morton first performed in Chicago at the since-closed St. Nicholas Theater Company, which William H. Macy founded, per The New York Times. At 20 years old, Morton joined the Remains Theatre and stayed with the company for 15 years. Then, in 1997, she joined the Steppenwolf Theatre Company in Chicago. 
More than just acting, Morton also became a director for the company and used her talents in over 30 plays as of 2021. Her two most famous roles were in the shows "Who's Afraid of Virginia Woolf?" and "August: Osage County" — both performances earned Morton Tony Award nominations. Morton admitted that "August: Osage County" opened up many professional doors but came at a cost. "I don't think I could do it again," she told The New York Times. "If it were a different role in a different play, maybe, but it was just extremely difficult to do it eight times a week," Morton explained. Julia Roberts played her role of Barbara Weston in the film adaptation, via IMDb.
According to Morton, acting in "Who's Afraid of Virginia Woolf?" was also an exhausting experience. She was a cast member in Chicago, Washington D.C., and New York City. "At times it can be the most fun, but at times the most torturous," she admitted to Broadway about the play. Off-stage, Morton revealed that she often lived "like a monk" during the day to conserve enough energy for her performances.
Amy Morton isn't a fan of fame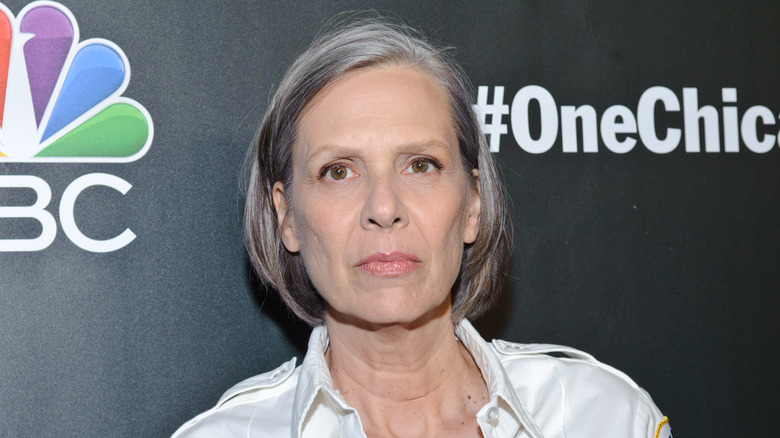 Timothy Hiatt/Getty Images
Amy Morton made her film debut in the 1992 film "Straight Talk" starring country legend Dolly Parton, via IMDb. Next, she played the title character's mom in "Rookie of the Year." In the movie, Thomas Ian Nicholas plays a young boy in Chicago who magically wakes up with a pitching arm good enough to join the Chicago Cubs. Meanwhile, Morton falls for one of the Cubs players played by Gary Busey. In 2018, Nicholas and Morton both returned to Wrigley Field to throw out the ceremonial first pitch, the Milford Daily News reported. A fan video showed both actors recreating a scene from their 1993 movie on the field before Nicholas threw the baseball.
In a later role, Morton played George Clooney's on-screen sister in the 2009 film "Up in the Air." Fans and critics loved the film, which earned the most Oscar nominations of its year, six, in all the leading categories, per the Los Angeles Times. But while her co-stars must have been flying high about the recognition, Morton wanted to be back on the ground, away from the spotlight. "I find walking the red carpet to be probably the most nerve-racking experience in the world. I don't like that much attention unless I'm on stage," Morton confessed to The New York Times. According to the actor, "I don't like questions about me, Amy."
Oh, and don't ever ask her to dress up as a "sea nymph," which she once did in exchange for $100 to promote a movie, which she recalled in painful detail to The Chicago Tribune. It's a wild story!