Clues That All Of Kendall Jenner's Romances Are Fake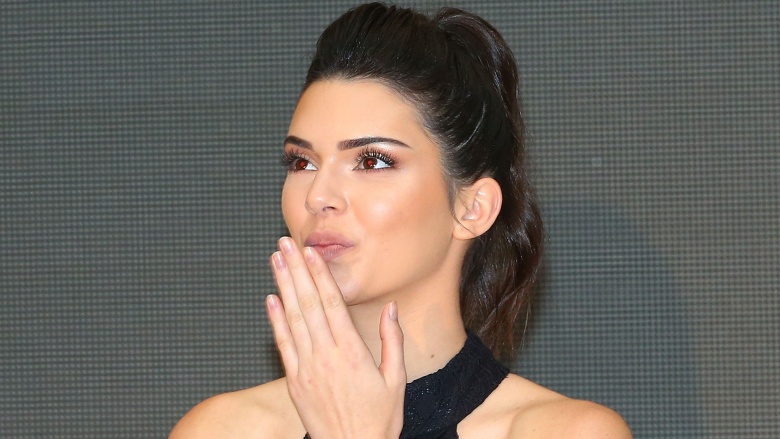 Getty Images
Anything and everything a Kardashian or Jenner family member does is done for attention. The family's relationships are no different: go out with someone else famous, get photographed, leave a hint of mystery, rinse, and repeat. Kendall Jenner seems like the most private of her family members, but she's just the best actress. Here's why just about every relationship the brunette beauty has ever had has just been for show.
Her Curious Timing Going Public With Julian Brooks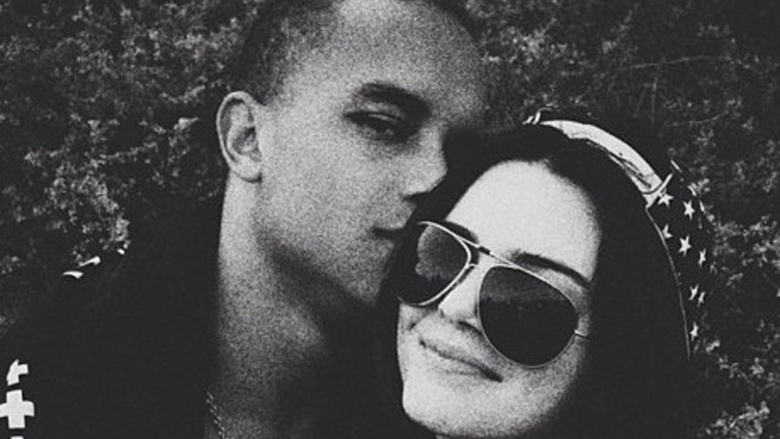 Kendall Jenner was linked to Julian Brooks for over a year until making their Instagram debut in August 2013, but the relationship was already pretty much over by the time they went public. Brooks allegedly cheated on Jenner, ending their relationship...but from the looks of it, he was super into her, so we're not sure if we're buying that convenient Keeping Up With The Kardashians storyline.
Introducing The World To Young Jinsu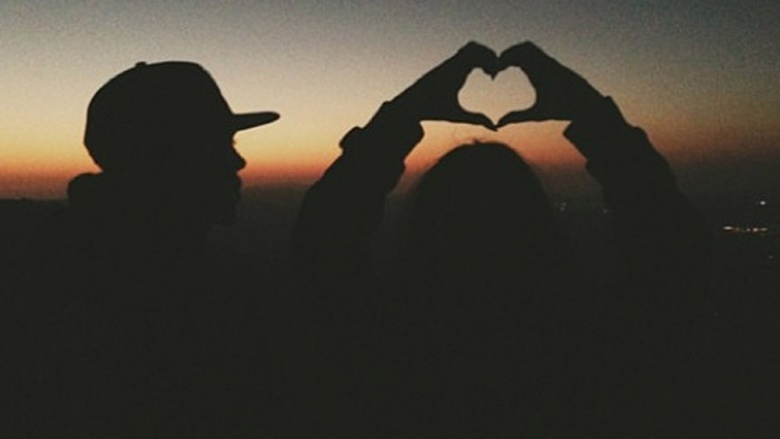 First off, who the hell is Young Jinsu? He's an aspiring rapper who initially denied any romance with Jenner back in 2013, then posted this photo on Instagram a few months later. The reason he may have kept quiet about it if were legit? At the time, he was 21 and she was 17. Perhaps this fauxmance inspired Kylie Jenner to take up with Tyga before she was legal, too.
Her Alleged Dalliance With Ashton Irwin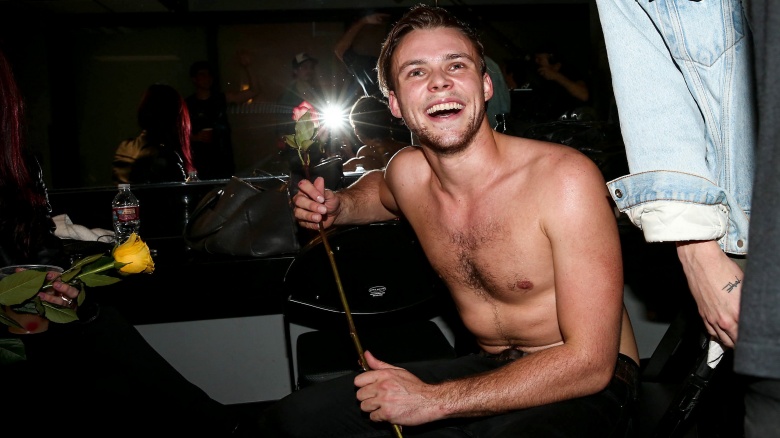 Getty Images
Jenner was rumored to date 5 Seconds of Summer drummer Ashton Irwin after her first go-around with Harry Styles in 2013. Considering 5SOS were touring with One Direction at the time, the likelihood of her dating both of them without any drama is slim. Consider this a case of each party using the other's name for headlines.
Her Fame-Hungry Hookup With Chandler Parsons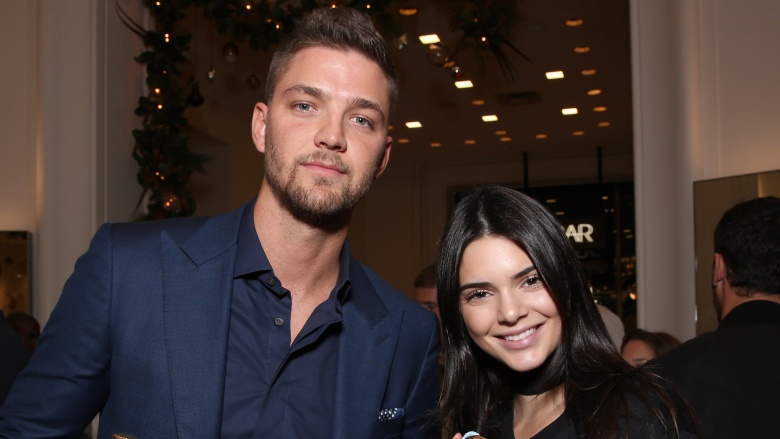 Getty Images
As soon as Jenner turned 18, the Keeping Up with the Kardashians matriarch Kris wasted no time finding her daughter a professional athlete with whom to cavort. Enter then-25-year-old NBA player Chandler Parsons. Sources told E! Online, a Kardashian mouthpiece, that the pair had "immediate chemistry" on a July 2014 dinner date, noting, "She [Kendall] was laughing, smiling and they seemed to be having great conversation with each other." A source told The Daily Mail that Kris was behind the supposed matchup, saying, "Mama Kris met Chandler a few weeks ago and was blown away by not only his good looks, but his promising B-ball future." The hookup cost Parsons: in an interview on Chelsea Lately a few months later, he denied being involved with Jenner, and The Daily Mail reports that he lost out on a reality dating show of his own because of the hookup that Kris invented for press.
Her Constant Fame-Whoring With Justin Bieber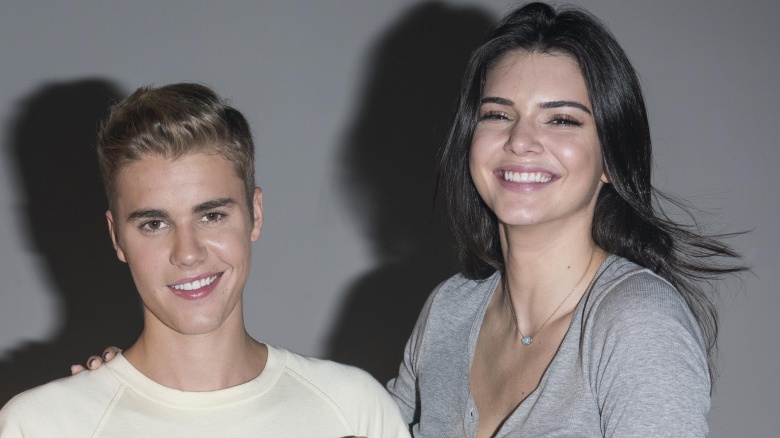 Getty Images
Though Justin Bieber seems pretty firmly attached to Hailey Baldwin (or at least her lips) at the time of this writing, don't forget that there were a lot of rumors for a long time that he was hooking up with Jenner, with reports suggesting that his frequent friends-with-benefits arrangement with the supermodel led to his split from Selena Gomez. Whenever Jenner would deny hooking up with Bieber, she'd follow it up by posting weirdly voyeuristic photos with him on Instagram. Our take? Bieber's been hooking up with Hailey Baldwin this whole time, but he and Jenner simply used each other's fame to expand (and enrage) their own fan bases. It would certainly explain why she doesn't seem to have any issue with Bieber allegedly hooking up with Kourtney Kardashian in late 2015, right?
Her Suspicious Timing With Harry Styles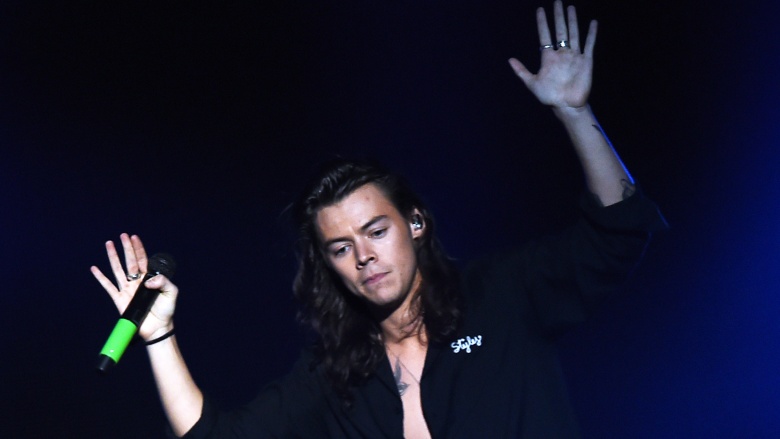 Getty Images
Harry Styles has a new girlfriend whenever One Direction has an album to drop: When their debut hit, he was rumored to be shacking up with Cara Delevingne (one of Jenner's BFFs), then with Taylor Swift when their sophomore album dropped, then with Jenner and model Nadine Leopold for Four, and now Jenner again for Made In The A.M. That doesn't look a little suspect to you? If not, consider that Jenner and Styles' now-infamous yacht photos went public on New Year's Eve—when Swift was dropping her "Out Of The Woods" music video that was rumored to be all about Styles. If you think that their timing is a coincidence, along with the fact that such a dramatic family has no issue with all these friends hooking up in such an allegedly tangled web, we've got a bridge to sell you.
Her "Fling" With Lewis Hamilton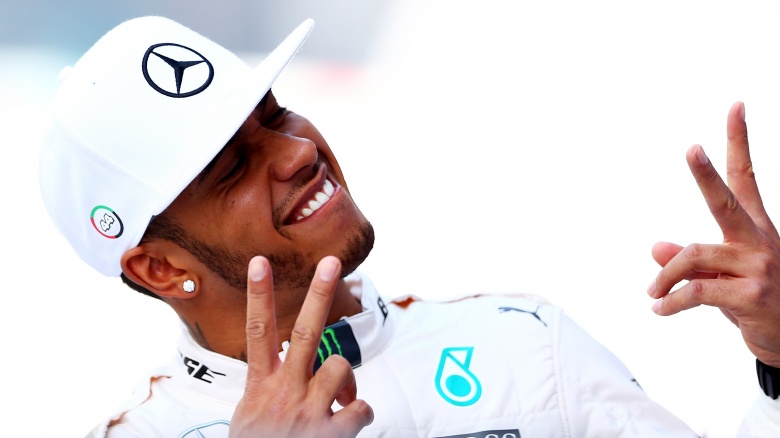 Getty Images
Jenner was rumored to be Lewis Hamilton's rebound when his super long on-again, off-again relationship with Nicole Scherzinger hit the skids for good. That's all fine and good, except for the fact that Jenner and Hamilton were only ever photographed together twice—and Hamilton has said himself that he loves when he's rumored to be hooking up with hotties. He told the Sun, "I've been associated with some really beautiful women. I don't even mind...as long as they are beautiful women." Translation: he'll do whatever the Jenners want to keep his name in the press, as long as he's only associated with the hottest of their group.
Her Ill-Timed Romance Rumors With Nick Jonas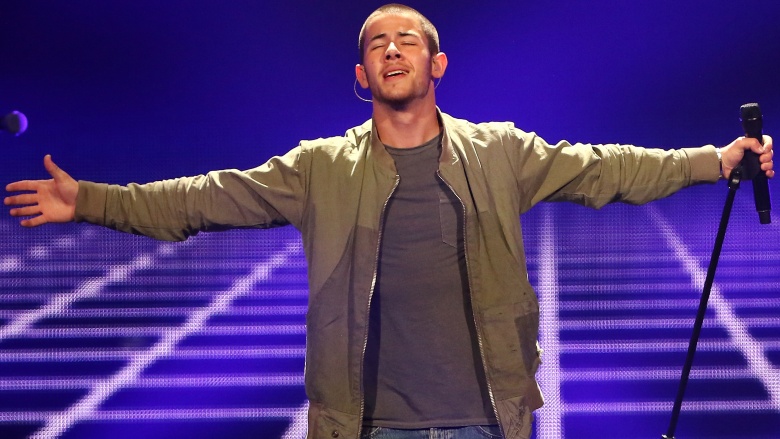 Getty Images
Jenner's camp wasted no time linking her with Nick Jonas when he split from longtime girlfriend Olivia Culpo in summer 2015, but there was a problem: just days after he was rumored to be dating Jenner, Jonas was spotted sneaking around with cougar-in-training Kate Hudson. If you're going to have a relationship for the press, it would help if the other party knew about it first.
Those Lesbian Rumors Are Pretty Persistent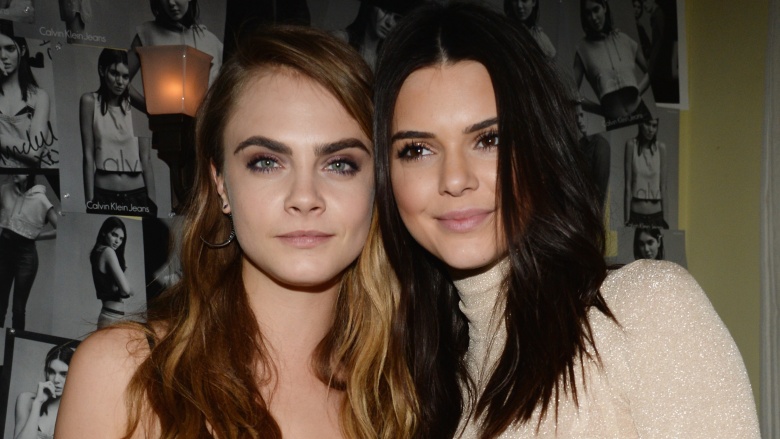 Getty Images
Because the public refuses to believe that a woman can't be happy without a man in her life for some reason, the fact that Jenner has been pretty quiet (until Styles, that is) about her love life leads to a lot of speculation: Star magazine even went so far as to claim that Jenner is actually in the closet. "Kendall has known about her sexuality ever since she could remember," a source told the mag. "Boys just never caught her interest." The tabloid also claims that Jenner's BFF-ship with Cara Delevingne is largely due to Delevingne helping her accept her sexuality. "Kendall is a lesbian," the insider continued. "She's only just started talking about it with her inner circle. [Delevingne] reassured Kendall that the stigma of being gay is gone and encouraged her to allow herself the freedom to be who she really is." That would certainly explain why the girls are so close, wouldn't it? But for the record, these two really aren't dating: Delevingne is smitten with her love, singer Annie "St. Vincent" Clark.
She Admitted That She's A Liar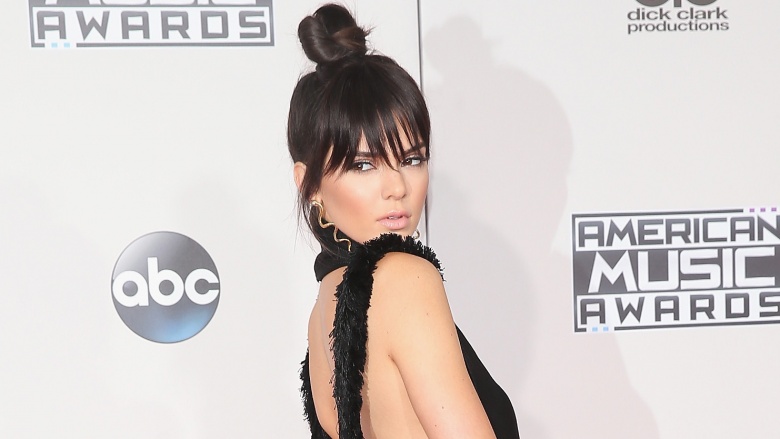 Getty Images
Jenner admitted in an Interview magazine piece in 2014 that she couldn't be trusted as a kid, and, well, old habits die hard, right? "I would tell people I was from Hawaii, but I had a Southern accent. I was the biggest liar for no reason, and then as I got older, I thought, 'Why am I lying to everybody?' I would hear other people lie and be like, 'You sound so stupid.' So then I would just change my lies," she said. You know, like those lies to the press about who she's dating.