Inside Susan Kelechi Watson's Love Life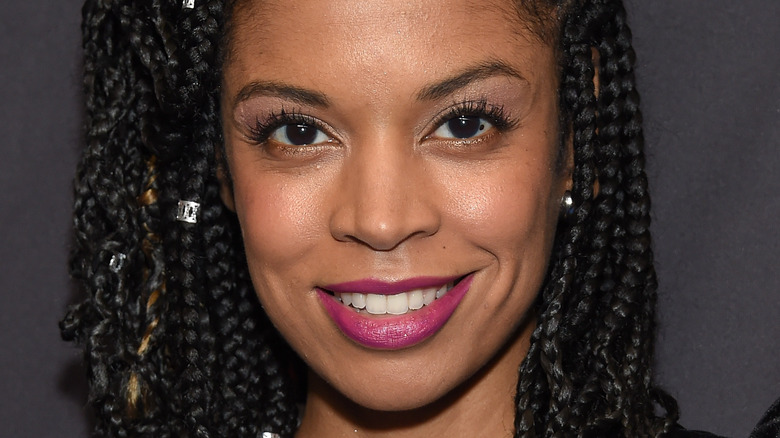 DFree/Shutterstock
Susan Kelechi Watson shot to fame for her role as Beth Pearson in the award-winning NBC drama, "This Is Us," which tells the story of two parents and their three children while switching back and forth between the past and the present day. Watson plays the wife of one of the children, Randall Pearson (played by Sterling K. Brown), once he's grown. Viewers fell in love with the on-screen couple from the very beginning and their relationship has even been hailed by MTV as "relationship goals." Beth is a character with a slow-emerging storyline that builds over the course of the show's six seasons and Watson's portrayal of the character has earned praise from critics around the world. 
In an interview with Deadline in June 2018, the actor recounted the surprise she felt at the show's success. Although she felt like she was starting "something felt really great" when she was chosen for the role of Beth, she didn't expect the series to go on to become so popular. Watson also explained that she was given the opportunity to create much of who Beth was along the way. "I was giving her my own sense of what her background was, of what she's fighting for, and who she is, because that is my part in it," the actor stated.
Beth and Randall's marriage undergoes many ups and downs over the years, and although Watson has never been married, the trajectory of her own love life hasn't been the most steady either.
Susan Kelechi Watson used to be engaged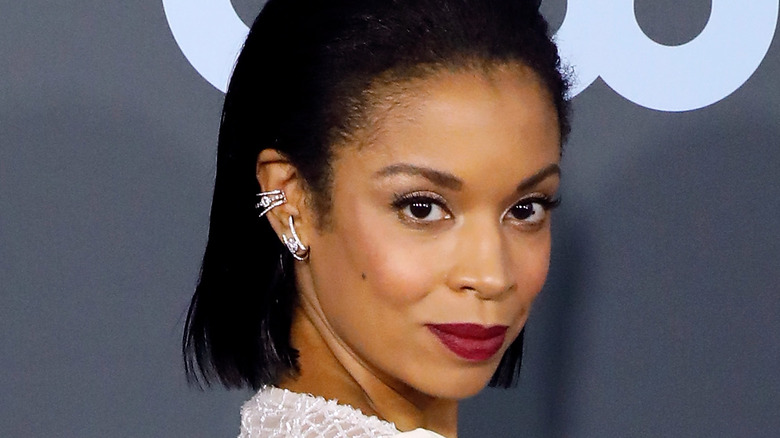 Taylor Hill/Getty Images
In September 2019, fans of Susan Kelechi Watson were thrilled when she announced her engagement to actor Jamie Lincoln Smith. In an Instagram post at the time, the "This Is Us" star penned (via E!), "Theyll say its love And they'll know its love For when they call its name it will answer to love Without hesitation ~me." The love message was posted alongside a photo of her stunning engagement ring. At the time, not much was known about the couple, including when they started dating. However, they were seen at several red carpet events together. In an interview with Entertainment Weekly shortly after getting engaged, Watson stated that she was "super excited."
Just over one year later, Watson revealed that she and Smith had broken off their engagement, according to Essence. As with the engagement announcement, Watson took to social media to declare its end. As this happened to coincide with the night Joe Biden and Kamala Harris won the White House, the actor wrote in an Instagram Story (per People), "And I thought becoming Single was gonna be the only eventful thing to happen to me this year #TwentyTwenty."
The "Louie" actor is reportedly still single and looking for love, although not online. In an appearance on "The Ellen DeGeneres Show" in April, Watson stated that she is "not good" at online dating. It seems like she will have to settle for meeting her next beau in person.
How Susan Kelechi Watson pulls off a character so different from herself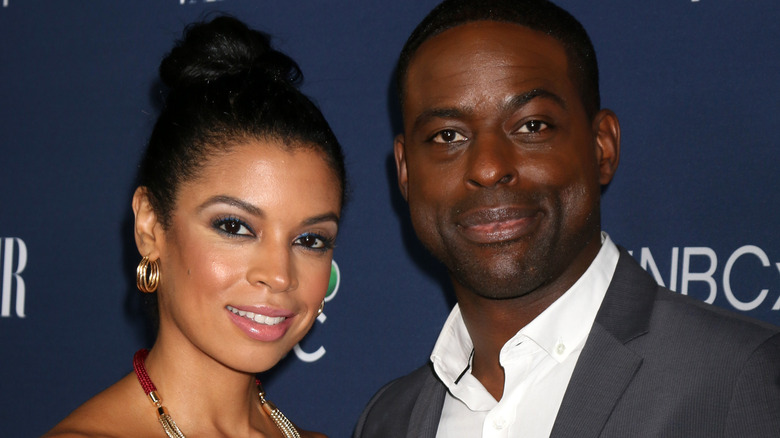 Kathy Hutchins/Shutterstock
As Susan Kelechi Watson has never been married nor does she have children, fans may wonder how she is able to successfully embody the part of Beth Pearson on "This Is Us." If viewers didn't know any better, they would assume that her incredible performance is based on life experience. It seems that Watson is just that good of an actor. In an interview with Entertainment Weekly in October 2020, she discussed being so different from her on-screen character and how she gets into the mindset of a married woman with children.
Watson told the publication that instead of drawing on personal experience to get into the head of Beth, she relies on "the experiences of other women." She makes an effort to pay attention to what married people want, "the dreams they still desire," and "the way they still desire to be seen and heard." Her biggest takeaway is that married women with children "want to be seen ... as the woman that they are." In her role as Beth, Watson makes sure "that [Beth is] the type of woman who [fights] for that."
As a result of Watson's portrayal of Beth, female viewers around the world resonate deeply with the character, especially within the Black community. In an interview with Deadline in June 2018, Watson stated that she has received "powerful" feedback from fans, which makes her feel "thankful" to get to embody such an inspirational woman.